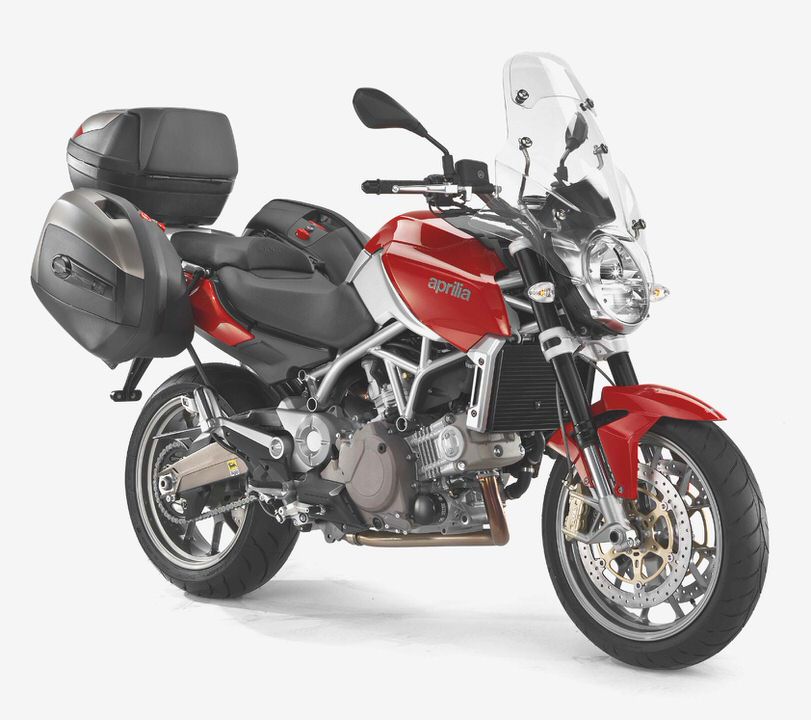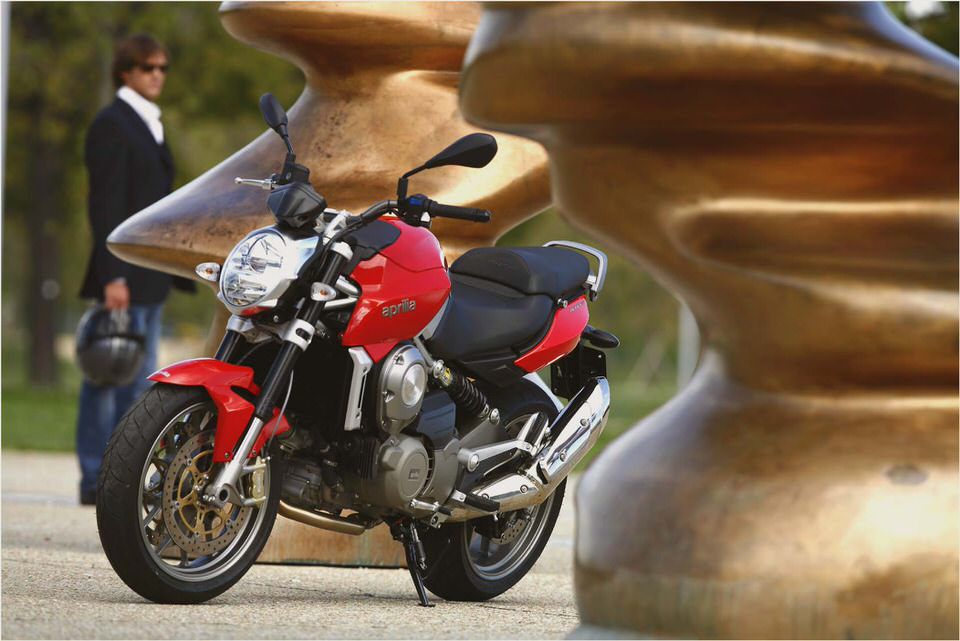 A Sheepish Automatic Transmission Motorcycle in Wolf's Clothing
Just like Aprilia's Shiver or the super aggressively-styled Ducati Streetfighter. the 2009 Aprilia Mana 850 ($9,899) is a naked bike that hangs its mechanical bits out in the open. But unlike those bikes, the Mana has a feature you'll also find in a scooter: an automatic transmission.
The Goods
The $9,899 Aprilia Mana 850 is powered by a fuel-injected, liquid-cooled, 839 cc V-twin engine that produces 76 horsepower and 8,000 rpm, routing exhaust gases through a two-into-one stainless steel exhaust system. The fully automatic gearbox is a CVT (continuously variable transmission) that can be overridden in manual mode. read more about its operation in the Throw a Leg Over section.
Up front is a non-adjustable, 43mm upside-down fork and radially mounted four-piston, 320mm double stainless steel disk brakes. At the rear is an aluminum alloy single-piece swingarm with a spring preload and rebound-adjustable hydraulic shock absorber, and 260mm stainless steel single-piston brake. The frame is constructed of a high-strength steel trellis structure, and the seat is 31.4 inches high.
Fuel capacity is 4.2 gallons, and dry weight (without fluids) is 440 pounds.
Throw a Leg Over
Apart from its automatic transmission, the Aprilia Mana 850 has a few odd features that separate it from typical bikes. For starters, a false fuel tank lifts to reveal a storage bin big enough for a full-face helmet, and a parking brake operates with a hinged lever. Then there are the myriad shifting options, selected via a button on the right grip: you get three automatic modes (Touring, Sport, and Rain), and Sport Manual.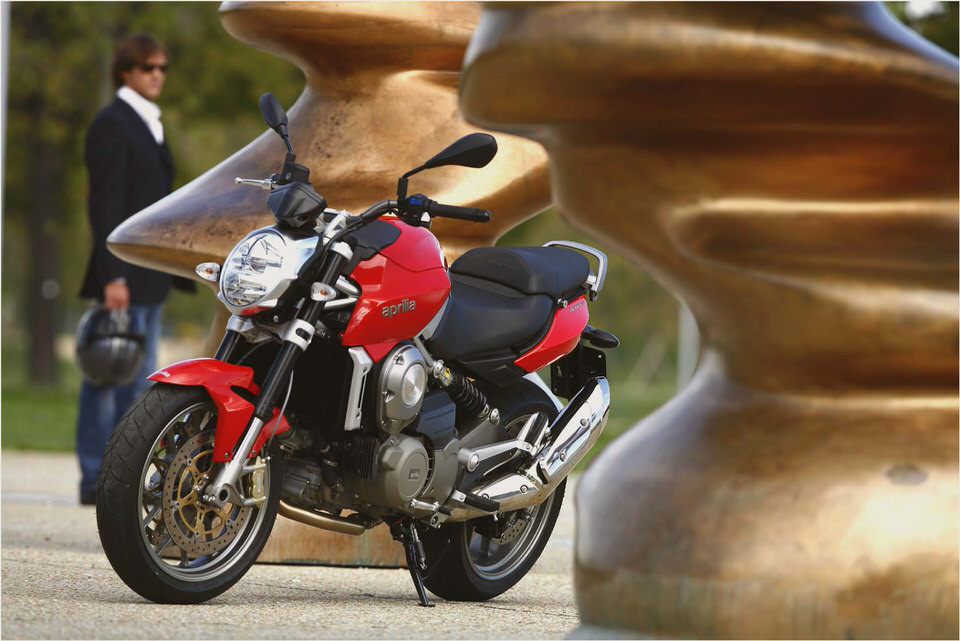 In any of the auto modes, the Mana feels almost like a power scooter trapped in the body of a motorcycle (and it sounds like one, too.) In either auto or manual modes you can push a left grip-mounted shifter button (or depress the "shift lever" at your feet) to downshift, but once you "upshift" in auto mode it goes back into automatic.
You get a little more control in Sport Manual mode: you can upshift or downshift by pushing the "+" and "-" buttons on the left grip or via the aforementioned foot lever, and either way the CVT will downshift for you if you slow down. The synthetically produced gear ratios go from 1-7, and if you try to "shift" too early a ! symbol appears on the dash. Thankfully, manual mode lets you bounce off the rev limiter if that's your style, and the 'box won't override you and upshift in manual mode.
The chassis is a bit squishy and the non-adjustable front suspension dives under braking, and I'm not sure why the Mana doesn't come with anti-lock brakes since it will no doubt attract beginners. But the 839cc V-twin produces a healthy 76 horsepower, and you most likely won't crave more power unless you're a literbike addict.
The Bottom Line
Is the Aprilia Mana for you? If you're a performance enthusiast, probably not. But if you absolutely, positively won't shift gears, the Mana is one of few options in the realm of automatic transmission motorcycles.
Aprilia Pegaso 600 – CycleChaos
2013 Aprilia Motorcycle Classified – 2013 Aprilia Tuono V4-R APRC
Aprilia Tuono 1000 R M.Y.07 – Test Ride
MC Comparison: Electronically Enhanced Superbikes Aprilia RSV4 Factory…
2014 Aprilia SR50 Factory Review