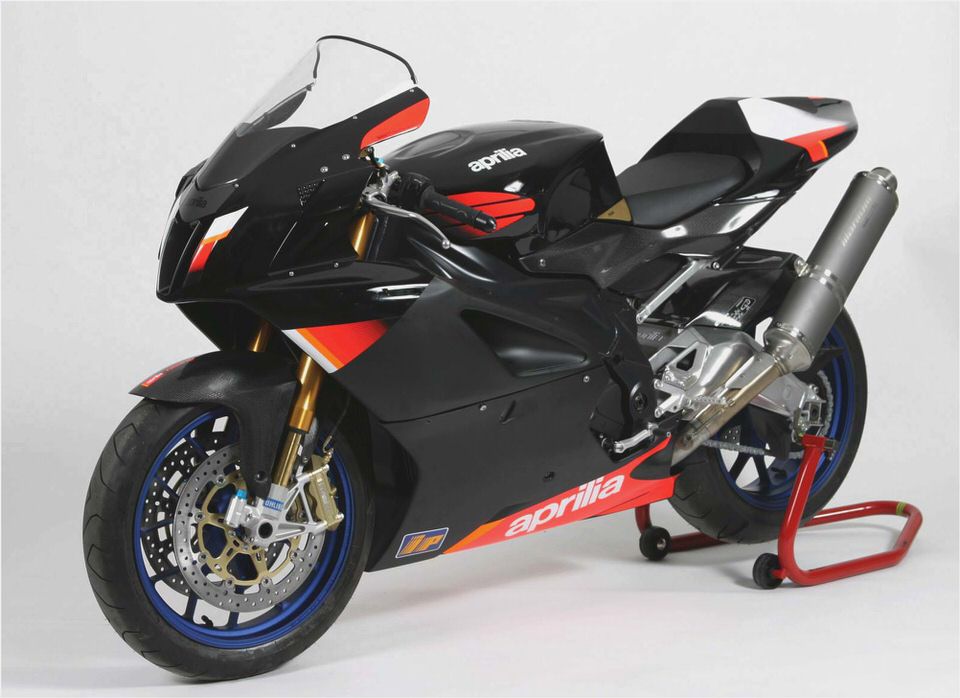 All About The Aprilia RSV 1000 Mille
Could Aprilia build a Ducati beater, before the V-Four?
From out of the chaos of post-war Italy cycled a man named Alberto Beggio. Alberto decided he'd like to make bicycles, so set up a factory at a place called Noale, near Venice. In 1968 his son Ivano decided to put engines in the bicycles and because of this we can now buy an Aprilia RSV-R.
Aprilia are still doing pretty much what Ivano did – sticking engines in chassis. Of course there were quite a few developmental steps between the routing of Europe's fascist empire, Ivano's powered push-bikes and the banging Aprilia litre twin. But, in essence, the Noale firm are still designing ever-tricker bicycles in which to stick other people's engines and have become so good at it that third parties will now make motors especially for the purpose.
One such firm is Rotax, the Austrian set up which from 1985 provided the two-stroke engines that powered Aprilia's two-wheelers to 15 World Championships. Even with such third-raters as Rossi and Biaggi at the bars of the sausage-swellingly sexy GP250s and 125s, the Rotax/Aprilia was getting noticed.
Noticed, but drawing not nearly so much attention as those Bolognaise show-offs at Ducati. Widely broadcast mid-nineties World Superbike success had elevated the Bologna mob's status way above that of the bigger Venetian concern and this was shifting container-loads of profitable red road bikes. Alberto's boys wanted a slice of the Superbike salami.
Knocking up a chassis wasn't a problem thanks to years of Grands Prix success and to make it pretty they only had to borrow from the 250s. For the engine, they belled their Austrian mates. Rotax had only been building four-strokes since 1982, but were already operating at the cutting edge of technology, making not only the fastest single-cylinder bike motors, but also aeroplane engines – a market in which reliability is somewhat important.
The brief was for a twin (as they were then cleaning up in WSB) with competitive power, while being compact enough to be moved around in the frame for best weight distribution. Hence the dry sump 60º Vee was born, 'short' both horizontally and laterally.
The length of the motor was important so it could be moved forward and upward in the frame, while still allowing the steep steering head angle and swift track handling, but 60º has its downsides. A 90º unit, as found in Ducatis, is inherently well balanced, but a V-60º is a shaky customer. So in went a couple of balancer shafts.
Fuel injection featured from the off and a pair of plugs per pot were used to keep combustion clean and emissions to limit without resorting to a catalyser.
All bolted together the new RSV Mille was set before the world's press and lauded as a fine machine, a brilliant first road-going superbike. But how would it fare on the track?
With Peter Goddard in the saddle of a semi-private bike, things got off to a slow start in 1999. But as the bike was developed, regular top tens were achieved with a best result of fifth at the Nurburgring round. Promising.
Things went even better for the factory squad fielded the next year with Troy Corser as their number one. With the benefit of a year's development and the SP homologation special as a basis, Corser won five races and came third overall. Good stuff, and a higher individual placing than Ducati (they were top constructor), but 2001 was good as it got for Aprilia's four-stroke two-pot campaign.
The following year a troubled Nori Haga failed to do much and as attention switched to MotoGP, so Aprilia's WSB challenge fizzled out. The Noale gang had barely shaken Ducati's track dominance, but they'd gained the credibility needed to give the Bologna bunch a good ruck on the road.
As the plug was pulled on 'Prilla's WSB campaign, so it was the stupefyingly expensive SP-model. Road riders weren't going to miss it much, because however good its track ability (if you had a spare fortnight to set it up), the Mille SP was a bit of a pig on the road. With high gearing, bollock-tearing power delivery, tendon-twanging clutch and a predilection for spanking riders' bottoms with stiff springs, it made a 916 SPS feel like an airbed.
It worked on the power, it worked on the brakes, but any fannying around inbetween was not in the brief. And crash it? You wouldn't want to with that carbon bodywork.
It'd cost your kids an inheritance and they'd probably be due it by the time spares arrived – Aprilia were building a reputation for poor back-up.
1999, RSV Mille SP
The ultimate homologation special. Chassis: adjustable swingarm, steering angle, engine position, ride height; frame 20% stronger, titanium-nitrided usd forks, uprated Ohlins shock, carbon bodywork. Engine: shorter stroke with Cosworth tune, single-plug head and slotted cam sprockets.
Supplied with twin titanium race cans, fuelling chip, paddock stand and cover.
List price: £21,749 (£17,000)
Value now: £7000-ish (£7000)
Weight: (claimed) 185kg (190kg)
Power: (dyno) 119bhp@10,500rpm (117bhp@10,750rpm)
Top speed:154mph (158mph)
(Figures in brackets are for Ducati 916SPS)
Fight of the Rumble Vees
Rumble One, 1998
Never had two twins been seen to be in such direct, face-to-face competition. And never before had Ducati's Euro-exotica crown been under threat. Laverda? Moto Guzzi? Yeah, right…
As it transpired, the RSV did little to dent Ducati sales. It didn't have the looks to support a ten-grand ticket, but it's always had the right stuff to attract new buyers to the V-twin experience. Many were the type as likely to buy one of Ducati's effete jewels as a Gucci handbag.
The RSV had a butch bluntness, was a machete to the Ducati's stiletto. You were as likely to be choosing between RSV and R1 as twin and twin. Or you may always have wanted a Ducati, but couldn't live with the price or reliability worries.
When the two Latins were put eye-to-eye, then it resulted in a draw. Henceforth the predictable outcome would make the lusty-engined Aprilia the champion for large-framed road riders, the Duke a winner for well-heeled track midgets.
The Aprilia's engine was a good 'un from the off, it's V-angle giving huge, walloping power strokes and a mid-range pick-up that could lift the front end of a Ford Zephyr. The package was top-heavy, thanks to the lofty engine, high in the saddle and steered a little slower than the Ducati, but in all was regarded as the more practical ownership proposition.
This 916/RSV dual lasted only a few months, as by the autumn of 1998 Ducati had announced the 996. A cycle had started, a tit-for-tat spat in which every couple of years each Italian camp would throw a new contender into the V-ring…
1998, RSV Mille
First of the RSV series with huge presence and price. It was cheaper than an equivalent Ducati, but not by much and had very similar, if revvier, performance. The weight figures for the two bikes aren't directly comparable as the two factories quote with different interpretations of the word 'dry'.
List price: £9449 (£11,400)
Value now: £3000 (£4500)
Weight: (claimed) 183kg (204kg)
Power: (dyno) 110bhp@9500rpm (107bhp@9000rpm)
Top speed: 169mph (159mph)
(Figures in brackets are for Ducati 916 Biposto)
Rumble Two, 1999
Springtime 1999, and Ducati strike back. They've hogged their cylinders out to 996cc and drafted in a number of engine and fuelling modifications from the boys in the WSB pitlane. Engine power was a dead heat between the two Italian firms, the RSV's power was higher up the revs, suggesting the Duke's motor was a tad more efficient.
And despite weight claims to the contrary, when we fuelled up both back in 1999, the Ducati was the lighter, by 1.5kg – though carrying a litre less fuel, so we're talking around 500g. In all performance respects it was a close run thing, but the more compact Ducati had the edge on racetrack handling.
So the 996 was good, damn good, but not a knockout blow. Most pernickety referees sided with the Duke's steering finesse and looks over the stocker RSV, but when a two-grand price difference was factored in it became clear a more valid challenger (and still £600 cheaper) would be the new 'R' version. Pit this against the 996 Biposto and it came down to looks, though as ever the RSV's size gave it the edge in the books of bulkier road riders.
The 'R' was a miracle of budget trick and although pitched at Ducati's S-designation bike, it was its own less spangly sibling's biggest competitor. For a little over a grand more than the council model you could have the Showa and Sachs suspension replaced with Ohlins 'Road and Track' kit and get a same brand steering damper. Replacing the tacky, red, look-like-they've-been-sprayed-in-yer-shed calipers was sublime Brembo Gold good taste.
You would also be dancing on a pair of wheels more exotic than a green monkey and mango sandwich. The RSV-R's Oz hoops were solid-but-slim-spoked and 25 per cent lighter than three-spoke hollow jobbies, helping reduce the relatively large effort needed to turn the RSV.
And more – revised, less-snatchy fuelling, carbon mudguards and dash, better lacquer. There was about 4000 quid's-worth of sauce poured over the RSV-R, frowns on the brows of those who'd bought unembellished Milles in haste and much action at Ducati drawing boards.
1999, RSV-R
A Mille with Ohlins forks, Ohlins shock, Ohlins steering damper, carbon mudguards, carbon dash, Brembo Gold calipers (which the whole range got in 2000), scratch-proof lacquer, Oz Racing wheels and revised tailpiece. Fuelling map revised for more progressive pick-up. Easy actuation clutch (all models 2000-on).
Curiously, despite the trick bits it was claimed to be no lighter.
List price: £10,775 (£12,050)
Value now: £4500 (£6000)
Weight: (claimed) 183kg (190kg)
Power: (dyno) 109bhp@9500rpm (110bhp@8750rpm)
Top speed: 159mph (158mph)
(Figures in brackets are for Ducati 996S)
Rumble Three, 2001
To be honest it was more a scuffle than full-on fisticuffs in late 2001. The red corner had the new 998, with refined TestaStretta lump, while in the black (or optionally yellow) corner it was an all-over updating and uprating. We got better brakes, now all Gold, an after-dinner mint of extra power and new bodywork with hand guards tacked onto the front fairing.
Though both firms' bikes had moved on, their relative positions in the market were unchanged. So were their reputations as road/track, roomy/cramped, reliable/not-so-reliable. And again it was the RSV-R that was the star buy.
A 998 was listed at £10,400 (a grand cheaper than the original 916), while the RSV-R was three hundred quid more. Or was it? Nobody really seemed to know how much an Aprilia should cost, or an official bike from a parallel import.
With the perceived state of the dealer network, nobody really seemed to care.
Despite prices falling (to £9999/8099) in 2002, the 'R' was now wearing titanium nitride-coated forks and remote reservoirs on its stanchions and radial brake calipers that took stopping power and finesse to a new level. Altered closer-ratio gearing made it easier to keep the motor spinning hard. In yellow, with a black frame, the RSV-R was the absolute race-rep spuds.
Meanwhile the base RSV, also now available in more exciting colours, was being picked up for Japanese 600 money, making it a V-twin thoroughbred for the masses and a damn good, very fast road bike. So, for many more ackers, was the new Ducati 999…
2002, RSV-R Update
Radial brakes and black frame. New Ohlins forks with remote fluid reservoir, longer stanchions and claimed to have some flex built in. The unchanged top end now feeds a closer-ratio 'box. Oz wheels have been further weight-shaved. Reshaped front mudguard.
Lower arse-hump covers an aluminium subframe (you can get a steel one if you want to take passengers.
List price: £9999 (£13,150)
Value now: £5500 (£7500)
Weight: (claimed) 185kg (214kg)
Power: (dyno) 112bhp@9500rpm (125bhp@10,000rpm)
Top speed: 166mph (166mph)
(Figures in brackets are for Ducati 998S)
Rumble Four, 2003/2004
Same contenders, different corners. Ducati have gone all roadworthy and soft – at least that's how the new Aprilia makes it feel. If the biking world is addled by this juxtaposition, it's nothing compared to the confusion caused by the re-naming of the bikes.
A basic model is now called an RSV-R and what was an RSV-R is now a 'Factory'.
Engines are still the trademark 60º vees, but we've got a new name: 'V60 Magnesium' and more poke up top at the expense of midrange. The whole bike has become more focused, more compact and is no longer V-twin heaven for the lanky. It's all-new, hard, 'front-endy' and dives into corners faster than any twin we've seen to date.
As the bike's face now mimics a VTR, with central air intake, so does the riding position. We're now hunched right over the screen. Looking down it's a relief to clock neater instruments.
With the twin-cans and flat tailpiece, the rear end has also been brought bang up to date.
The price gap between the bogger RSV and now even tricker Factory has grown a little (£8572/£11,199). A Factory is still cheaper than a plain 999, matches it for power and has the stuff to see it off on the track.
No wonder they're selling well, despite the lack of a WSB race team to up the profile. Once ridden, you can't help thinking that a contemporary RSV would've been right up there in WSB had the fours not moved in. As it is, Aprilia claim they've incorporated lessons and used technologies from their GP programme
Six years of Gucci hand-bagging and there's still no clear winner between the two Italian camps. Until perhaps you walk out of the house one day with just under three grand in your pocket and ride home on a 1999 V-twin race bike…
2004, RSV-R Factory
Pretty much all-new. Slightly lighter, stiffer frame and overall more compact and aerodynamic. Mirrors carry indicators, LED rear light.
Central intake doubles as fairing support and 'rams' air to box with flap controlled by all-new CPU with 15 sensors. Engine internals are lighter, revs to 11,000rpm. Features magnesium cylinder heads and clutch covers. Now 2-1-2 exhaust with catalyser.
All-new clocks.
Radial clutch/brake master cylinders
Lighter wheels.
List price: £10,699 (£11,250)
Value now: £7000 (£8000)
Weight: (claimed) 185kg (199kg)
What to buy?
RSV power
RSV Tuono Fighter
Stripped RSV is the best 'fighter-style' bike ever, thanks to retention of sportsbike power and suspension. Since the original brown-framed weirdo, there have been many incarnations, including 'R' versions. All are wheelie-pulling nutterbikes, that'll crush all-comers on the brakes, match them in the bends and double as Sunday cruisers.
Brilliant.
RSV Futura
Prilla's answer to the VFR. Perhaps the question was: 'just how ugly can you make a V-twin sports tourer?' It worked, but… Introduced in 2001 and replaced with the Futura RS Touring, a restyled angular monstrosity, in '04. Although the motor is retuned for more midrange, the Futura is very fast, handles well and at eight-grand is reasonable value if you can stomach it.
SL1000 Falco
An RSV motor in a basic road chassis, this is big V-twin wallop on the cheap. Very cheap. Full-power (early) RSV motor with basic suspension can be a bit of a handful. There were a few R-designation bikes about with RSV suspension, but they're rarer than Futuras in design handbooks.
Whether they'll continue to be built is unsure.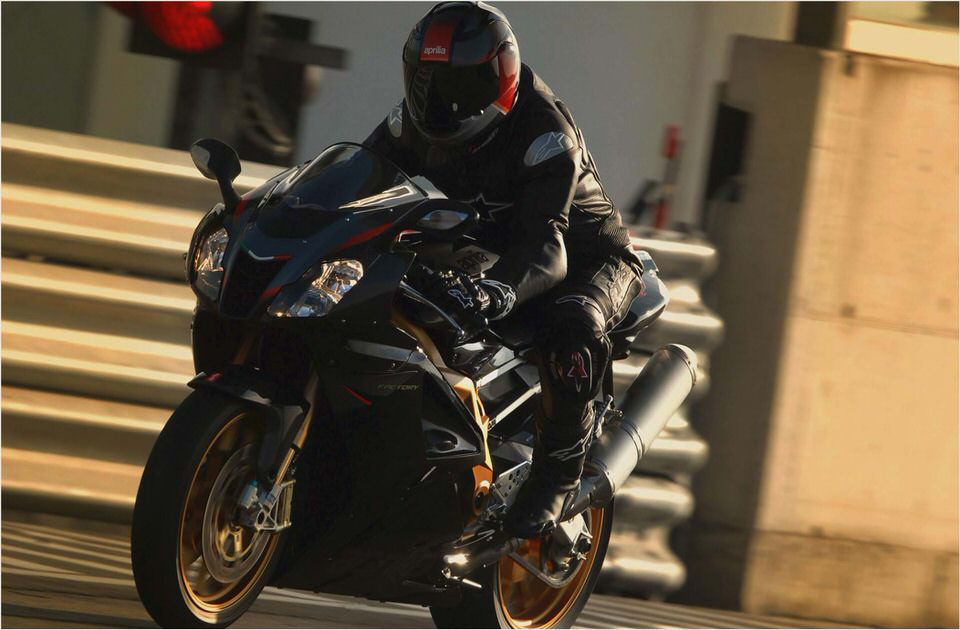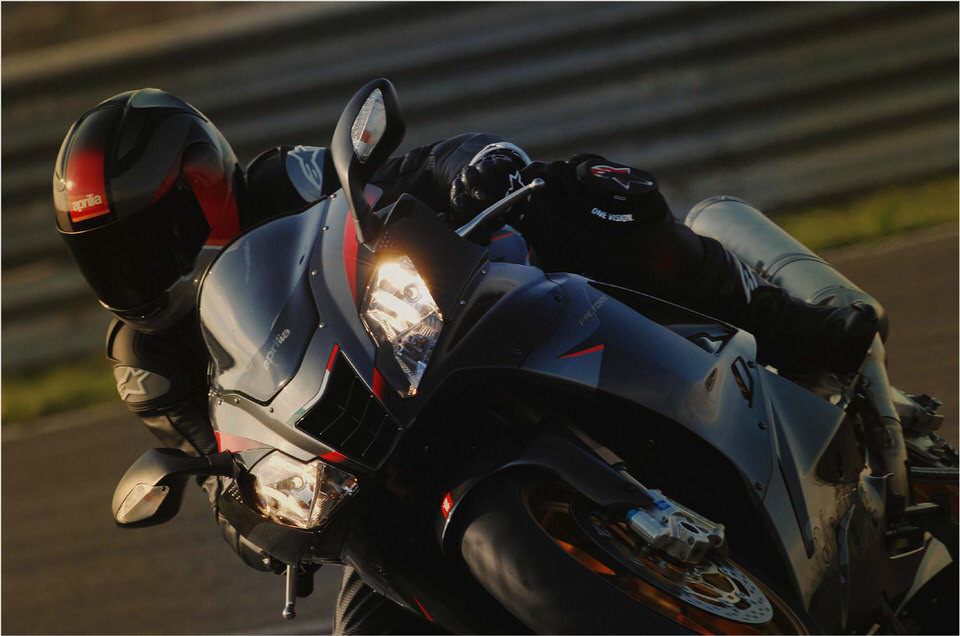 2011 Aprilia Shiver 750 Comparison Review – Motorcycle USA
2010 Aprilia Scarabeo 200 – Used 2010 Scarabeo 200 at Motorcyclist Magazine
Aprilia launches high-spec Dorsoduro – Aprilia Dorsoduro Bike Reviews…
FOTO APRILIA ATLANTIC 500 SPRINT:
2011 Aprilia SportCity 125 – Used 2011 SportCity 125 at Motorcyclist Magazine