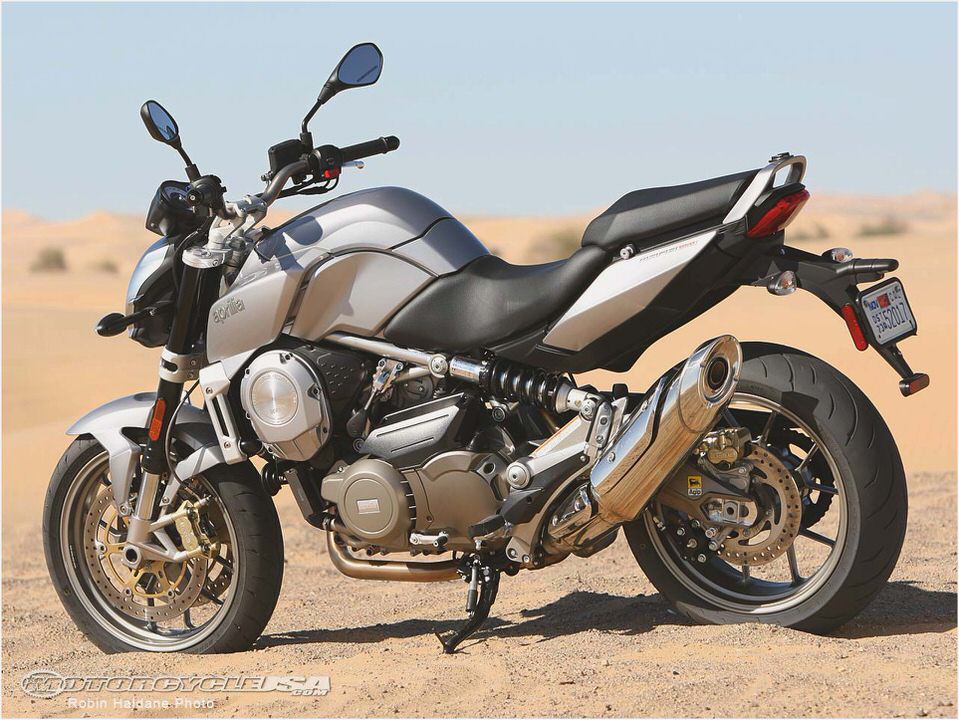 Aprilia Mana 850 GT ABS vs. Honda NT700V ABS – Comparison Test A quiet battle between the Utilitarians.
The lashed-on milk crate is one of the great utility-expanders in motorcycling. But, due to shortcomings in weather protection and security, it's not nearly as nice as having a bike with real bags.
While there are many Big Bike options in Luggage Land, a middleweight machine offers utility and ease of handling on a day-to-day basis that is tough to beat, while also offering enough power, comfort and wind protection for long trips.
Which is why we rounded up Honda's new-to-us-after-10-years-in-Europe NT700V and the Aprilia Mana 850 GT (both with ABS) for some head-to-head battle from the daily commute to a 750-mile weekend shooting California's great coast and inland valleys.
First thing: The Mana GT's bags are not standard but come as a $977 option. The fairing (with adjustable-height windscreen—bring tools) and hydraulic-preload- and rebound-damping-adjustable shock are part of the GT package that helps expand the bike's open-road suitability.
Second thing: The NT700V provided was equipped with a long list of options, including a top trunk ($600), heated grips ($315), wind deflectors ($150, mounted by the front turnsignals) and knee, tank and passenger-backrest pads ($210 for all). The big, five-position manually adjustable windscreen (no tools required) is standard.
Third thing: We packed our bags, cranked up rear-spring preload (the Honda has easy knob adjustment, too) and hit the road.
The drill is pretty normal on the NT700V. Start the sohc, 680cc 52-degree V-Twin, pull clutch, stab shift lever, turn throttle, release clutch, go. Shift, etc.
The Mana, on the other (ahem) hand, has no clutch lever because it "shifts" itself. And, to be honest, it was almost creepy how quickly I became comfortable with the Aprilia's automatic Sportgear transmission. This is essentially a big scooter CVT between the 90-degree 839cc V-Twin and the chain final drive. It's got an internal belt on variator pulleys for ratio changes, and an excellent automatic centrifugal clutch for launches.
Added riff here is the seven-speed, button- or foot-shift mode that gives you "gears" by electronically stepping the ratios. Auto is actually much more practical and easy to use in any of its three modes: Sport, Touring or Rain. Further, in these automatic modes, pushing the downshift button initiates "gear" mode temporarily to assist with engine braking, and the trans will stay in the selected gear until the rider twists the throttle well past the "balancing" point at the apex.
Nice.
But when faced with a manual-shift bike as good as the NT700V, it's hard to argue with tradition. The clutch is buttery-smooth with a clear engagement point, and the five-speed shifts like magic, up or down. There is some excessive lash from the shaft final drive, but fueling is accurate and the engine runs smoothly, making the lash a minor issue.
Power output on this pair of Twins is remarkably similar given the 839cc Aprilia's 159cc displacement advantage. Despite their "twinness," neither of these engines will win a personality contest, although the Honda gets the nod by surprisingly offering a bit more sizzle. Even with the Aprilia in manual-shift mode, where you can control the revs rather than droning ahead, the engine doesn't convey a sense of urgency or entertainment when revved.
And on the highway, the Mana vibrates considerably more, particularly at higher rpm (as in Sport mode), while the Honda just thrums along with the smooth patter of V-Twin providing a subtle backbeat.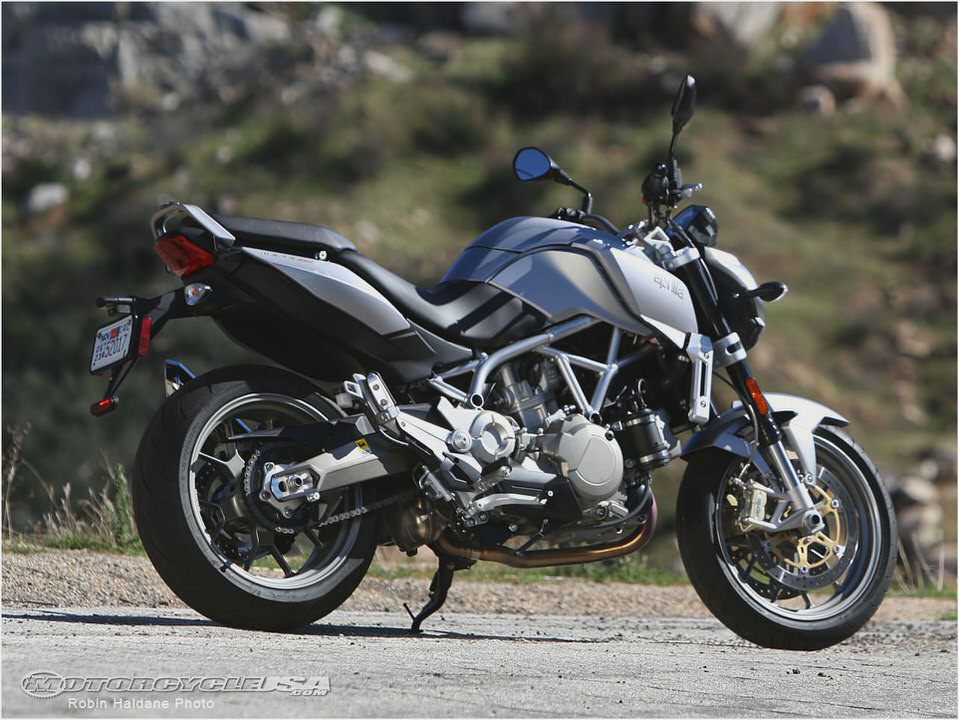 The Aprilia offers less wind protection. But because of the width of the bags, it is more prone to get pushed around in windy conditions. That bag width comes in handy, though, because more stuff fits inside.
Carrying capacity is further increased thanks to the full-face-helmet-eating, lighted and power-ported "trunk" that pops open where the fuel tank normally resides (fuel fill is under the passenger seat). The NT's integrated bags (with handy pass-through that could take a poster tube or some such across both bags) hold less but, because of their tight integration and narrowness, make it easier to lane share as we can here in California.
Honda is considering offering optional taller lids to increase capacity. A pair of gloveboxes (the left side locks) are handy, while the optional top trunk eats two full-face helmets. But you definitely feel the influence of the fully loaded top bag when sport riding; pack lightly up there if you are looking for best agility.
Speaking of which, the Aprilia is much more willing to change direction and is happy with flick-to-apex sport riding, even when ridden two-up on a couple of "parade" laps around Mazda Raceway Laguna Seca. The Honda is by no means a heavy-steering bike, but it leans toward the stability side of the equation, taking more effort to initiate turns thanks to its more relaxed 26.8-degree rake/4.5-inch trail versus the Aprilia's more aggressive 24.0/4.0.
Neither fork is adjustable, but the more taut damping on the Italian bike works better, and the Mana's 120/70ZR17 and 180/55ZR17 Pirelli Scorpion Sync tires add to the sporting nature, out-rubbering the NT's 120/70ZR17 and 150/70ZR17 Bridgestone Battlax BT-020s. Rush the Aprilia on a winding backroad and the bike seems to crack a smile, while the Honda feels…rushed.
But it's a minor tradeoff for the greater comfort provided by the Honda. The riding position is more spacious, rider and passenger seats are much more accommodating on long rides and wind/weather protection is better.
As "working," utility-oriented bikes, thrills here are delivered at a rate somewhat slower than the coveted per-minute-basis, although for long days in the saddle or grinding out another brutal commute, that might just be the perfect thing. If you want to go shiftless, the choice is automatic.
But even in the face of the Mana 850 GT's Italian styling and sharper handling—and despite the fact that the Honda spent a decade in Europe before it got here, the NT700V's virtues of comfort, smoothness, range and wide utility never go out of style. By the way, if you're sporting a milk crate, it's time to step up.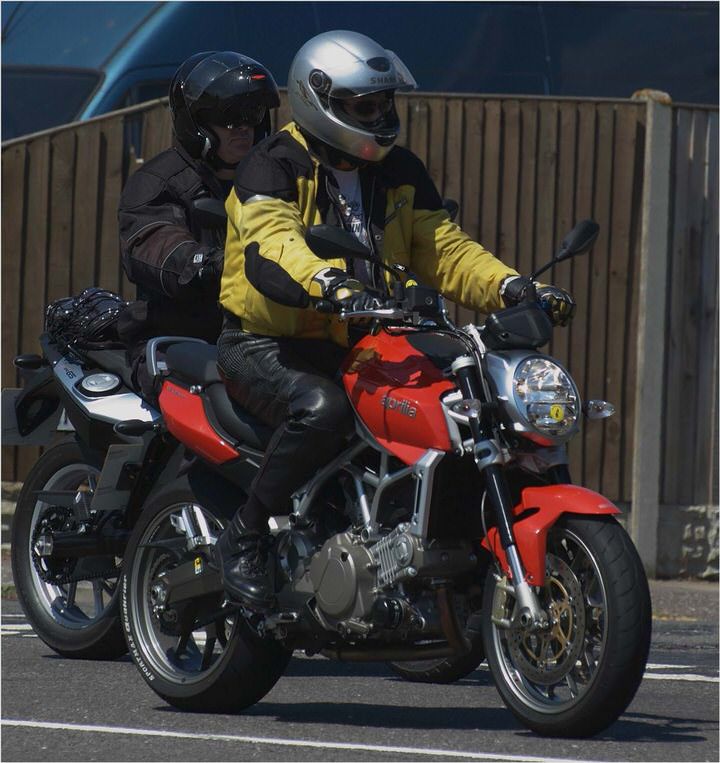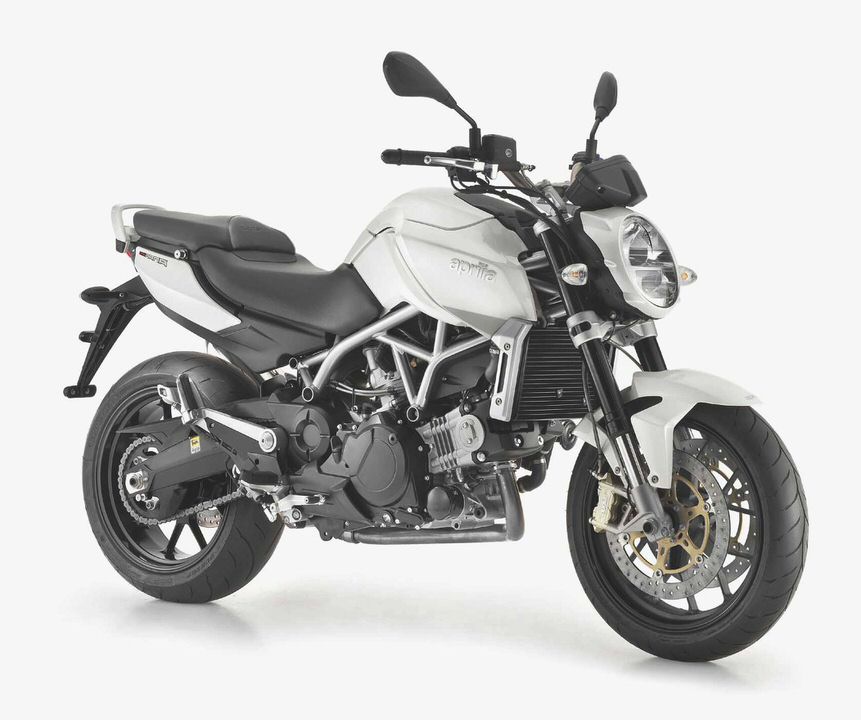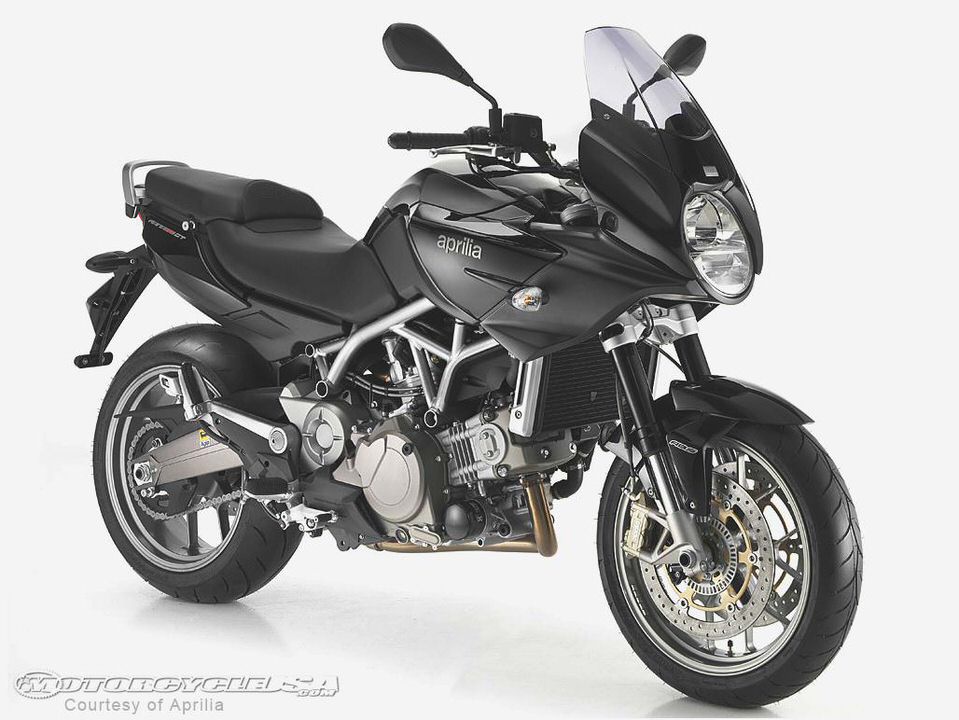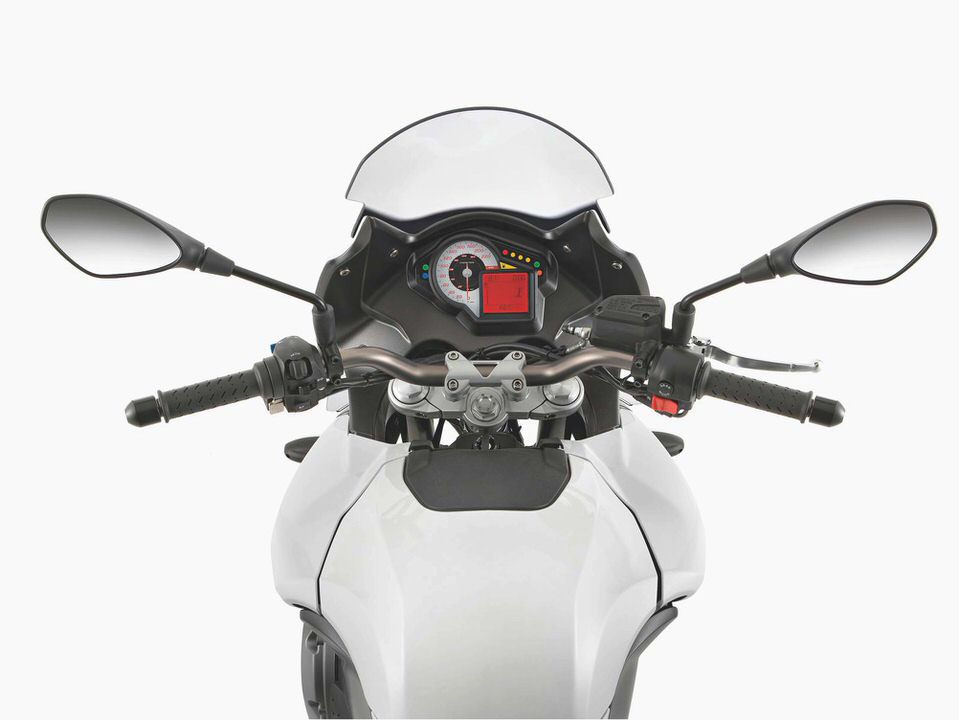 Replica Aprilia RSV4 Biaggi Motorcycles
Used Aprilia naked – road motorbike reviews, used Aprilia motorcycles…
First impressions: Aprilia 850 Mana
Galfer 2001-2008 Aprilia ETV 1000 Caponord Brake Pads
APRILIA PEGASO 650 IE – PART2 02-2001 MANUAL Pdf Download.