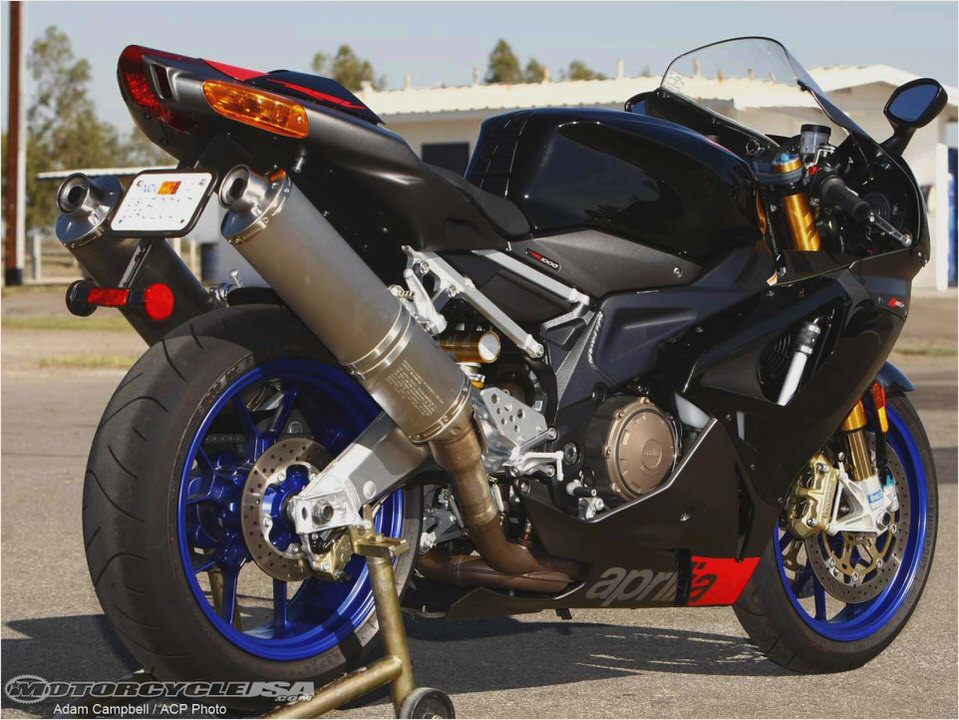 Aprilia RSV Mille 1000 (1999 – 2003)
After nearly four years of waiting, what finally arrived in 1999 was so spot-bollock on, it was amazing. Here was a 60 V-twin (much more compact than a 90 V or 'L' twin in the frame), with an aggressive and characterful (not lumpy) power delivery.
It piled out 128 claimed bhp, which equated to around 112-115 in rear-wheel terms. With Aprilia already umpteen titles through their 125 and 250cc GP haul at the time, you had a beautifully polished and organically curving ally beam frame just like the chassis seen on the factory 250s. It worked, too, helped by the competent Showa forks and Boge shock on the launch RSVs, although the early standard machines were later bettered by the all-singing Öhlins suspended RSV-R.
The brakes worked too, albeit not stunningly well but, in short, it was a brilliant first effort for a big capacity sports bike. Offering more oomph and comfort than a Ducati 916, even if the package wasn't as good looking, Aprilia said it was being restrained with the first Mille. It had a weird three headlight face, a huge dustbin silencer and sometimes bizarre colour schemes.
It grew on us, sure, and the later SP and RSV-R models built upon the look and added to the spec list, but it never had the visual pizzazz of the 916. But then what has?
Instead the Mille has matured into a practical alternative to a Ducati. An everyman's exotica, if you will. And with buyer confidence in Aprilia currently at a low, thanks to last year's lack of confidence and subsequent Piaggio takeover, as well as a generous 0% finance deal on the newer model, prices for these second-hand models are currently lower than they have been for some time. Our advice?
Get in while you can, especially with the 'R' version.
Clocks
The one part of the bike that looks a bit naff. There's five buttons in there and you need to thoroughly read the manual to even reset the trip meter or adjust the clock, let alone the shift light, which when set at 5-6000 revs during running-in is annoying as buggery. Electrically, the units are fine but you're asking for trouble if you let the old jetwash in there.
Engine
That 60 V-twin is a monster. Power comes in from 5000 revs, before peaking at around 9500rpm. The twin balancer shafts smooth out any vibrations, and hardly sap power.
Reliability? Generally pretty good, although you should stick rigidly to the service intervals. Some motors have popped oil pressure sensors, so check in the fairing on the right-hand side for any sign of oil.
Some over-stressed motors (like ex-MRO Aprilia RSV Challenge bikes) have gone pop.
Forks
Fine on the standard bikes, but RSV-R Öhlins front forks have been known to pop fork seals prematurely or start to weep when grit gets into the seals. Check by pushing up and down on the suspension with the aid of the front brakes and then check each leg for oily residue with a tissue or a finger.
Front Brakes
They're pretty good on the early base-level machine, rising to very good on the Brembo Goldline-equipped Mille Rs. Later radial equipped machines (Mille Rs, '02-'03) are just a smidge better still.
Fuel Tanks
Mille-owners in the States have talked of 'R' models suffering fuel leakage from the plastic tank. The area around the fuel pump sometimes won't stay sealed. Original Milles had steel tanks, while the R has plastic.
From 2001 the tank altered slightly, to keep the fuel lower down in the frame. All tanks from 2001-2003 are identical and interchangeable.
Clutches
Clutches can be on the weak side, so a Barnett clutch upgrade is highly recommended. Oh, and the clutch fluid always goes black.
Finish
Scratched tail units are the norm, as the bike is so tall. The satin finishes on the 2001-on models can suffer a little from scratching, but apart from that the bikes are very well finished, with the first 1999 machines still looking good
Rear Brakes
Always seemed to lack feel and bite after a while. The trick is to clean them properly and often, fit braided hoses and try
different pads. Carbone Lorraine SBK3s and Bendix SSs are popular. Some people try the SP-1's front master cylinder for even more oomph at the lever
Tyres
Most owners stick with the original Pirelli Dragon Supercorsas. These and Metzeler MEZ3/4s are adored in the Mille community, as are Bridgestone's earlier BT56s and later 010s and 020s. The Japanese firm's later 014s are better still.
Rear Shocks
Check rear suspension/shock linkages for adequate greasing from new.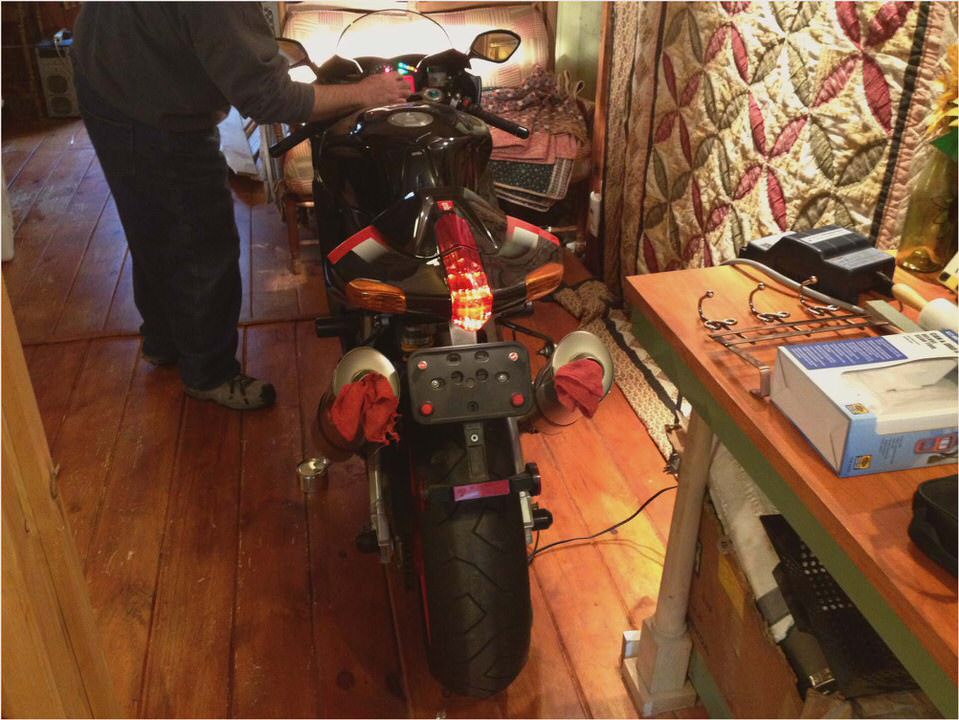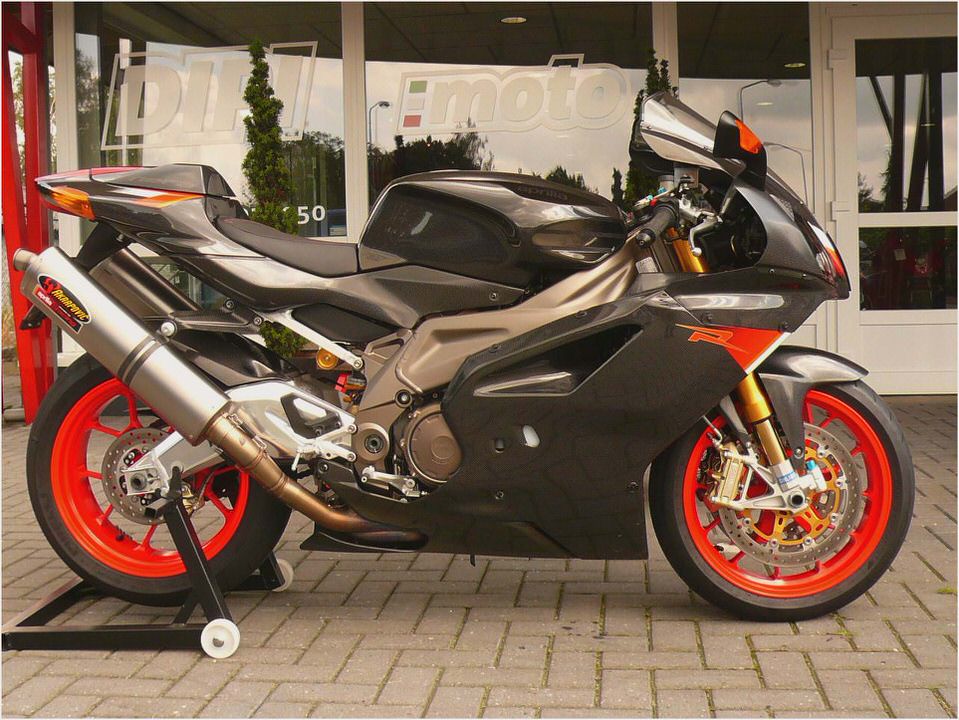 Owner's View
Name: Martin Black, 40
Experience: Previously owned a CBR600 and FZR1000
I bought my 17,000-mile '99 RSV in summer 2002 for £3500, with its chain dragging along the floor and the starter motor struggling to turn the engine over. The starter needed a sprag clutch which cost around £500 to fix, wiping out money saved on the deal.
The clutch slipped at high revs so I upgraded to a Barnet racing clutch and an aftermarket can and airbox liberated more V-twin growl.
Mileage is up to 22,000 and she's still going strong, although the head bearings feel notchy. I've replaced many of the fixings as the originals bolts weren't of the highest quality – otherwise the finish is as good as the Japanese. Aprilia replacement parts can be pricey though!"
How Much?
Aprilia RSV 1000 Mille SP (1998 only)
Price new: £23,000
Pay now: between £8000 and £12,000 depending on age, mileage and condition. It's a collector's item.
Colours: black/red/white
World Superbike homologation special had a limited run of 150 only.
Aprilia RSV 1000 Mille (1999-2000)
Price new: £9400
Pay now: from £2500 to £2800
Easily spotted by classic triangular headlight construction
Aprilia RSV 1000 Mille R (2001-2003)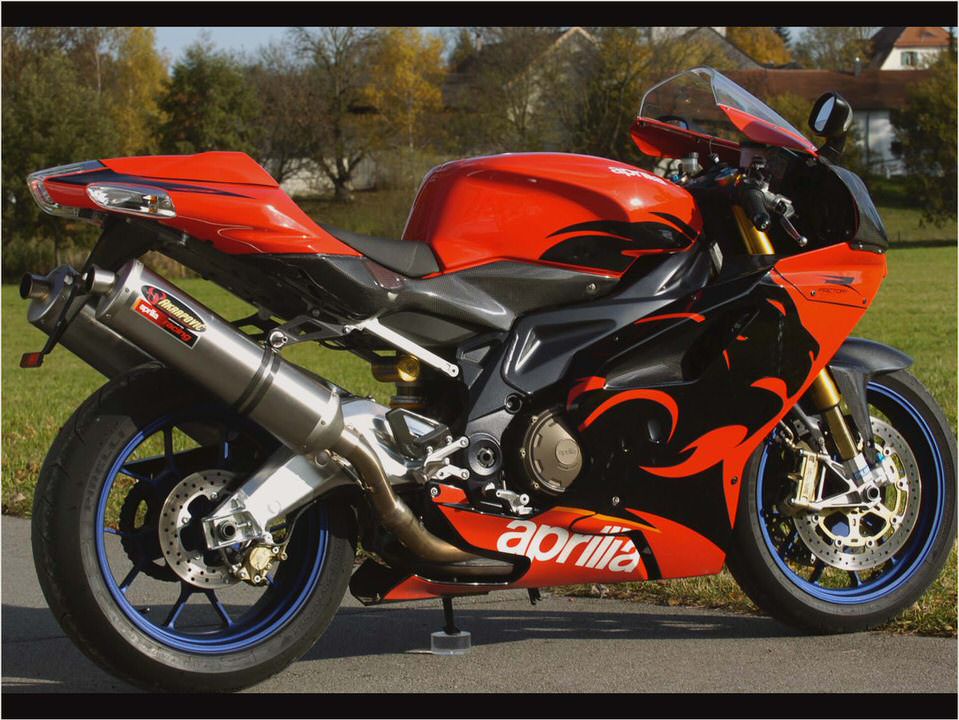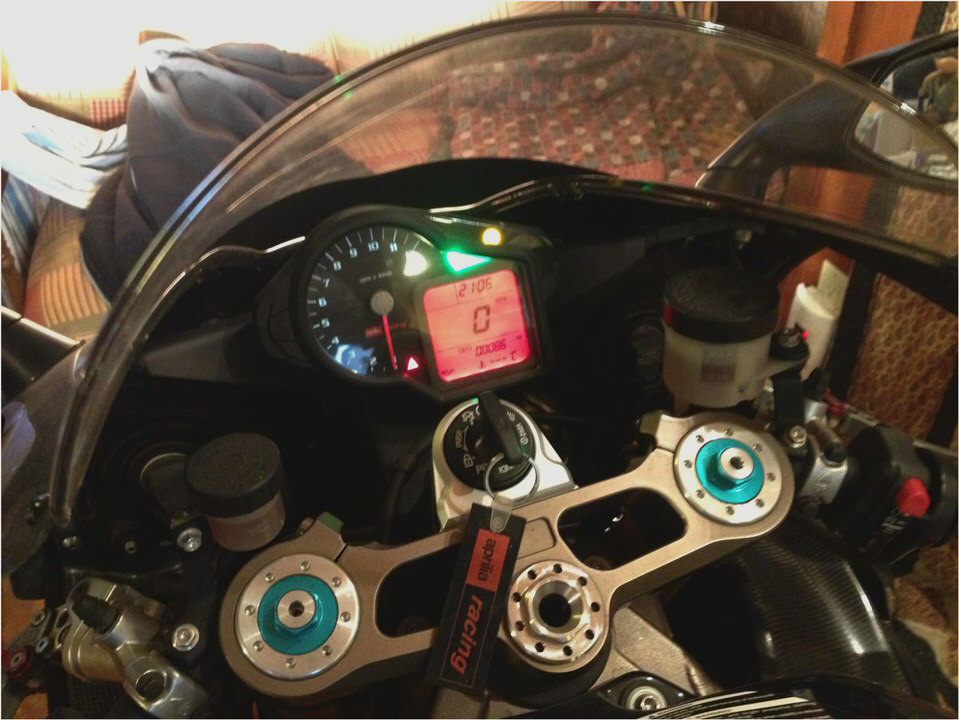 OneWheelDrive.Net 2007 Aprilia Tuono 1000 R: Ride Impression
2013 Aprilia RSV4 Factory APRC Review – Specs And Picture Top Motorcycles…
Aprilia Tuono – Cycle Torque Magazine
Aprilia Tuono V4R First Ride – Motorcyclist Magazine
Aprilia Mille R – First Ride & Review – Motorcyclist Online