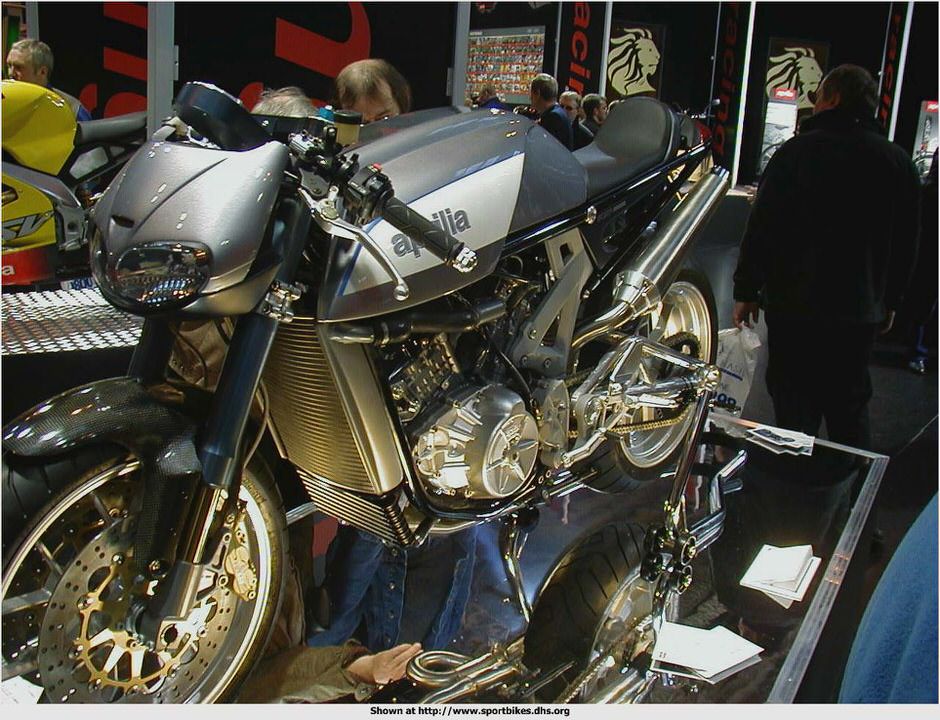 0503_sbkp_01_z+eye_candy+camouflage_blue.jpg
Camouflage, first developed by the French army during World War I, was originally intended to hide or disguise soldiers in the field. The camouflage paint job on Randy Kleber's eye-catching 2002 Yamaha R1, featuring a Carolina Blue basecoat with alternating black, white and midnight blue patches, has exactly the opposite effect. And once the sun sets and the custom Gator Glass show-thrus built into the front fairing and tailsection light up (illuminated by 38 individual LEDs, plus neon tubes and strobes), it's all eyes on this R1.
Kleber is co-owner of a Chicago-area custom shop called Gator Customs (www.gatorcustoms.net) and the inventor of Gator Glass, a one-of-a-kind process that integrates transparent panels backlit with electronic lighting into a bike's bodywork. Since this R1 is supposed to be a rolling showcase for Gator Glass, Kleber went to great lengths to create a custom bike able to draw attention.
In addition to the crazy camouflage paint (done by the owner), Kleber also upgraded the frame's finish with a hand-polish job, along with the swingarm, forks and the edge of the R1's rims. Powdercoated rearsets are perhaps the only understated element.
Underneath the fairing lies an internally stock R1 engine fitted with a Yoshimura high-mount full exhaust and a Dynojet Power Commander ignition module to coax a few more horses out of the engine's stable. Steadying the gallop at high speeds is a Scotts steering damper, a nice touch since this bike sees serious highway time.
In preparation for next summer, Kleber is heading to the performance bar and ordering a bottle of nitrous from Nitrous Express to make the engine even more intoxicating, plus an air shifter, too. If you're out and about near Chicago during this camouflaged R1's summer tour of duty, you will have no trouble spotting it. But you may have a little trouble keeping up.-Yan Dominic SearcPro Street Power
If you want to talk about insane streetbikes, they don't come much crazier than Lu Stoddard's Pro Street Suzuki. Completely handbuilt by the Thornton, Colorado, resident, this Suzuki GS-powered turbo bike punches out an altitude-corrected 419 horsepower and has gone as fast as 8.27 seconds at 178 mph (without a wheelie bar!) in the quarter-mile at Bandimere Speedway's mile-high dragstrip in Morrison, Colorado.
Oh yeah, the bike is complete with turn signals and electric start and is 100 percent street legal. Freakin' insane.
Starting with a rigid chrome-moly frame built by Stoddard on a custom jig, the bike looks like a refugee from Pro Mod staging lanes, all thanks to full-coverage FRP fiberglass bodywork and a massive, 12.5-inch-wide Mickey Thompson ET rear tire. That's right, kids-no kickstand necessary. The bike moves like a Pro Mod racer, too, with a meticulously assembled turbo motor.
Beginning with 1981 Suzuki GS1100 cases, Stoddard fitted an MTC 1428cc Big Block with MTC turbo pistons and rings, topped with a turbo-ported four-valve head (machined by Mountain Performance) with heavy-duty PM valve springs and ARP bolts and studs. Downstairs is a Pearson Racing crankshaft and shot-peened connecting rods-all beefed up to withstand the 32 pounds of boost the Ray-Jay turbo with a Mr. Turbo wastegate can produce.
What's left on this stripped-down slingshot is pretty minimal-the forks are hand-polished aftermarket Suzuki pieces raked out five degrees and topped with Drag Specialties bars. The brakes are Grimeca discs front and rear with stainless lines, and the paint-also done by Stoddard-is a PPG Harlequin product, a blue-to-red flip that changes colors in sunlight.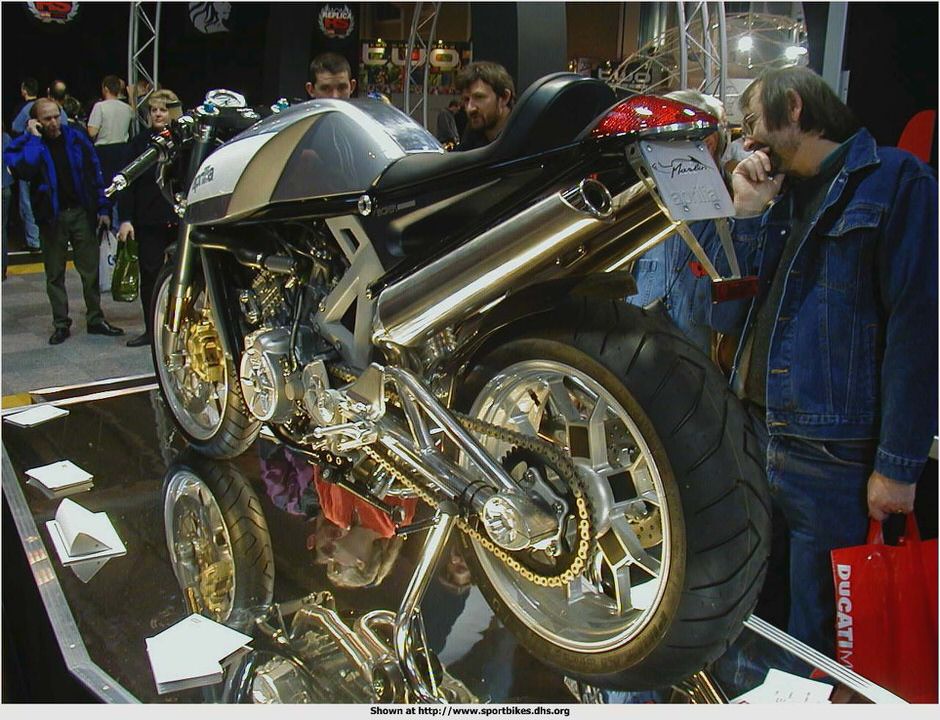 It's one sick street ride, if not necessarily practical, which might have contributed to Stoddard recently selling the bike to Mark Hollwadel of Denver. Or not. As bad as it sounds, I enjoy building bikes almost more than riding them, Stoddard says.
And as expensive as these bikes are, you usually have to sell one to build the next one. Fortunately, we're also sitting on pictures of Stoddard's latest project, a gorgeous, full-custom Aprilia Mille R we expect to share with you a few months from now. It's not quite as hammer-to-the-forehead outrageous as this 419-hp Pro Streeter, but it's every bit as clean and well-detailed and, we'd guess, a fair bit more practical for a Sunday-morning Rocky Mountain ride.-Aaron Frank
Agent Orange
This fly GSX-R custom comes to us from Ryan Seigler of Sumner, Washington. It's a 2001 GSX-R600 upgraded with a GSX-R750 inverted front fork for better handling. The motor is mostly stock save for an M4 full exhaust system and a high-flow air filter from KN.; The key feature here is custom paint by RJ; Customs in Buckley, Washington.
Using candy hues from House of Kolor, the RJ; crew devised a candy orange basecoat laid over with white scallops and airbrushed skull graphics on the front fender and front air dam. Setting off the show-quality paint job are plenty of aluminum parts hand-polished by the owner himself, including the frame, swingarm, subframe, forks, triple clamps and rearsets.
Final touches include a genuine leather saddle wrapped by McFarland Custom Upholstery and a carbon-fiber top triple clamp cover and bar ends. Seigler tells us he's only had time to enter one show (the Seattle Roadster Show) since finishing the project, but proudly reports his handiwork was good enough to take home a best-in-class trophy. Not a bad result for the first time out!-Aaron Frank
Got a custom sportbike you'd like to see featured in our Eye Candy gallery? Send high-resolution digital photos and a complete description to ssbmail@primedia.com and we'll consider it for inclusion in an upcoming issue.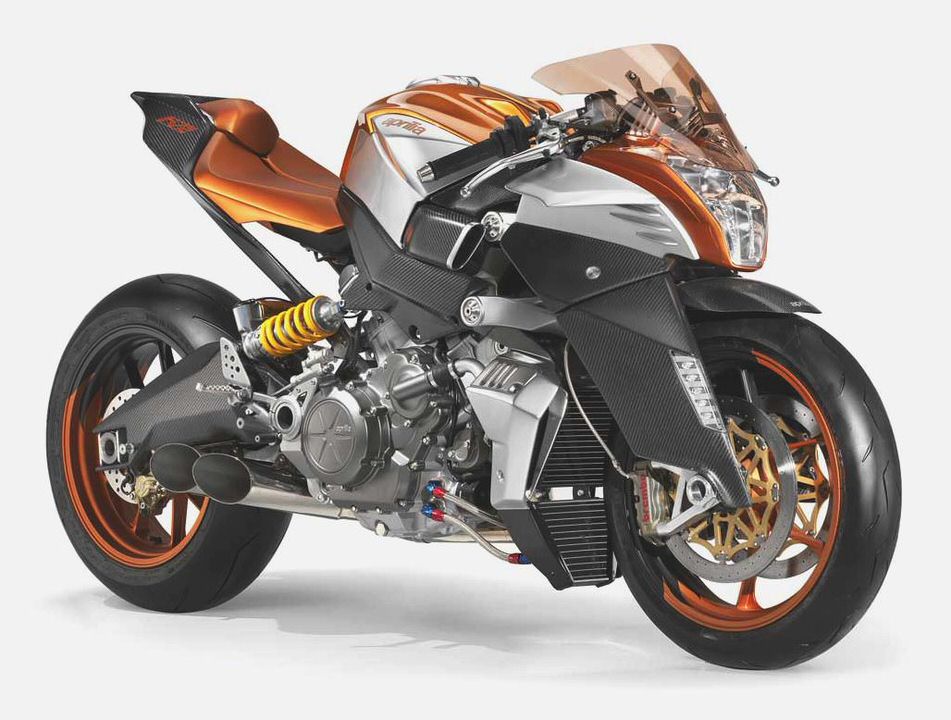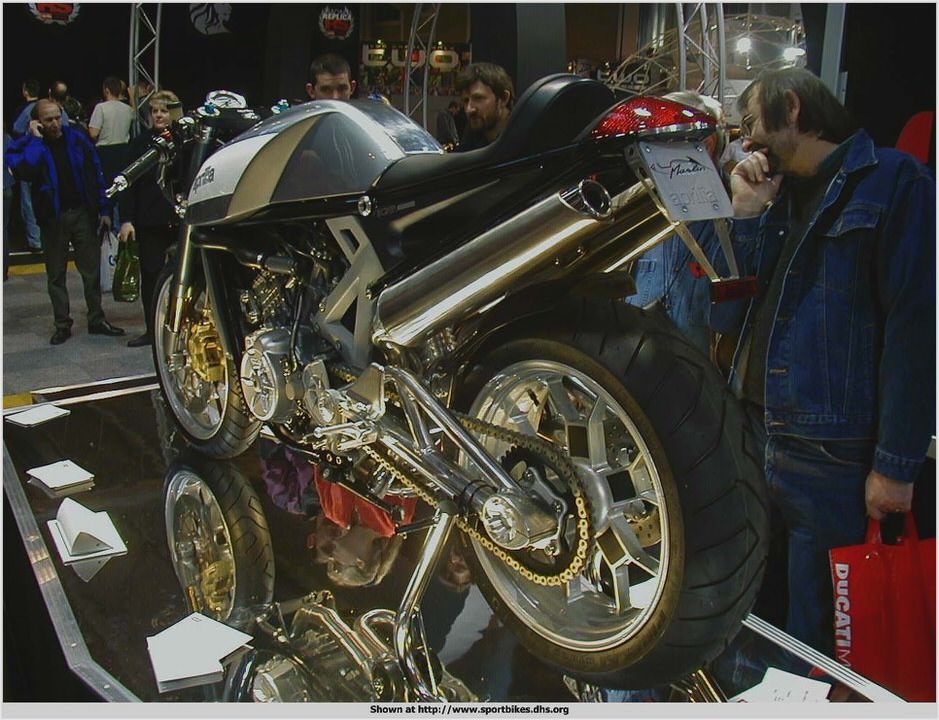 Aprilia Dorsoduro 1200
Aprilia pimps the world's fastest scooter to remain at the forefront of…
2012 Aprilia SR Motard 50 Review
Aprilia Shiver 750 First Ride – Motorcyclist Magazine
2014 Aprilia RSV4 Factory Design and Performance