FullChatter News
Tre K test ride …
Time to swap the bike, but for what?
In the search for a new/change of bike Benelli wasn't even on the radar until I spotted and heard a Tre K, at Oliver's Mount last week.
A little surfing and a phone call and visit, and the test ride was booked.
We don't do full length, technical, bike reports here at FullChatter . that's for those who are good at it. No, all we can do is tell you our views as ordinary everyday sort of riders.
So here goes –
The bike: Benelli Tre K 1130 Amazonas from Bennetts, Barnsley. The Amazonas is to the Tre K, what the Adventure is to the GS.
The route: an hour's ride of about 35-40 mile, comprising a short motorway section, an open sweeping A roads section and a few back country lanes.
Our Opinions: It's tall. You sit 'on' it, not 'in' it. Not much wind protection (you are holding on at higher speeds).
The engine is grunty (as you'd probably expect from a 3 cylinder 1130cc) and a little difficult to be smooth with at lower speeds, less of a problem at higher speeds.
(It's in the hands – for great jockeys, golfers, sportsmen and artists of all sorts, the difference, they say, is in the hands and the feel they have). Whilst I'm no artist, I don't think I'm heavy handed or ham-fisted and my VStrom and GSX-R are smoother. On those, I don't have to consciously think about being smooth with every twist of the wrist or gear change.
On the Tre K, I did.
The handling and chassis, felt every bit as sweet and secure as any sports bike I've ridden, in fact better than some, and I've ridden most of the modern Japanese ones. The Brembo brakes, reassuring. The exhaust note, a grin inducing growl.
Pillion Thoughts: The ride, a little firm. The seat, some questions about whether it would be comfortable enough for 5-6 hours touring. Sat secure? been on better, been on worse.
Summary: The detailing is beautiful. You would keep going to the garage to stroke, touch and look at it.
We're told the 899 version is a little more user friendly (in terms of the smoothness and grunt).
If we only had one bike it would be a major contender but we don't and it sits between the two. It's not as comfortable for the pillion as the 'Strom. It's not better than the GSX-R for solo.
The 899 is the one we may still consider.
Italian exotica has a style and attraction that Japanese bikes have yet to attain.
Bennellis are currently on offer 'til end of July 2011, with £2k off all models.
That's a Tre K 899 for just £6299. an 1130 for £6999 and an Amazonas for £7699 …. that's a lot of bike for your dosh.
*The Tre K has had an engine problem (bit of a reputation apparently). Bennetts, assured me that the one problem with the Tre K engine was now sorted by servicing procedures.
This entry was posted on Sunday, July 10th, 2011 at 10:45 am and is filed under Equipment. Monthly Column. Special Features. You can follow any responses to this entry through the RSS 2.0 feed.
You can skip to the end and leave a response. Pinging is currently not allowed.
2 Responses to "Tre K test ride …"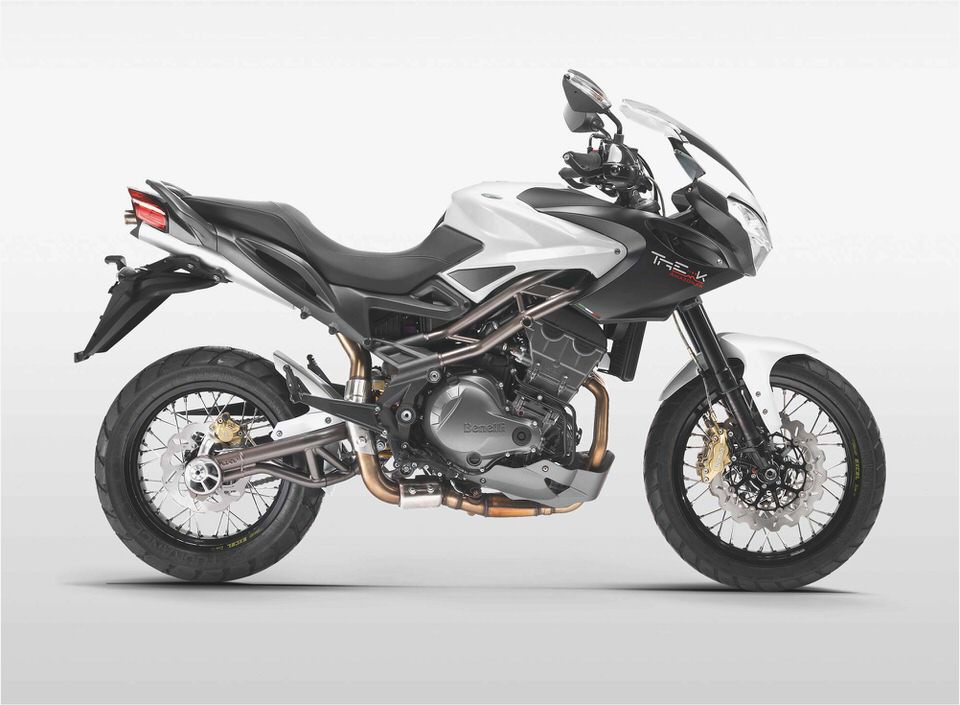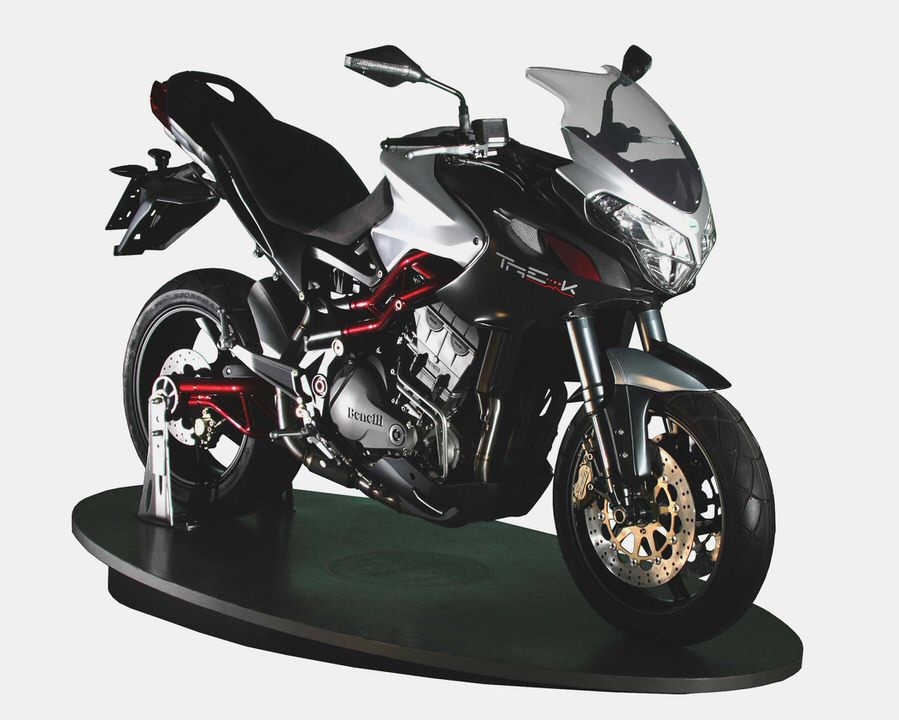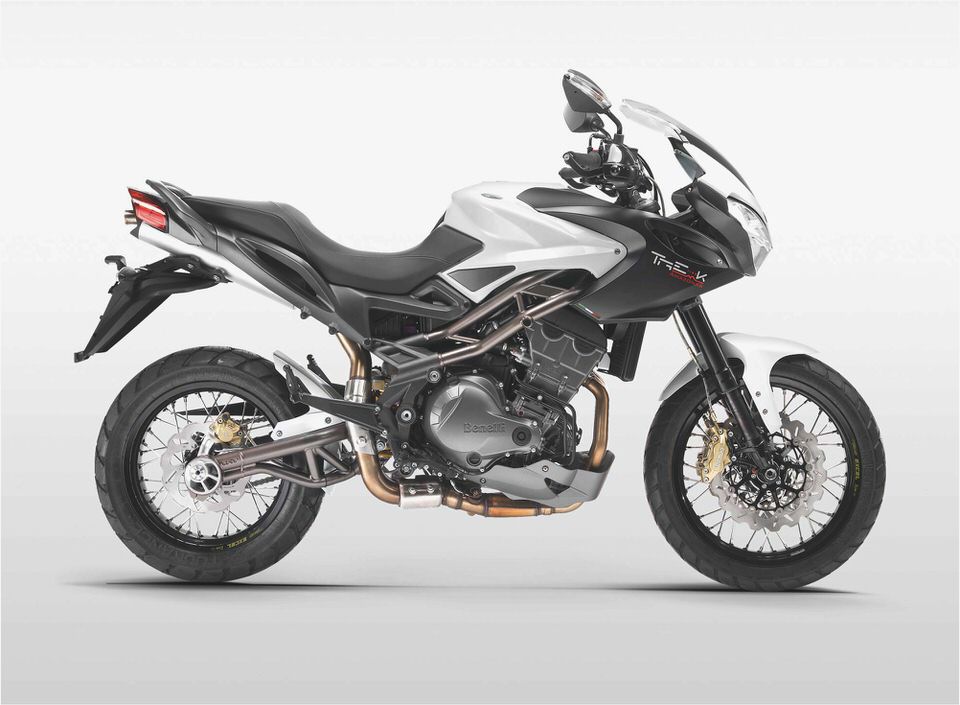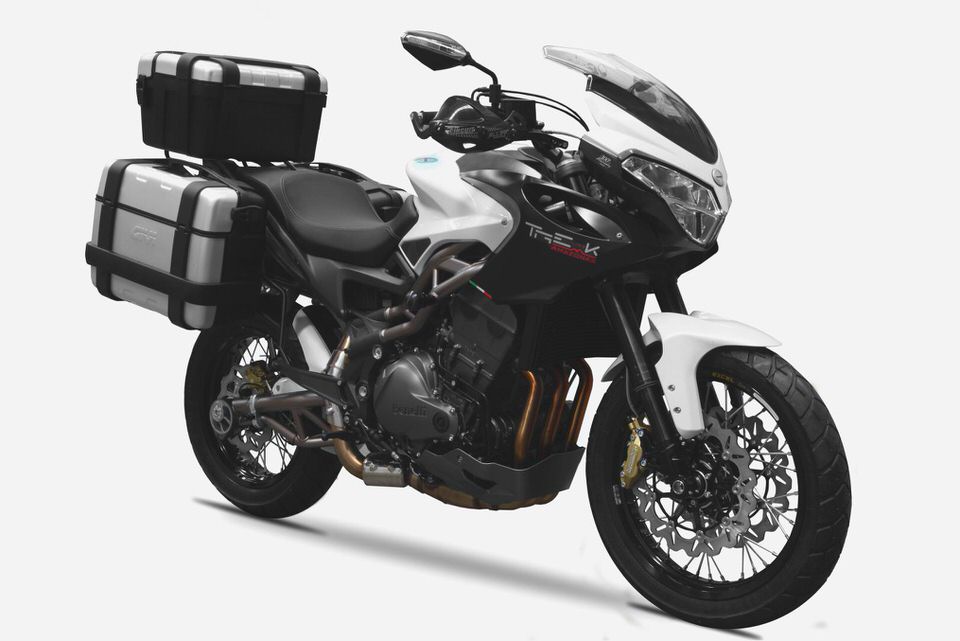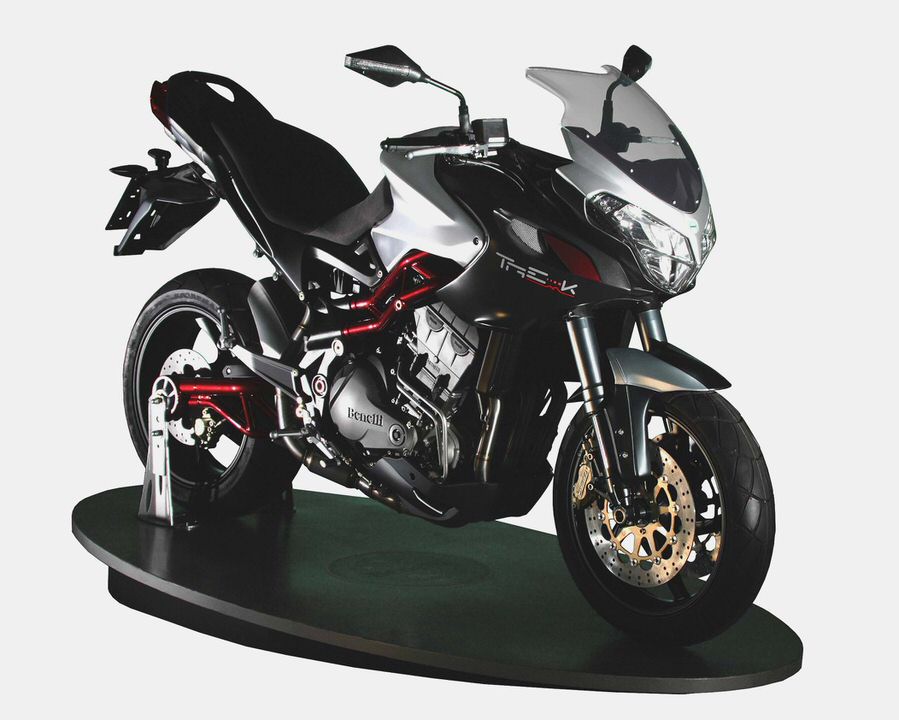 Benelli Tre-Benelli
Benelli Tornado 900 Tre eBay
2012 Kawasaki KLX250S BigbikeMotorCycles.comBigbikeMotorCycles.com
The Digital Garage
Benelli Motorcycles America