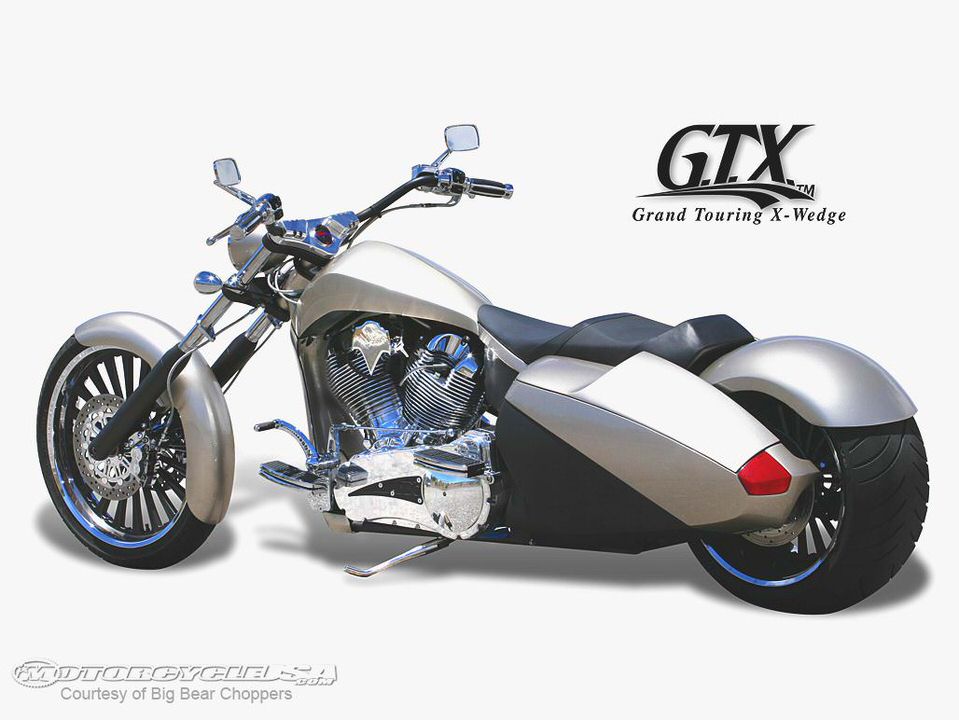 0605_stcp_12_z+1955_Triumph_t_100_custom_chopper+engine.jpg
We flew over to Helsinki, Finland, and hooked up with some friends at KOPTERI Magazine for a little road trip to Sweden to attend the Norrtelje Custom Bike Show, which is held about 100 miles north of Stockholm, Sweden. The Norrtelje show has been put on by Twin Club M.C. for the past 30 years and is by far the most prestigious custom motorcycle show in all of Scandinavia.
The winners from Norrtelje are invited to bring their bikes over to Las Vegas for the Big Twin West World Championship Bike Building Competition. We'll have more from the Norrtelje show in a future issue. After we returned to Finland from attending the show in Sweden, our appetite for exotic bikes had been satisfied–or so we thought.
Then Mala, our host, told us to pack our cameras and be ready to ride in 30 minutes.
Where are we going? we asked.
I've been saving something special for you. Don't ask questions–just saddle up, Mala replied.
After a two-hour ride north on twisty back roads through the rich fields and virgin timber forests that make up southern Finland, we arrived at our destination: an abandoned gold mine. We rode in on the old gravel trail that the miners had trekked down years before, and when we reached the bottom, we shouted Eureka! for we had truly struck gold! Sitting in front of an old, abandoned warehouse building was the most unique psycho cycle we have come across in a great many years.
Sitting on one of the most killer choppers we've ever seen was 6-foot, 6-inch Janne Pihlas of Kauhava, Finland, looking just as if he had stepped out of an old Viking flick. The bike he was astride was a 500cc '55 Triumph T-100–at least, that's what the engine was. Janne's lady, Terhi, had been asking Janne for the past few years to build her a bike that she could ride, but she didn't want just an ordinary bike–she wanted something special.
Janne had built a few bikes before and was determined that his ladylove should have a bike that would be an expression of his love for her. The long, dark winter nights were fast approaching, so Janne was determined that by spring the bike would be done.
The problem was to come up with something that hadn't been done before. It had to be something unique, something that would stand out in any crowd. He mulled over a few different ideas, and then it finally came to him.
Janne remembered the old Vespa scooter he had growing up, and the design of the frontend stuck in his mind. He thought, Why not try and design a mono-tube frontend? So he did–just like that.
Working with some friends at night and on weekends, he took the old Triumph apart and got serious about modifying it to his needs. First, he totally rebuilt the 500cc pre-unit engine and transmission. He then went to work on the frontend, which has to be the wildest thing we've ever seen. Everything else on the bike is pure Janne.
He reworked the frame to a mono rear-ended hardtail (which also functions as the bike's oil tank) with a 47-degree rake and stretched it 4 inches up to achieve the correct trail for the frontend.
Janne then fashioned a heart-shaped gas tank and added a few heart details, including hand-fabricating and polishing the 21-inch six-heart front rim, and mounted the Bates headlight down low near the front axle. There is also a heart-shaped rear axle adjuster wing nut. He fabricated a hard-lined throttle cable and slapped on a taillight taken from an old '59 Cadillac.
The custom rear fender is mounted between two extended rails, and the 15-inch 40-spoke rear wheel was polished and given a side marker light from another vintage auto.
The original Weber carburetor was cleaned up, and a hole was made in the frame so the intake could be supported. Janne opted to keep the original-design Triumph four-spring clutch system but had to remake the drive chain to fit the new frame design. He made a mini piston as a handle for the jockey shifter and added a foot clutch. Janne also made the short-cut exhaust system for the bike, and it roars like a bear awakened from hibernation. Janne also did all the paintwork himself.
The paint job is clearcoat with just a touch of candy red on the tin and candy blue for the frame–16 layers in all. Janne's buddy Jussi Alasami handled the pinstriping and added Tehri's Ride to the front neck.
Well, the bike looked friggin' fabulous, but how would it handle? Janne insisted that we go for a ride so he could prove to us that the bike was indeed road-worthy. He led the way out of the gravel road and got serious through some nasty twistiness.
Not only did the bike make the curves seem like a straightaway, but Janne rode the darn thing without holding on to the handlebars just to prove that his design worked like a charm.
We guess it's the same all over the world. If your lady is happy, your life goes much more smoothly. Terhi is just thrilled with her new ride. She's been riding it for three years now and has caught the eye of everyone who sees her proudly ride through town on it.
We asked Terhi why she didn't enter the bike at the Norrtelje Show. She told us that the bike was a personal thing between her and Janne. It was built to ride, not as a show bike.
You have to admire a lady with that kind of spirit.
Sons Of Anarchy Season 2 FX
THE WORLDS GONE CRAZY THURSDAY NEWS from Bikernet
Sturgis 2007
Big Bear Choppers Talks – From Boom to Bust – Motorcycle USA
Gerolamy Dual Flow Daytona Twin Tech Package