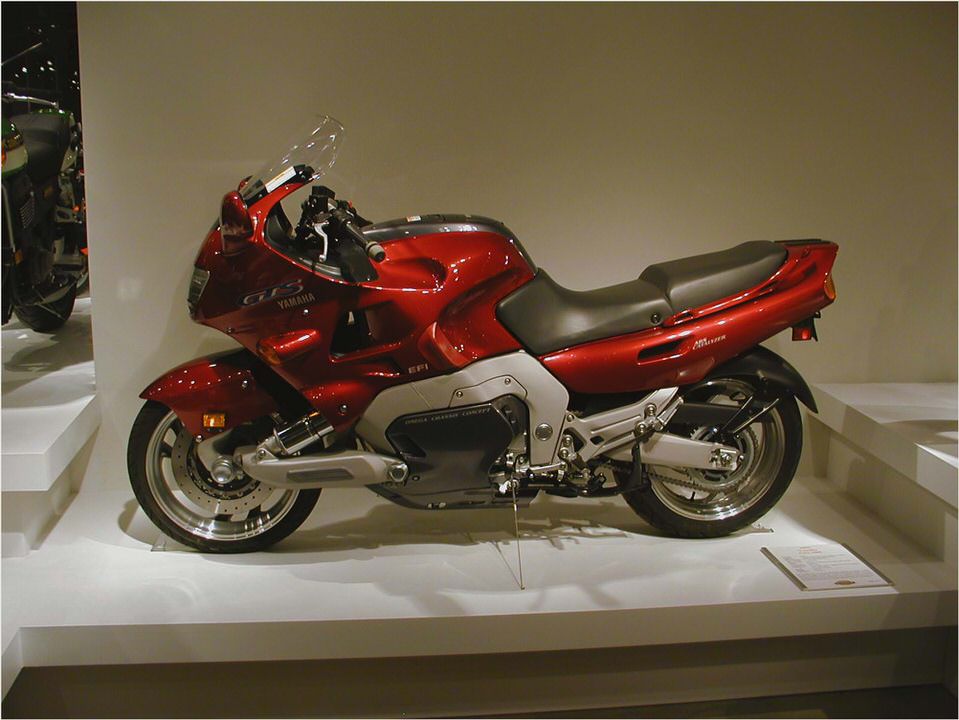 1993 Yamaha GTS 1000 in Belleville, Ontario for sale
In near perfect condition with the following improvements/parts last year: Aftermarket headlight bulb, rear tire, top case, various rubber parts such as foot pegs, hand grips, seat and back rest were recovered to match, Gorilla Alarm, also Shad luggage to match top case all in near new condition. It is also fitted with an aftermarket touring windshield. This bike truly is a sportbike in a touring package!
The Yamaha YZF 1000 engine has 5 valves per cylinder and was re-tuned for low and mid range torque and has 102 horsepower. The engine came from the factory with fuel injectors, an all aluminum frame, ABS brakes, catalytic converter and the RADD racing front suspension which means no bump steer in the corners!
The bike is unique and a head turner wherever you go, I am selling as is, it was certified in January of 2010 and I have had little time to ride and have put less than 2000 km's on the bike since purchased. Health and money issues mean it has to go.
I am including the bike cover and battery tender; my helmets, gloves and clothing are negotiable, all are in excellent condition. The top case will hold my two helmets and gloves, the side cases make for great luggage/storage for long trips!
Nominated by Bike Magazine in the UK as the world?s coolest rare bike, the 1993 Yamaha GTS 1000 has become a classic. The following is pulled from the web:
We weren't sure what to make of the GTS1000 when it materialized back in '93. Depending upon whom you asked, it was either an arcane technical footnote or a new chapter in motorcycle chassis design. James Parker's pioneering parallel-arm RADD front end was clearly the star of this show, but Yamaha didn't stop there.
Tuned for midrange thrust rather than top end, the 20-valve FZR-derived four arrived with Nippon Denso EFI and a three-way catalytic converter upstream of the single muffler-both firsts for a Yamaha four-stroke. And the package was nicely sorted right out of the box.
Fuel metering is quite good, and though flattening the torque curve for sport-touring duty reins horsepower output to about 102 horses at 9000 rpm, our testbike covered the quarter-mile in 11.67 sec. at 113.7 mph and hit 141 mph at the top of fifth gear. That's quicker and faster than http://www.automotive.com/new-cars/01/index.html 's ST1100, but well behind the 10.31 sec./135.7 mph logged by Kawasaki's 175-mph ZX-11.
But the Yamaha is much smoother, even while flirting with triple digits. Led by a single six-piston caliper squeezing a ventilated 330mm front rotor, ABS-assisted brakes were the class of the class. Range is a bit short: A 5.3-gallon tankful lasts about 215 freeway miles.
Factor in the stability and suspension compliance its forked peers couldn't match and you might wonder why Yamaha ever gave up on the parallel-arm front end. It's functionally superior to anything of comparable vintage, and aside from checking the knuckle-arm ball joint every 8000 miles, the RADD needs less attention than any telescopic alternative.
Yamaha built this bike to compete with BMW; but, it did not sell well and was discontinued after only three years of production. The sticker price in Canada in 1993 was $17,000 new, as such you won't find anyone pulling up beside you at a light anytime soon.
The selling price of $6,000 is negotiable.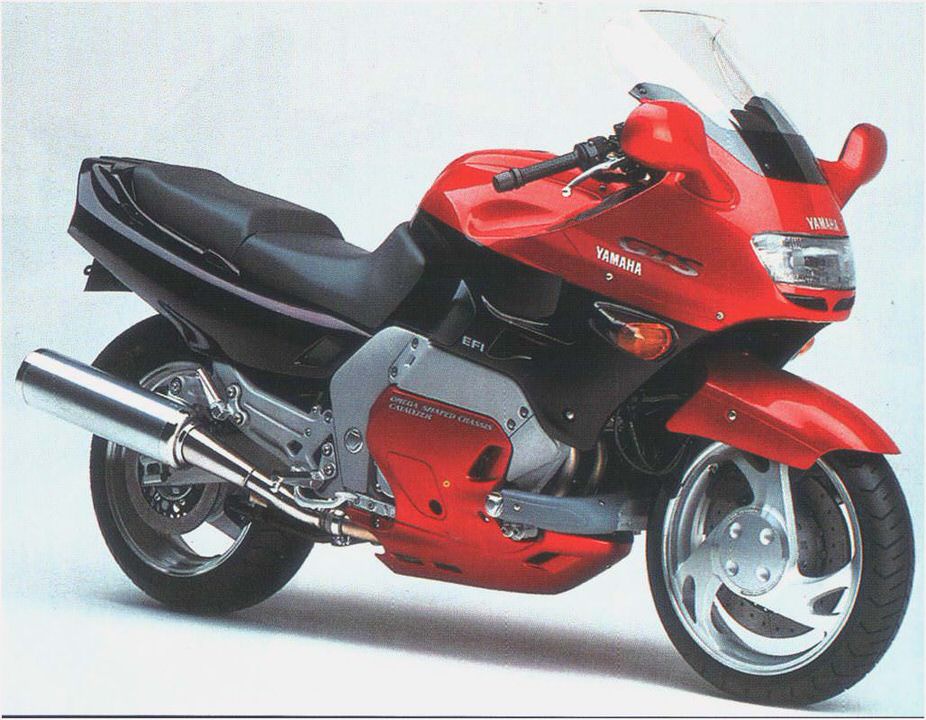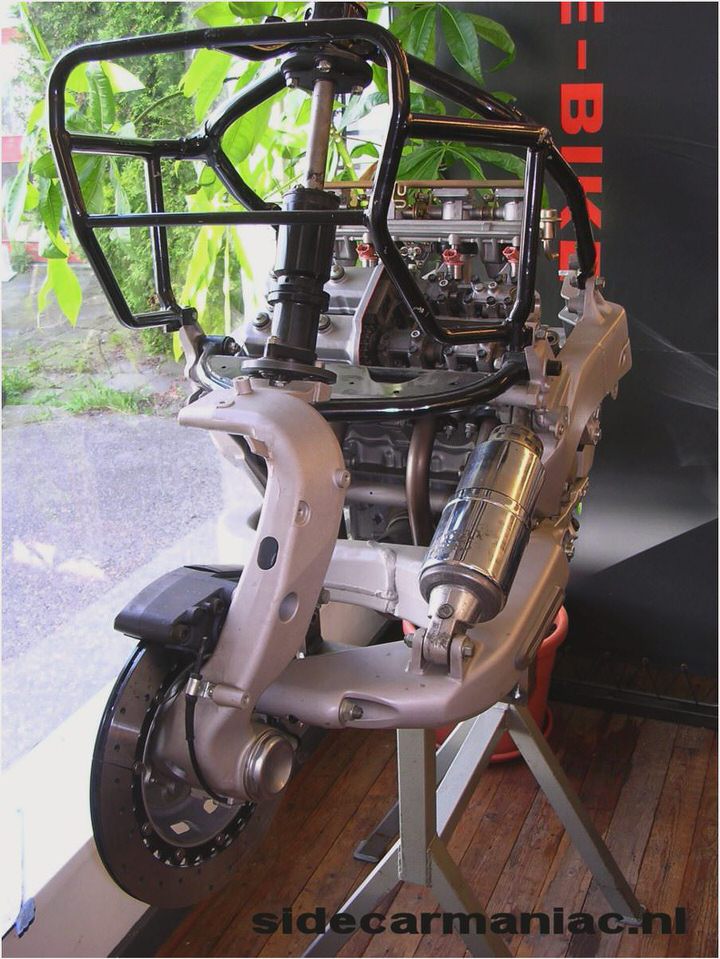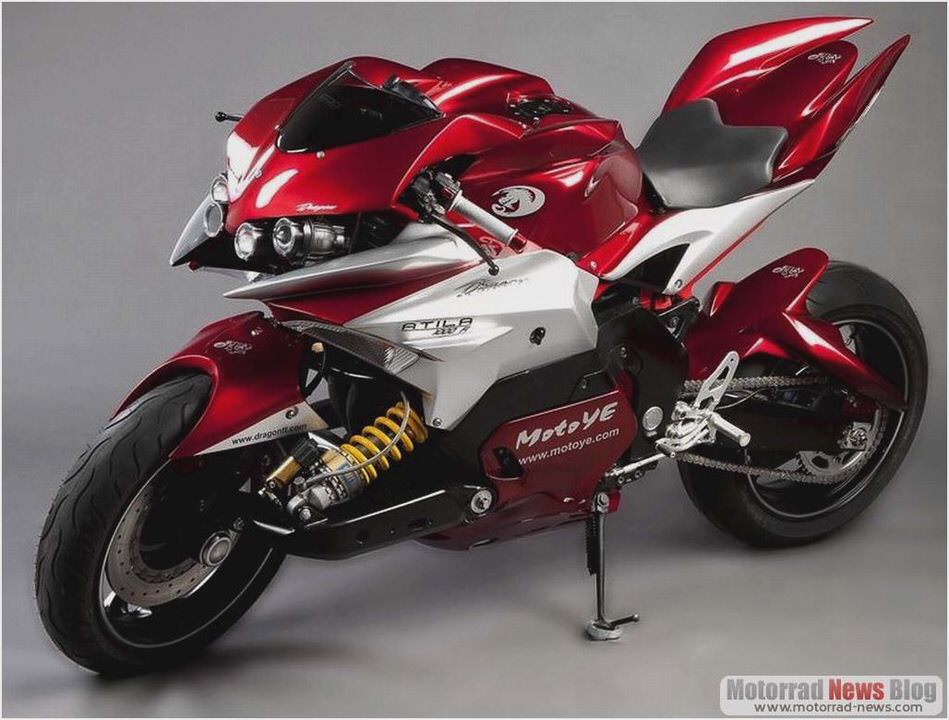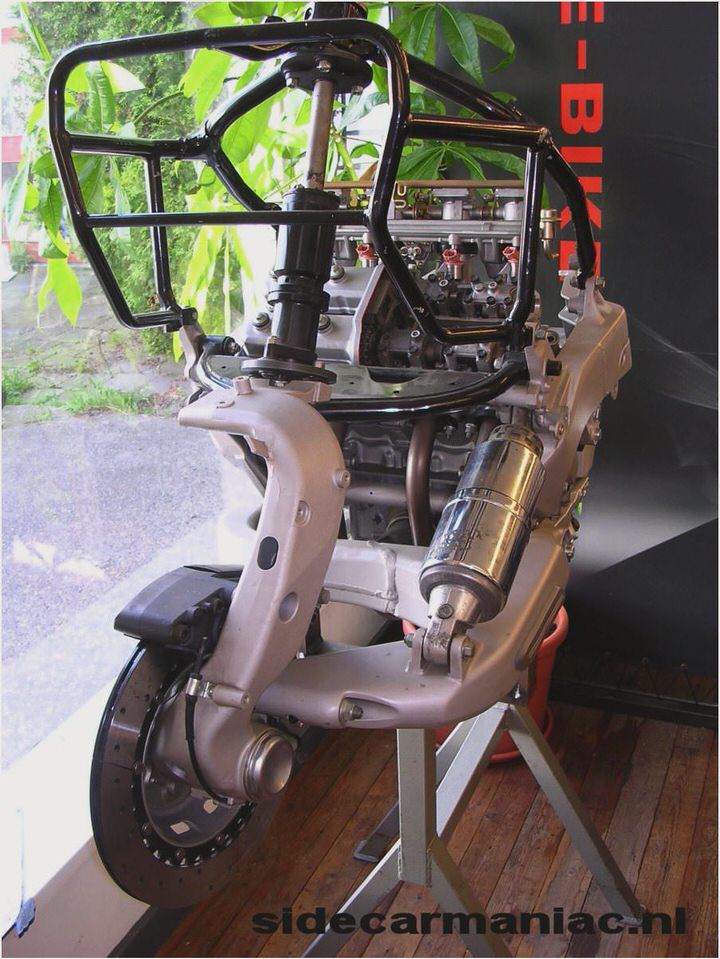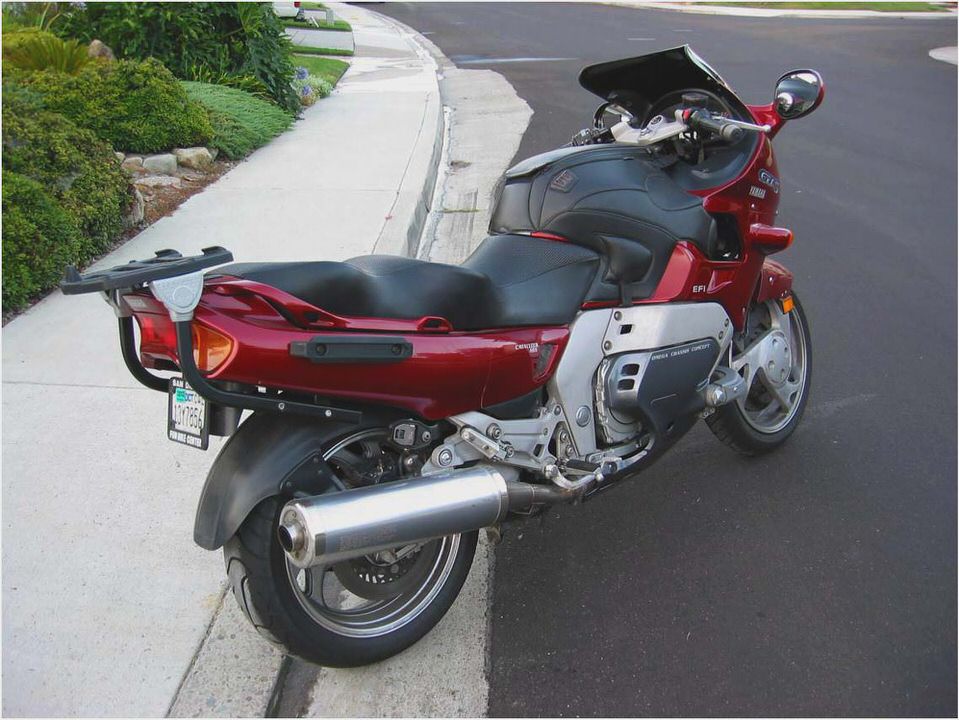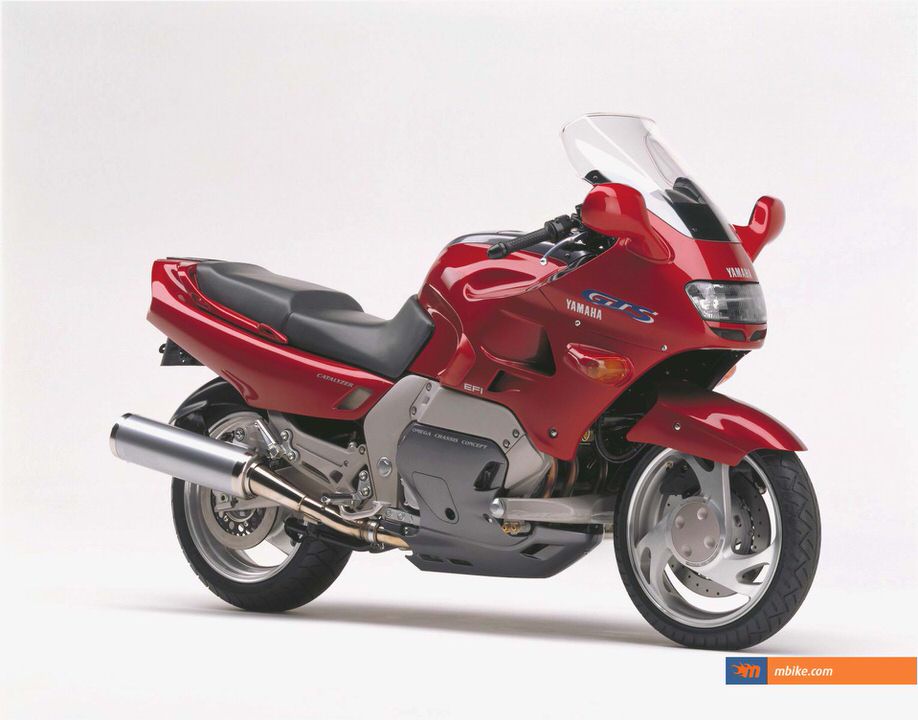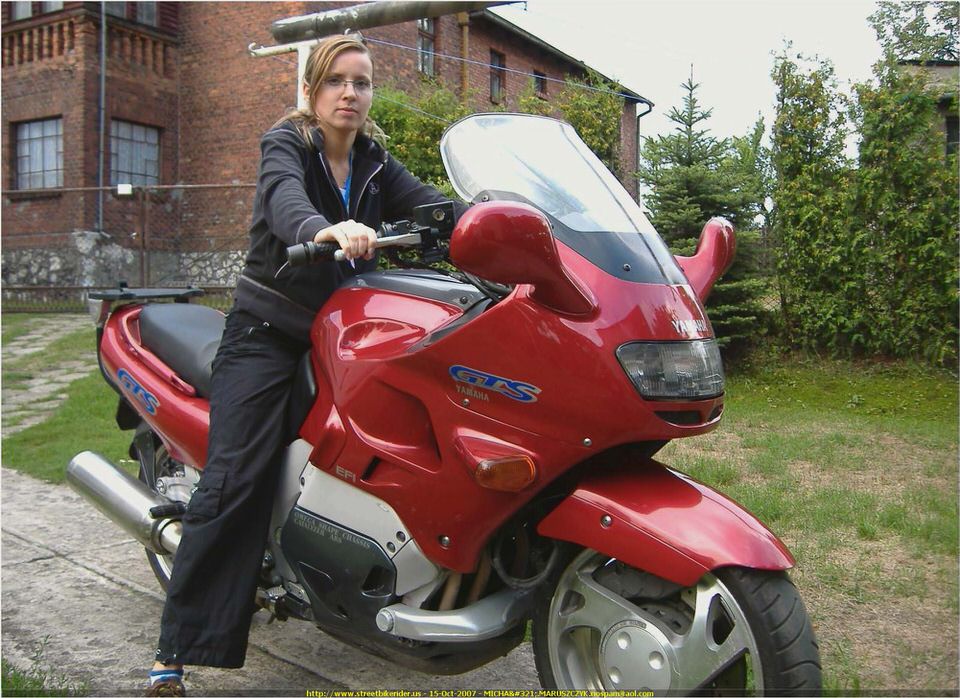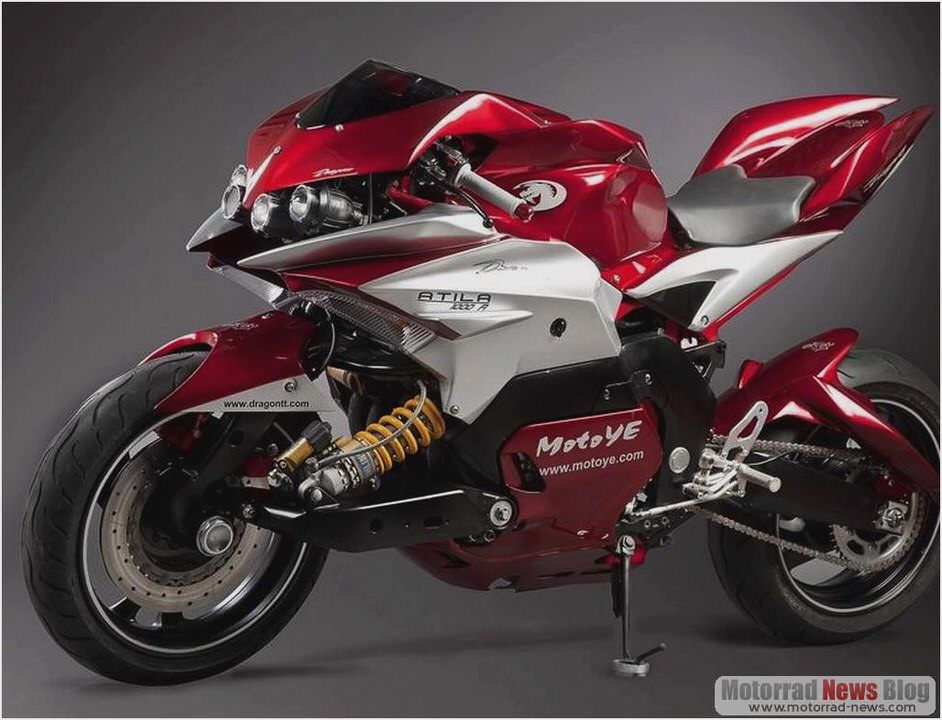 How to buy the carburettor of Yamaha RD 350? how much it will cost?
2009 October Japanese Used Cars
Yamaha Motor Corp.
2013 Yamaha V Star 950 Tourer – New 2013 VStar 950 Tourer at Motorcyclist…
Yamaha RD 500 LC and Suzuki RG500 Gamma – by Darren Rycroft