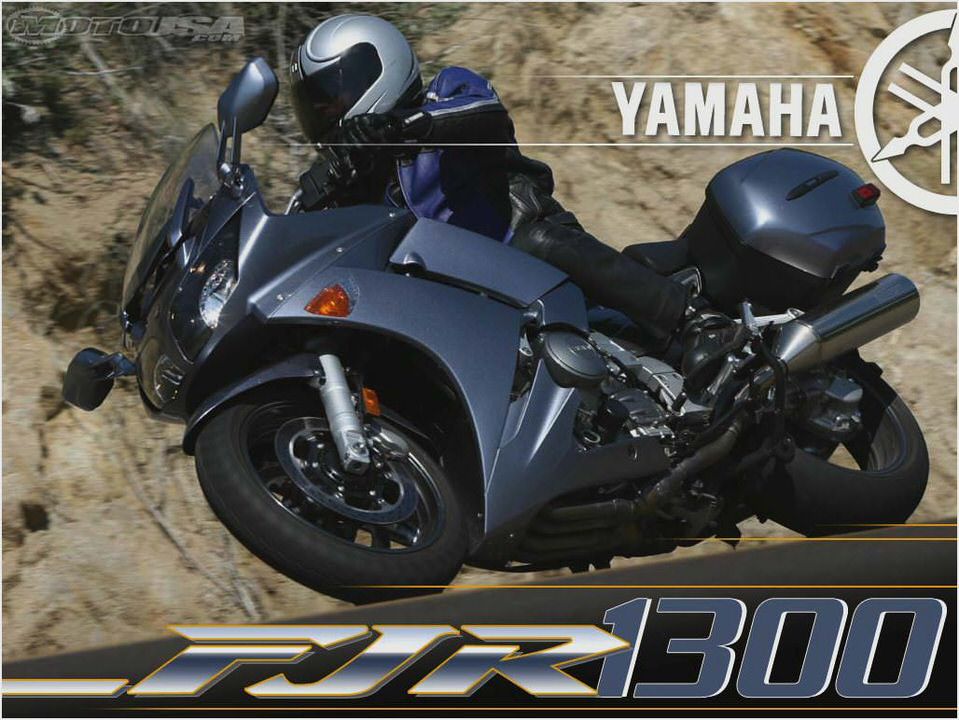 2006 Yamaha FJR1300 First Ride
Yamaha's FJR1300 was already a major player in the sport-touring class, and it gets even better for '06.
If you want to go sport-touring and need to go fast, we judged Yamaha's FJR1300 as the top dog in our 2004 Sport-Touring Shootout. Although the FJR wasn't the most powerful (Kawasaki ZZR1200) or the most luxurious (Honda ST1300), its hunger for speed combined with its far-ranging versatility made it our class favorite.
Still, the Supersport-Tourer, as Yamaha likes to describe it, was not without a few quirks. It shedded gobs of heat in warm weather, its electrically adjustable windscreen had airflow troubles, it was a little buzzy at elevated speeds, and it lacked some of the plethora of amenities available on the Honda.
With the 2006 edition, the FJR1300A, Yamaha has addressed its few drawbacks and given it a fresh styling update. And the optional AE version is fitted with a clever automatic clutch and a remote shifter toggle on its left handlebar.
We recently were given the opportunity to ride both FJRs in the varied environments of San Diego County, from downtown to freeways to undulating backroads. The 2006 edition proved to be even better than the earlier examples in almost every way, though we did manage to spot a couple of minor blemishes.
The '06 FJR displays a few cosmetic changes, like new headlights, twin-stalk mirrors and improved fairing venting. Seen in this picture are its adjustable louvers at the trailing edge of the side fairing in their extended position, further helping to shed heat.
As indicated by the bike's FJR1300A nomenclature, anti-lock brakes are now a standard feature of every 2006 FJR, upping the base price to $13,499. Also new is a Unified Braking System, which is Yammie's way of saying linked brakes. The front brake lever actuates six of eight pistons in the monoblock, differential-bore Nissin calipers, while the brake pedal actuates the rearward two of four pistons in the right front caliper, in addition to the rear brake.
To maintain even pad wear, the brake-pedal-activated front pistons are smaller and bite on smaller pads than the other three pairs.
A pre-ride walk-around reveals other new details, led by an updated headlight assembly (with dual remote aiming adjustments) that is flanked by air intake slots, just part of numerous mods aimed at improving air management throughout the bike. The fairing's side panels are familiar but a bit cleaner, and new twin-stalk mirrors are a sharp addition that are also an improvement in function, as their lenses swivel inside their housings to deliver a variety of views. A trained FJR spotter will observe a new taillight with clear turnsignal lenses, and an even keener eye will notice the same excellent 8-gallon saddlebags are positioned a lane-splittingly precious 2 inches closer together.
In the cockpit, a tidier dual-ring instrument cluster is augmented by an LCD info screen that includes new functions such as a gear-position indicator, ambient air temp, and computer-derived fuel mileage data, both real-time and average. These are seemingly insignificant additions, but they're useful and gratifying tools to have on a bike that likes to be ridden as much as the FJR. A revised storage bin now includes a DC power jack, yet another handy new feature.
The 1298cc powerplant provides plenty of oomph to jump off the line at stoplights. Plus, the motor plays nice enough to meet up with the stringent Euro 3 compliance measures.
The 1300's seat has now been made adjustable for height. It sits the same 31.7 inches above the ground in its low position, but it can be slotted into a roomier 32.5-inch height, pleasing both tall and/or long riders. A new aluminum subframe accommodates the adjustable seat base and a grab handle for heaving the bike onto its centerstand.
Fine-tuning the FJR further to its individual rider are handlebars that are adjustable over an 11mm range via three positions. All FJR passengers will appreciate more expansive legroom, as their pegs are now 0.8-inch lower and a vast 1.6 inches forward.
Riding through city traffic on our way from our posh downtown hotel, the FJR feels more like a fat sportbike with pleasant ergos than a portly luxo-barge. Riders under 5'9 will probably prefer to have the seat in its low position for commuting duties; in its high setting, I couldn't flat-foot at stops with my 32-inch inseam like I could in the lower configuration. The Unified brakes proved to be unobtrusive in operation, even if I'll always prefer to have individual control.
Because just half of one front caliper is actuated by the brake pedal, the low brake pressure demanded during slow-speed maneuvers results in very little front brake application, which prevents unnecessary nose-diving at parking-lot speeds, which was the kind of behavior that gave early iterations of linked brakes a bad rap.
With 1298cc of steam on tap, there's no shortage of low-end grunt to whisk you away from stops, despite final-drive gearing that is now 2.7% taller. The burly Yamaha's engine is claimed to make the same power as before (which we measured at 122.5 hp @ 7000 rpm and 87.8 lb-ft at 5800 revs), though it's now been made Euro 3 compliant with four three-way cats and a heated oxygen sensor.
The FJR sports a competent suspension system, with a fork that bests some of its class competition by allowing adjustment for preload as well as compression and rebound damping.
Some construction on the freeway out of town was a good test of the FJR's revised suspension. Spring rates are up front and rear, but suppleness is maintained via an additional fork bushing that is said to provide less stiction and by a 1.2-inch longer wheelbase thanks to a lengthened swingarm. Its suspension settings are appropriate for sport-touring duty, proving to be quite elastic on the highway and decently controlled in the twisty bits.
Unlike some other S-Ts, the FJR's fork is adjustable for preload and compression and rebound damping, so it can be tuned in to a rider's preference. Its shock is adjustable only for rebound damping and two-position preload.
As traffic began to thin, I was better able to tune in to the FJR. Its ergonomic triangle is one of the most neutral in motorcycledom, finding that satisfying but nebulous just right feeling that Goldilocks digs. Its taller gearing brings down revs from 4000 to 3500 rpm at a 70-mph cruise.
Vibration only intrudes once past 4500 revs, well above the speed limits. And if you ride the Autobahn, you'll be happy to know the FJR cruises comfortably at 110 mph and can spin its speedo to 145.
Yamaha has refined the FJR's electrically adjustable windscreen over the years, and they've got it right this time around. In its upper position, the windscreen now goes 1 inch taller and 2 inches closer to the rider. Ducting below the windscreen and behind the gauges reduce negative air pressure to prevent the reverse airflow that pushed a rider forward when the old screen was in its highest position.
Nearly everyone should be able to find a sweet spot in the windshield's range to ride without buffeting.
For those interested, the FJR is more than capable of cruising along at triple-digit speeds. We chose a standard-transmission model to show you the quartet of catalytic converters, demonstrating our responsibility to the environment if not traffic laws.
As we rode inland, the FJR's ambient air thermometer began to rise into the high 80s, a temperature that would on the old bike ignite a slow-roasting wave of heat to waft over a rider. Yamaha's engineers obviously spent a bunch of time trying to solve this shortcoming, as we're happy to report there's no need for asbestos Fruit of the Looms with the 2006 edition.
A whole host of changes to the management of airflow through the bike have been made to better disperse hot air from the radiator and engine and away from the rider. A newly curved radiator now doubles the number of fans to two, helping push hot air slightly outward instead of being trapped in the fairing or emitting on the rider. A heat shield has been added on top of the engine, with a larger air channel below the fuel tank that aids in removing warm air.
Cooling air also enters under the windscreen and via intakes on either side of the headlights and through a vent underneath the gauges. In addition, fairing louvers in the knee area can be angled outward for augmented airflow, although it was difficult to notice the difference.
One of the key advantages of the FJR over the ST1300 has been its greater sporting potential. The Yamaha hasn't lost that lead, though the margin has been made incrementally smaller with this latest edition. Its steering geometry (26.0-degree rake and 109mm of trail) is unchanged, but its extended wheelbase (to 60.8 inches) somewhat mutes its agility.
Also, its claimed weight jumps 29 lbs, which should see it scale in around 646 lbs, now just 32 lbs less than Honda's ST.
The FJR's steering characteristics are pleasantly neutral, with its wide and upright 'bars providing good leverage for leaning it over quickly. Most of the journalists in our riding group didn't have much difficulty dragging the FJR's pegs when cornering, but we're not typical of the bike's normal users; Yamaha says cornering clearance wasn't an issue for FJR owners when they were surveyed. Heavy riders or those with passengers will want the shock's preload lever set to its higher setting, especially when aggressively tackling corners.
The FJR's sporting potential is still its greatest asset, demonstrated by Duke here as he sparks its footpeg feelers through a corner.
Two slight handling niggles surfaced. The FJR's engine response can be abrupt when reapplying throttle, which is a step backward from the smooth reaction from the previous (non-Euro-3-compliant) model. The condition isn't as bad as on the new FZ1. but it's unwanted nonetheless. It saps confidence at a corner's apex, and it's made more frustrating by a stiff throttle spring.
Also, I noticed that forceful steering inputs during a particularly hairball stretch on an empty road induced a bit of chassis flex, perhaps due to the longer swingarm. Still, the FJR is actually a very capable handler in most anyone's real-world situations.
After a long day in the saddle, the revamped FJR proved to be an upgrade in most every way. It's still one of the fastest ways to sprint across the country, and now it's been endowed with greater comfort, conveniences and adjustability that improve the whole experience.
What's not to like? Well, my right wrist was sore at the end of our day, perhaps due to the heavy throttle spring. The FJR also has stiff hand grips that we complained about in our 2004 test. Finally, the bike could be better with a few other useful amenities.
Self-canceling turnsignals are now expected in this price class, and cruise control would be a nice addition. Thermostatically adjustable heated grips are a $300 dealer-installed option.
A slight gripe we had on the FJR was an abrupt engine response when reapplying the throttle, which sapped confidence in the apex, where confidence is most handy.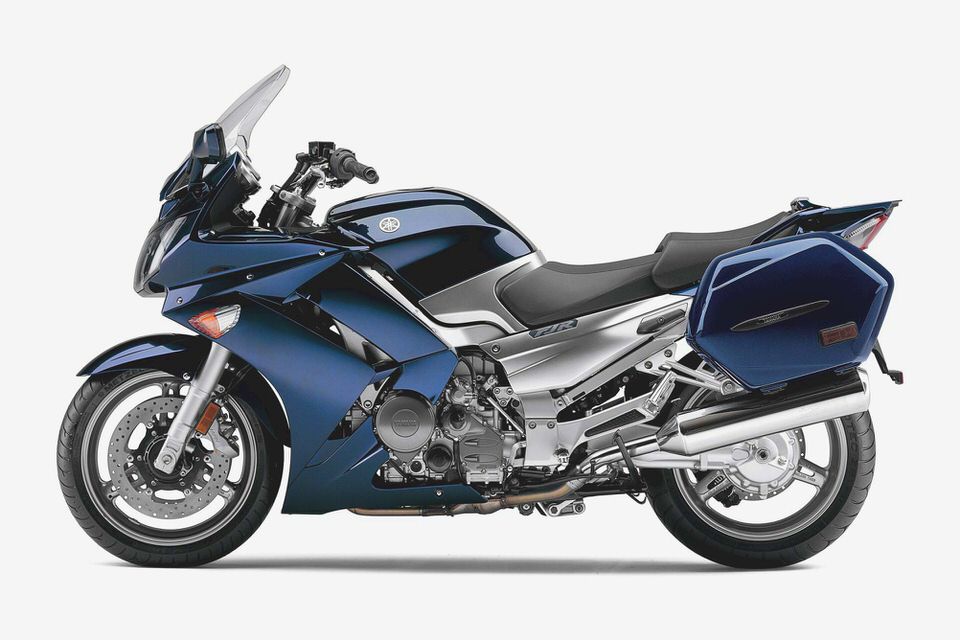 At an MSRP of $13,499, the improved FJR lists for an extra $300 over last year's ABS-equipped bike, which is quite reasonable considering all its upgrades, but it's a whopping $1900 more than the non-ABS model retailed for in 2004. However, the new FJR easily undercuts the 2006 ABS-equipped ST1300's $15,099 MSRP, and it's still the Supersport-Tourer to beat. BMW's new K1200GT has the potential to shuffle the deck.
But Wait, There's More!
If you see a Cerulean Silver 2006 FJR, you're looking at a very special motorcycle, the FJR1300AE. Fitted with the same upgrades as the standard Cobalt Blue FJR-A, the AE also includes an intriguing automatic clutch and remote shifting system. Called YCC-S (Yamaha Chip Controlled Shifting), the arrangement banishes the clutch lever to the scrap heap.
Yamaha is careful not to describe YCC-S as an automatic transmission. Rather, it's the same manual transmission but its clutch is controlled electronically according to various sensor inputs, just like your left hand. The remote shifter is a separate system that works in conjunction with the auto-clutch via a sophisticated ECU. Shifts can be made in two ways: The usual manner with the foot shift lever or via a push/pull toggle on the left handlebar, both actuating an electric shifter.
One other distinction is the shift pattern that places neutral down below first gear.
We enjoyed the FJR's added comfort and convenience amenities, but the bike could be even better with the addition of softer hand grips, a lighter throttle spring, and self-canceling turnsignals.
Pulling away from a stop is a bit unnerving at first, as a rider is unsure how much throttle needs to be applied before the auto clutch decides to begin its engagement. Get too hasty and the FJR AE lurches away like an uncertain MSF student. However, a patient hand can direct an easy getaway.
The system is most intrusive during low-speed maneuvers when a carefully controlled shot of power is needed to balance the bike. There is a tiny but worrying moment before the clutch delivers what you ask. For non-experts and those who are familiar with a CVT's centrifugal clutch application, YCC-S can be a useful application. It also simplifies the duties for a commuter in heavy stop-and-go traffic.
However, there is simply no way that any auto-clutch gizmo can be as quickly reactive as an expert rider's clutch hand.
The shifting aspect of YCC-S is similarly a mixed bag. We like how it is a fully manual transmission, so the bike changes gears only when the rider commands one. The trick aspect is the electric shifter that is triggered either by the foot shifter or by a hand-actuated toggle on the left handlebar (that must be switched on to operate).
Those of you imagining racebike-quick gear changes will be disappointed. The shift itself happens quickly, but the time it takes for the clutch to disengage and reapply after the shift makes it a slower process than shifting a conventional transmission. Because of this, the standard FJR is the preferred mount for chasing down your R1 buddies down a twisty road.
The AE's fancy auto-clutch and remote shifting system would be a solid match for what Duke refers to as those who take a more leisurely attitude toward riding.
Instead, YCC-S is best suited for those who take a more leisurely attitude toward riding. Let the motor's vast spread of torque whisk you along at moderate revs, then revel in the unique delight of using only your left index finger (assuming you have one; mine was eaten during a CBR600 highside in a race) to smoothly upshift. Downshifts are also smooth, especially at rational street revs.
That said, high-rev downshifts are also better controlled than I'd imagined the system could accomplish.
The FJR1300AE's price tag is a significant $1800 increase over the FJR-A, although the package also includes heated grips, which is a $300 dealer-installed option on the base model. The system is speed sensitive, so the heating elements throw less heat when riding slowly. The thermostat is a dial located near the storage bin/accessory box.
Whether the benefits of YCC-S are worth the extra money is a tough call. For me, I'd save the money and get the standard transmission. Early-adopters and less-involved riders will appreciate the trick new system that is bound to only get better over time.
Perhaps one day we'll see a YZF-R1 with the FJR's toggle shifter but without the auto-clutch.
Yamaha says the AE was made to expand the appeal by offering more relaxed function, and its mission is mostly accomplished. The company claims that nearly 30% of its orders during its Priority Delivery program were for the AE, although Yamaha has made an extra production run of the standard model to fulfill demand.
In 2005, an upsurge in FJR sales resulted in the bike achieving a solid 28% market share in the category. With the considerable upgrades to the 2006 model and the special AE version, we expect that number to rise.
Let us know what you think about this Bike Test in the MCUSA Forum. Click Here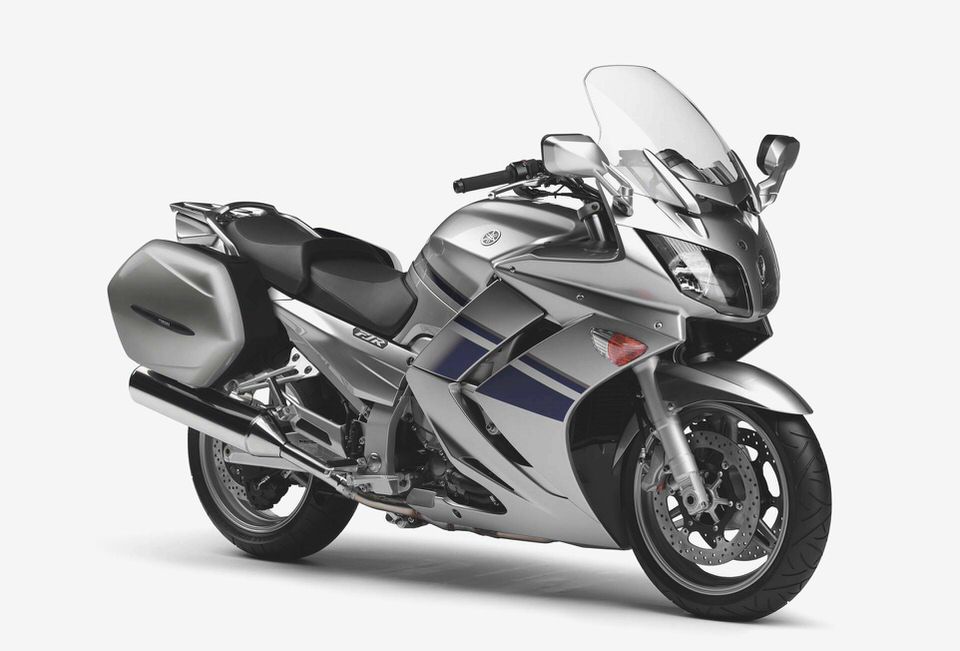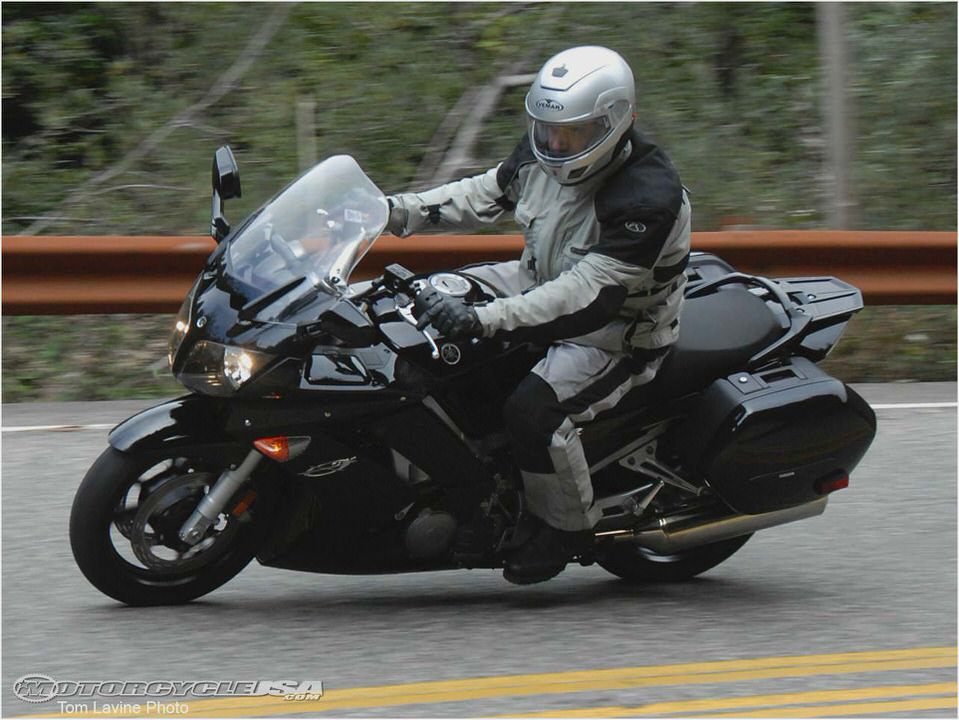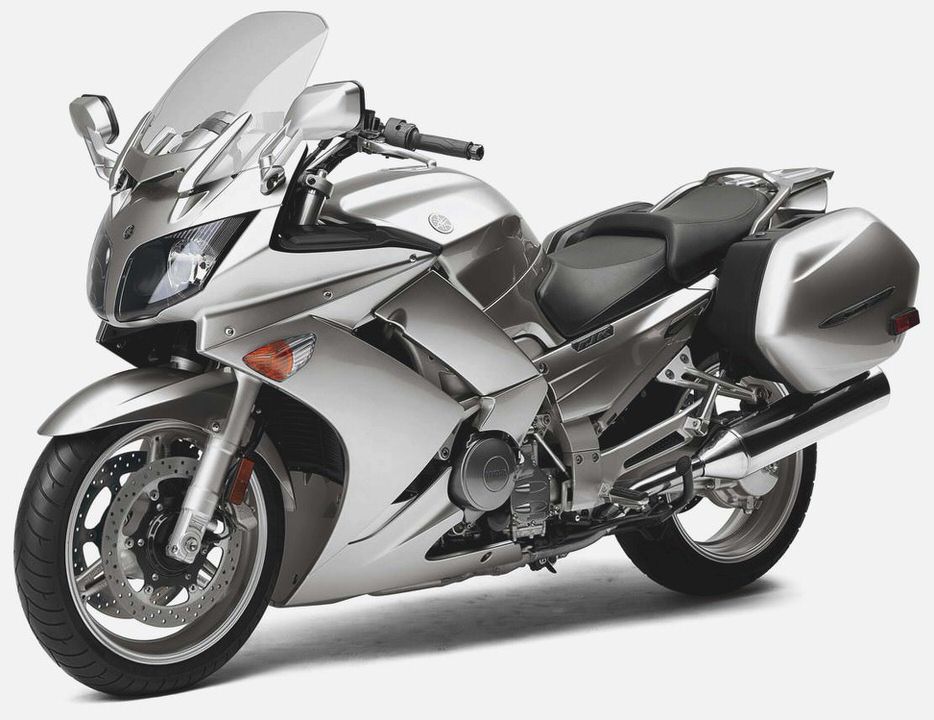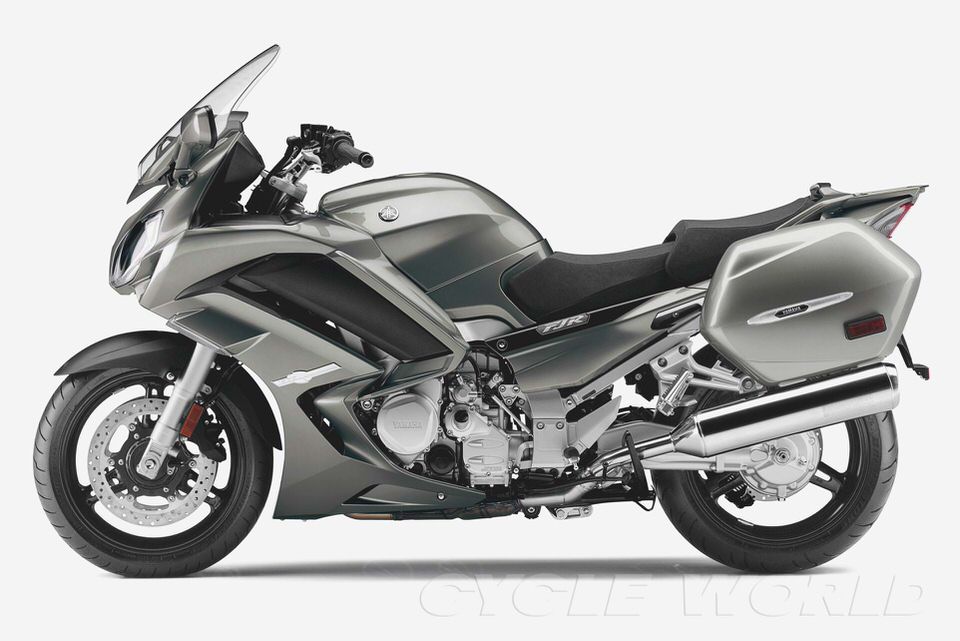 Yamaha Reveals 4-Stroke Zuma 50F Scooter – Motorcycle USA
Yamaha TZ – Classic Motobikes – Bike Reviews
2009 Yamaha T-Max 500 Review –
Yamaha WR450F 2012: The gentle giant
2012 Yamaha Raptor 125 Sport ATV Preview