2008 Big Bear Choppers G.T.X. | Motorcycle Review
With phrases such as impending recession and credit crisis in heavy rotation these days, you would be forgiven for expecting 2008 to be a year of conservative offerings in the luxury-touring market. Overall, the motorcycle industry saw sales flatten in 2007, after years of steady growth. Upon seeing the audaciously sculpted expanse of Big Bear Choppers' new G.T.X.
ProStreet bagger for the first time, you may wonder if Kevin Alsop, the company's Australian-born founder, has allowed his Wall Street Journal subscription to lapse.
Despite generally morbid economic news, there appears to be a renaissance afoot in the bagger business, particularly in the luxe-touring class, where innovative, custom-influenced styling is making revolutionary strides.
In 2008, the cutting edge has arrived in the form of a wedge—specifically, BBC's Grand Touring X-Wedge. The new G.T.X. is an impossibly stretched ProStreet/touring hybrid that draws incredulous scrutiny whether roaring down the highway or paused at a stoplight. Spanning 111 inches and weighing in at 850 lbs, the G.T.X. is a remarkable beast with aqueous sculpted bodywork framing its immense proportions.
Designated by BBC as a weekend getaway vehicle, the G.T.X. features an innovative configuration that centralizes weight by stretching the frame 12 inches behind the transmission, putting the passenger in front of, rather than over, the rear wheel. The design improves two-up handling by shifting weight forward and lowering the motorcycle's center of gravity.
The elongated frame also enables placement of the downswept fiberglass storage compartments, which are an integral part of the G.T.X.'s design. The sweeping, high-volume bags are a graceful continuum of the bodywork's three-dimensional lines.
By kicking the rear tire back, BBC also created room for a two-gallon auxiliary fuel tank mounted under the seat, boosting fuel capacity to 5.1 gallons. The cavity also houses a large capacity BBC oil tank and dual shocks from Progressive Suspension, all concealed from view.
The heart of the beast is a BBC SS 100 SMOOTH EFI Evo-style powerplant. The motor is designed to deliver a polished, powerful ride, while reducing fatigue on the rider as well the motorcycle. For those looking for a more potent motivator, BBC offers the all-new SS 114 cu in X-Wedge EFI mill as an option.
Adhering to 2010 EPA standards, the 56-degree V-Twin provides more power, while maintaining glossy, low-vibration performance.
Power is transferred to the rear wheel via the venerable Detroit-made Baker right-side drive, six-speed transmission, a BBC wet chain primary and a final chain drive, which BBC describes as bombproof.
Climbing aboard the G.T.X. and lifting it off the side stand reveals it to be surprisingly well balanced and manageable. The 25.5-inch seat height is comfortable and centers you within the bike, feet forward and arms slightly dropped to reach the two-piece handlebars. The chunky grips may require time for acclimation.
The Baker gearbox drops into first with a feathery click; riders accustomed to the Harley ka-chunk will find themselves glancing at the steering head mounted speedo for visual confirmation that they are ready for take off. Underway, the G.T.X.'s 85-inch wheelbase makes for a predictably stable ride, though there is a learning curve, where curves are concerned.

Initially, when leaning the Goliath over, you feel as though someone is tugging on your belt loops. The wheelbase and mammoth rear tire present a unique resistance. Imagine surfing on horseback and you'll get the idea. After a few miles, you become accustomed to the bike's outsized dimensions and your riding style naturally adjusts.
With a combined neck and triple tree rake of 46-degrees, BBC seems to have found an optimal front-end configuration. The ProStreet stance makes for responsive steering. At highway speeds, the bike feels solidly rooted to the road. ( Click image to enlarge )
In just a decade, Big Bear Choppers has evolved from a tiny one-man repair shop in a small San Bernardino Mountains resort town, into a full-scale production facility with an international network of dealers. That same tenacious ambition has manifested itself in a revolutionary new touring design that looks to reconstruct the luxury-bagger segment from the pavement up.
Big Bear Chopper GTX
SPECS
ENGINE BBC-SS 100 SMOOTH EFI Evolution; BBC-SS 114 SMOOTH EFI X-Wedge
TRANSMISSION Baker Right Side 6-Speed Overdrive
WEIGHT 850 lbs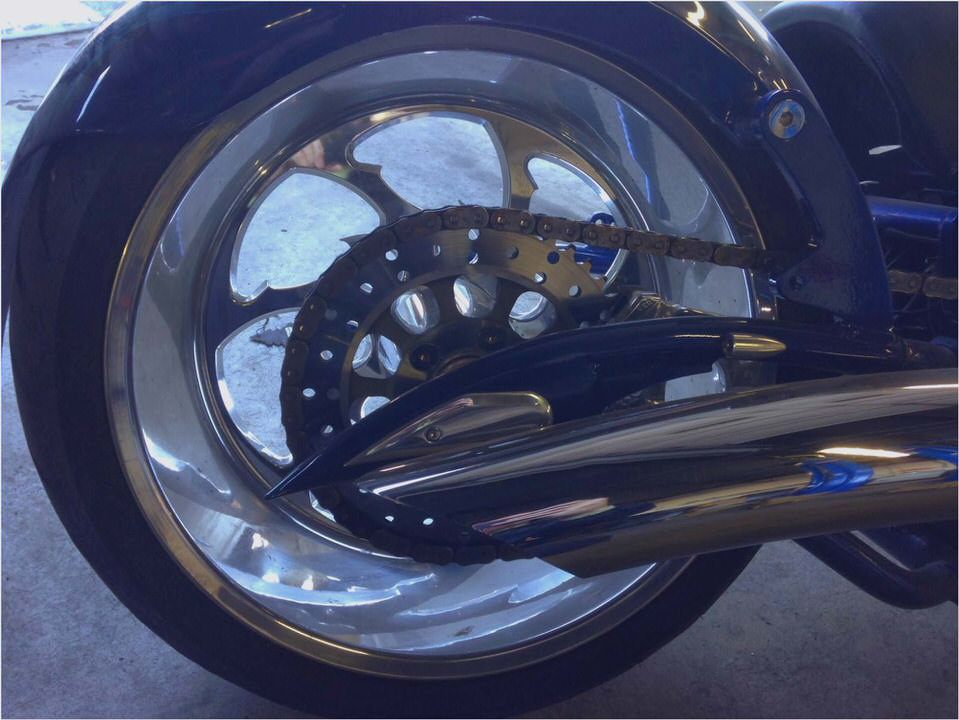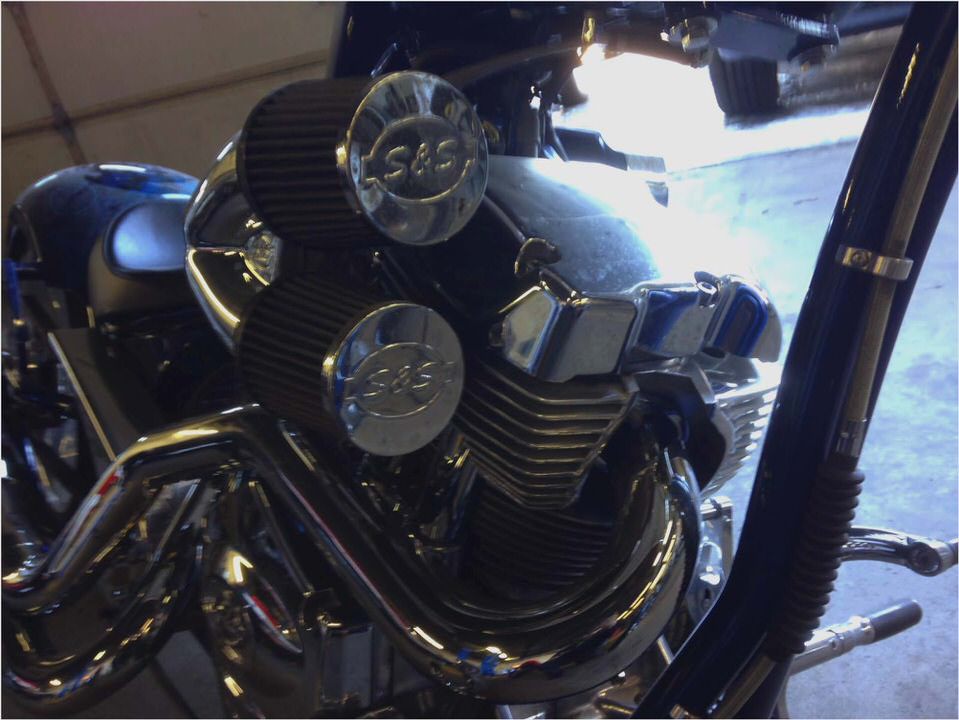 Motorcycle Industry. The Good The Bad And The Ugly. at Cyril Huze Post…
Lot Special – Regional Internet Auto / Car Deals Directory
One Big Bad Rigid
BIKERNET THURSDAY NEWS FOR JUNE 23RD
Motorcycles Keywords – im-news