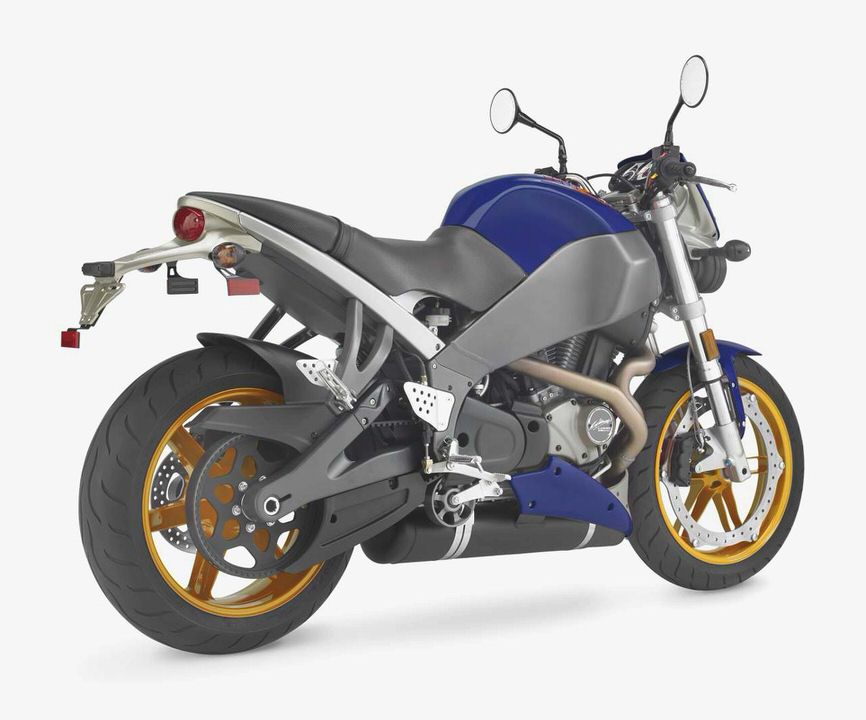 Specifications:
Introduction
Also recalled as the Lightning Long, this Buell heads away from its stunt-performing brothers and prepares itself for the long haul. It keeps the Buell Thunderstorm 1203 V-Twin engine only that now it uses the 103 HP for covering as much ground possible in a single day of riding.
History
First launched in 2006, this Buell isn't different almost at all from the bike you can buy today, but you know what they say: "It's the little things that make it special".
The XB12Ss was introduced as a naked bike powered by today's very same V2 engine developing the exact same power and torque (103 HP and 113 Nm). 2006 model year was also available with carburetor. Colors were red/gray.
For 2007, the engine was fitted with 49mm down draft DDFI || fuel injection. You could have it painted any color you wanted as long as it was midnight black with designer black wheels (it seems that some things never change).
But for 2008, apart from the Midnight Black, also available and brand are the Cherry Bomb Translucid and Valencia Orange Translucid.
Competition
The subject of this review is also more suitable for the fight with the Ducati S2R 1000 as both are built for gathering miles and miles on the twisty mountains or country roads.
They are both naked bikes powered by V-twin engines which are claimed to produce 103 HP (Buell) and 95 HP (Ducati) so Buell's in for some fierce competition.
The versatile and aggressive behavior comes standard in both cases so it is more of a styling thing and soft spots. Although street fighters, these two will never be confused as the styling differences are radical. The Ducati is features a sleek and sexy Italian look which could conquer anyone's heart in a split second, but the Lightning is more of a "something you don't see every day" thing.
Let's see what it's all about.
Exterior
When Buell started producing motorcycles 25 years ago, every manufacturer had pretty much approached and defined its characteristic style. So what could the American builder do in order to have its share of the market well defined? Play tricks with on bike's design.
Massive motorbikes ended up, but the impressive looking Lightning XB12Ss clearly stands out as being among the most appealing built by Buell.
Its street fighter appearance is given by the two small headlights, but what makes it stand out is the wide frame which also has the purpose of holding the gasoline. This unit was built around the big V-Twin which can be spotted and easily identified thanks to the characteristic exhaust pipes.
The two-passenger seat remains short and yet roomy. It is pretty hard to spot the different elements that usually characterize a modern day bike, but who said that we're dealing with such thing. Its design is also futuristic and smooth, showing that this manufacturer is here to stay.
It looks simple, but step by step you will uncover that the belt drive final drive system is not only efficient, but also unique; the "under-the-motor" exhaust is well camouflaged and the attention to details will definitely charm you.
Test Drive
Riding a Buell motorcycle is a truly unique experience which can only be out passed by an even longer, harder and tougher ride. This is the case with the Long version of the Buell Lightning, a motorcycle on which I swing a leg over and got down with a big smile in my helmet.
The bike is simply outstanding performing and accommodating. I would like to start with this last feature because comfort is supposed to reach highest levels on a bike that is build to go miles and miles with the rider and passenger on its back, both intending to have a life after getting off of it too.
I felt like I could ride on it forever as the seat is comfy, and the handlebars at quick reach. Footpegs are carefully positioned in order to contribute at offering this stress-eliminating riding position.
Now that I felt properly accommodated (and for a little more than a hundred miles, my passenger too), I could give the bike a chance to prove its already good point through the engine performance and the other features that contribute at an impressive ride that would put a good mark on a biker's riding days.
Of course, the massive and lively Thunderstorm 1203 V-Twin engine was the point on which I focused during my test and although I am familiar with the engine, it manages to amaze me every time. Lots of torquey low end, powerful mid-range and a healthy top end is what characterize the V-Twin and virtually the whole bike.
But the frame isn't there just to hold the gas, it completes with the destination for which it was built in the first place and that is offering great stability and confidence through high speed corners. The 54 inch wheelbase has also much to do with that and the bike becomes even more suitable for the twisty roads.
The five-speed gearbox is all that the engine needs in order to prove its point. Shifting is smooth and precise, while the clutch is firm enough to let you know when to hardly twist the throttle and remain safely on the bike.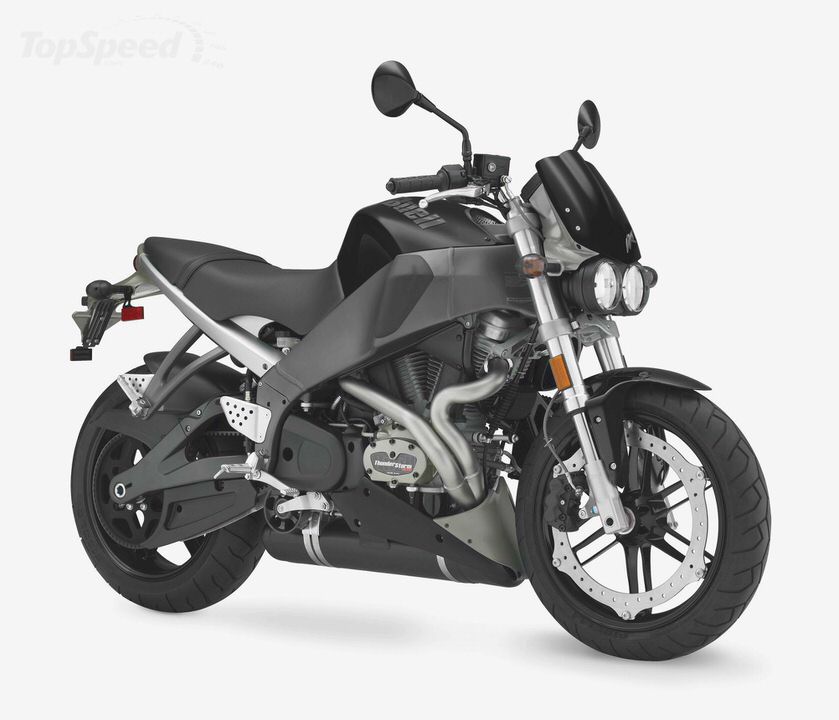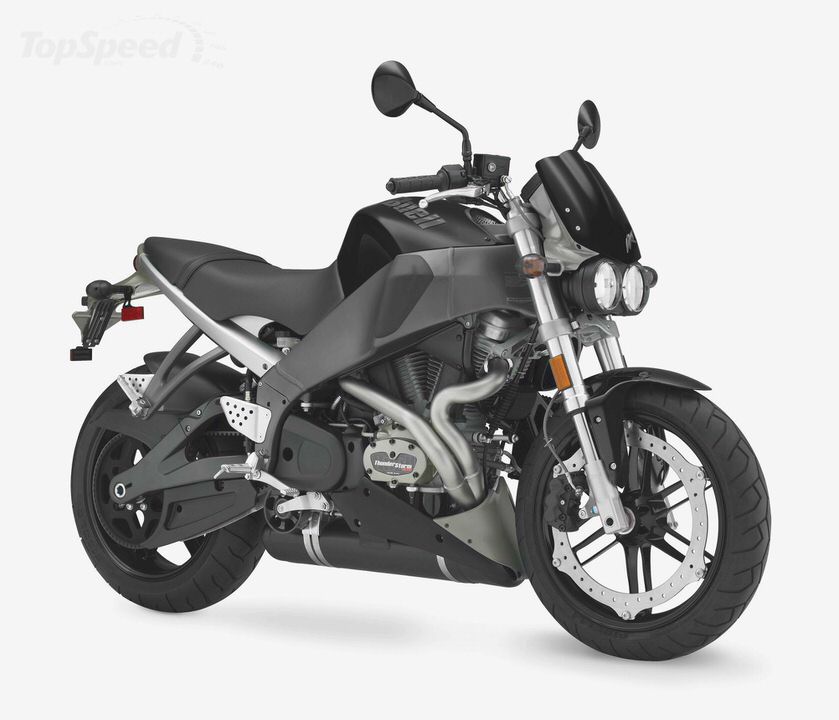 What I also found impressive was how the bike steered thanks to its 23.5 degrees rake and the stability which characterizes every Buell motorcycle.
The Lightning is not only stable when leaned over, but while braking too. And it would brake, believe me! Thanks to its ZTL-type front brake which implies six-piston calipers applied on a 375mm disc brake, it will brake damn strong so you'll better be holding on. If you feel like testing the brakes, I suggest choosing a straight portion of road on which no other vehicle would be found and hit both brakes easy at first and progressively pull the lever as you gain confidence.
You'll reach 0 mph in an instant so you won't even have time to think. The suspensions will also perform excellent and keep the bike well under control so we're dealing with a true confidence provider.
Price
It will require $10,495 in order to find its place in your garage, but it will soon end up being your most attractive piece of machinery. The street fighter you've always dreamed about is here to make a good impression.
Conclusion
Being part of a successful line of motorcycles and standing as an improved version, the Buell Lightning XB12Ss manages to stand out and be chosen from a bunch of many. It so begins a beautiful friendship between Buell and the customers in North America and not only.
SPECIFICATIONS
Engine and Transmission
Engine: Air/oil/fan-cooled, 4-stroke, 45 degree V-Twin
Valve Train: OHV, two valves per cylinder, self-adjusting
Bore x Stroke: 3.50 in. x 3.81 in. (88.90 mm x 96.82mm)
Torque: 84 ft. lbs. @ 6000 rpm (113.90 NM @ 6000 rpm)
Horsepower: 103 hp @ 6800 rpm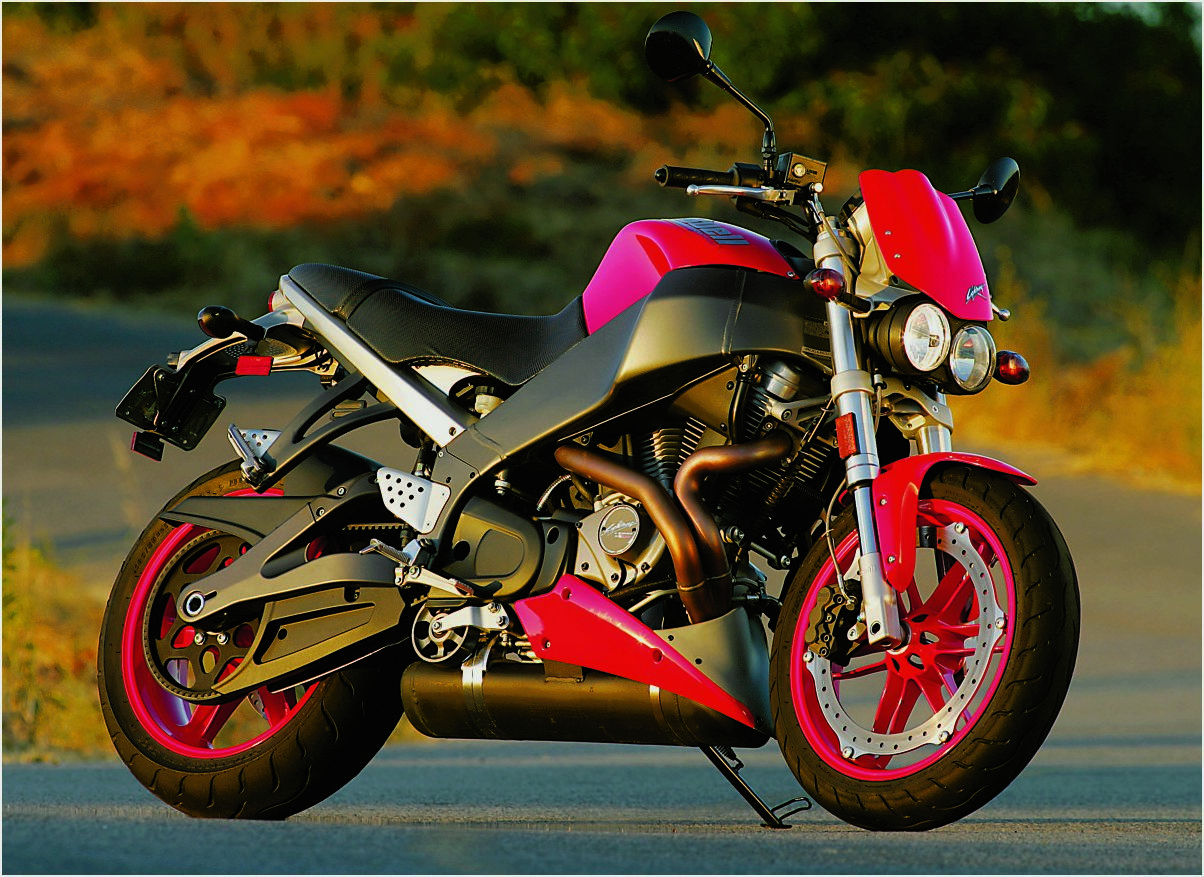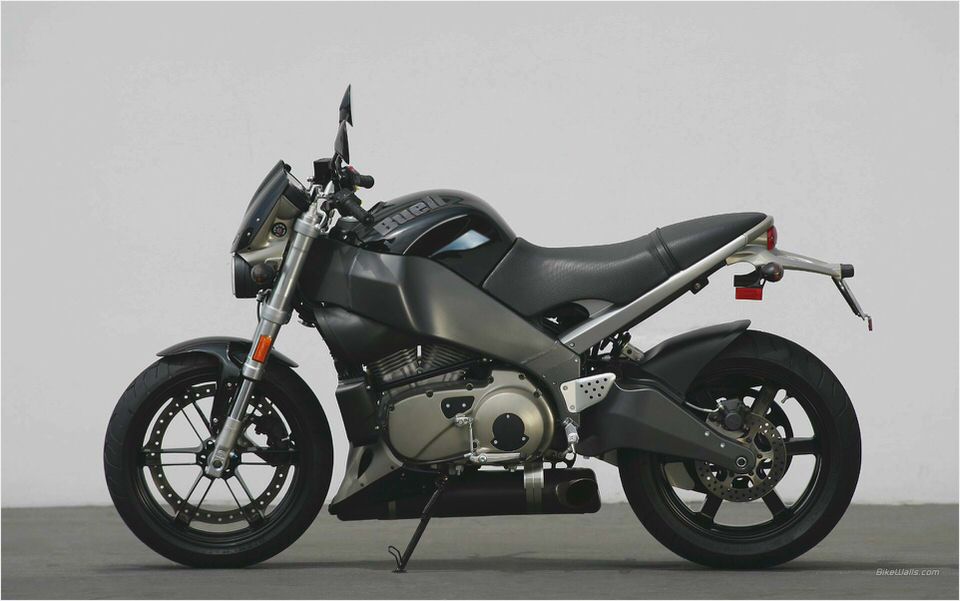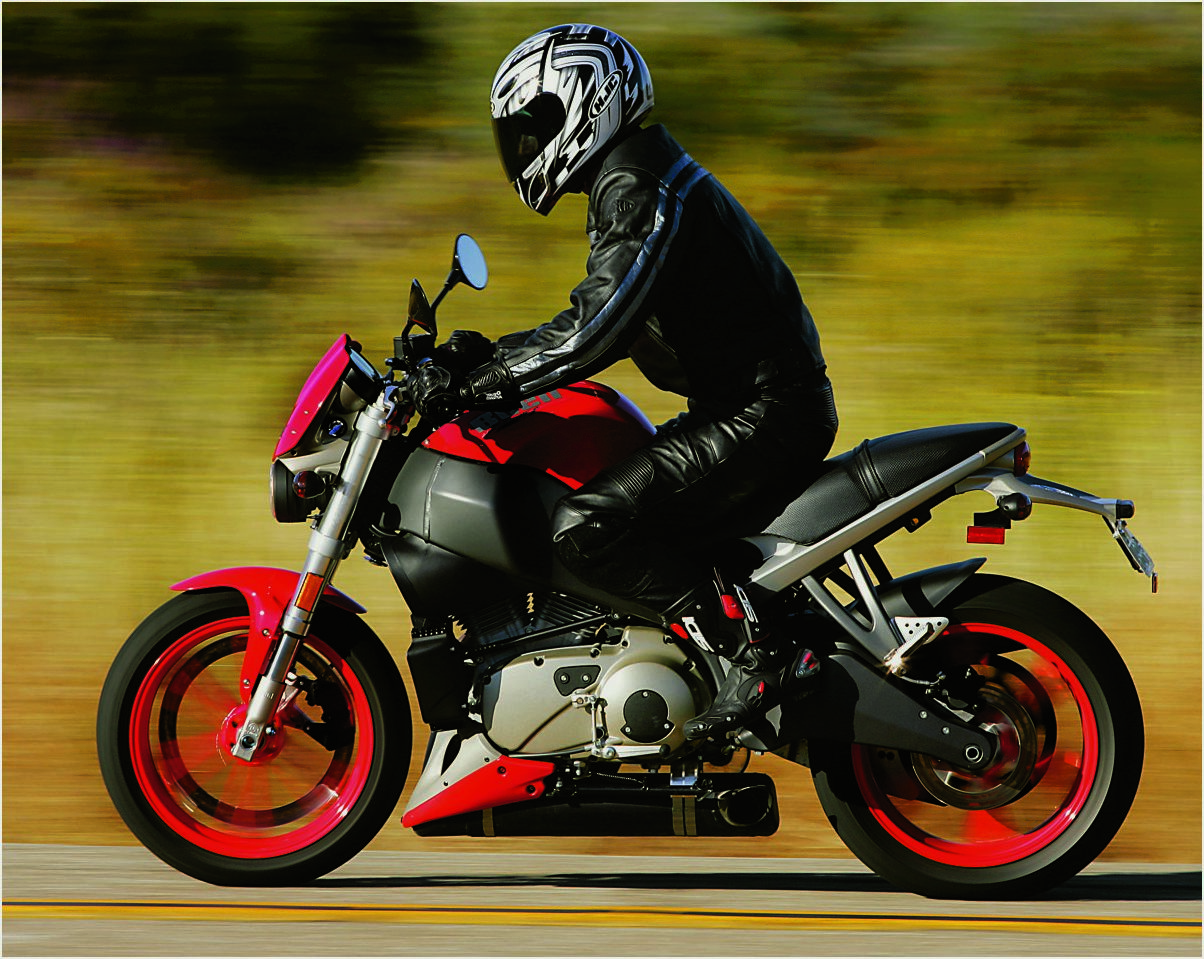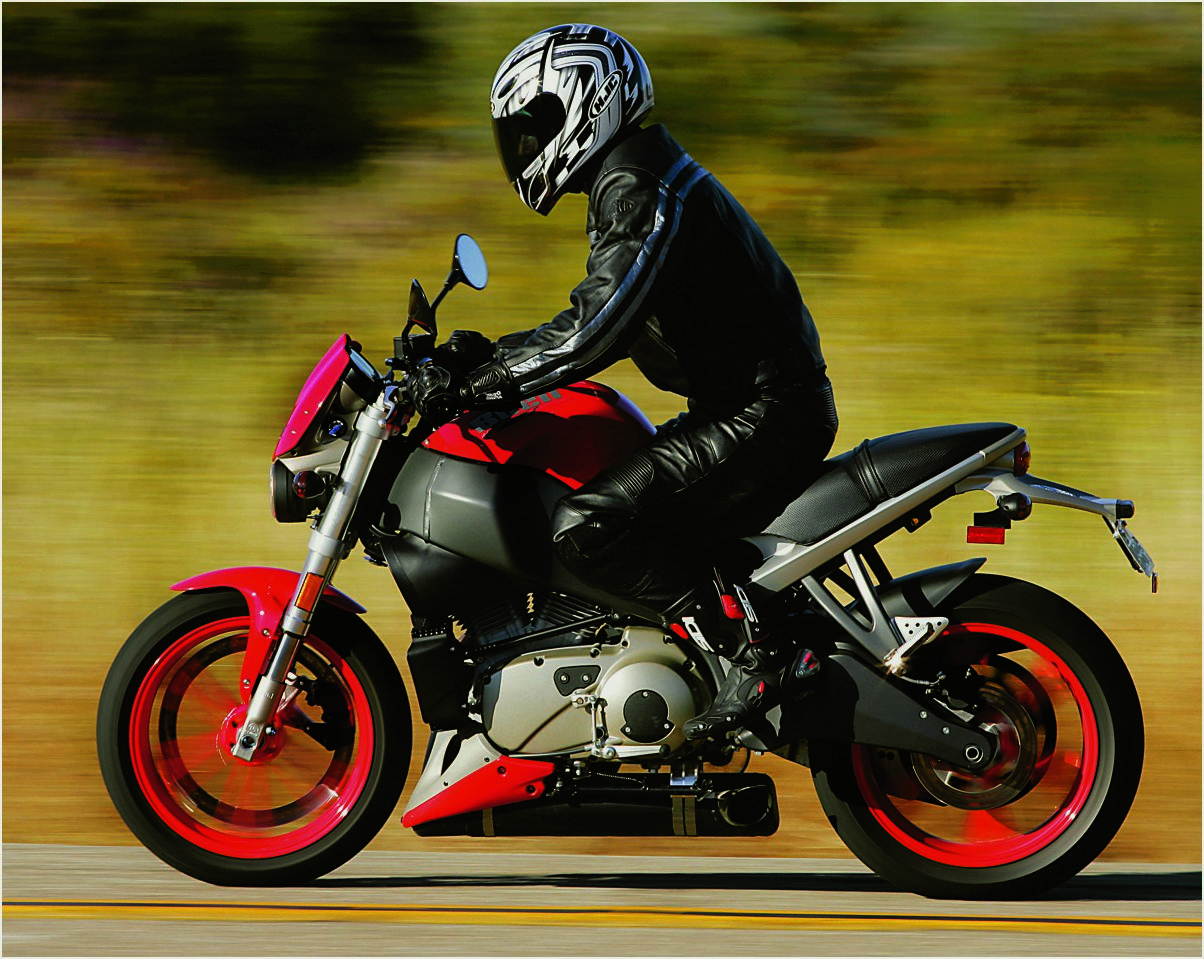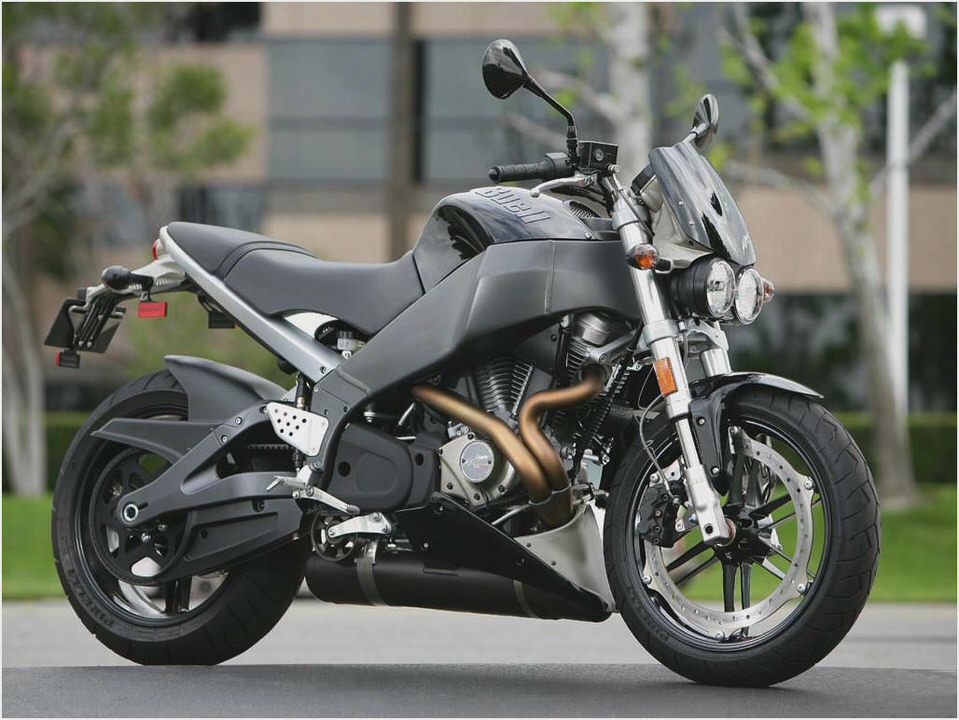 1,000 Miles in 24 hours on the 2006 Buell XB12X Ulysses Rider
2004 Buell XB12R Firebolt – Motorcycle USA
Buell X1 – Buell
2008 Buell 1125R – Motorcyclist Magazine
Buell 1125R Daytona Sportbike Racer: MD Ride Report …