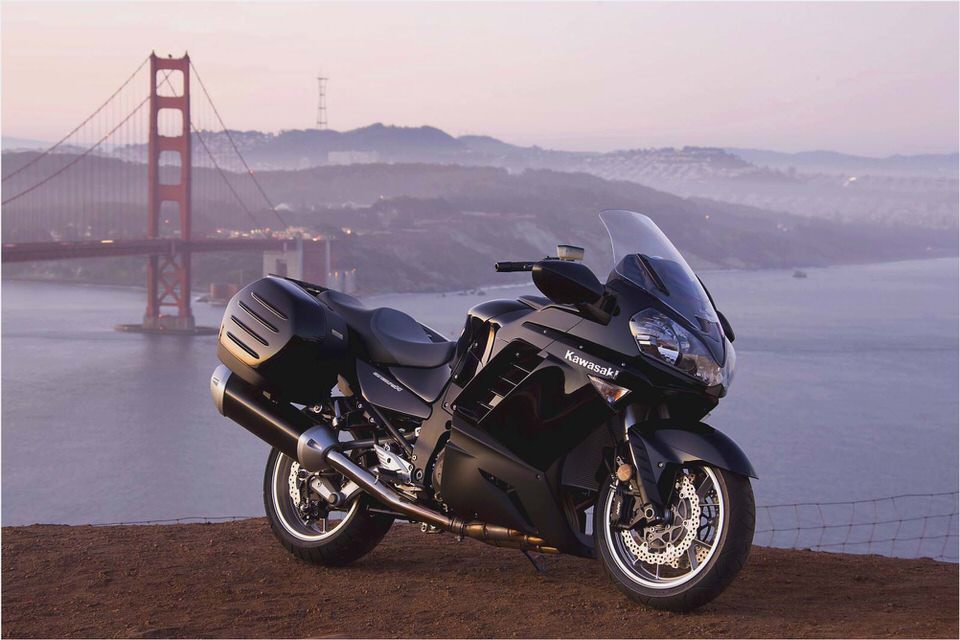 Transforming Kawasaki's Tire-Smoking ZX-14 into an Impressive Sport Tourer
Kawasaki's Concours sport tourer has inspired a dedicated following during its 21 years of existence, offering a compelling alternative to bikes like Yamaha's FJR 1300, Honda's ST1300, and BMW's K1200GT.
For 2008, Kawasaki seriously ups the ante with their all-new Concours 14, which incorporates numerous components from the ZX-14 in conjunction with lots of new technology. The result is a bike that offers the lowest price in its segment with the highest horsepower; not a bad combo!
Is the Concours 14 simply a muscle bike with bags or the kind of bike you'd actually want to ride long distances? Read on to find out.
Thoroughbred DNA: The ZX-14 Connection
The Concours 14 is based on Kawasaki's barnstorming supersport, the Hayabusa-beating ZX-14. Lest you assume the Concours is some undomesticated beast, however, check out its long list of refinements.
The Concours 14 is built for stability right down to its chassis. The original ZX-14 monocoque aluminum frame has been reinforced, thickened, and extended in order to cope with the rigors of saddlebags and spirited two-up riding, and has 20% more torsional rigidity than the ZX-14's.
The swingarm has been extended and the rear axle moved 30mm back, while the front axle has also been moved 30mm forward, resulting in an overall wheelbase extension of 60mm– further improving stability and making the bike harder to wheelie. In place of chain drive is a Tetra-Lever shaft drive. which reduces squat, lift, and driveline lash.
Though less slack traditionally makes a shaft drive system harder to shift smoothly, the Concours's slipper clutch counteracts that effect while reducing wheel hop during abrupt downshifts. Incidentally, the Concours is the only bike in its class with that race-developed feature.
The Concours's 1,352cc inline-4 is smoothed out with a secondary balancer, and innovative variable valve timing optimizes power delivery by sensing rpm and throttle position. New injectors offer more orifices, but a smaller throttle bore (40mm vs 44mm) enhances low and mid-range throttle response (as opposed to the ZX-14's emphasis on all-out power.) A single exhaust replaces the ZX-14's dual system, and dual cooling fans replace the ZX's sole fan.
KIPASS Technology Means No More Key Fumbling
KIPASS's four-position ignition switch assembly.
Photo © Basem Wasef
One of the coolest new features on the Concours 14 is KIPASS, (Kawasaki Intelligent Proximity Activation Start System) which utilizes a small FOB transponder to wirelessly enable the bike to start. Each Concours comes with two transponders, each equipped with a unique ID code which is recognized by the bike within a radius of 5 1/4 feet. Up to 6 additional FOBs can be registered to each bike, and the Concours will not start when the FOB is out of its range.
The beauty of KIPASS is that if you leave a FOB in your jacket pocket, you don't have to worry about fumbling with keys. unless, of course, you misplace your jacket. An ignition switch assembly has four positions: Off, On, FSS (short for Fuel, Seat, Storage), and Steering Lock. When the FOB is within range, the switch is activated with a push and a turn.
The switch can be removed when it's in the FSS position and used to unlock the fuel tank, the seat, or the saddlebags.
If the transponder goes missing while riding, a red warning light goes off above 12 mph; if the engine is turned off, the rider has 10 seconds to restart before it disables itself.
Losing a transponder would be no different than losing a key (though this system can't be overridden by a locksmith, and requires contacting Kawasaki for a replacement.) If the transponder battery goes low, a meter displays a warning; if it goes out, a small key can be pulled out of the unit to operate the bike.
The KIPASS system proved to be hugely handy, and after a couple days of use we grew spoiled with the simplicity of not having to mess with a traditional key.
A Touring Bike with a Rambunctious Soul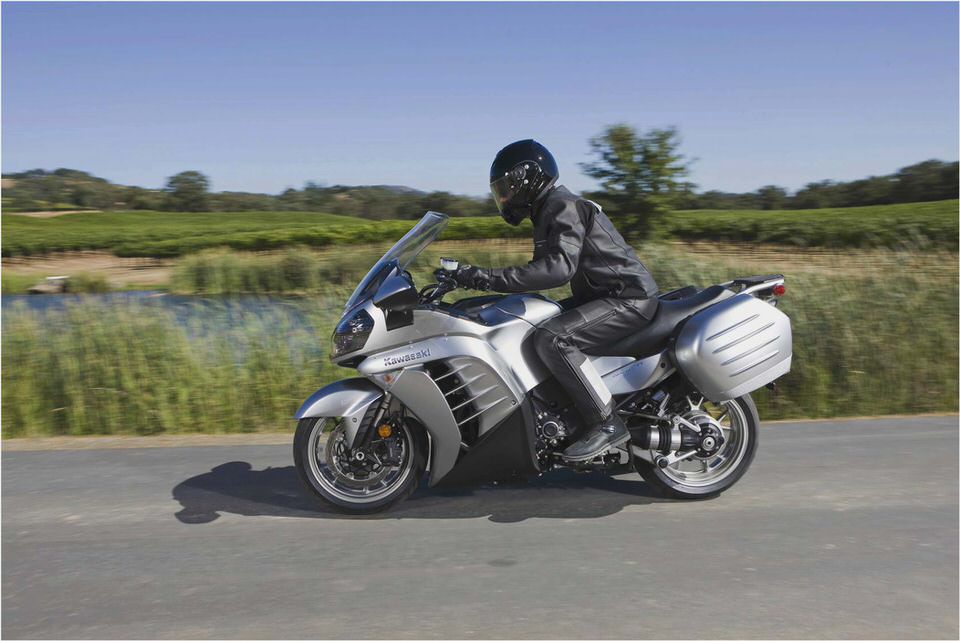 Comfort is key when riding the Concours 14, and the smooth revving engine doesn't convey any hints of vibration or strain unless pushed to the upper extremities of its 10,500 rpm power range. In spite of its smoothness and civility, though, the Concours powerplant produces impressive numbers– 156 horsepower and 103 lb-ft of torque– that will satisfy the most power hungry of long distance travelers. Because of modifications to the ZX-14 engine which include variable valve timing and a different injection system, power is spread more evenly and with more linearity, eliminating the steps in the torque curves that occur with the ZX-14 engine (which, incidentally, approaches a staggering 200 horsepower when ram air is in effect.)
The Concours' more predictable powerband makes it easier to ride smoothly, a characteristic that suits its sport touring classification. Beating the BMW K1200GT by 4 horsepower, the Concours boasts the most power in its class (though it is also the heaviest.) With a judicious twist of the wrist, all that power is progressive and manageable, producing awesome acceleration without any awkward lurches or jerky movements.
A slipper clutch smoothens shifts and reduces wheel-hop during abrupt downshifts by mitigating the difference between rear wheel speed and engine rpm. The Tetra-Link drive shaft operates with a minimum of intrusiveness, and should require far less maintenance than a chain drive.
Ergonomics for the Long Haul, with More than a Touch of Sportiness
Concours 14 ergonomics are good, but engine vents direct heat towards the rider.
Photo © Basem Wasef
The Concours 14's styling is more mature than the ZX-14's, as are its ergonomics. Handlebars are 96mm further back and 150mm higher, the seat is 15mm higher, and the footpegs are 30mm lower and 30mm more forward; these changes translate to a more comfortable seating position over extended periods of time.
Comfort is passed on to the passenger, as well, with a dual density foam setup that makes the rear seat softer than the front. Though the rider's arms are still stretched slightly forward in order to reach the grips, the Kawasaki's ergonomics combine sportiness and comfort quite nicely. Controls are all within reach, and perhaps the only glaring issue that arose during several hundred miles of riding is the heat emitted from the powerful engine.
Though the Concours is equipped with detachable leg shields. even when directed away from the rider the hot draft is quite discernible.
In addition to the large analog speedo and tach, the LCD display offers instant and average fuel economy, estimated cruising range, a tire pressure indicator, and a gear position indicator. Other thoughtful touches include large folding mirrors and a glove box.
An electric, stepless windscreen comes standard with the bike. While it glides up and down with pushbutton-operated ease, I found that airflow was most comfortable for my 5'11 body when the windscreen was all the way down, enabling passing air to flow across my chest; at higher settings, it buffeted my helmet. Long distance riders might want to consider the optional taller windscreen.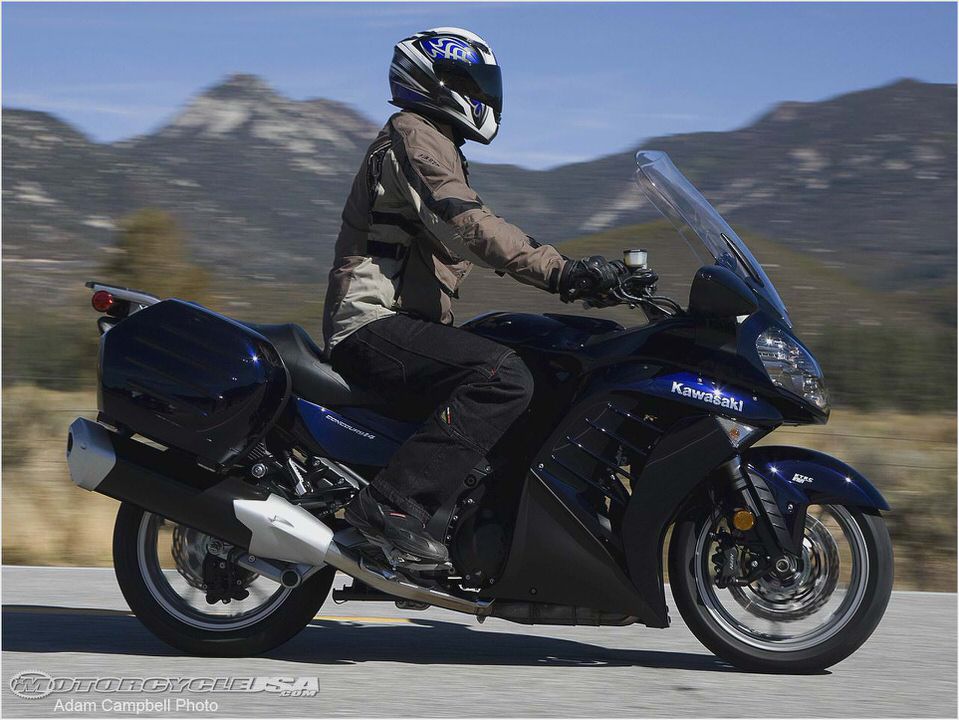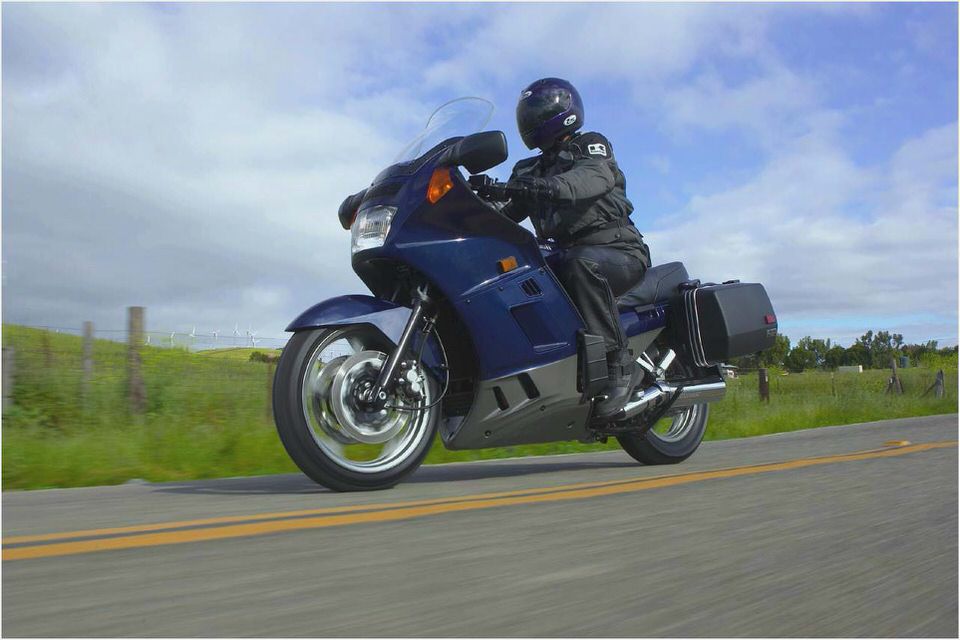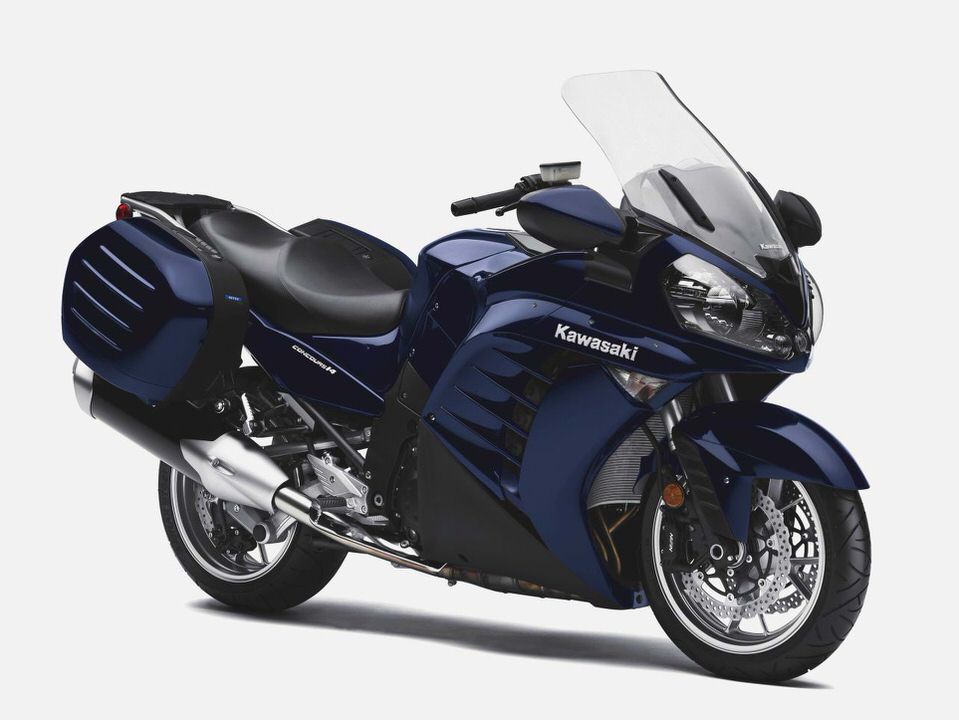 2006 Kawasaki Ninja 650r Review: 40,000 Miles Later
Kawasaki Versys 2010 Ash On Bikes
Specifications of the Kawasaki GPX eHow
MODEL KAWASAKI ZI 900
2006 Kawasaki Ninja 650R: MD First Ride -…