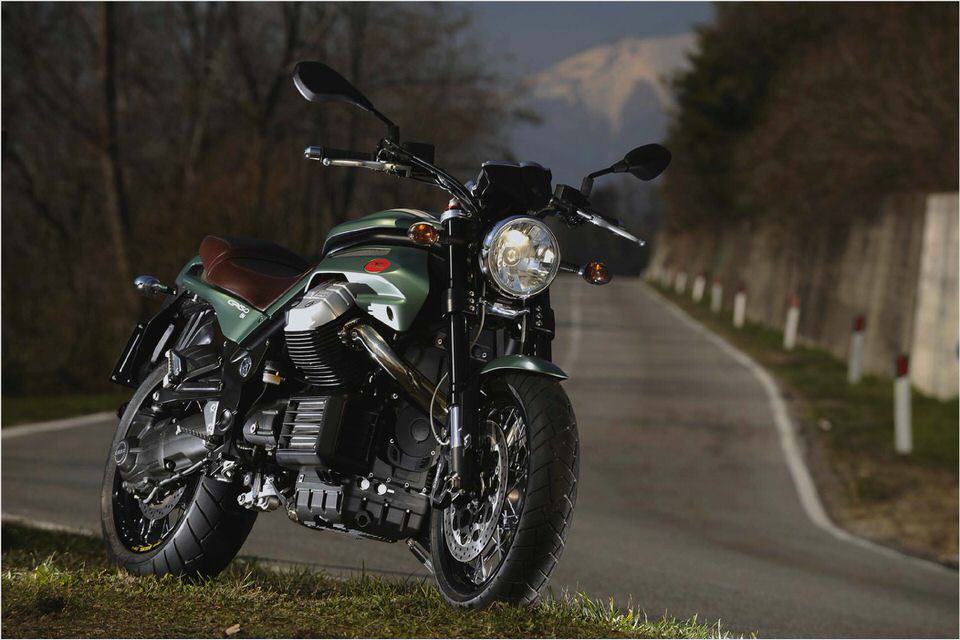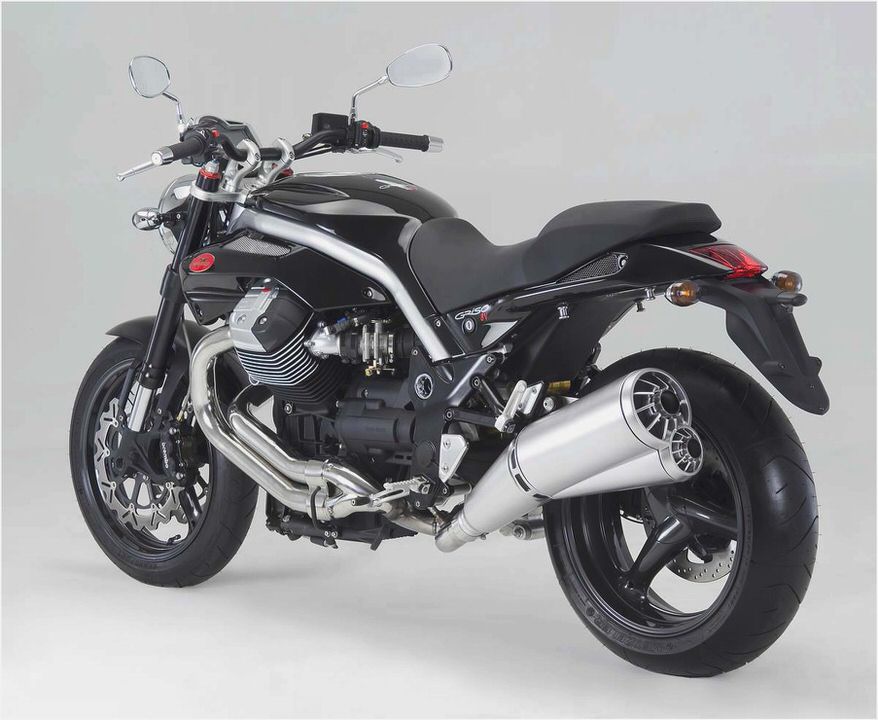 2008 Moto Guzzi Griso 8V
WebRide: 2008 Moto Guzzi Griso 8V
Greatest Guzzi ever?
By Bruno dePrato
October 2007
Moto Guzzi finally shoehorned a four-valve 1200cc version of their classic V-Twin into what may be their best-ever chassis. The result is the Griso 1200 8V, possibly the strongest and all-around most gratifying Moto Guzzi ever.
The new motor is radically modified. The heads are more compact than their two-valve ancestors, there are new bearings for the crank, the oiling system has been totally revised and there is even a new single-plate dry clutch. Moto Guzzi claims peak power of 110 hp at a moderate 7500 rpm, with 80 ft.-lbs. of peak torque at 6400 rpm.
If you detect similarities with the latest technology of the BMW R1200 Boxer Twin, you may be right. One morning, while visiting Piaggio's headquarters in Pontedera, I observed a prototype Moto Guzzi and a BMW R1200S blast down the road out of the RD department's parking lot.
The Griso frame features what we could call "intermediate" geometry, a compromise between present state-of-the-art rake and trail numbers and more traditional ones. Wheelbase spans a generous 60.8 inches, which helps make it very well-balanced. The almost 50/50 weight distribution with the pilot aboard—which does not go sour even when a passenger joins in—makes it even sweeter.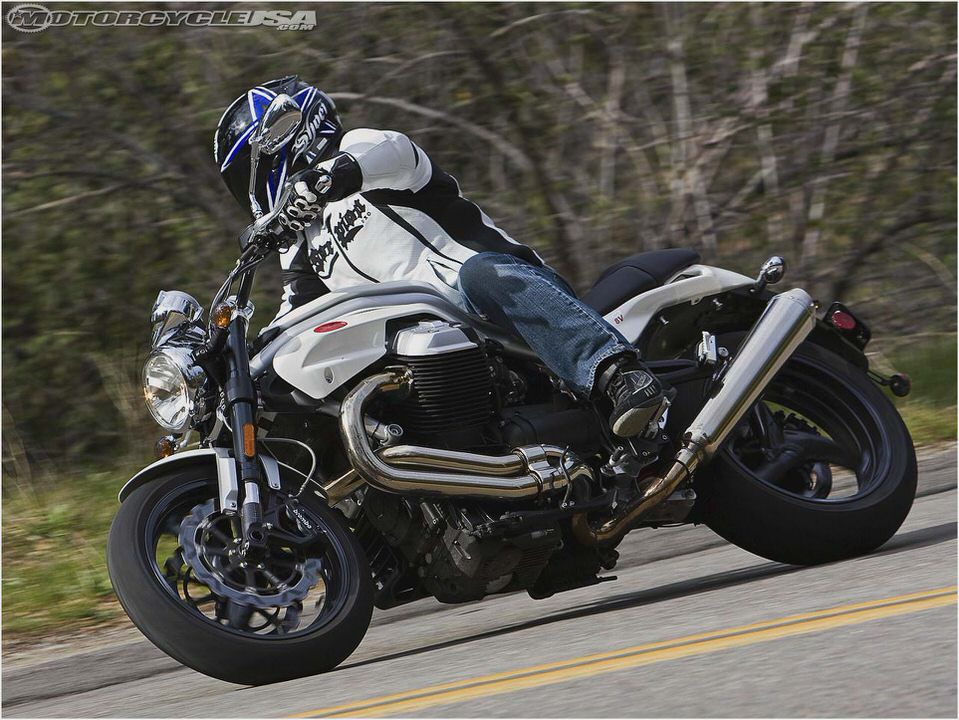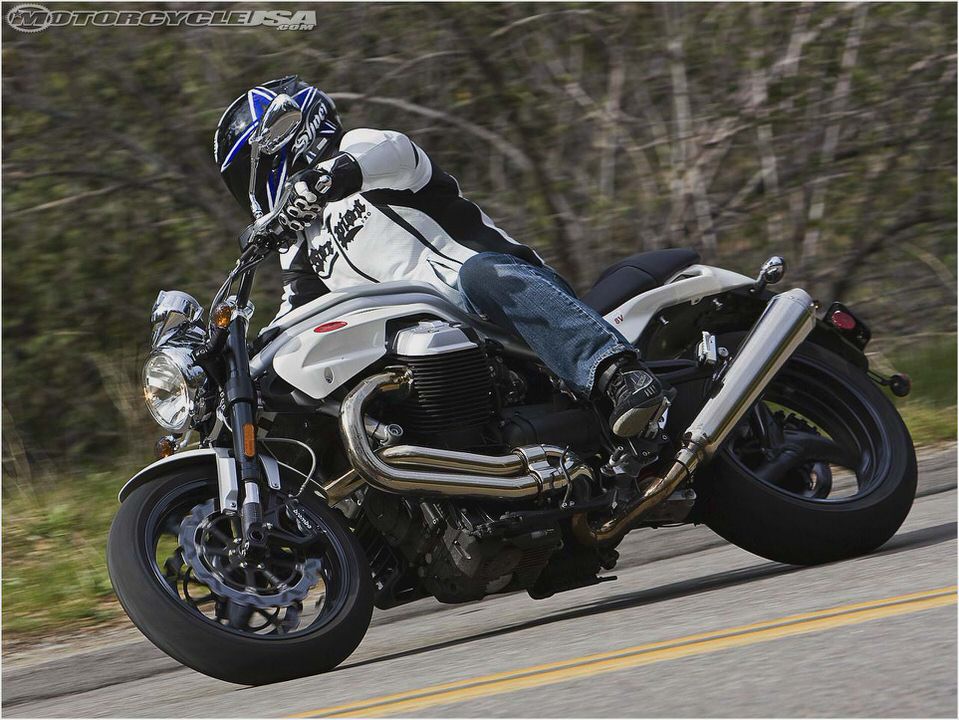 The bike feels friendly and light, with its 485-pound claimed weight disappearing almost immediately after the rider climbs aboard. Engine response is progressive, smooth and shudder-free below 2000 rpm. The abundance and ease of modulation of the low-rpm torque warms your heart, but the four-valve heads step into the act from 5000 rpm, when the engine changes personality and generates a massive surge of power and thrust that reaches to redline.
Steering response is razor-sharp, impeccably neutral and confidence-inspiring at any speed. Metzler Sportec M3 tires are a welcome addition to the great qualities of the Griso chassis, especially when it came time to take advantage of the abundant ground clearance—at least in right-hand turns. Even on the racetrack I could go really deep on that side in total confidence.
On the left side, my buzz was killed by a massive from-here-to-eternity slide caused by grounding the sidestand; it's hard to understand how this flaw could be overlooked.
The wave-style front brake rotors were also a source of disappointment. Despite being teamed to superb Brembo radial-mount four-piston calipers, they did not generate all the braking power I expected. The stainless-steel alloy used for their construction doesn't generate enough friction.
Still, because of its great dynamic virtues and a speed potential of 145 mph, the Griso 1200 8V made its Moto Guzzi heritage shine through with its supreme versatility. This is a naked roadster that—with the addition of a windshield and side bags—could be a very effective grand tourer or high-class urban commuter. It's strong, fast and precise, but also incredibly friendly, agile and maneuverable while keeping its sporty Italian heart.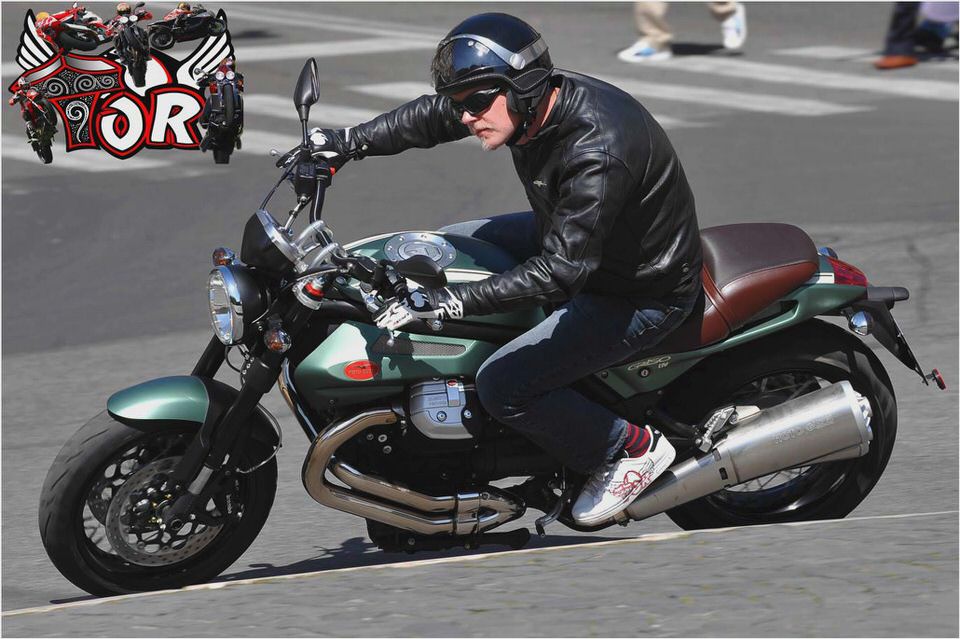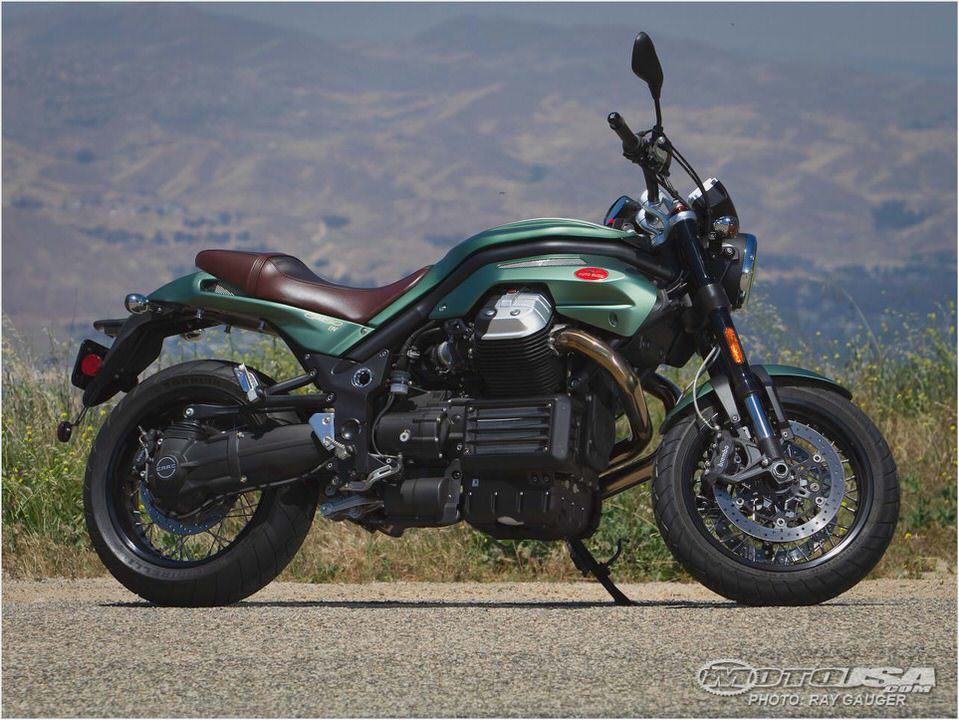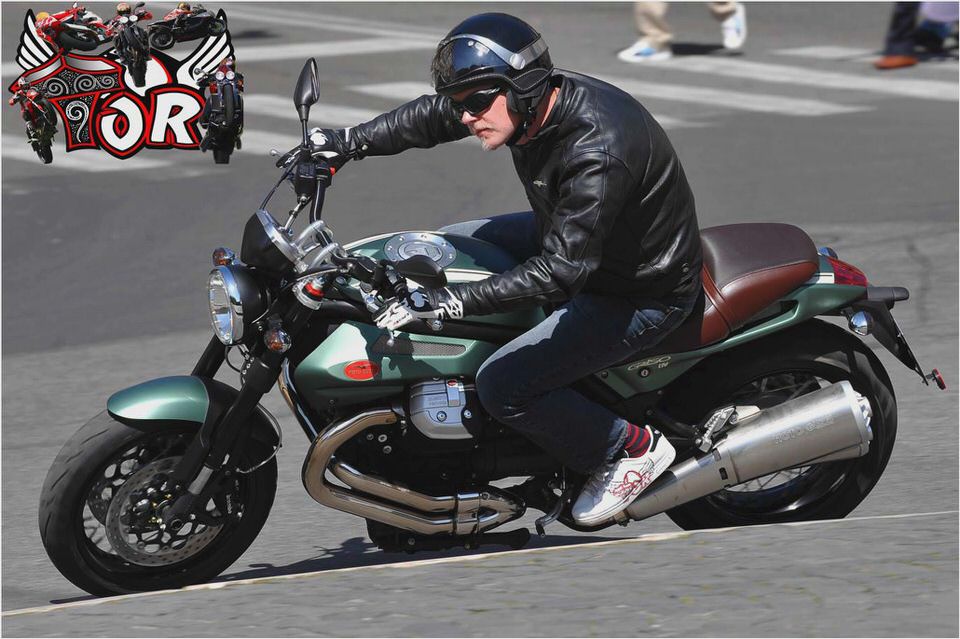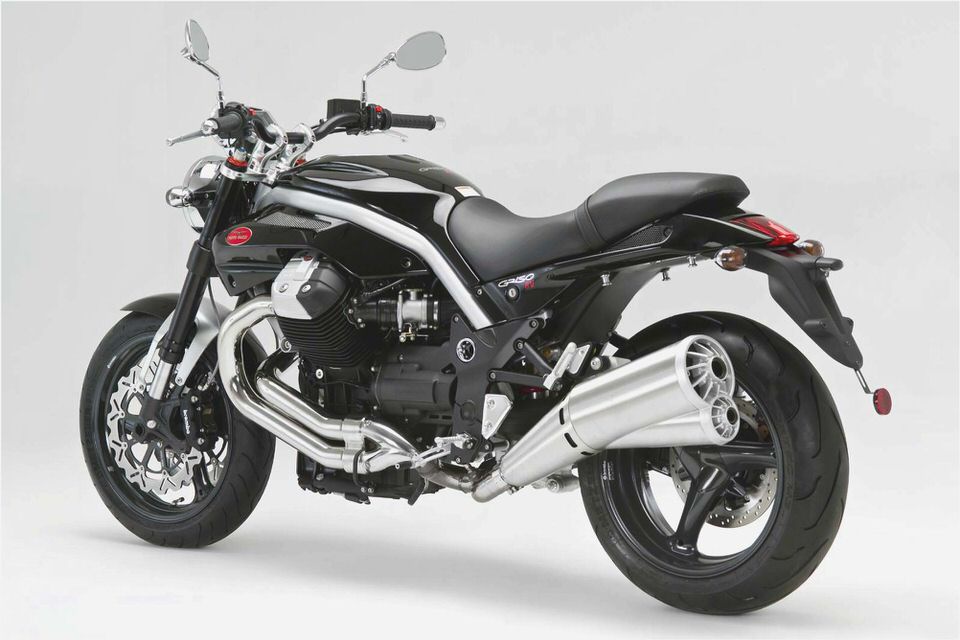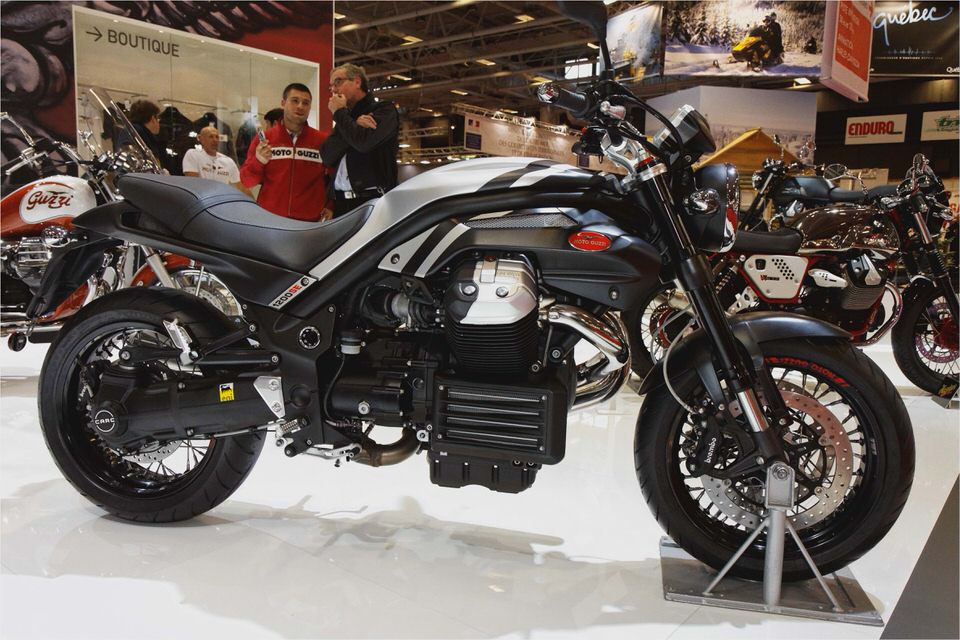 2015 Alfa Romeo 4C Spider – Images, Specifications and Information
Clunker Nation Forgotten Superbike: 1995 Moto Guzzi Sport 1100 – Clunker…
The Moto Guzzi V50 Monza – Classic Italian Motorcycles – Motorcycle Classics
Projects – Revival Cycles
Could the new Moto Guzzi V7 Classic be one of the Best Motorcycle Picks…