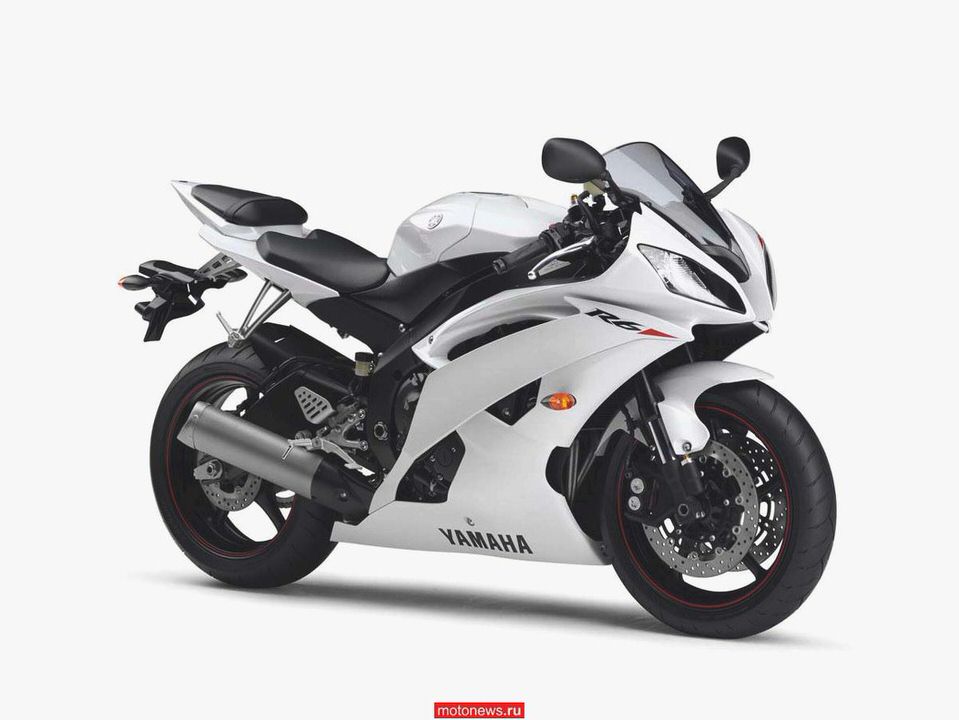 Specifications:
Introduction
Yamaha considered that it would be best to offer variety with a motorcycle that can be fast, sporty, and would still provide the much needed comfort in order to become the user-friendly machine ready to take its rider anywhere no mater riding style or necessities. The introduction of the R6S was a dream come true for many and a proof that Yamaha knows to keep its customers smiling.
History
After the introduction of the R1 in 1998, Yamaha decided that their Thundercat was next and they had a pretty good idea where to start. Using the recipe of the now successful R1, the Japanese manufacturer came up with an all-new radical motorcycle in 1999. It featured a 599cc, liquid-cooled, 4-cylinders inline engine, six-speed transmission and new, radical design.
This made for the bike to be an instant success and it kept being produced for next years without major change.
In 2003, the YZF-R6 saw its first big revision which brought a new 600cc, liquid-cooled, 4-stroke, forward inclined inline 4 cylinder, DOHC, 16-valves. Also brand new on the bike was the fuel injection system and the digital DC-CDI ignition system. This model was produced until the year 2005 but as the YZF-R6 followed its ascendance and received its second big revision in 2006, Yamaha decided that it would be better to keep the 2003 model year and name it the Yamaha R6S.
It began life under its new identity in 2006 when the awesome performing R6 was launched in the colors of the first Yamaha YZF R1.
2007 brought a Candy Red paintjob apart from the famous Team Yamaha Blue but the technical features were maintained as Yamaha focused on developing its favorite R6 (which, by the way, is brand new for 2008).
Competition
If 2007 gave any clue, the Honda CBR600RR has only just begun to ride its legacy in the annals of 600-class performance. It claims to win the fight against the R6S by offering a Dual Stage Fuel Injection, Pro-Link rear suspension, HESD electronic steering damper, and wicked new colors for 2008.
The GSX-R of the middleweight class, a product of Suzuki's legendary Integrated Design approach, is brand new for 2008. Designed and improved by a team of talented engineers working together to build a motorcycle that delivers Balanced Performance.
A revised, compact combination of chassis and engine, fitted with advanced electronics, effective suspension and radial-mount brakes to not only make more power and accelerate harder but also to handle better, with the goal being a quicker lap time around a racetrack. Packaged with exciting new styling and increased lighting and aerodynamics, the GSX-R600 makes you ignore the lights and mirrors and the fact that this is also the cleanest-running four-cylinder 600cc motorcycle that Suzuki has ever built.
Another strong competitor for the R6S is the 2008 Kawasaki ZZR600, a superb all-around performer. The benchmark for well-designed middleweight performance, the Kawasaki ZZR600 maintains this status with offering class-leading comfort and cutting-edge style. With an excellent overall balance and dazzling performance, this modern sportbike feels more appropriate to compete with the subject of my review as the first two are already fighting with the strongly improved 2008 R6.
Exterior
Yamaha made sure that the S version of its R6 would still look attractive and capable so it kept the bike's 2005 design almost unchanged. It looks striking similar, but why change an already good think? Yamaha decided that if the engine, transmission, chassis, suspension remain unchanged there is no need for them to radically improve the appearance of the R6S.
The fuel tank is the same and the fairing follows the same design lines although it is more modern and implies beautiful curves. These are given by the aggressive looking headlights and air admission gaps which form an aggressive smile announcing how the rider's face will look like after it takes the bike for a ride. This is practically the identity of the S because people usually confuse the R6S with the previous generation which is strongly-related to it.
Wheels are now five-spoke so the R6S shows that it only receives improvements where needed. For example, the new wheels reduce weight so this positive aspect was taken in consideration. Another example is the four-into-two-into-one aluminum exhaust which although looks the same, it reduces weight and increases performance.
Don't take it for granted, it is more than it looks like!
Test Drive
Riding the Yamaha YZF-R6S is a real blast as the motorcycle offers crisp throttle response and positive feedback in virtually any command given by the rider. I was very happy to be riding this motorcycle because I've always admired how Yamaha kept one stage of evolution and proved it is still competitive after a few years.
My first thing on the list was the engine so after firing it up, I took my time and familiarized with the throttle and commands. This is how I immediately noticed the permissive riding position given by the narrow fuel tank, and especially positioned handlebar.
Once on the move I choose to test it in the urban jungle and the R6S's high-revving 600cc motor didn't disappoint in any given aspect. It provides user-friendly power through all the rpm range but racing abilities are always present and ready to deliver the best performance in any given gear. Frankly, I didn't manage to go higher than third but that was enough for the Yamaha to convince me of its acceleration abilities and performance taken right out the race circuit.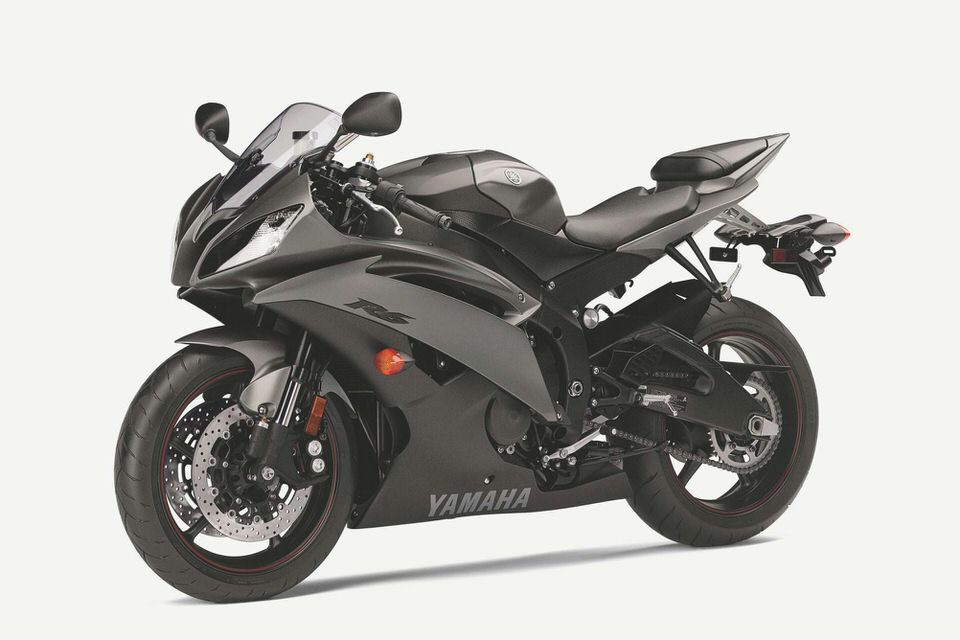 Changing gears is an absolute pleasure and that was a very positive aspect for when I rode it between stop signs and red lights. It doesn't require wide openings of the throttle before changing a gear but maybe that was just me keeping my ears opened for the exhaust sound. I admit that I preferred keeping it revved because that is what sportbikes are all about.
Another charming aspect was handling. This machine will lean you as much as it can. That's right, you'll feel like a visitor on the R6S and the curves will pretty much be taken by the sharp-handling Yamaha.
Wide opening the throttle after such a curve provides the rider with great amounts of adrenaline as the fuel injected engine makes sure to offer the needed power in virtually any situation.
I was now getting used to this motorcycle and I decided that a fast lane won't hurt anyone, so I headed out of town in order to get the best out of the 2008 Yamaha YZF-R6S. Outside town I encountered a completely transformed machine, one with tremendous power available on twist of the throttle away.
I noticed that the racy and power oriented engine doesn't require shifting up until around 15,500 rpm, where redline is encountered and that was my goal: bringing the needle close to redline in every single gear in order to really make my point on this bike. I found myself far away of the long arm of the law but the R6S kept going and going forever. 6th gear in top end brought a TopSpeed of 165 mph and I believe that it is more than needed from a 600cc motorcycle.
Reducing the speed was no problem as the reliable braking system made stopping more of a kids play but it is more than worth mentioning this bike is no beginner's motorcycle although it can be user-friendly and very easy to accommodate with. The only aspect that requires take care of is the throttle opening. If you are a conscious kind of guy and you look for a fast and efficient mean of transportation, the Yamaha R6S might be it.
Overall, the bike was excellent and it left me with the best impressions. After riding its bigger brother, the R1, I tended to underestimate 600's but this one is quite an opinion changer.
Price
Yamaha's do-it-all bike is sold for an MSRP of $8,299 and this gives it another big advantage, you guessed it, affordability. With all the R6S's offerings, affordability was the only one needed to complete the amazing success and target proposed by Yamaha. With this element checked and secure, customers are happy to buy the new product and the sales numbers talk best.
Conclusion
My conclusion is that if you want it, than you should have it no doubt about this. By offering aggressive styling, powerful engine with a wide powerband, and a relaxed riding position, the Yamaha YZF-R6S is one of the best sportbikes out there I don't wonder why. If you are not convinced, I strongly advise you to take a look at it and, eventually, twist its throttle.
SPECIFICATIONS
Engine and Transmission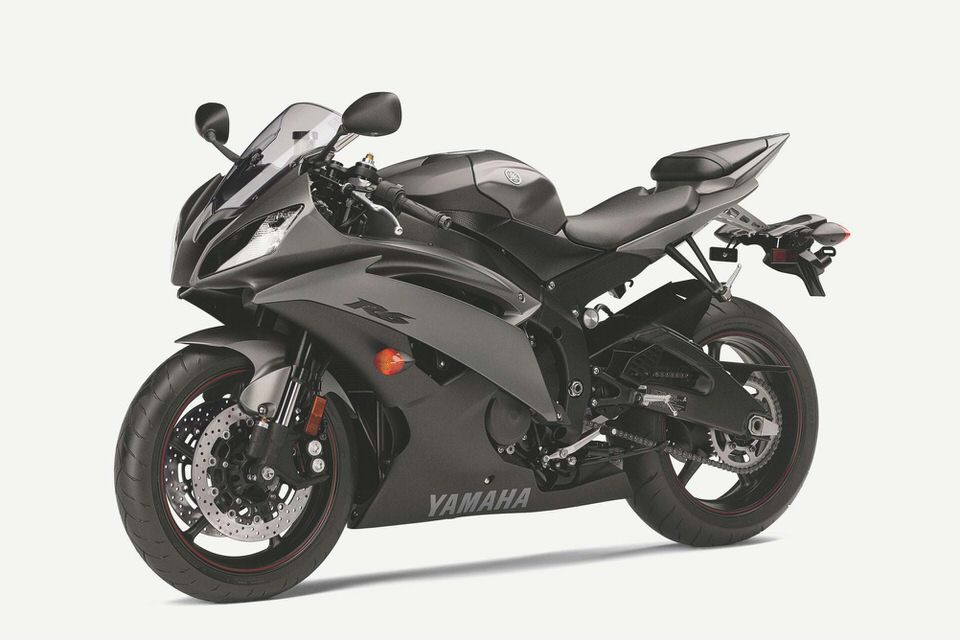 2010 Yamaha FZ1 motorcycle review @ Top Speed
YAMAHA XJ6 Diversion F 2009 – Present
Yamaha C3 – Performance Followup Loobin' the Tubes
Launch: 2013 Yamaha YZF-R15 – Motorbikes Reviews, News & Advice – bikepoint…
Memorable MC: 1973 Yamaha Monoshock – Motorcycle USA