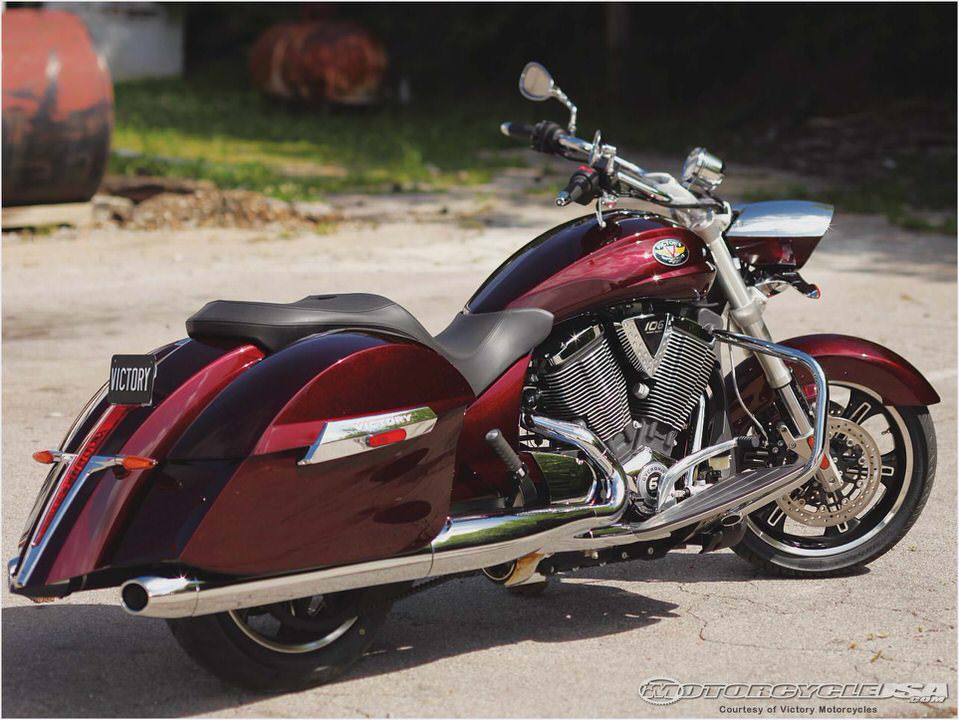 Polaris Reports Q3 2011 Results
Wow, I just wrote an article for Motorcycle Cruiser magazine that appeared in the August 2009 issue, suggesting that if Victory did not use the stacked exhaust on its Kingpin Tour and either used 2-into-1 exhaust or an exhaust pipe on either side of the bike, they could increase the size of the hardbags and resulting storage capacity by 50%. I used Photoshop to create a visual representation of my ideas.
The 2010 models seems to incorporate them, and makes these bikes models that I would be very interested in seeing, and perhaps purchasing. I am volunteering to be the first to do a cross country tour on one of these new bikes, if Victory is interested! I would definitely like to write the first travel article on the great new product! – Phil Buonpastore.
and i would like to ride along on my new 09 yam.raider.
I agree with Philip. The stacked pipes were really in the way. I was waiting for Victory to use crossover pipes to allow for bigger bags, but didn't expect them to bring along the "CORE" frame. If I hadn't bought Stratoliner a couple of months ago, I'd be in line to buy one.
I'll still line up for a test ride.
Actually the Kingpin still uses the 100CI engine rather than the newer and larger 106CI Engine. The extra few horses isn't reason enough to break out the check book though. There is another reason I'll be anxious to take a hard look at moving up to the Cross Country. After a few months of 2-up riding with the wife, I've noticed that the suspension on the Kingpin tends to wanders a bit.
Something not noticed while riding single. Victory is bragging up the 4.7 inches of travel, and a "New" suspension. If they can make good on that promise, then I'm a brand new Cross country owner!
Now, if Victory will just make a chopped or razon version of a quick release trunk it would make the Cross-Country/Cross Roads a real touring cruiser. Also, it's time, in my humble opinion, for Victory to break out and begin getting their name and bikes in motorcycle magizines and television commericals.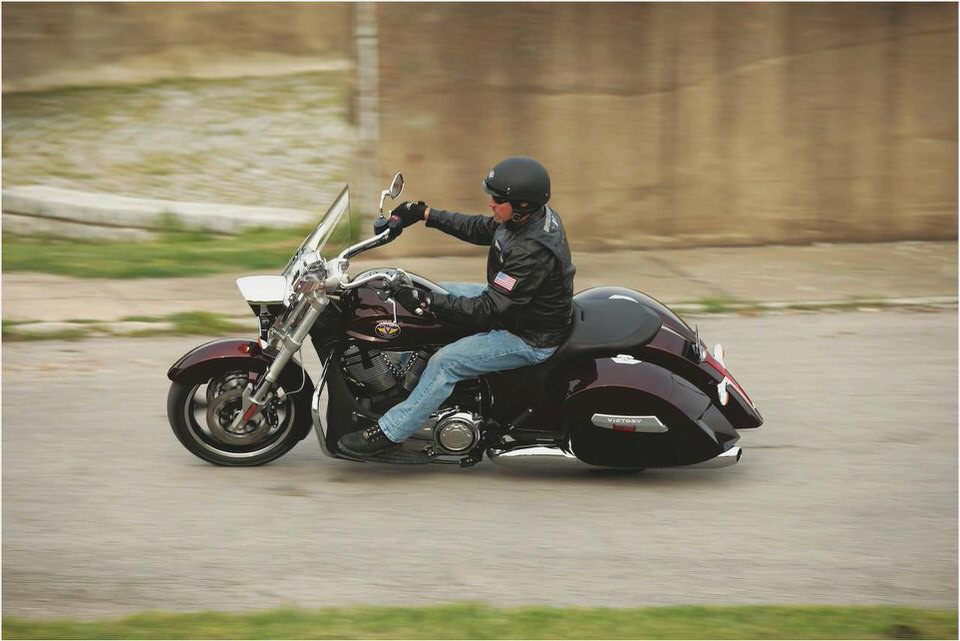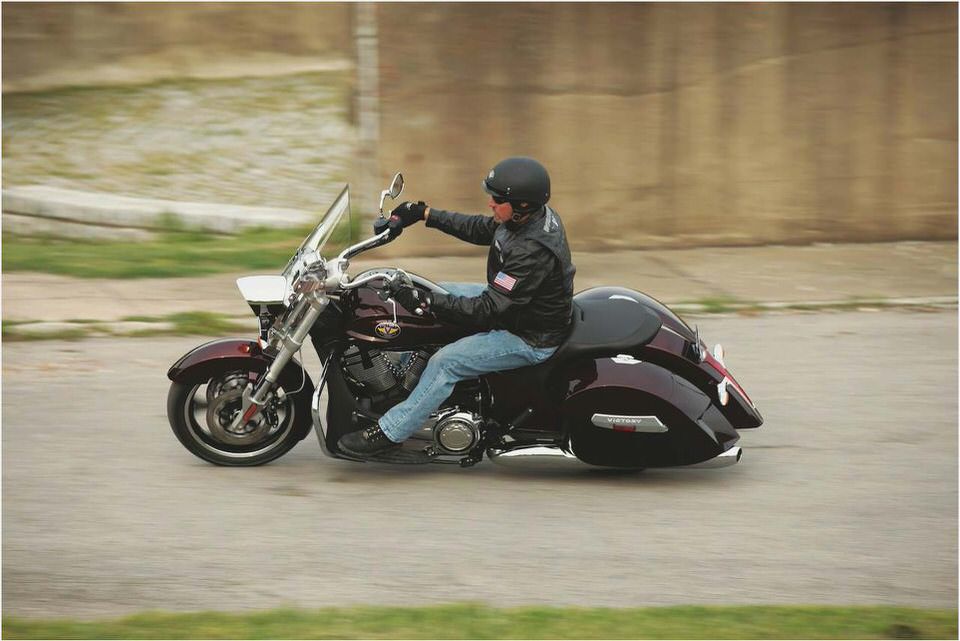 Actually the trunk is already done it is not released yet. But when it is released the Cross bikes will boast 39 gallons of storage…yep 1 jar short of 8 pickle buckets. The trunk is quick release like the bags and has 2 more stereo speakers and running lights and obviously a passenger backrest. It is killer looking too from the spy photos that I have.
The engine is far superior to the 100 with Lloyds cams and resister plate the Visions are getting somewhere in the area of 118 hp and 125 ft# of tq. I have a friend that can do wheelies with his Vision. That is the same motor that is in the new Cross bikes oh and the Cross bikes weigh 100# less than the vision.
The frame on the cross bikes are also different than the kingpin…they have an all new sand cast aluminum design specifically for them. The engineers say that they are everything that is good about the Vision only way better. I haven't decided whether or not to sell my Kingpin but my new Cross Country is ordered in Midnight Cherry.
I am proud to say I have just received delivery on my 2010 Victory Cross Roads. I rode a Kingpin prior to my new purchase and liked that bike a lot. I traded with over 40,000 miles on it. I am amazed at the ride of the Cross Roads. Man, it's so smooth, easy to handle, and is great at slow speeds/turns.
I'm loving the HUGE bags. Storage will never be an issue again. My husband rides a Vision and I bet he's going to ask me for extra space on those long trips. Any of you who ride a Kingpin will love the ride on the new Cross bikes.
Absolutely no regrets here. Victory has really done everything right with these new bikes.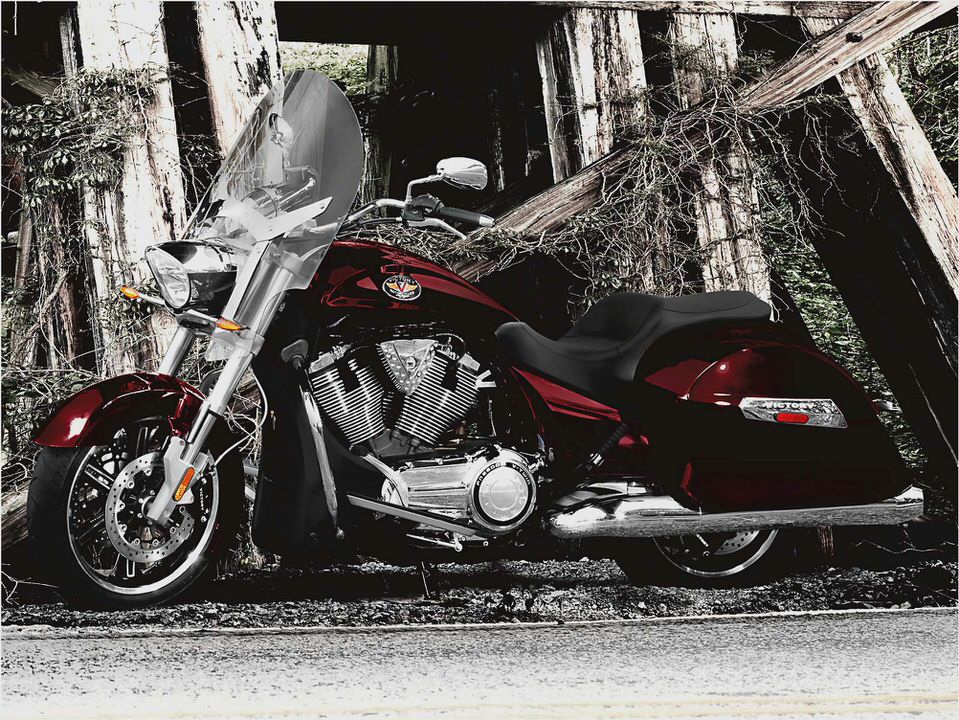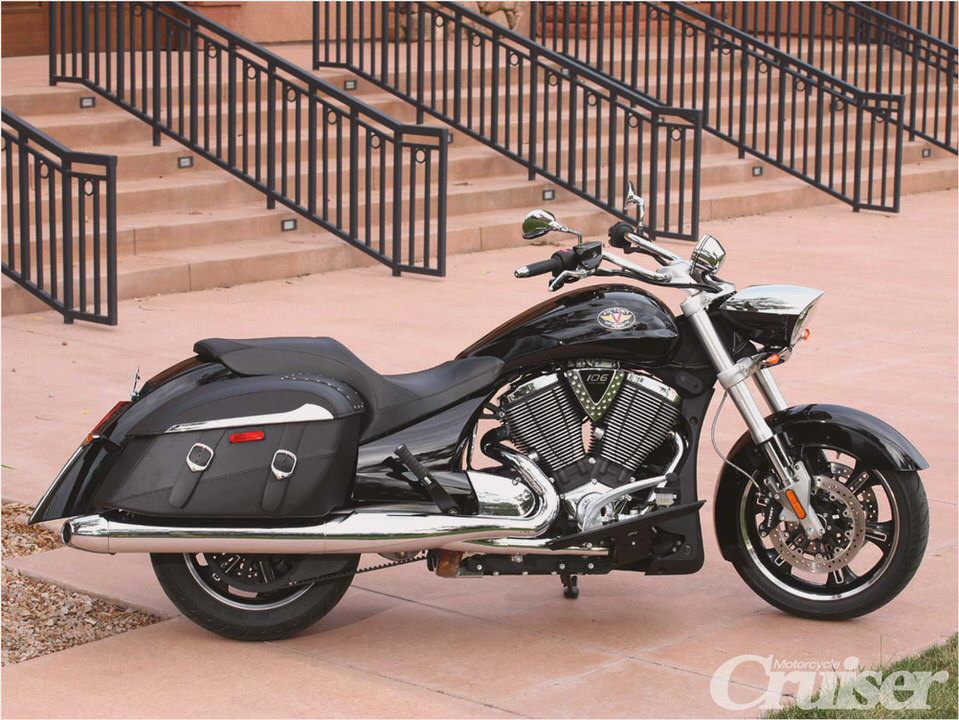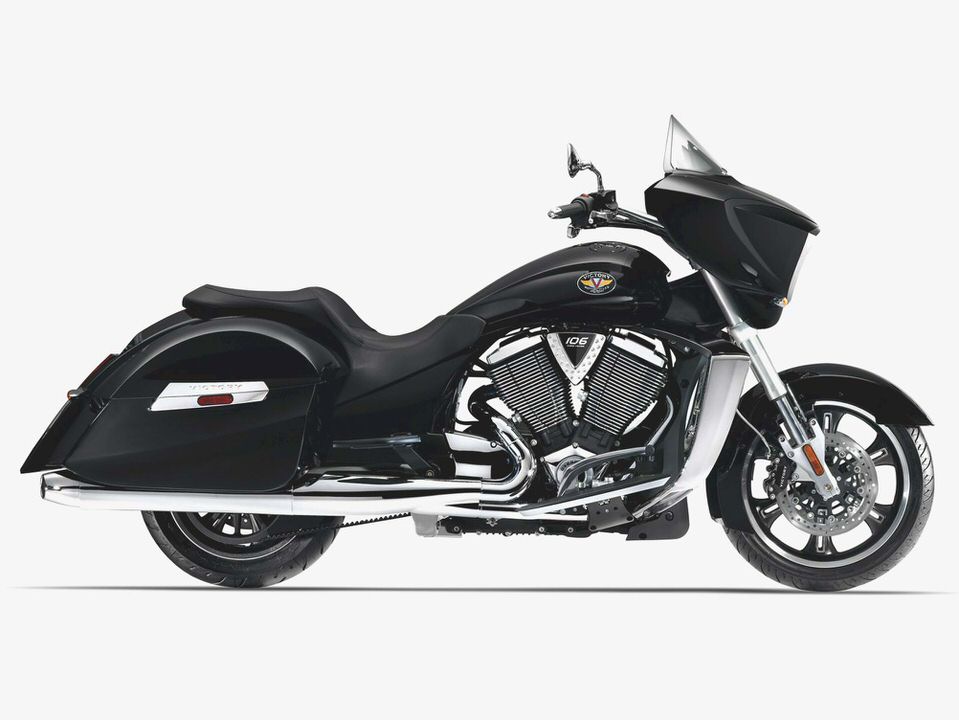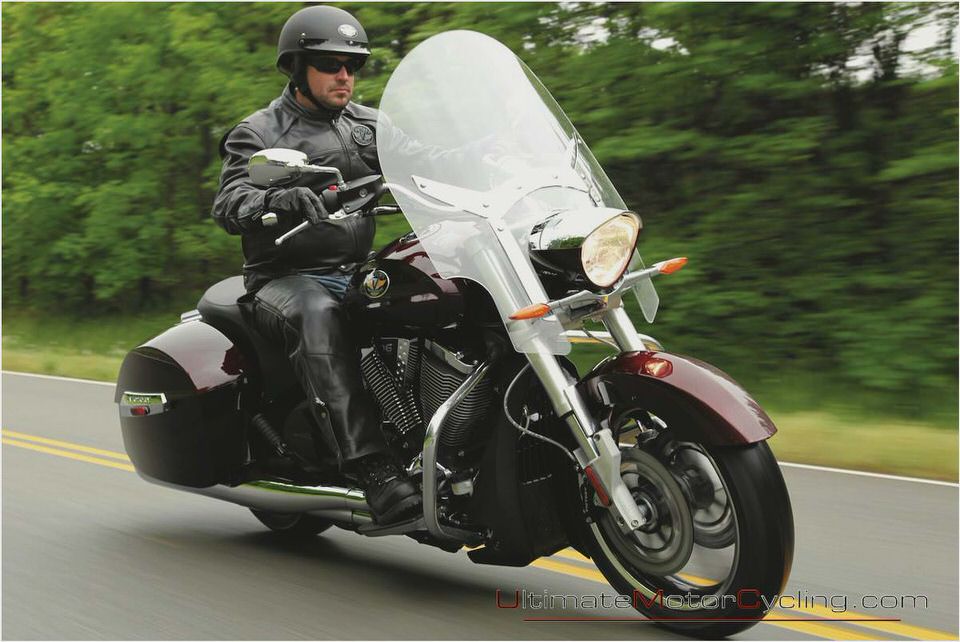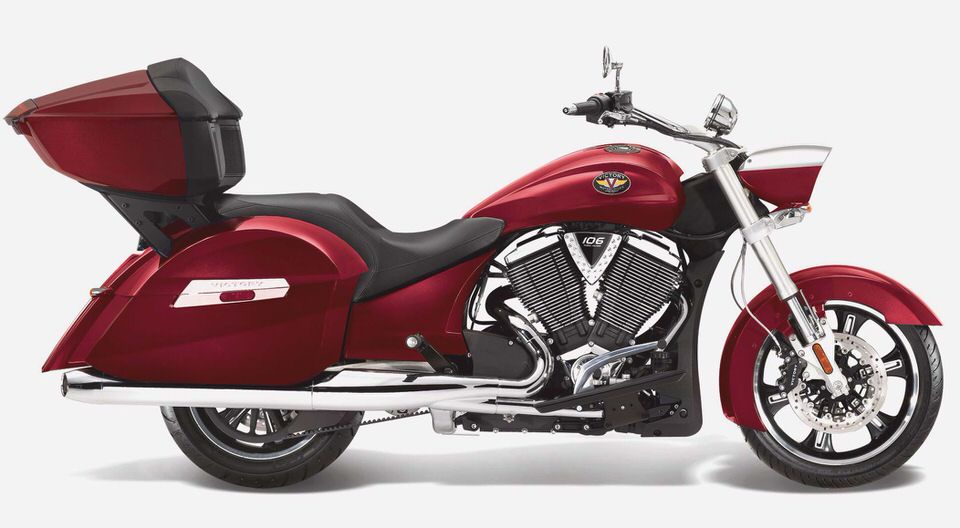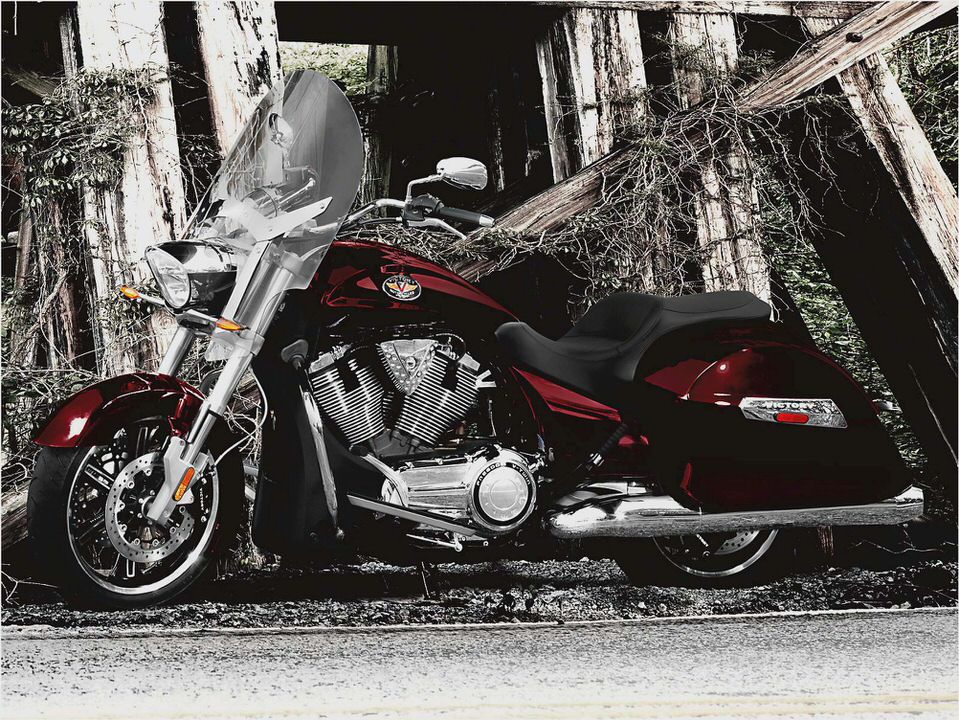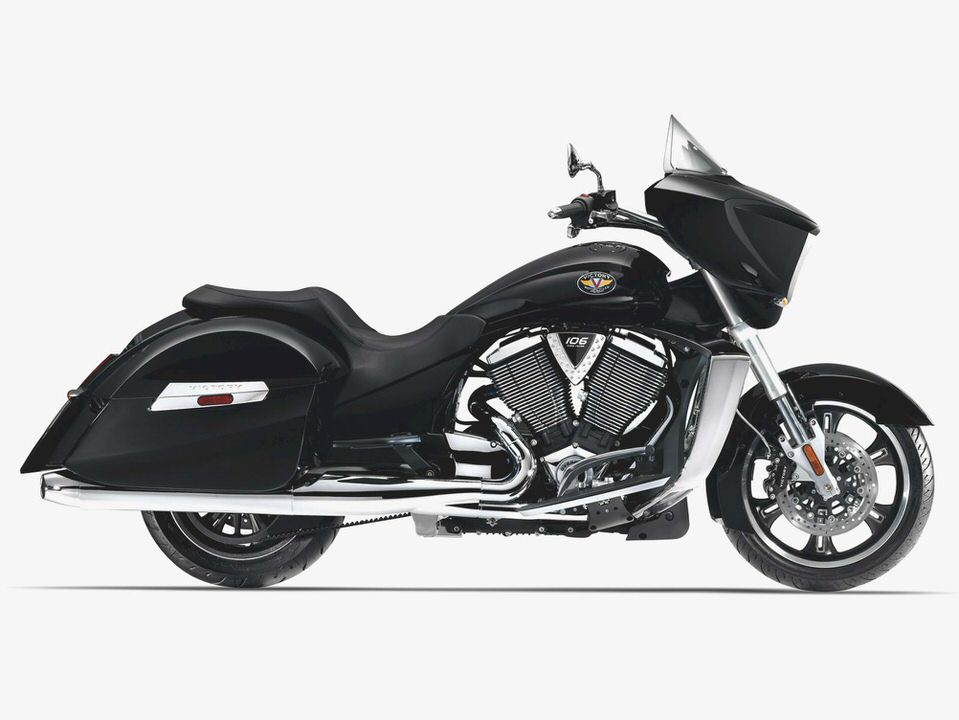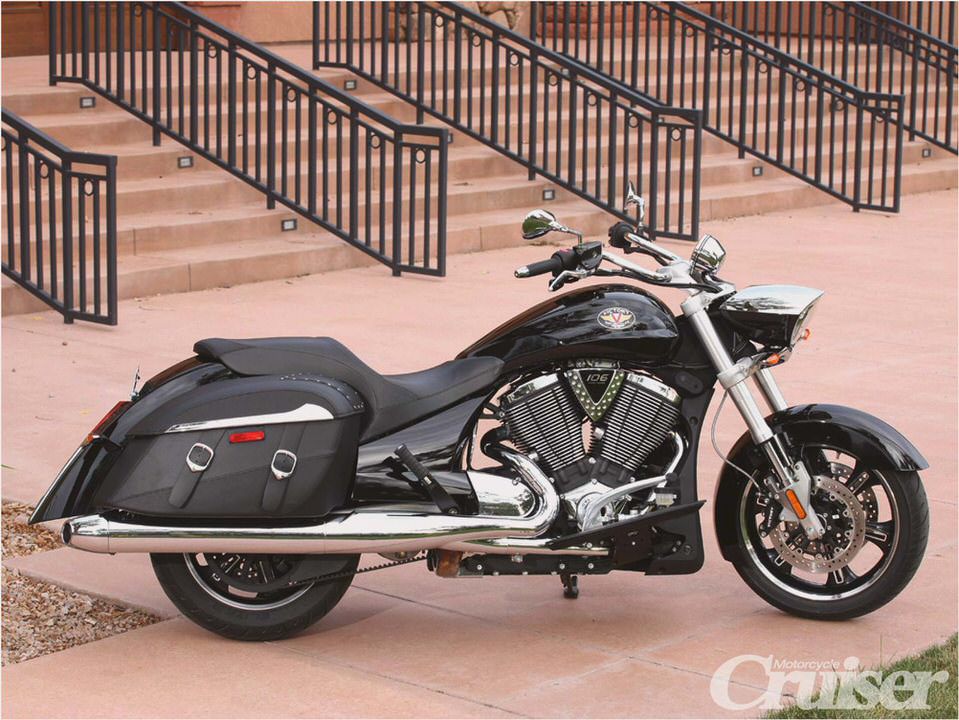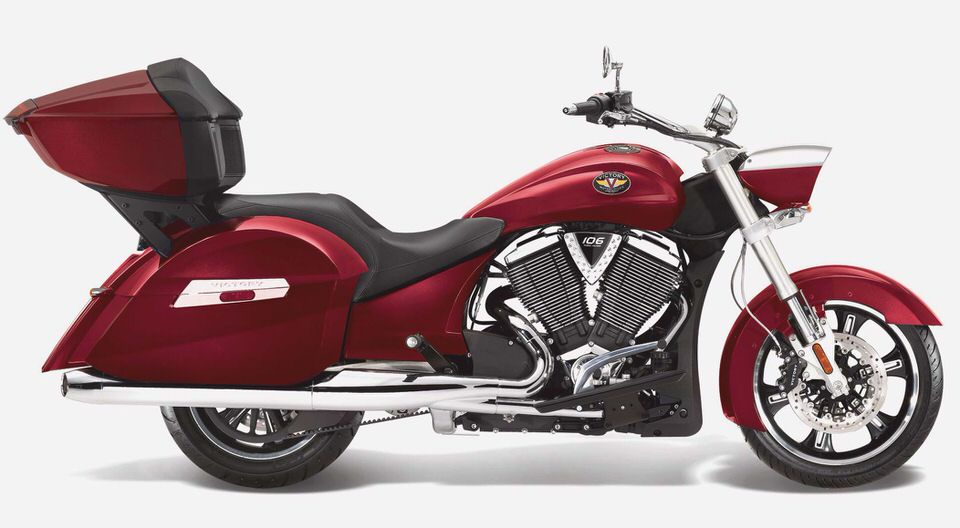 Review of the 2010 Victory Kingpin and Kingpin 8-Ball – Yahoo Voices…
Victory Motorcycles Core at Carole Nash Bike Show
2012 Victory Cross Country Tour First Ride – Motorcycle USA
2008 Victory Vision Street & Tour Motorcycle Review – Review of the 2008…
Big finishes: After Vegas victory, Brad Keselowski believes NASCAR's…