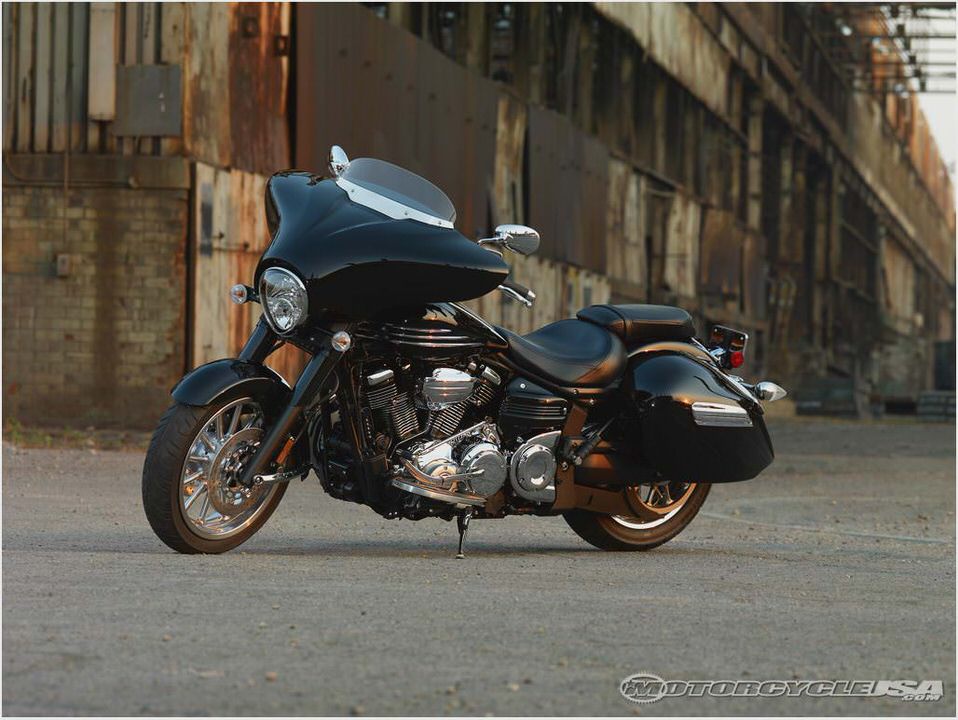 November 25th, 2009 at 1:02 pm
The new Stratoliner with a large, sculpted fairing, shorty windscreen and locking hardbags for ultimate style.
Introducing the new 2010 Yamaha Stratoliner Deluxe. Comfort, convenience and style are the best adjectives to describe this new casual full dress touring mount. From its authentic air cooled V-Twin engine with EFI to the sleek "New-classic" styling lines of the new fairing, the 2010 Stratoliner Deluxe is ready for some serious road time.
Crosstown or out of town.
Think all baggers are created equal? Think again. The new 2010 Yamaha Stratoliner Deluxe is one of the most powerful and stylish. Big, wind shearing fairing with Ipod jack, high fidelity speakers, and cool shorty windscreen; roomy color-matched locking, quick-release hard sidebags; powerful fuel injected 113-cubic-inch pushrod V-Twin engine; long and low aluminum frame for incredible handling; and a distinctive neo-streamline design.
It's easy to see why the new 2010 Stratoliner Deluxe is in a class all its own.
Take our award winning Stratoliner and mix in the most popular touring amenities available today and you have the stylish new Stratoliner Deluxe.
Featuring a hard fairing with an aggressive mini windshield and colour matched hard bags, the Deluxe is ready to impress. Plug in your iPod, turn up the tunes with the handlebar mounted audio controller and let the miles fade into the distance.
Key Features: All new for 2010
•  The Stratoliner Deluxe comes standard with a fairing that includes integrated speakers and an iPod® jack, plus a convenient, handlebar-mounted audio control system.
•  A pair of large, color-matched, locking hard sidebags make the Stratoliner Deluxe excellent for long hauls and short trips, and offer even more capacity than the Stratoliner sidebags.
•  Powerful and beautiful 113-cubic-inch (1854cc) air-cooled, pushrod V-twin produces great thrust at any speed.
•  Twin-bore downdraft electronic fuel injection ensures optimum engine efficiency and throttle response in the widest possible range of conditions.
•  Neo-streamline design gives the Stratoliner Deluxe a completely distinctive look and the fairing offers excellent weather protection.
•  Long and low aluminum frame provides great looks and light handling unlike any other full-size cruiser.
•  A sculpted seat makes the Stratoliner Deluxe an excellent place to sit on long rides.
•  The Star® Accessories Catalog is packed full of high-quality parts that invite Star owners to fully express their individuality.
•  113-cubic-inch (1854cc) air-cooled, pushrod 48-degree V-twin has massive looks and performance.
•  Four pushrod-activated valves and two spark plugs per cylinder. Provide optimum combustion efficiency.
•  Ceramic-composite plated cylinders for superior heat dissipation with forged pistons cooled by oil jets. Provides outstanding reliability and longer engine life.
•  9.48:1 compression ratio and aggressive cam timing increase power output across the board.
•  Computer-controlled, twin-bore, fuel injection monitors multiple engine parameters to calculate perfect mixture under all conditions; wide-angle 12-hole fuel injectors provide excellent atomization.
•  Exhaust Ultimate Power valve (EXUP®) inside the two-into-one exhaust system boosts torque in the 2500-3000-rpm range.
•  Special custom-machining of the cooling fin edges gives a jewel-like appearance to the engine as light hits it from different angles.
•  3300 rpm at 75 mph gives some idea of the Stratoliner Deluxe's power and cruisability. Maximum torque is reached at only 2500 rpm.
Chassis/Suspension
•  Aluminum frame is light, rigid, and requires few welds for a smooth, clean look. A light, Controlled-Fill swingarm casting complements the bike's streamline style and reduces unsprung weight for great handling.
•  46mm fork tubes serve up an excellent ride and a sweet appearance.
•  A tucked-out-of-sight single shock with adjustable spring preload out back provides a smooth ride under varying loads.
•  A thick, richly chromed 1.25-inch handlebar in chrome clamps carries the Stratoliner Deluxe's switchgear wiring on the inside.
•  Flangeless, teardrop fuel tank carries a full 4.5 gallons of fuel.
•  Polished, 12-spoke wheels evoke a thick spoke look, but carry modern tubeless radial tires; a 130/70-18 front and a fat, 190/60-17 rear for excellent grip.
•  Front brake master cylinder with integrated lever operates a pair of 298mm front discs squeezed by strong monoblock calipers for excellent power, feel, and great style.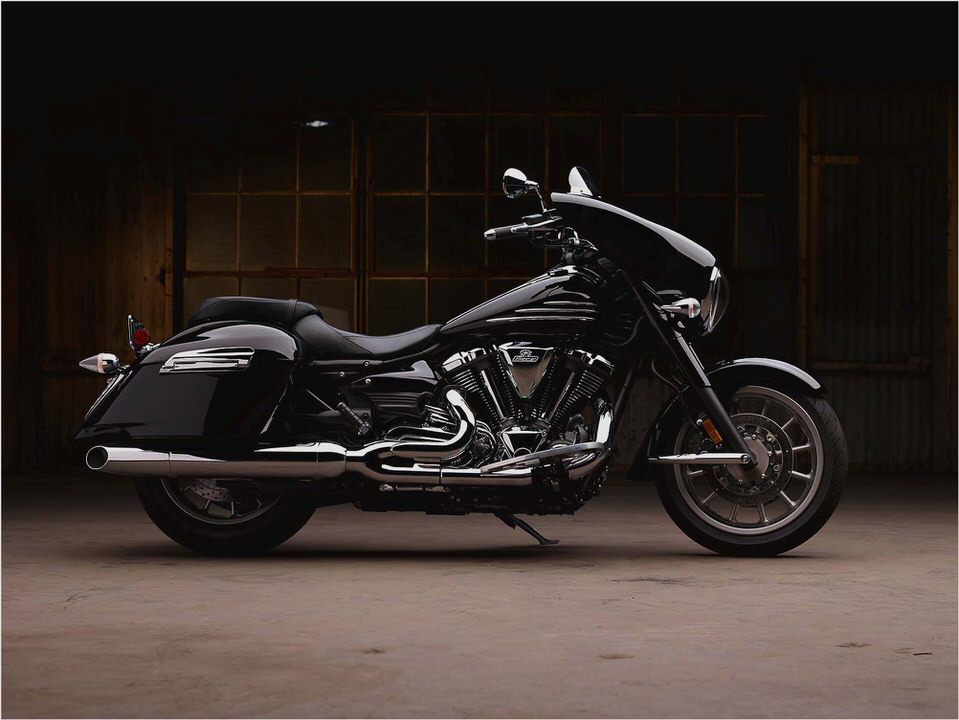 •  Strong-and-light belt final drive routes power smoothly and efficiently to the rear wheel.
•  Floating floorboards and an adjustable heel/toe shifter help provide a comfortable, low-effort ride.
Additional Features
•  Neo-streamline design gives the Stratoliner Deluxe a completely distinctive look and the fairing offers excellent weather protection.
•  A sculpted seat makes the Stratoliner Deluxe an excellent place to sit on long rides. Improves long range comfort.
•  Position beams within the main headlight housing provide great visibility.
•  Left-thumb high-beam switch, and right-thumb switch for activating optional accessory driving lights, offer ease of operation.
•  Jewel-like fit and finish, and Star quality paint, chrome and attention to detail are evident all over the Stratoliner Deluxe.
•  Classic clock-style instrumentation complement Stratoliner Deluxe's neo-retro look and contains analog speedometer, tachometer and fuel gauge, along with twin digital tripmeters and odometer.
•  Bright multi-reflector headlight, LED taillight and amber turn signals behind clear lenses give a custom look.
USA Specifications
2010 Yamaha Stratoliner Deluxe
MSRP* $17,490 (Raven) Available from January 2010
Type: 113-cubic-inch (1854cc) air-cooled 48° V-twin; pushrod OHV, 4 valves/cylinder
Bore x Stroke: 100mm x 118mm
Compression Ratio: 9.48:1
Fuel Delivery: Twin-Bore electronic fuel injection;throttle position sensor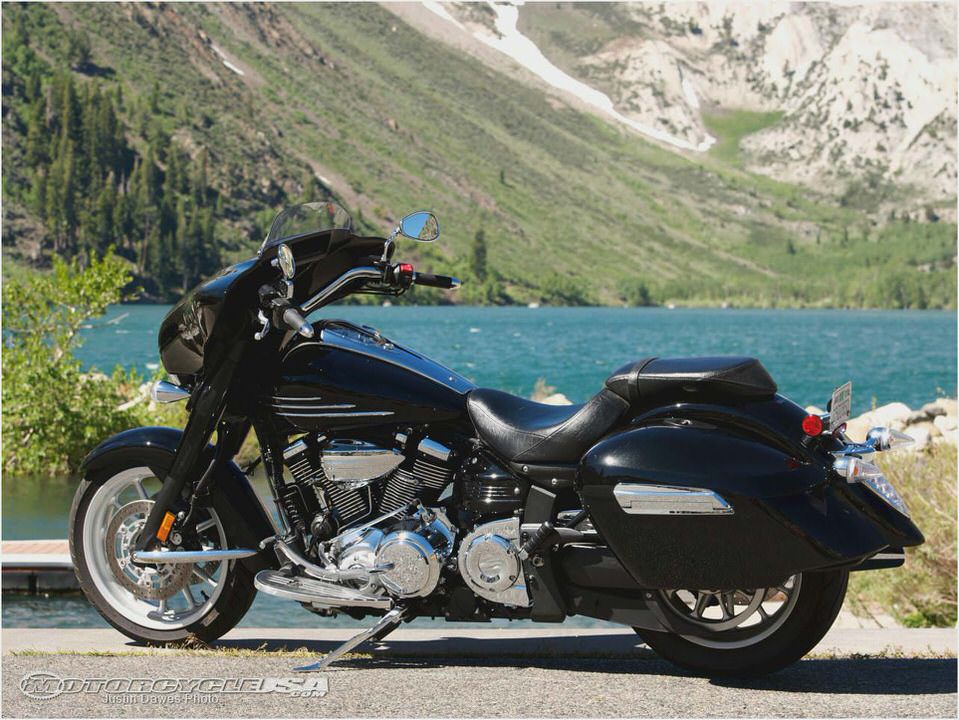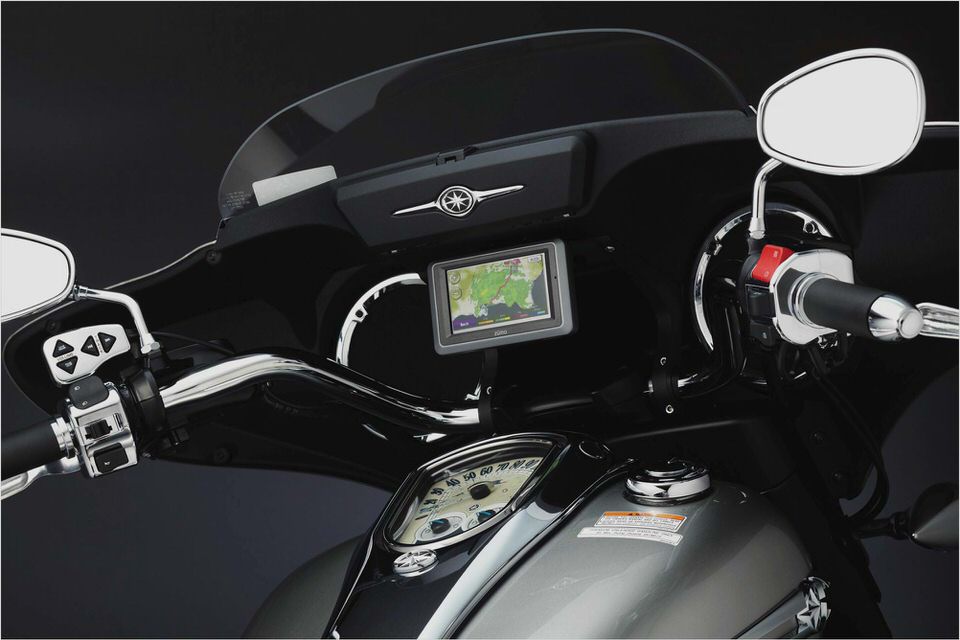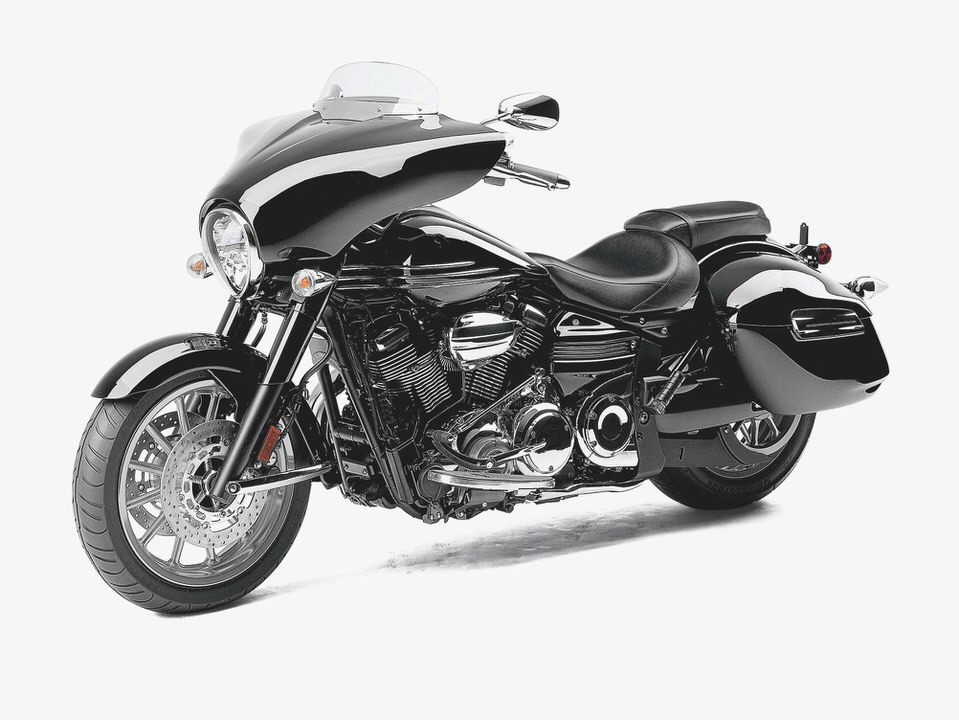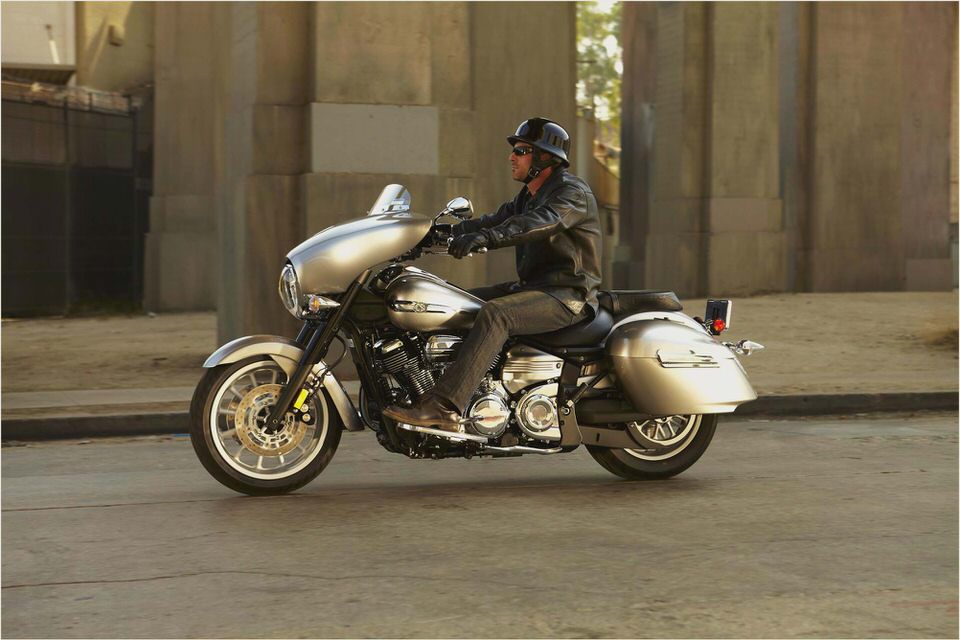 2011 Yamaha TT-R110E
Yamaha XJ6 Diversion Review How To Make & Do Everything!
2003 Yamaha FJR1300: MD Ride Review -…
Project Re-Cycle Yamaha FZ6
Yamaha FJR 1300 AE 2014: the 'missing link' Bikes Doctor