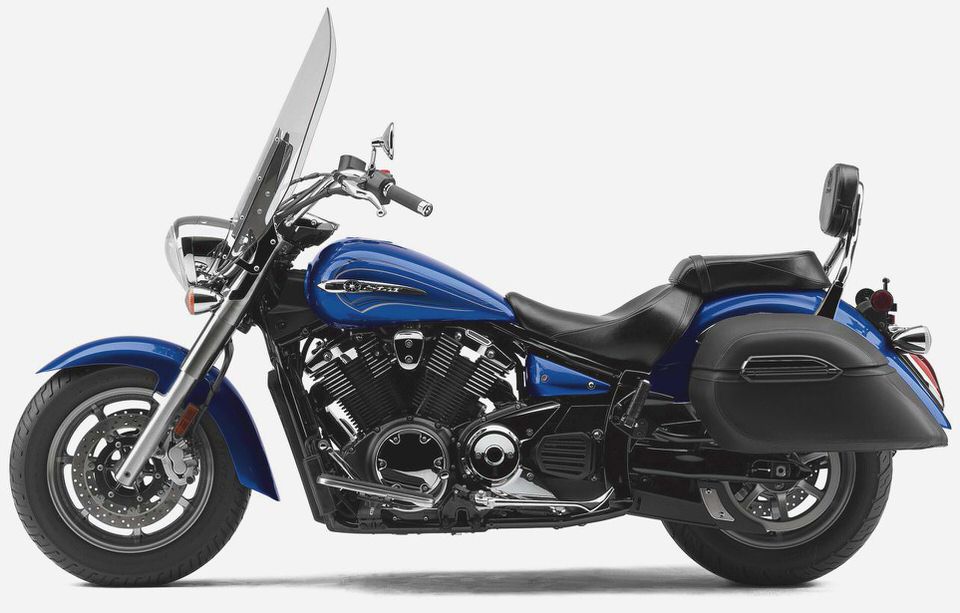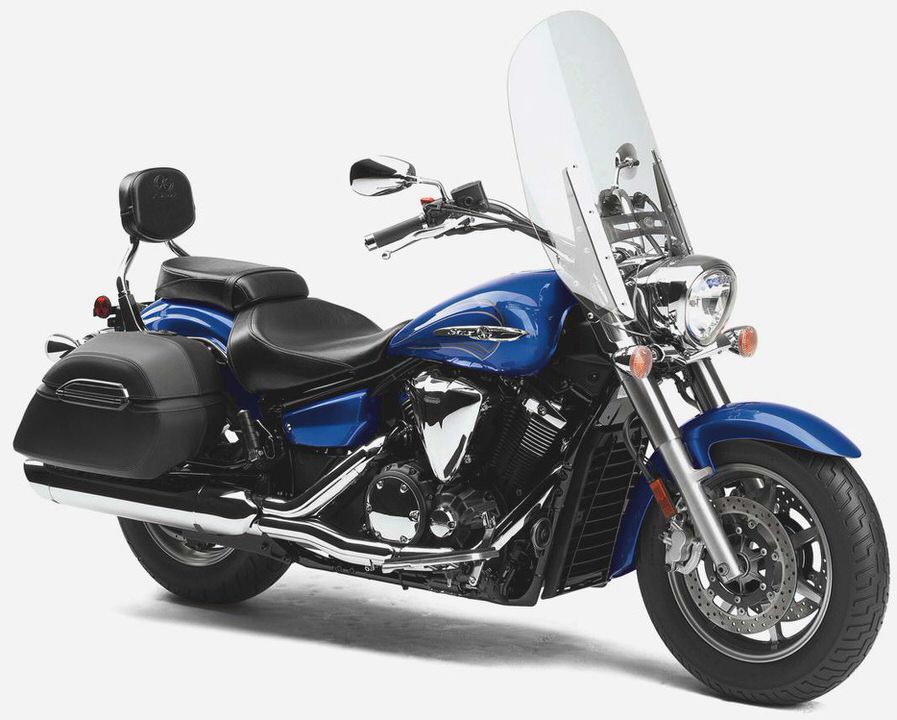 November 16th, 2009 at 11:51 am
New features for 2010 add increased comfort and style.
The 2010 Yamaha V-Star 1300 has a "casual touring" stablemate. The "V-Star 1300 Tourer" version of the 2010 V-Star 1300 has all the same great features plus a windshield, locking saddlebags and passenger backrest. These value added items are sure to have the smiles rolling by in style and comfort.
For 2010, the engineers have revised the seat, handlebars and riding position for improved rider comfort. They also improved some styling highlihts too.
Now even more to love.
With new features for 2010, the 2010 Yamaha V-Star 1300 Tourer offers a more relaxed riding position thanks to a new handlebar configuration and the newly contoured, lower seat. Enhanced style comes from a new chrome plated headlight and belt covers. Leather covered hard saddlebags, adjustable windshield and passenger backrest, fuel injected 80 cubic inch V-Twin and reliable best drive all come standard.
The V-Star 1300 Tourer has the same class leading power and handling of the regular V-Star 1300 plus 3 of the most sought after "casual touring" extras.
A windshield, locking saddlebags and passenger backrest make the Tourer a perfect weekend escape machine. From the spacious rider floorboards to the roomy saddlebags, all of the components blend together to offer unmatched function, comfort and style.
Key Features
•  The V Star 1300 Tourer comes standard with hard leather-wrapped sidebags, passenger backrest and windshield. The touring package is designed from the factory so it's styled consistently with the bike's fluid lines.
•  The midsize V Star 1300 Tourer brings modern classic styling along for a lighter, sportier, hot-rodinspired ride.
•  80-cubic-inch (1304cc) liquid-cooled, fuel-injected V-twin produces excellent power across the board along with a highly stimulating exhaust note
•  Modern-classic design, including a flangeless gas tank and two-into-one exhaust, gives the V Star 1300 that distinctive Star look.
•  Steel chassis gets 48 percent of the bike's weight on the front tire, for quick, light handling and maneuverability.
•  Authentic cruiser features such as belt drive, steel fenders and fuel tank, open up the customization possibilities even further.
New for 2010
•  The handlebar bend is changed, bringing the bars closer to the rider for a more relaxed riding position.
•  The shape of the seat has been redesigned with a "dish" shape for improved comfort, and it allows riders to touch the ground easily.
•  A new 3-D tank emblem design adorns the V Star 1300 Tourer and evokes a modern-classic look.
•  The V Star 1300 Tourer gets even more chrome: a new chrome headlight housing and chrome belt guard. Plus, there's a new gloss black finish on the frame that adds a high-quality look.
•  The 1304cc (80 cubic inches), 60-degree, SOHC, V-twin engine delivers smooth power to the ground, while maintaining the classic big cruiser sound and pulse characteristics.
•  Fuel injected—each cylinder is fed by its own injector spraying into twin 36mm intake valves, while the twin bore design allows the computer-controlled system to feed a precise amount of fuel/air mixture to the engine. The result is strong, smooth and seamless performance across the full range of engine rpm.
•  Four valves per cylinder (36mm intake, 32mm exhaust) provide optimum combustion efficiency; roller rocker arms reduce friction for better performance and reduced wear.
•  Ceramic composite cylinder sleeves contain 100mm forged pistons for excellent durability and longevity.
•  9.5:1 compression ratio and aggressive cam timing produce plenty of power across the board and a distinctive exhaust note.
•  Forged connecting rods ride a single crankpin for true V-twin sound and power.
•  Sly cooling system routes liquid through hidden hoses and internal engine passages for air-cooled looks and liquid-cooled performance. Oil filter is easy to get to but also tucked nearly out of sight for clean, pure looks.
•  The belt drive transfers power from the transmission to the wheel with authority. The belt system is virtually maintenance free and delivers a quicker, more impressive throttle response feeling than ashaft drive.
•  The classic cylinder fin styling of an air-cooled engine with the consistent potency of a liquid-cooled power plant. With the radiator set back between the down tubes discretely routed plumbing, the V Star 1300 Tourer's classic beauty shines through.
•  Hydraulic cam chain tensioner reduces noise and maintenance.
Chassis/Suspension
•  Built on a double cradle steel frame, giving the bike a rigid base for nimble handling, while allowing enough frame flex to be comfortable on the open road.
•  The swingarm looks sweet and gives the bike its great handling character. Mated with belt guards, the swingarm's sleek design is intergrated into the overall styling of the whole bike. This allows excellent road bump absorption for all-day comfort on the great wide open.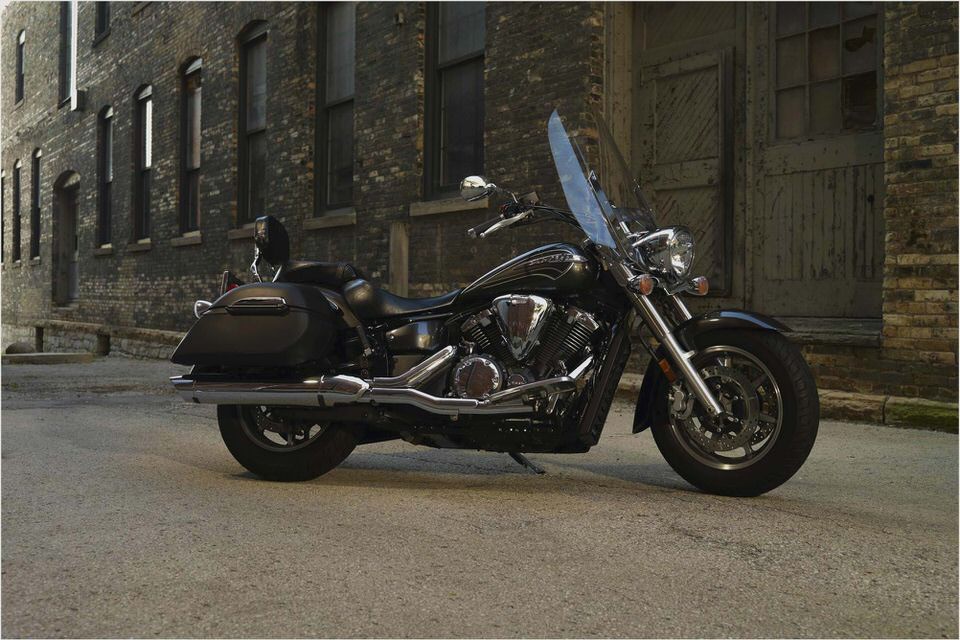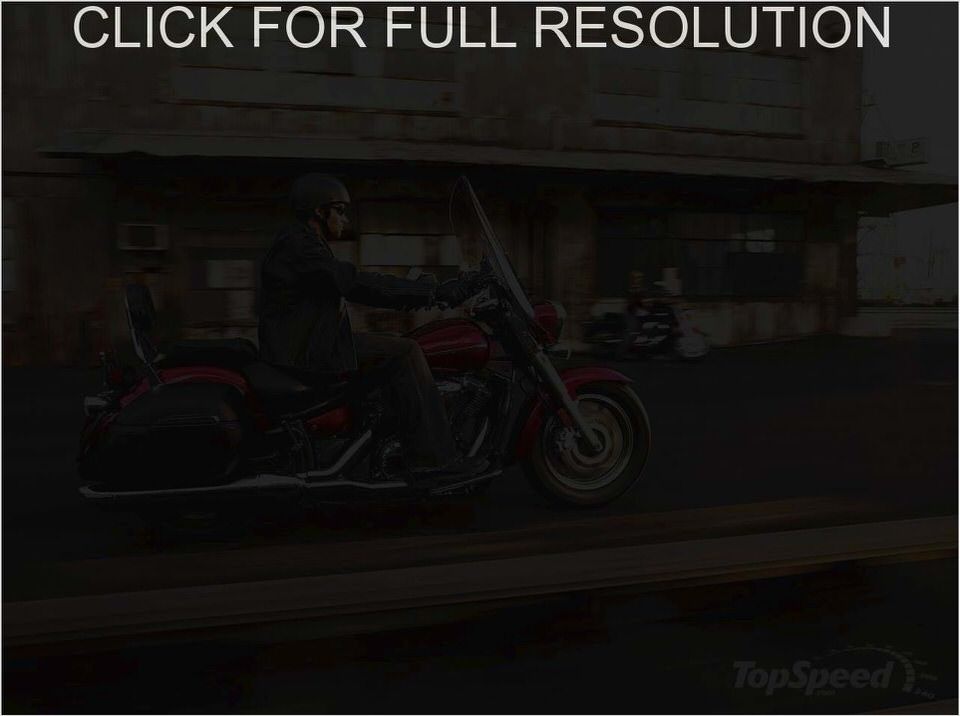 •  41mm fork tubes with stainless covers look great and serve up a smooth, controlled ride.
•  A thick, chromed handlebar rides in painted clamps for a custom look.
•  The fuel tank is sculpted low and sleek for style and comfort, with a flush-fitting, aeronautical-style gas cap incorporated into the tank's sleek, flangeless-type design. The tank holds a generous 4.9 gallons of fuel, thanks to a remotely located sub tank that also houses the fuel pump, for plenty of traveling range on the open road.
•  Seven-spoke cast wheels and matching rear pulley mount fat, 16-inch tires for a cool period look albeit with big contact patches on the road.
•  Dual 298mm front and single rear disc brakes. Provides consistent and predictable stopping power for driving in traffic or out on the open highway.
Additional Features
•  Star quality paint, chrome and detailing vie for attention wherever you look; fenders are steel not plastic.
•  Retro-modern bar-mounted instrumentation contains analog speedometer along with LCD display; indicator lights for high beam, turn signal, low oil level, low fuel, coolant temperature, neutral—and engine diagnostic function.
•  Floating floorboards and an adjustable heel/toe shifter provide a comfortable, low-effort ride and makes moving through the 5-speed gearbox a snap.
•  Bright multi-reflector headlight and amber turn signals behind clear lenses give a custom look.
•  Oxygen sensor and catalyst reduce emissions.
USA Specifications
2010 Yamaha V-Star 1300 Tourer
MSRP* $11,790 (Raven) Available from February 2010
$11,790 (Impact Blue) Available from February 2010
Type: 80-cubic-inch (1304cc) liquid-cooled V-twin; SOHC, 4 valves/cylinder
Bore x Stroke: 100.0 mm x 83.0 mm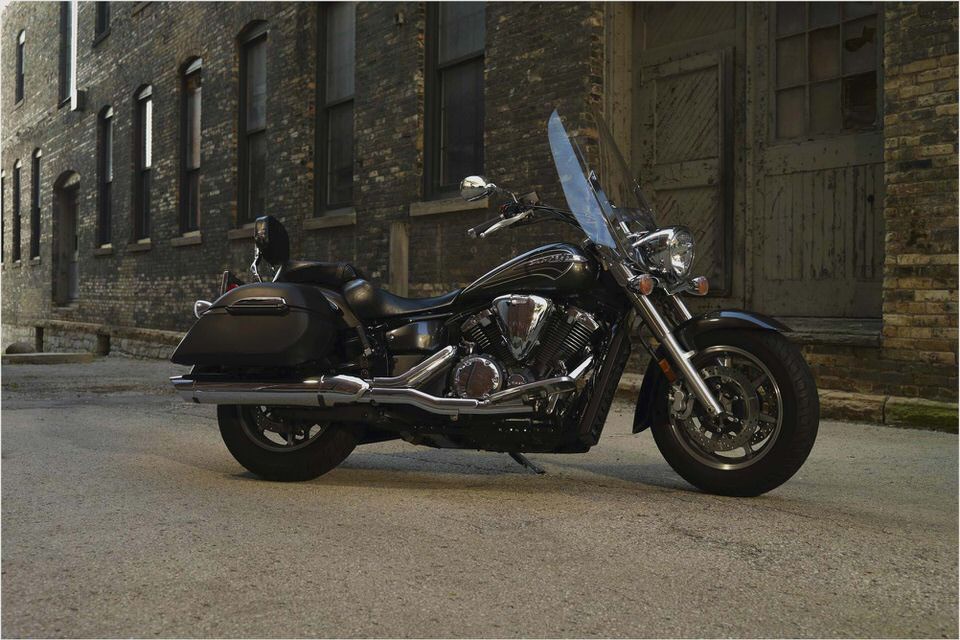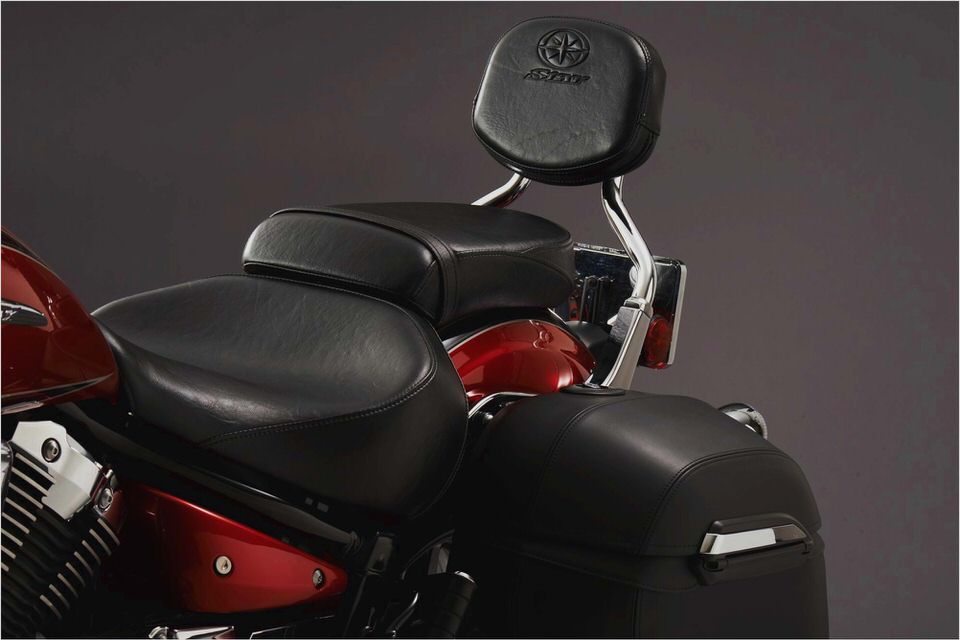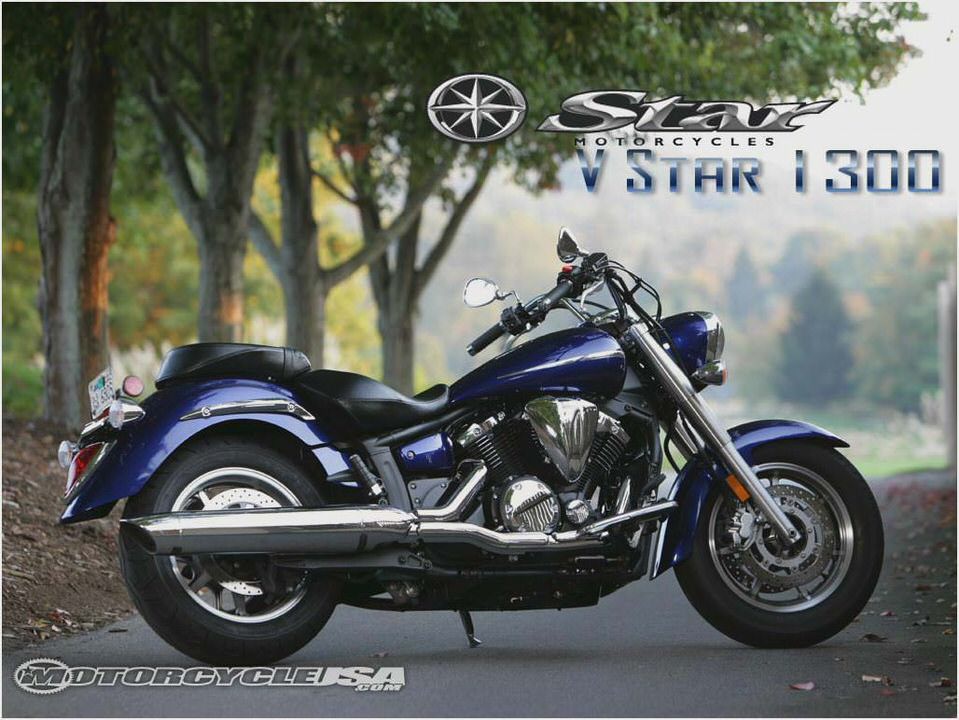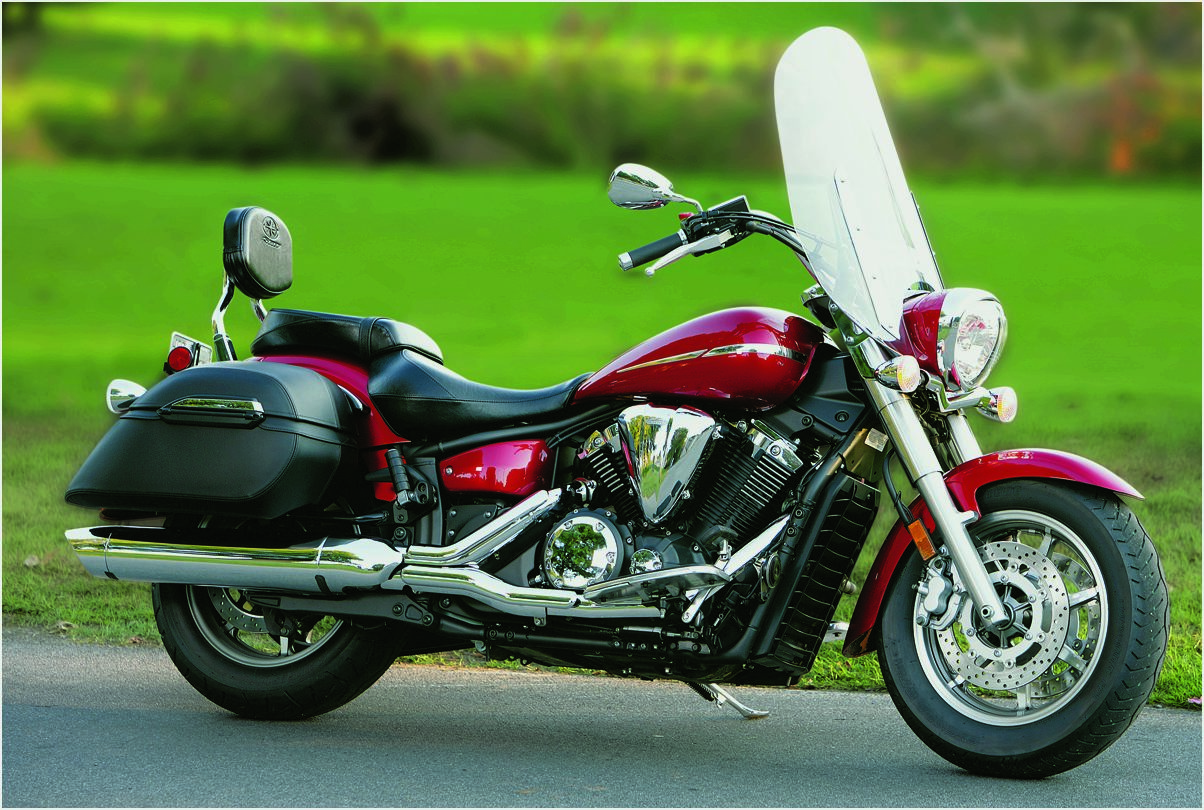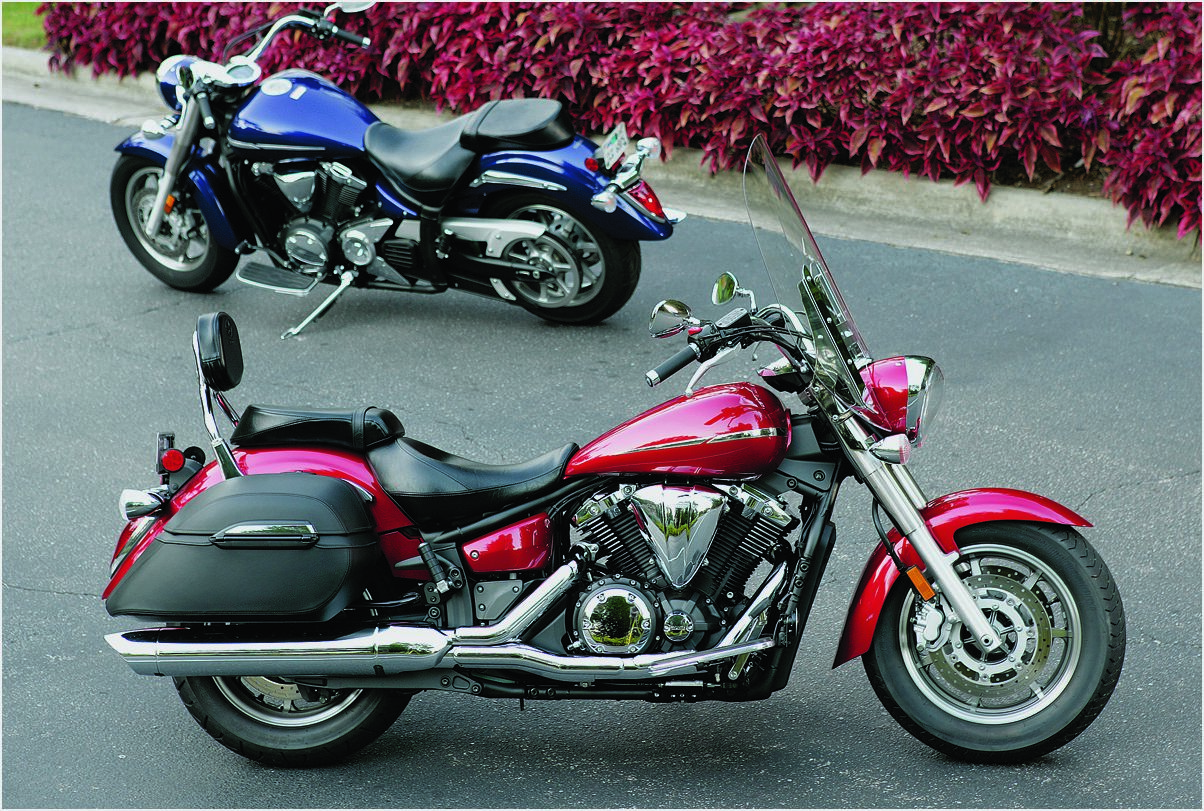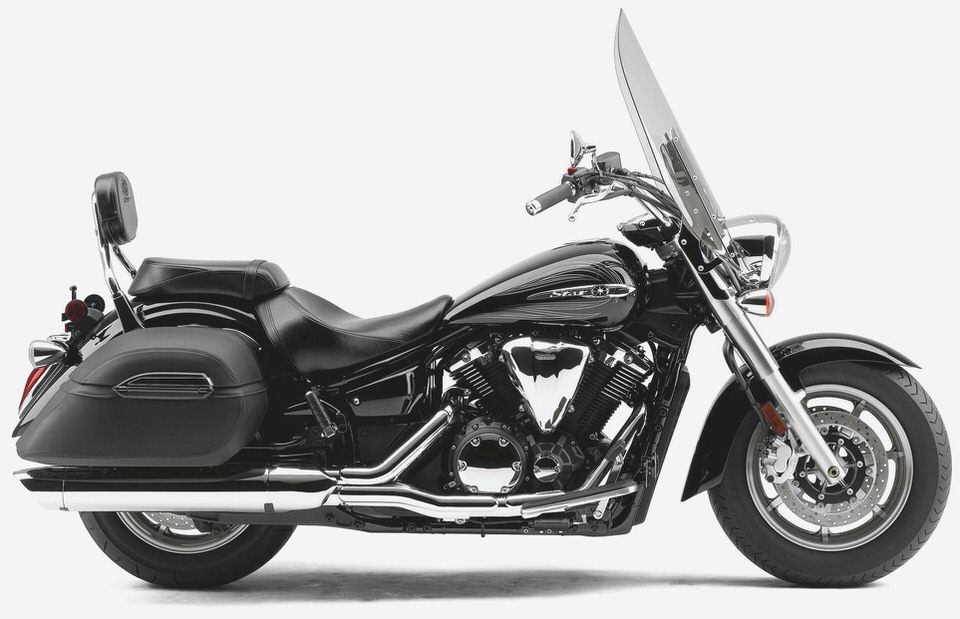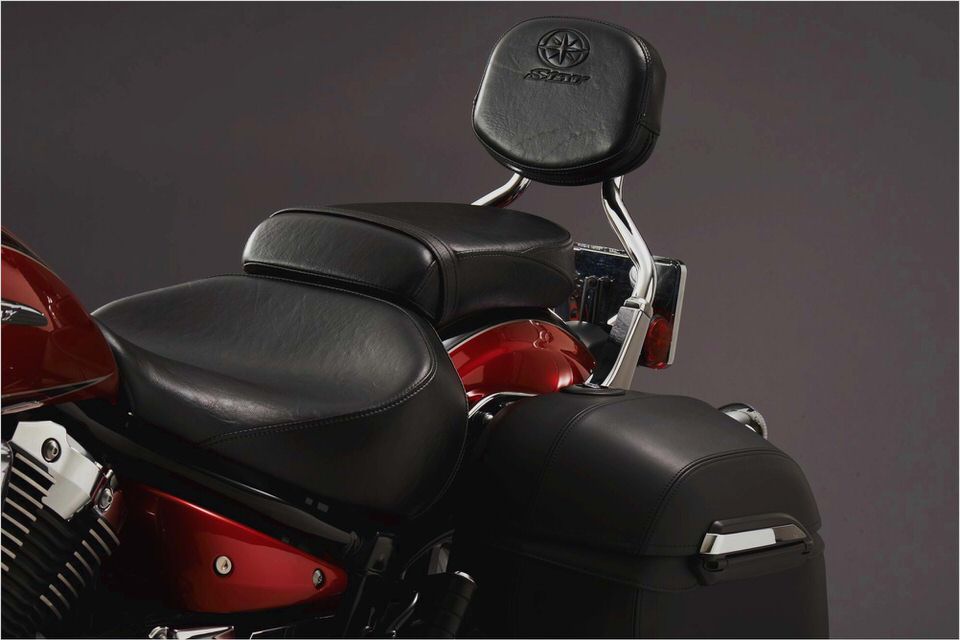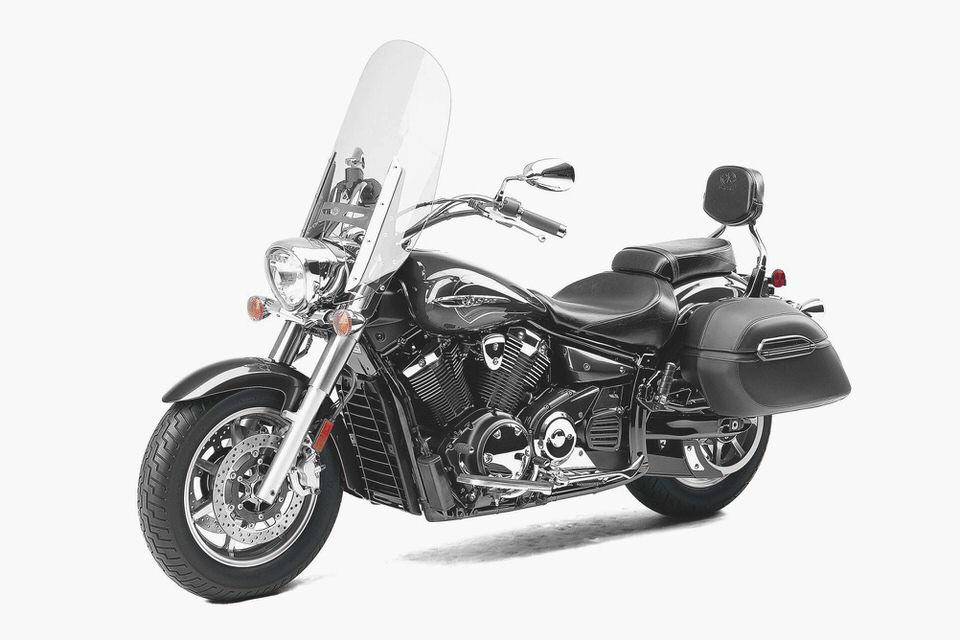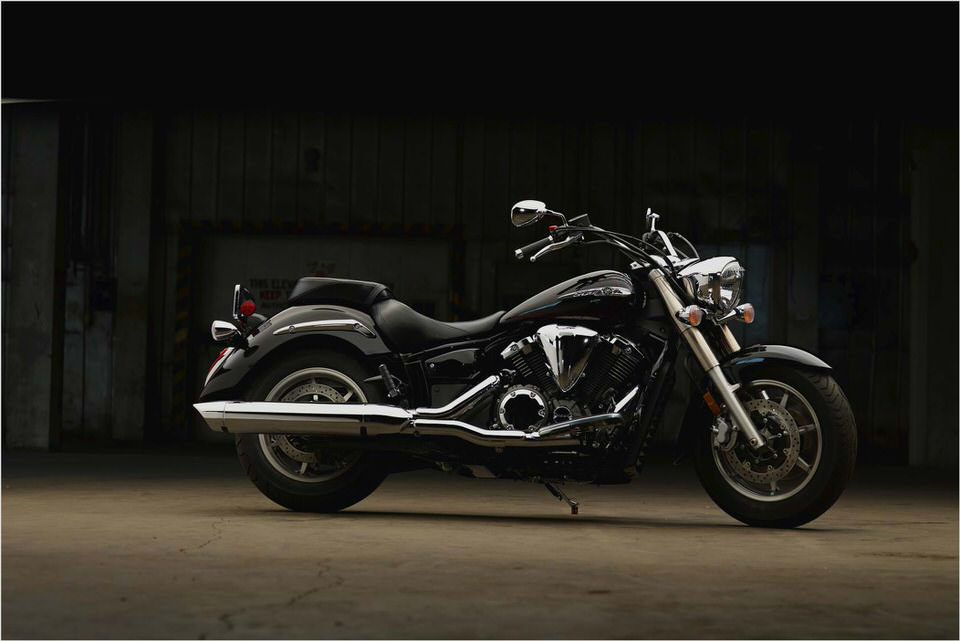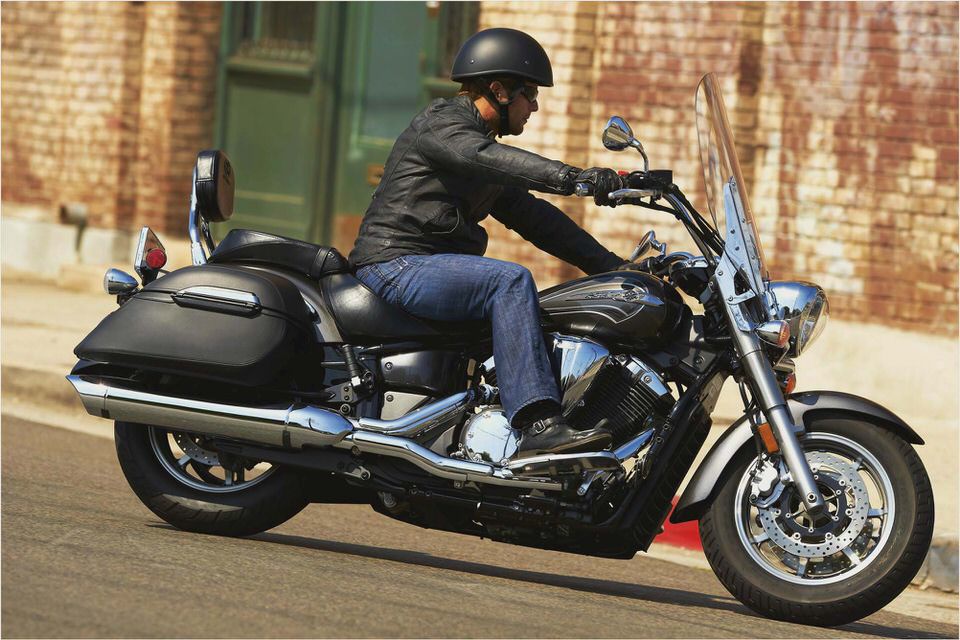 2012 Yamaha FZ6R Comparison – Motorcycle USA
Review: Yamaha FJR 1300AE
Memorable Motorcycle Yamaha FS1 – Motorcycle USA
Yamaha Ag 100 Parts List Owners Guide Books
2010 Yamaha YZ450F motorcycle review @ Top Speed