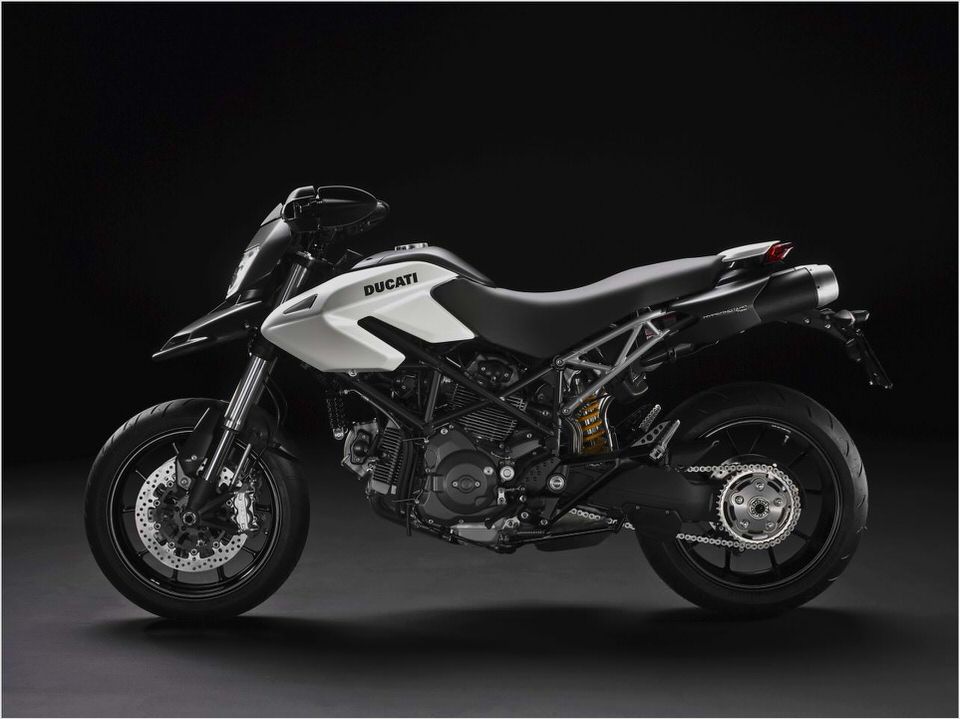 Ducati Hypermotard tech info
Engine Size (cc): 796 Warranty: Vehicle has an existing warranty For Sale By: Dealer VIN: ZDM1YAAN1CB024110
Ducati Hypermotard description
Beautiful matte black 2012 Ducati Hypermotard 796. Only 700 miles! Factory warranty until 12/9/14. This bike is just like new! Buy it now and ride today!
If you are not 100% satisfied with this motorcycle you can cancel the transaction. We are a 100% positive feedback dealer.
Call Joe with any questions 386-334-7000
2012 Ducati Hypermotard 796
Intro
When Ducati came up with the Hypermotard motorcycle, the company was looking for a bike that fell into the gap between sportbikes and supermotards. When the Hypermotard was introduced by Ducati, the company had created its own cross-over category where motorcycles were practical and versatile for everyday riding as well as having all the features that make riding a pleasure.
The 2012 Ducati Hypermotard line of motorcycles continues to have an innovative design that was shaped by the ideas of function and minimalism. The bikes have a distinctive beak and stylish headlight fairing that make the 2012 Ducati Hypermotard instantly recognizable. The tank has been shaped to give the motorcycles a slimmer waistline, which has also allowed for a narrow rider seat.
The frame has continuously been improved since the bikes' release, so that it is almost completely composed of precision machined components. As a result, the frame is significantly lighter than the original, but maintains its torsional strength, which in turn makes the 2012 Ducati Hypermotard agile and very easy to handle.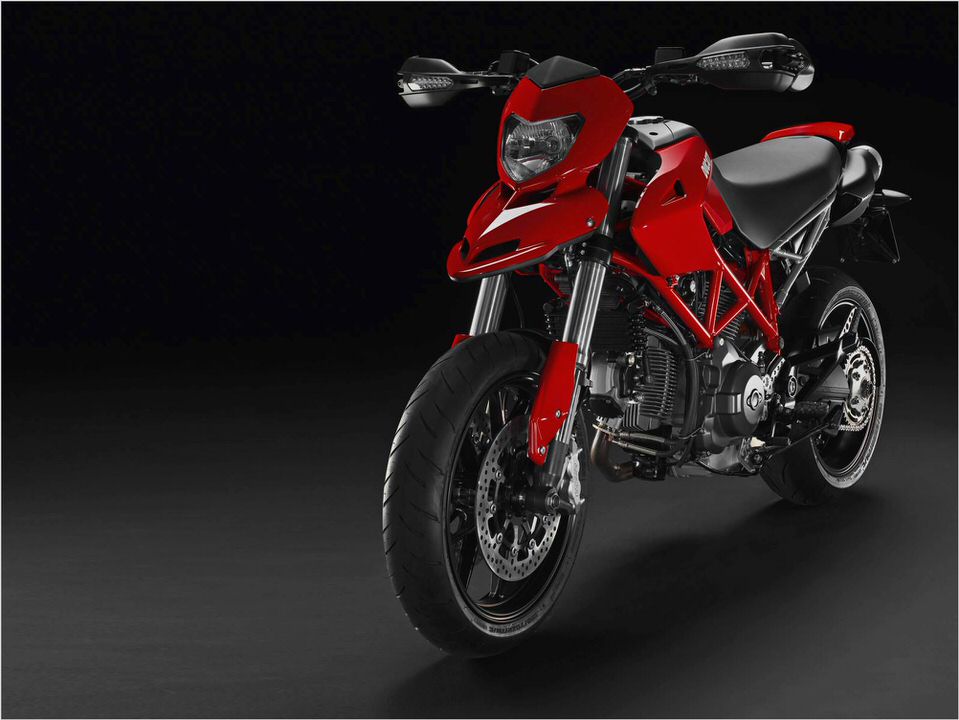 Not only is the design of the 2012 Ducati Hypermotard design innovative, so is its performance. There are two engine options for the 2012 Ducati Hypermotard based on the sub-model chosen. Both engines are L-twin cylinder, air cooled engines that differ in the power output provided.
The 2012 Ducati Hypermotard 796 is equipped with an 803cc engine that produces 81 horsepower at 8000 rpm and 55.7 lb-ft of torque at 6250 rpm. The 2012 Ducati Hypermotard 1100 EVO SP has a 1078cc engine that provides 95 horsepower at 7500 rpm and 75.9 lb-ft of torque at 5750 rpm. Both engines are coupled with a six-speed transmission and provide more than enough power to tackle riding both around the city and out on the highway.
Both sub-models of the 2012 Ducati Hypermotard bikes have state-of-the-art suspensions that include Marzocchi forks in the front suspension. These forks are highly rigid and externally adjustable. The rear suspension uses ZF Sachs shocks that are also fully adjustable and mounted on a single-sided swingarm. The result is that the 2012 Ducati Hypermotard motorcycles are powerful, yet they are easy to handle for most riders.
They are surprisingly agile and able to maneuver in relatively tight corners. The low seat height provides for added confidence for most riders as they are able to place their feet firmly on the ground when at a stop.
New For 2012
The 2012 models of the Ducati Hypermotard are equipped with a rider's seat that has been enhanced for comfort and has been in increased in front and rear length.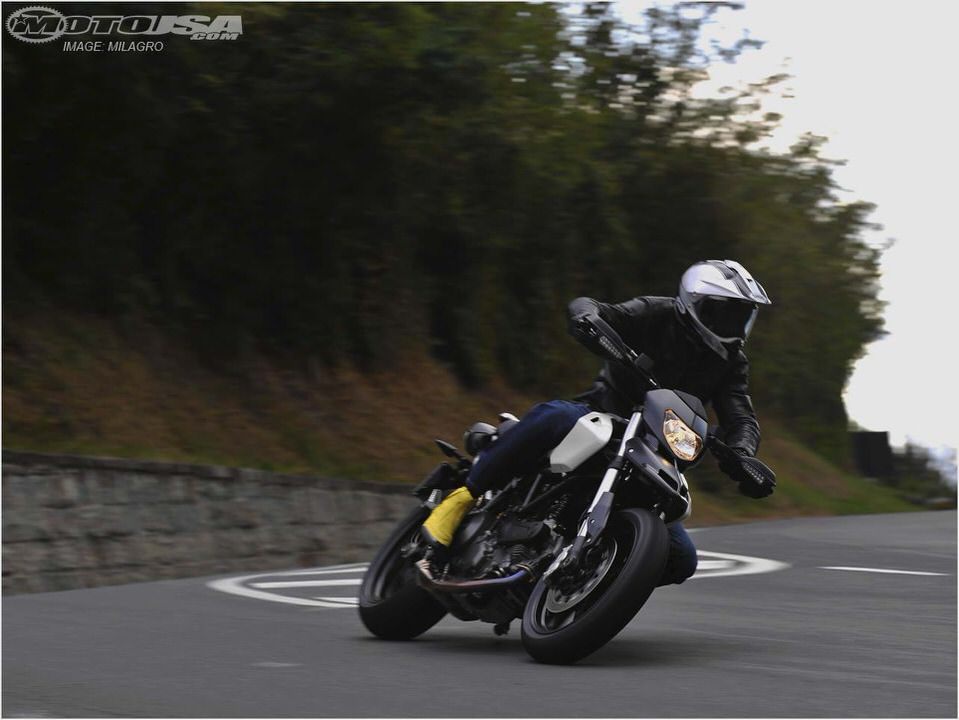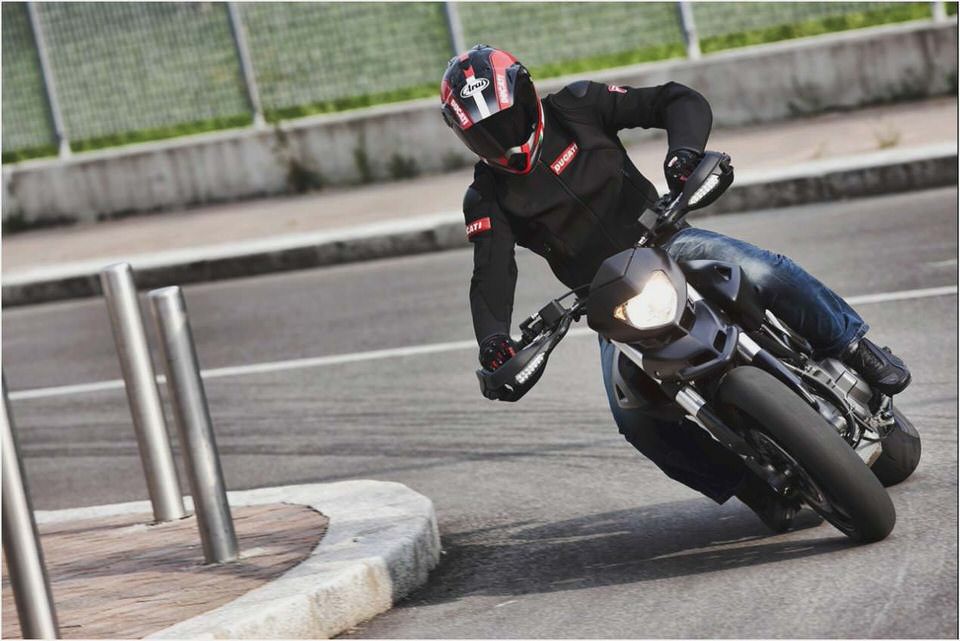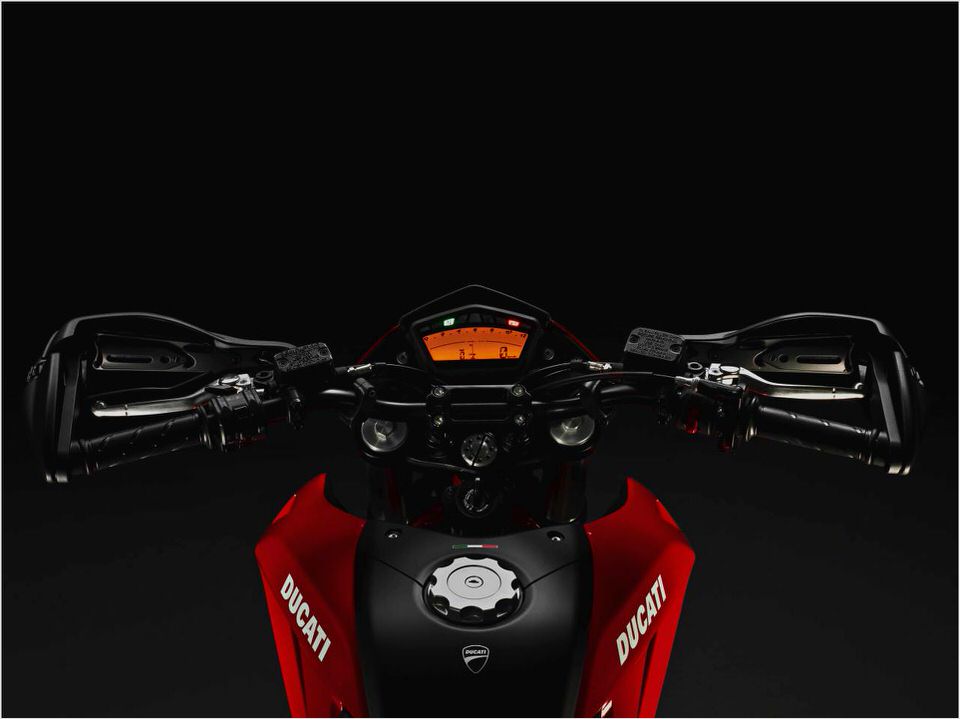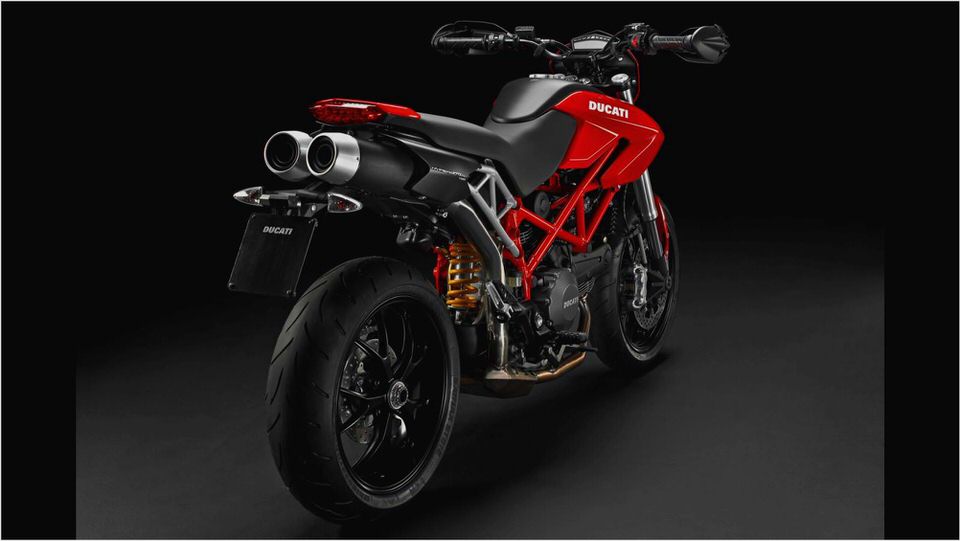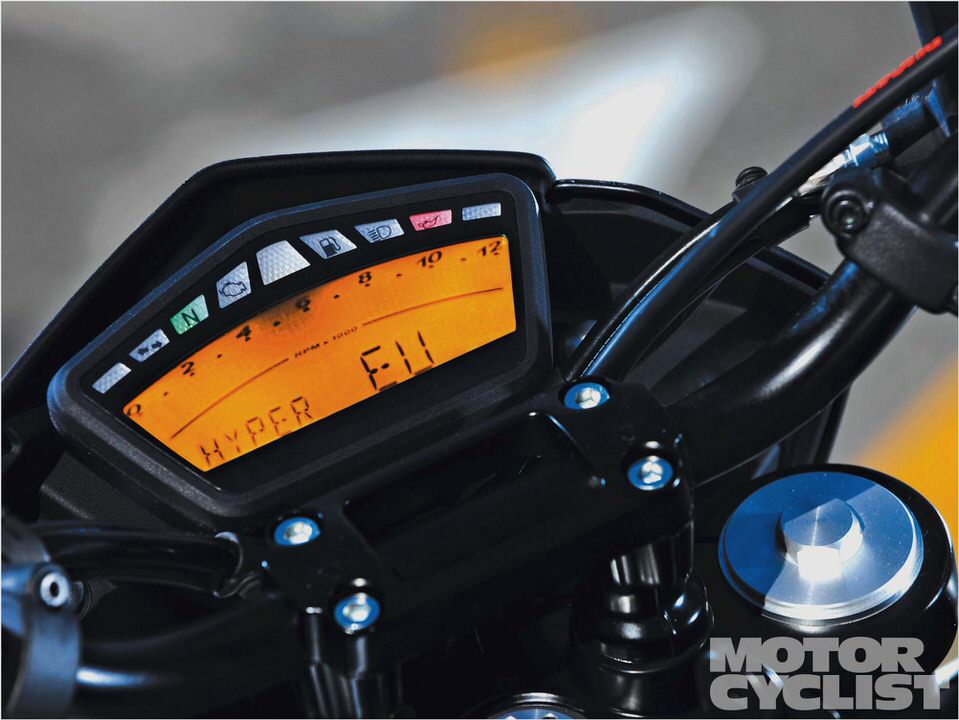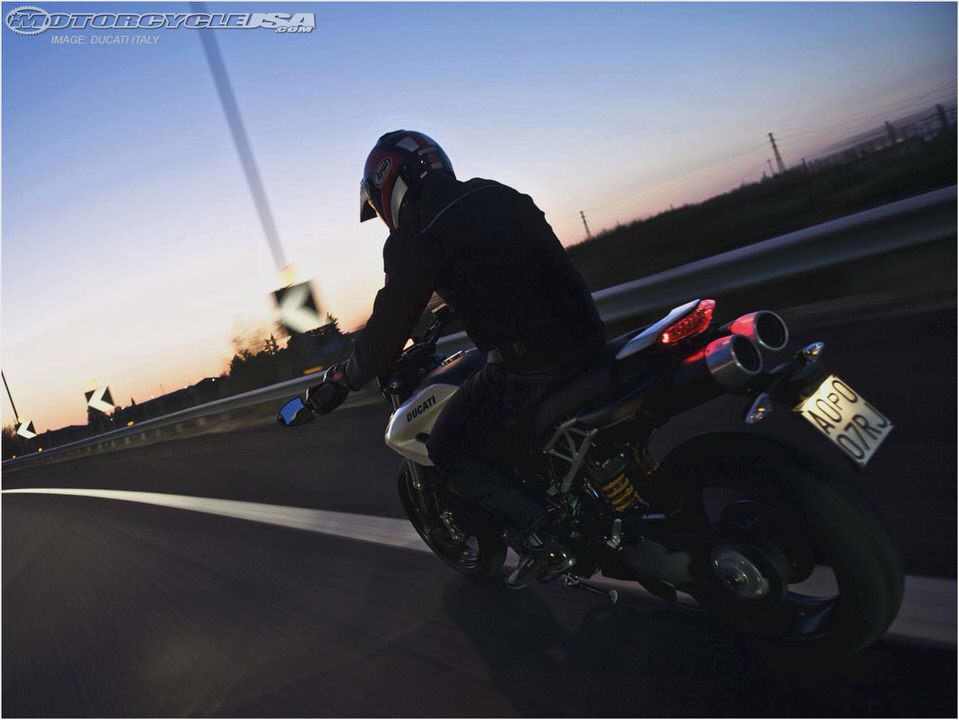 Capirossi looking forward to dual role in 2014 (MotoGP) – Worldnews.com
Battery – Ducati Up North
Ducati Diavel New Bike Review — Motorcycle Magazine
Splitting Heirs: Ducati 998 v 1098 – Road Tests – Visordown
Ducati 900 SS VS Guzzi Le Mans 1000Dennis Noyes Tribute Classic 80s Motorbikes