2012 Kawasaki ER-6n
The smooth ride and contemporary design of the new 2012 Kawasaki ER-6n will surely be many riders` dream came true. Traveling across the city is much more fun with this great motorcycle! So why don't you leave your car in the garage for a while and enjoy the city in a new dimension.
You can forget about trying to save money by researching cheap car insurance quotes online or by finding the fastest route to work in order to save gas. Driving a motorcycle is a lot more convenient and way more fun.
Attitude is rendered through every single curve, bold angle and sensuous line of the new ER-6n ABS. Still, despite this aggressive look, the ABS motorcycle is built for any rider, regardless age or abilities. Thanks to its compact chassis/engine combination, proper rider ergonomics and controllable performance, the Kawasaki ER-6n is very user-friendly.
An important component of the new ER-6 ABS is the all-new double-pipe perimeter-style frame. The bodywork highlights the frame, while the lightweight looks is sustained by the double-pipe design of this new frame, crafted from high-tensile steel. The fuel tank in 22 mm taller, so the mass of the bike looks more concentrated at the front.
Another improvement is lighter, easier handling package. This is possible because of the better rigidity balance of the double-pipe frame and swing arm.
There is more torque in everyday range below 7,000 rpm, thanks to a larger under-engine muffler and improved internal construction. To add more rider excitement, the induction note is also upgraded as the intake ducts go through the frame tubes and provide cool fresh air for the engine.
Placed above the handlebar, the instrument cluster comprises more features. The layout can be easier read, while the multifunction LCD screen has blue back lighting and the LED back lights of the tachometer ensures night visibility. Besides standard features, there are also new ones such as Economical Riding Indicator, remaining range and average/instant fuel consumption.
The new ABS unit provides advanced ABS control for the new 2012 Kawasaki ER-6n . so ride is safer. The bike is Euro-III compliant and is powered by a compact, quick-revving Parallel Twin engine with stronger low-mid range. The headlamp is more compact, shrouds are revised and the tail cowl is sharper.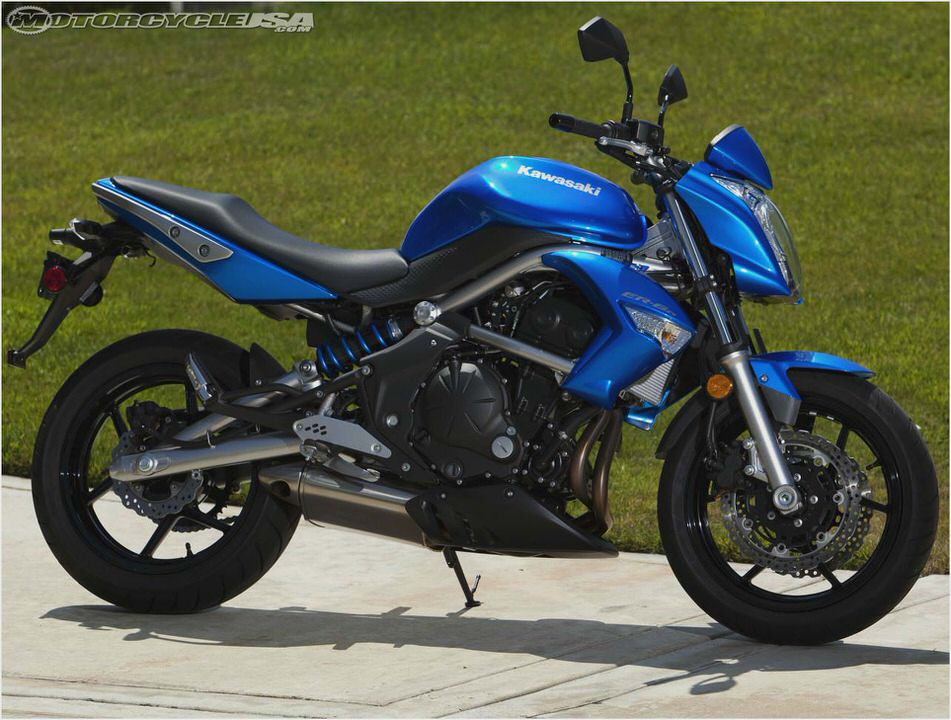 With a reduced vibration transfer and ergonomic passenger grips, the rider`s comfort offered by the new 2012 Kawasaki ER-6n is also increased. Most people think that motorcycles are for young and reckless drivers yet driving a motorcycle is a thrilling experience which also comes with financial advantages.
While reading cars review and keeping up with the latest automotive innovations is important, learning about motorcycles can be fun too, and the truth is both vehicles offer completely different experiences that everyone should try. Indeed, a motorcycle is usually cheaper than a car, but a cars review can introduce you to an automobile with encompasses all you've ever wanted on a car.
That being said, safety and budget should always be on your mind, no matter what kind of vehicle you want to purchase. No matter how much you search for car insurance quotes online, you will never be able to save enough money in order to compare your car's ownership costs with the ones of a motorcycle. Furthermore you will also be saving a lot of time in traffic, time which you can spend in a more productive manner.
Whether you are a passionate motorcycle driver or you have never drove one before, the 2012 Kawasaki should be your top pick. With this sports bike you can enjoy a thrilling driving experience while saving time and money.
2012 Kawasaki ER-6n Pictures Gallery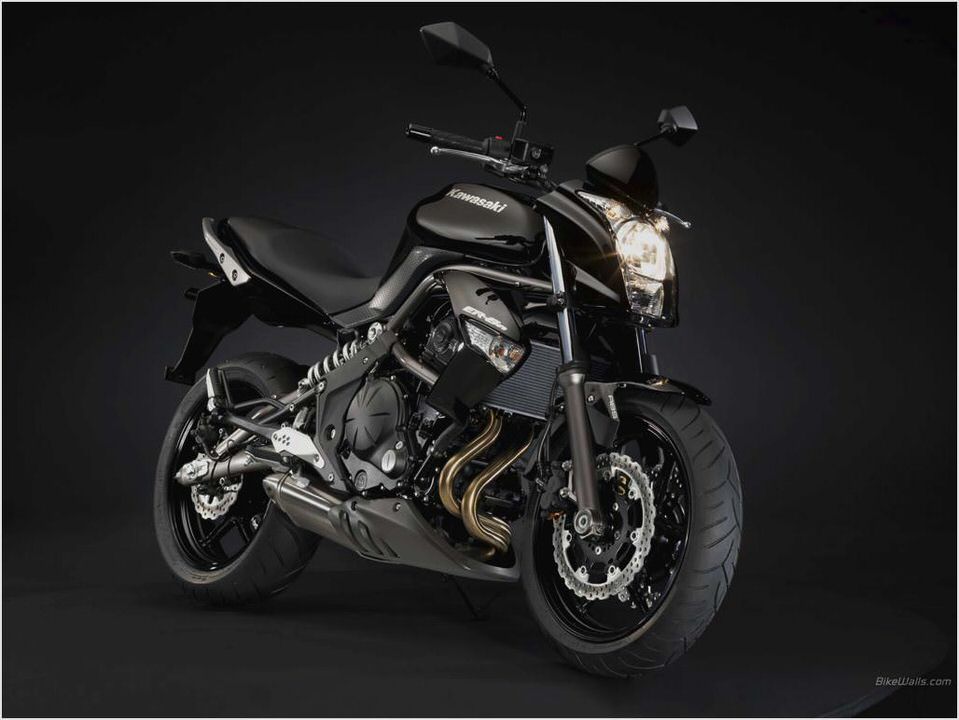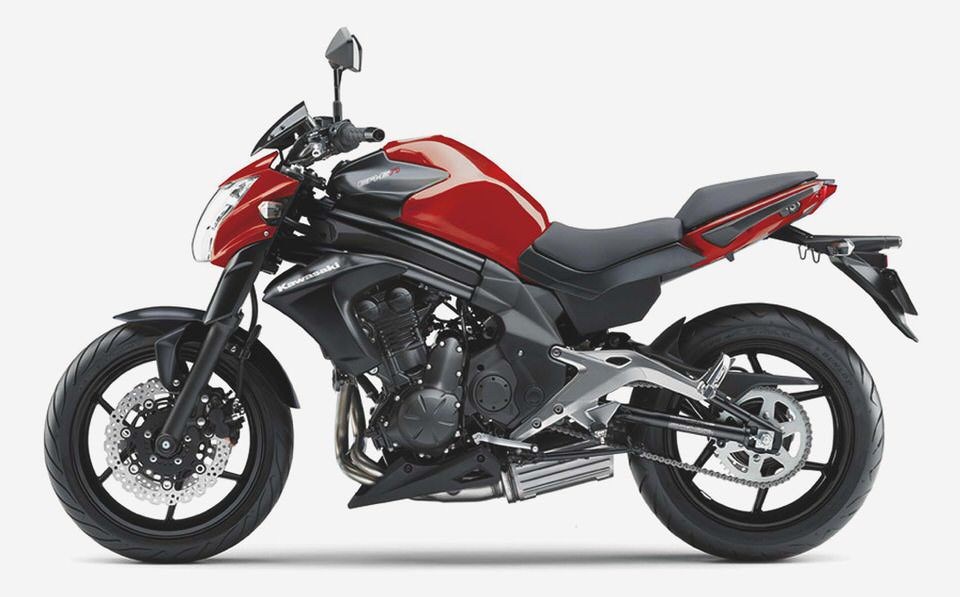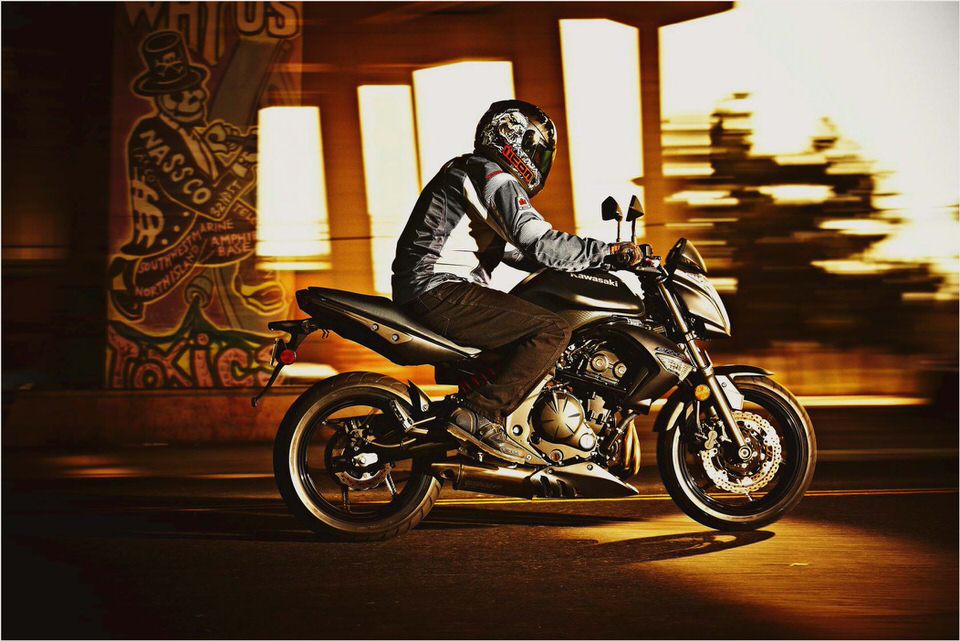 Kawasaki Er-5 GhostBikes Blog
Three new destroked Kwackers for 2011: The Kawasaki Ninja 400R, ER4N and…
2011 Kawasaki Ninja 1000 First Ride – Motorcycle USA
The Specifications for a Kawasaki Ninja ZX6 eHow
News of the world of motorcycling > 2006 Kawasaki Ninja ZX-10R