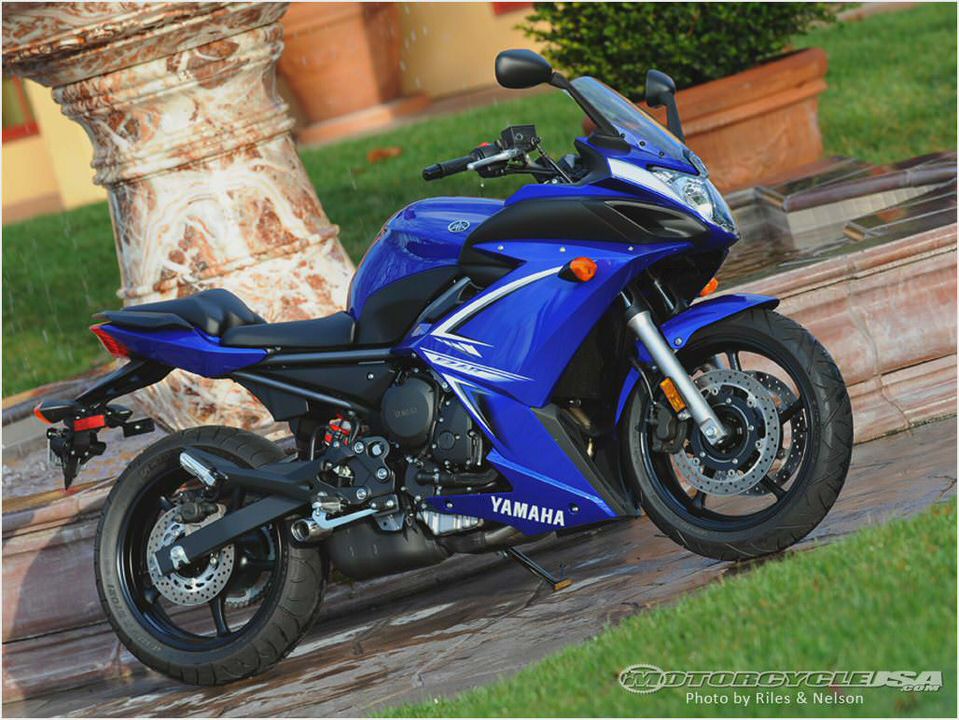 2012 Yamaha FZ6R Comparison
The Yamaha FZ6R inspired confidence in our testers, but struggled against the competition. See the FZ6R in action in the Yamaha FZ6R comparison video .
According to Yamaha. one out of ten FZ6R buyers is a woman. When you take into consideration the majority of motorcycle purchases by women are cruisers, this figure is actually quite impressive for a legitimate 600cc sportbike. After a short time on this motorcycle, it's easy to understand why women are choosing this model.
Yamaha introduced this budget-friendly mount for the 2009 model year, where it actually boasted a sub-$7000 MSRP. The price tag has steadily crept up to $7,690 for the 2012 model but the FZ6R still represents one of the more affordable entries to the sportbike world.
The FZ6R power is smooth and the motorcycle carries itself well at speed. The power delivery is consistent at higher and lower rpm, and that translates to a predictable ride that makes for a self-assured operator. Most women tend to enjoy a "confidence inspiring" experience over a "hairball survival session."
Riders won't have to compromise the high-performance sound, however, as Tania found the FZ6R delivers a pleasing tenor: "The Yamaha sounds like a real sport bike should sound."
Our testers found the 2012 Yamaha FZ6R confidence inspiring and easy to ride – it's also an affordable sportbike.
All the riders enjoyed the bike's smooth drivetrain, but a couple gals mentioned that they felt second gear was a little too tall. One test rider felt the Yamaha could have benefited from another gear, but I won't tell you her speed on the freeway when that thought crossed her mind. The bike felt like a solid entry-level sportbike, and that's a good thing, since not all riders are wired to kick off their riding careers on an R6.
I used to joke with my former team at Kawasaki, "If I get off the bike and kiss the ground, the ride route you selected was too challenging." This mostly applied to single-track OHV cow trails with little room for error, but the principle applies here as well. I wasn't blessing the earth after getting off the Yamaha, as it handles a speedy street pace without trouble.
When it came to handling and suspension, we were all pleasantly surprised by how well it handles for an entry-level sportbike. It wasn't nearly as stiff as the Ducati or Triumph. It was a comfortable and efficient ride, just right for a less experienced rider.
To me, the Yamaha felt like an old friend. I hadn't ridden it before this day, but I felt like I had been in its saddle before.
The front and rear is well balanced. The more aggressive riders had no trouble laying it over in the turns. "It corners well and handles the rough choppy roads just fine," explains Vicki.
Testers felt the 2012 Yamaha FZ6R handled corners well and was easy to maintain on choppy roads.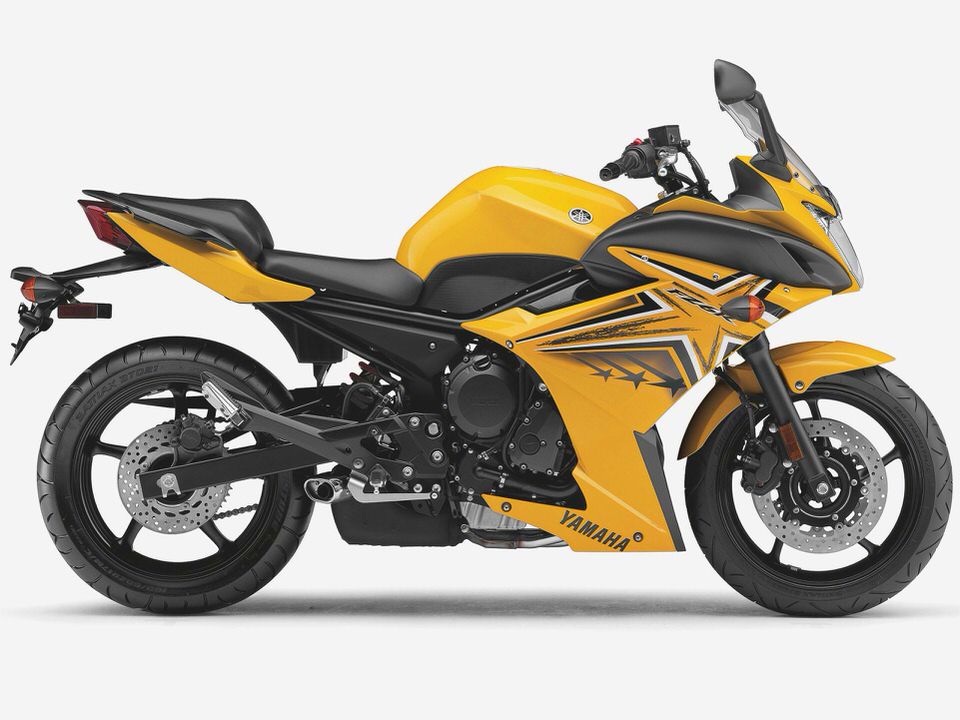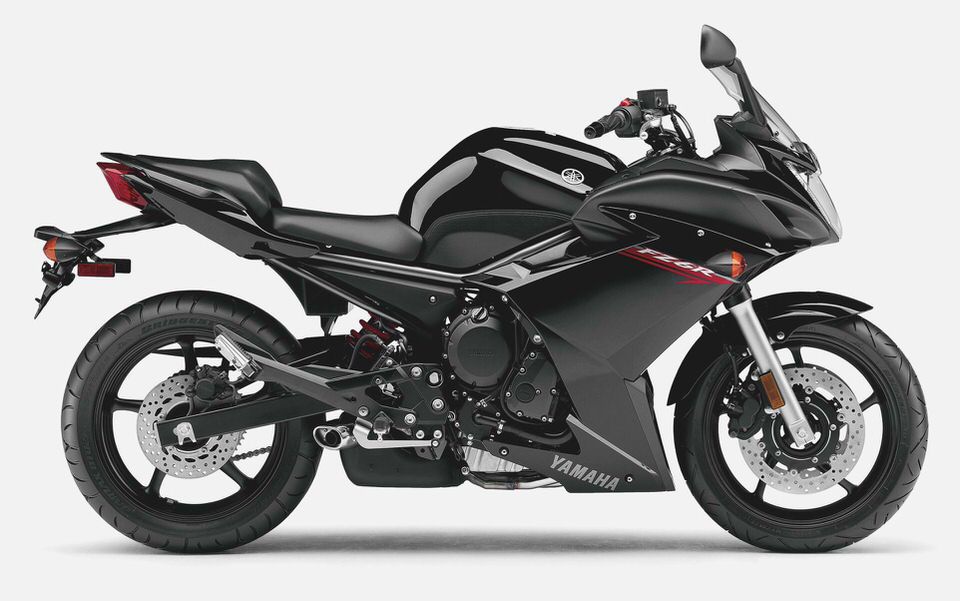 The Yamaha's binders, twin-piston calipers gripping dual 298mm discs up front and a single-piston/245mm out back, are smooth and felt like a solid braking system. This was backed up by the second place score in the stopping distance test at 128.6 feet.
Test riders found the cockpit comfortable and even our tallest test rider at 5'9" said the levers and pegs were comfortable and easy to reach. The bike has a sportbike feel without the super aggressive bent over rider position. However, one rider didn't like the upright seating.
She said it made her feel less engaged with the bike when riding it more like a sportbike.
Scoring second again in the Instrumentation/electronics category, the Yamaha features a basic, simple and easy analog tachometer and digital speedo.
"I was surprised Yamaha didn't throw a gear indicator on this model. While it's not necessary, it is a nice feature to have on an entry-level sportbike," suggests Vicki.
The Yamaha is a good-looking sportbike and could easily be mistaken for a 600cc supersport. The red pinstripe on the wheels is subtle, but accents the blacked-out look nicely. I know black bikes are popular, but I'd pick the pearl white version any day of the week just like the female rider on the 2012 Yamaha FZ6R landing page on their website.
While the Yamaha didn't nail top scores in very many categories, it did beat the Ducati and Kawasaki on the objective categories. Overall it is a solid entry-level sportbike.
The Yamaha FZR6 is definitely a confidence inspiring motorcycle. When you combine that with a class-leading 216-mile range and appealing 47 mpg average, this bike should make plenty of short lists for those looking to get into a sportbike for well under $8,000.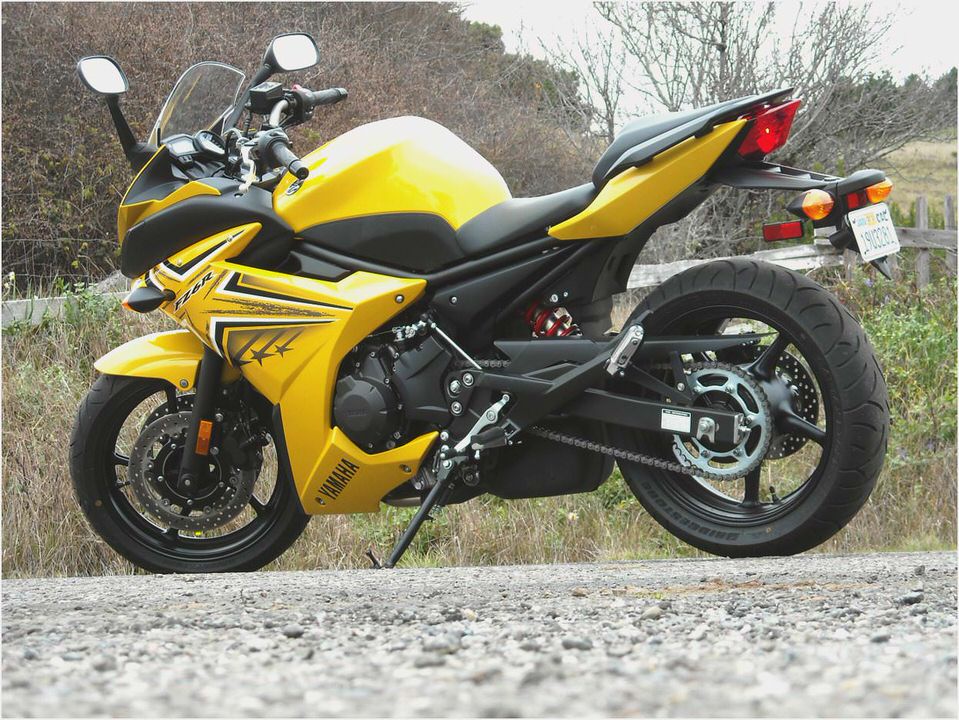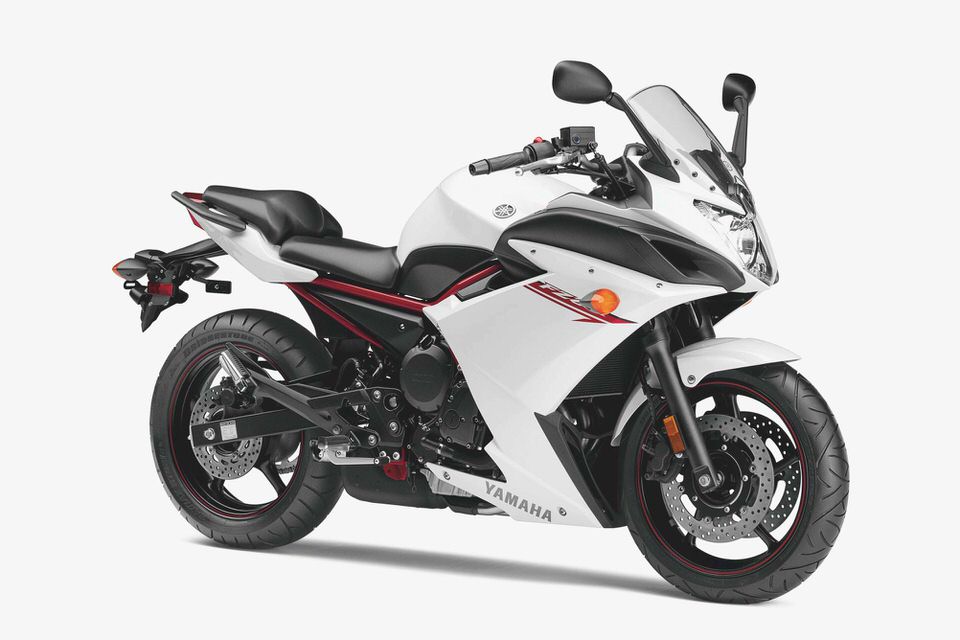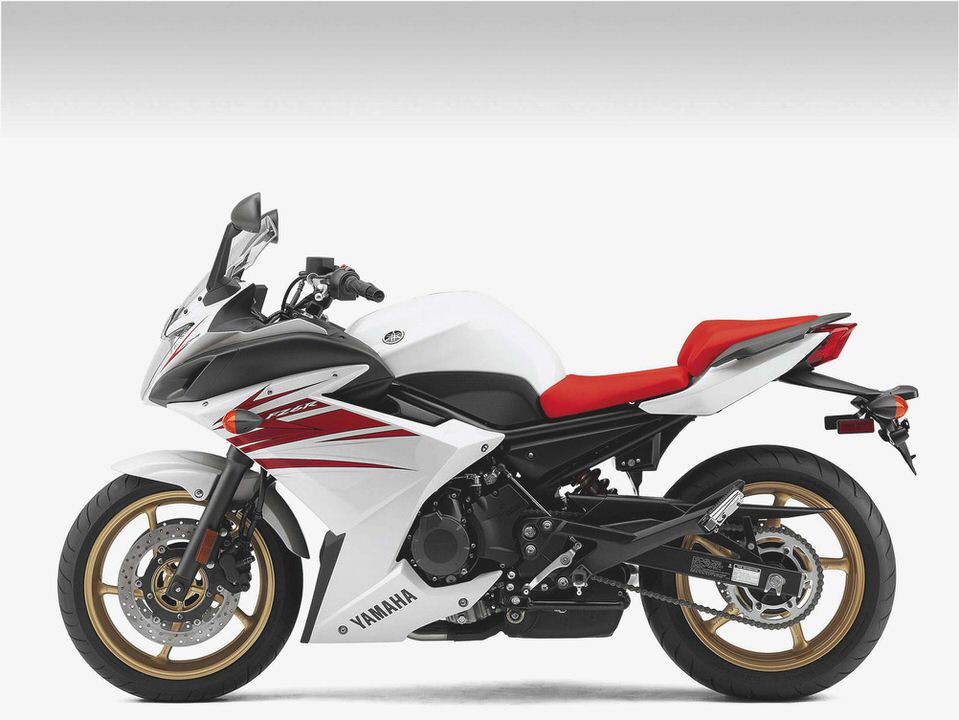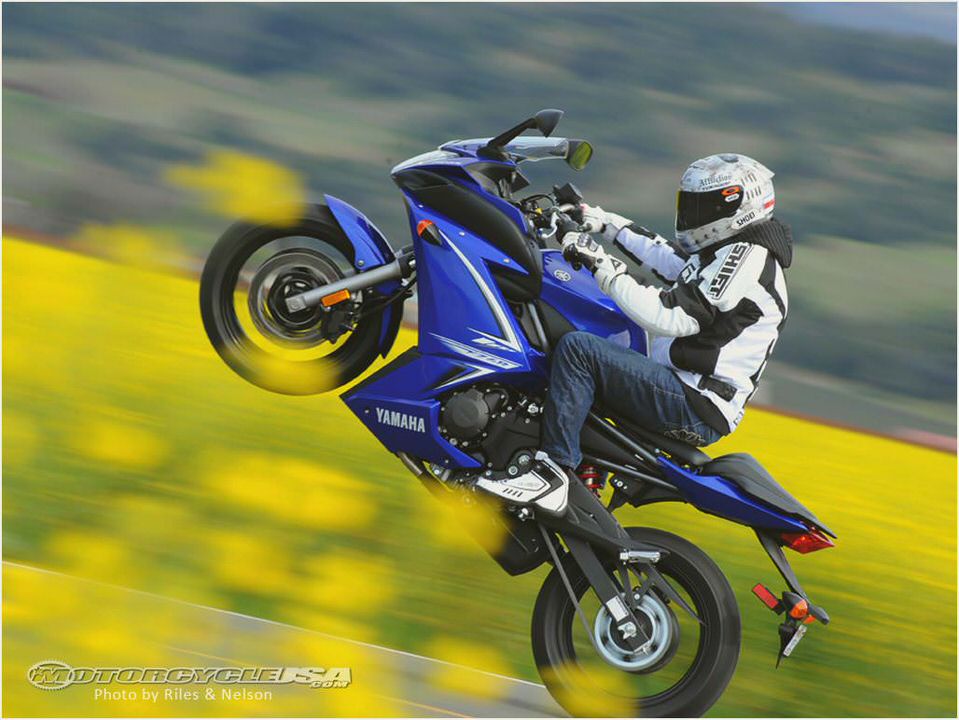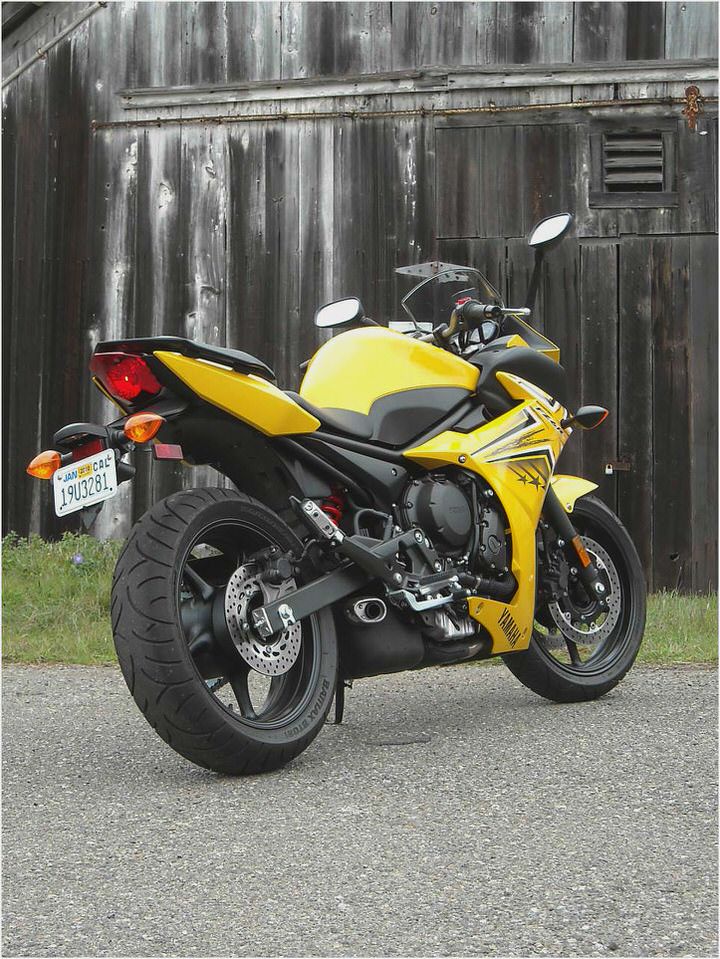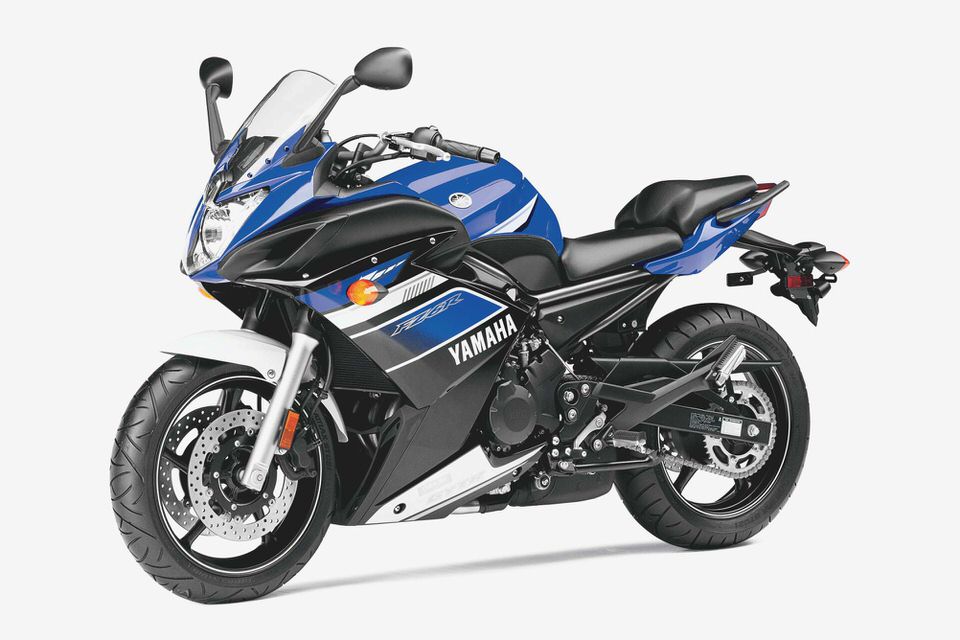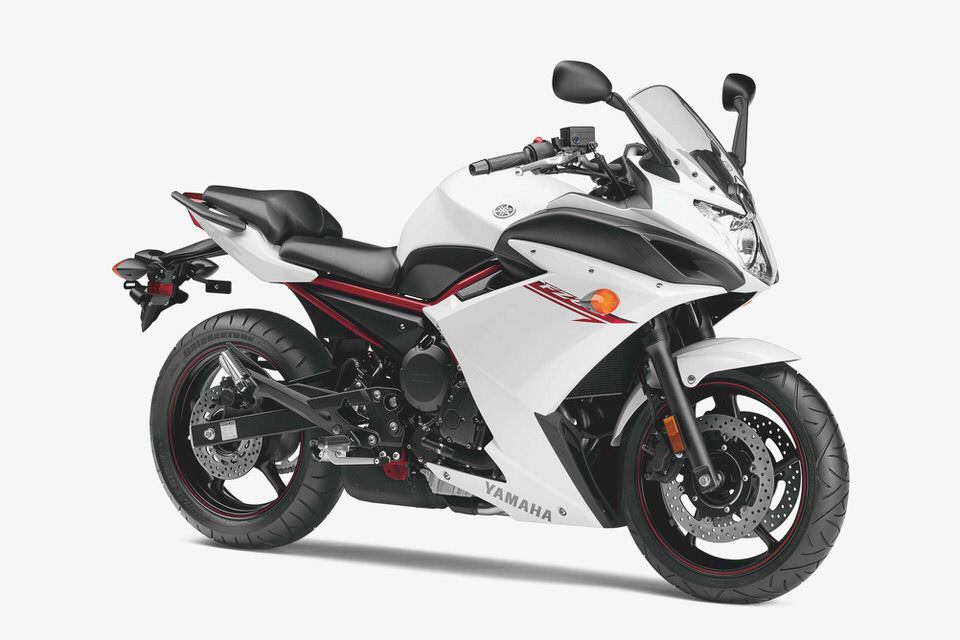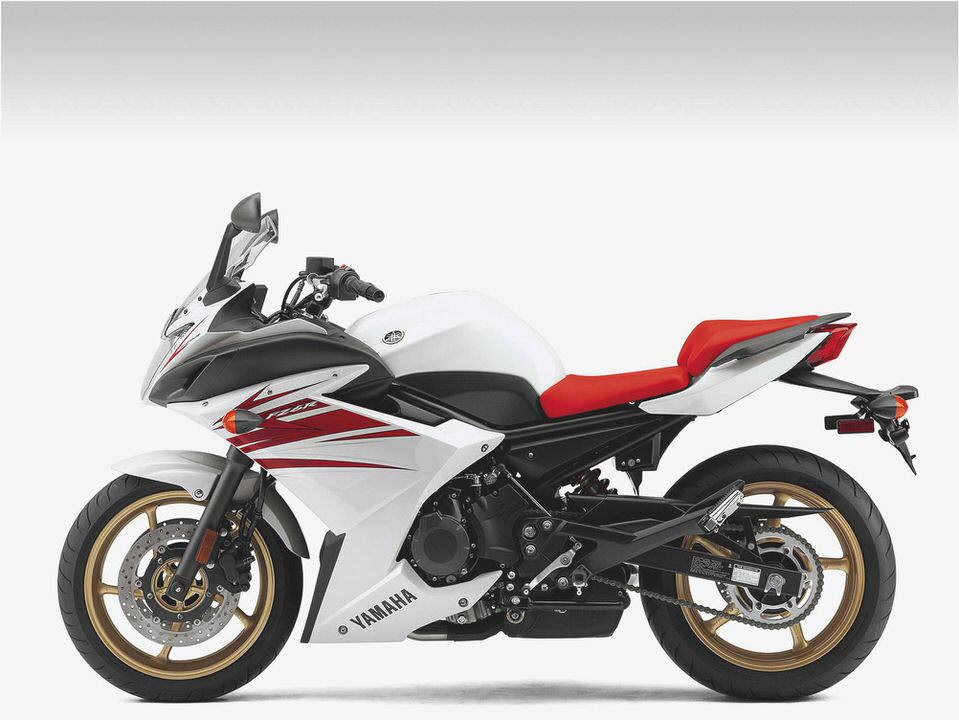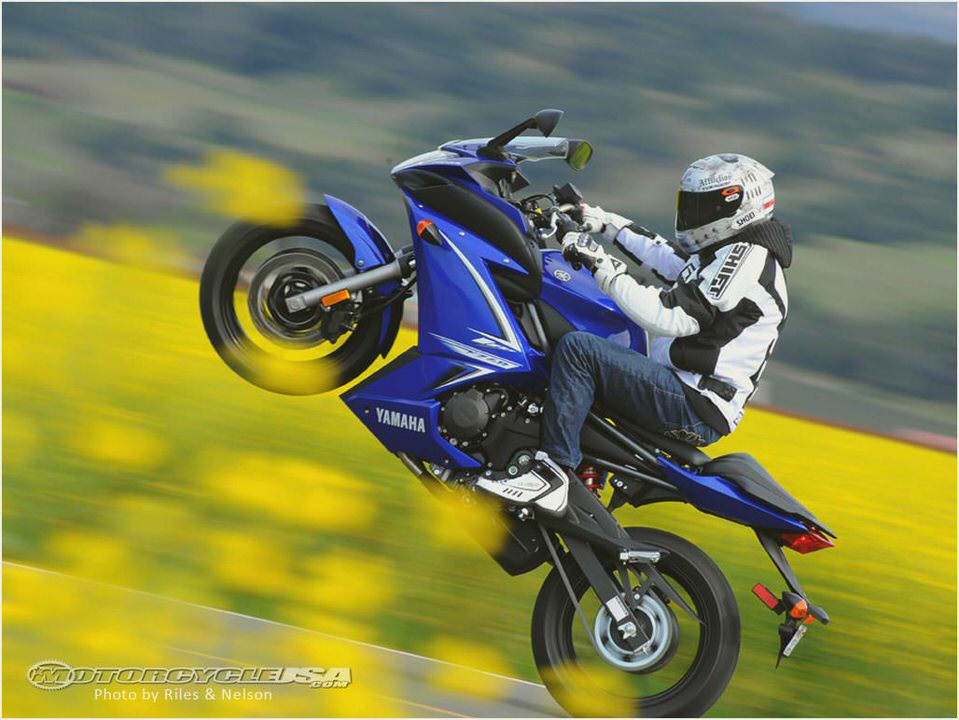 Review: Yamaha FJR 1300AE
Memorable Motorcycle Yamaha FS1 – Motorcycle USA
Yamaha Ag 100 Parts List Owners Guide Books
2010 Yamaha YZ450F motorcycle review @ Top Speed
Yamaha YZ85, Where America Goes for Yamaha YZ85 and Yamaha YZ85 parts