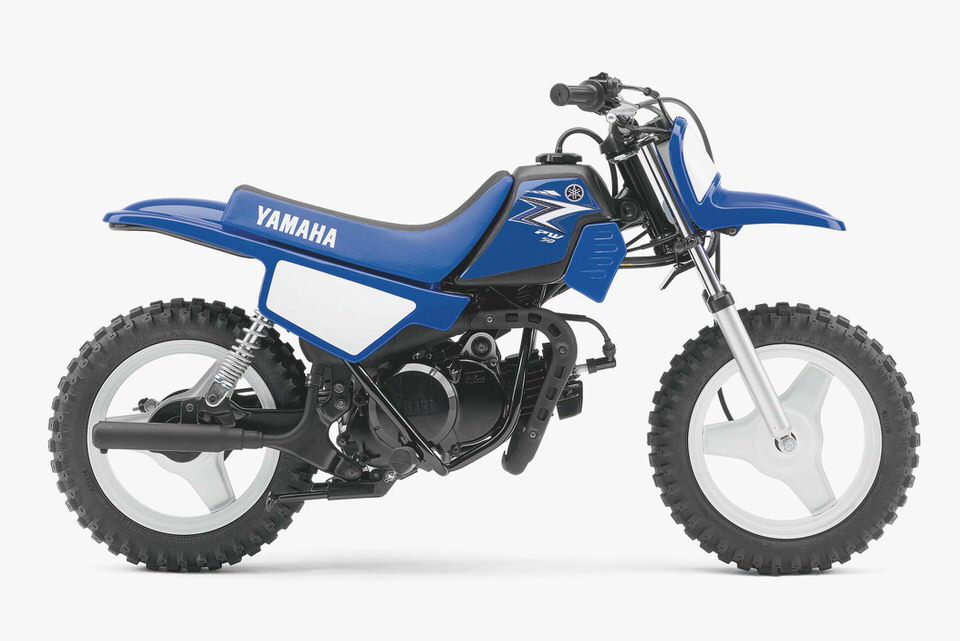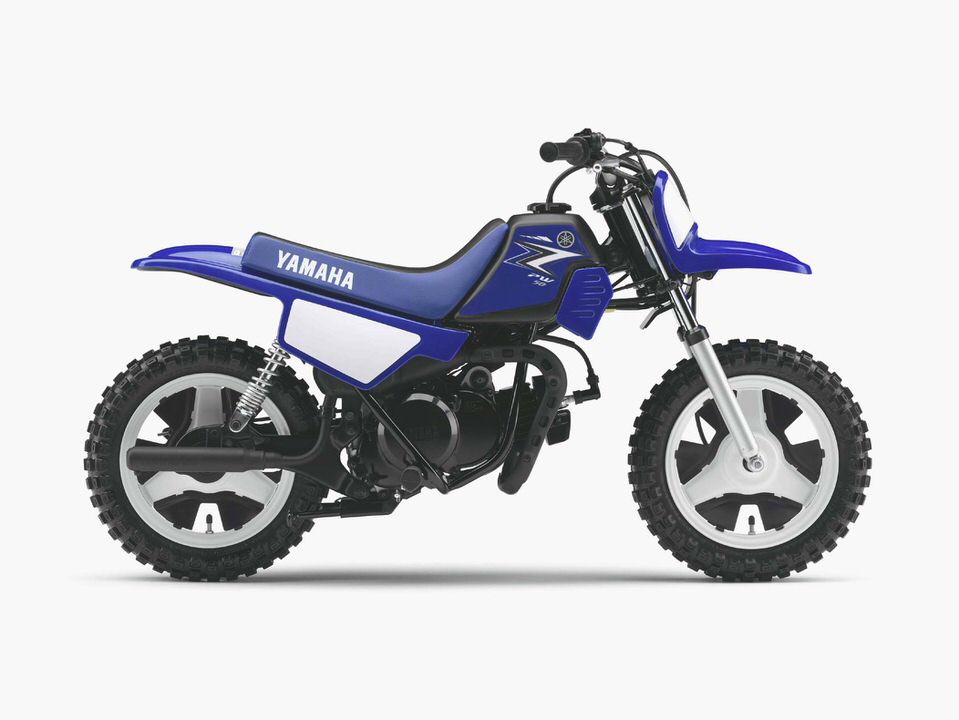 2012 Yamaha PW50 2-Stroke
2012 Yamaha PW50 2-Stroke
2012 Yamaha PW50 2-Stroke
2012 Yamaha PW50 2-Stroke
– 2012 Yamaha PW50 2-Stroke
2012 Yamaha PW50 2-Stroke Review
Safety features like adjustable throttle and fully automatic transmission ensure your child's first riding experience will be all smiles.
Kid-friendly. Yamaha approved.
With a seat height of just 19.1 inches, adjustable throttle and fully automatic transmission, the 2012 Yamaha PW50 ensures your kid's first ride is as rewarding as his first step.
One of the industry's best selling mini-bikes, the 2012 Yamaha PW50 is a fantastic entry-level bike to help young riders learn the ropes at an affordable price.
Introduce your little ones to the fun and excitement of off road riding, with the legendary PW50.
In fact, this lightweight, easy-riding bike is one of the industry's best-selling minis. An air-cooled, 49cc, 2-stroke engine gives you single-speed power that's super reliable and easy to control. Just gas it and go.
A removable, power-limiting exhaust restrictor allows parents or adult supervisors to increase power as a rider's skill level improves. When learning is this much fun, they'll really apply themselves! And check out the value pricing too!
IMPORTANT NOTE: Adult supervision and proper protective riding gear, including a helmet, are a must when a youngster is operating a PW50.
Speed Limiter
Easy to use
Fully automatic transmission means no shifting required; the PW50 is a total twist-and-go package.
Torque-tuned, spunky little 49cc two-stroke is built to thrill without intimidating beginners.
A seat only 19.1 inches high makes this one the logical choice for the littlest rider in the group.
An adjustable throttle stop screw lets the adult in charge gradually increase speed as skills improve.
Shaft final drive makes chain maintenance a thing of the past.
ENGINE
Air-cooled, 49cc, reed-valve, 2-stroke single is mildly tuned to deliver predictable power that gently eases the new rider up the off-road learning curve.
Reed-valve intake system smooths power delivery and widens the powerband.
Single-speed fully automatic transmission means the rider simply twists the throttle to go. This allows a young rider to concentrate on the basics of riding without having to worry about clutching and shifting.
Shaft drive system is virtually maintenance-free and comes fully enclosed for added protection and durability. There is no chain to worry about adjusting or lubricating.
Exclusive Autolube Oil Injection System eliminates the need and hassle of fuel/oil premixing. This system precisely meters the exact amount of oil required by the engine.
Washable foam air filter reduces tune-up costs.
Maintenance-free CDI ignition produces a hot spark for sure starts and reduced plug fouling.
Quiet, environmentally friendly exhaust will keep the neighbours smiling.
Exhaust pipe has been routed away from rider to avoid accidental contact burns. Heat shields also protect young riders from hot components.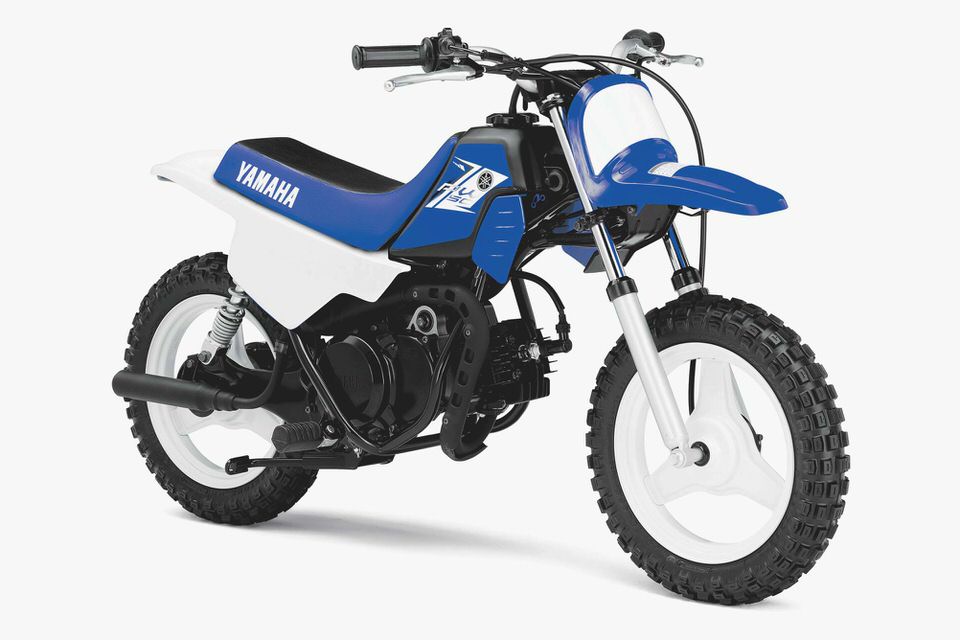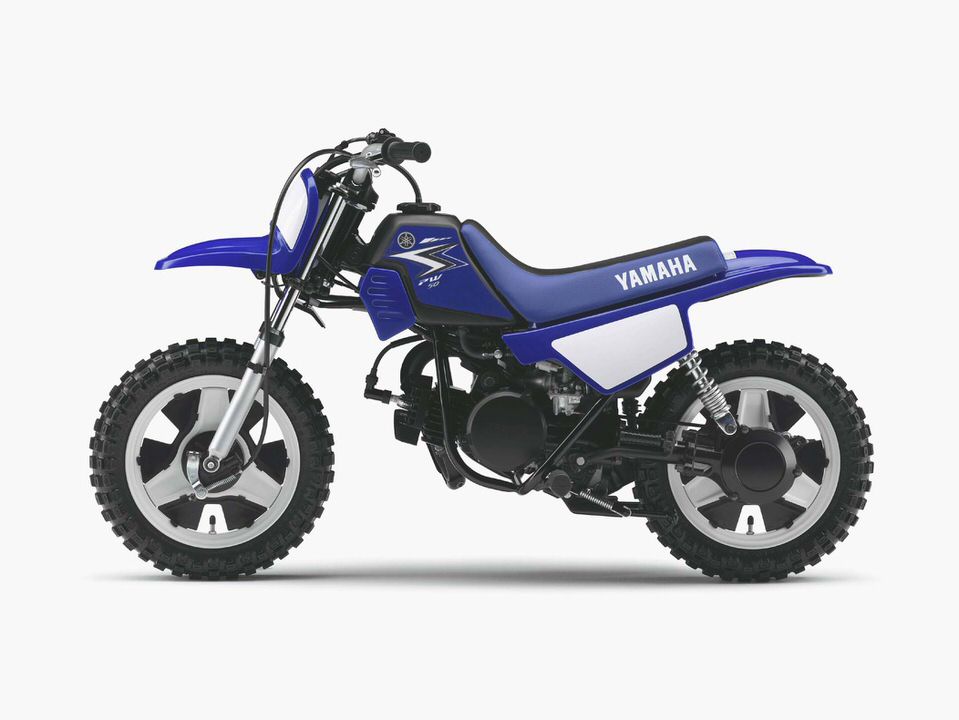 CHASSIS / SUSPENSION
Rugged steel backbone-type frame
Class-lowest 485mm (19.1) seat height creates a handling-enhancing low centre of gravity and allows most riders to put both feet on the ground for added confidence.
22.5mm telescopic front fork with 60mm (2.4) of travel smooths out the bumps.
Dual rear shock suspension with 50mm (2) of wheel travel delivers a plush, confidence-inspiring ride.
Front and rear drum brakes provide strong stopping power. Hand-operated brake levers are similar to those used on bicycles for familiarity.
Durable, mag-style wheels means there's no need to tighten or replace spokes. They are easy to clean too!
Knobby tires provide excellent traction in the dirt.
Specially designed one-piece rear fender, side panels and seat can be easily removed for cleaning or maintenance.
DETAILS
Rugged plastic bodywork resists damage in the event of a tip over.
Plush, motocross-style seat provides ample comfort.
Team Yamaha-inspired colours, graphics, front and side number plates create styling just like the bigger YZ series of off-roaders.
Large, folding footpegs with rubber grips provide excellent footing even in wet or muddy conditions.
SAFETY ITEMS
Heat shields on engine and exhaust protect young riders from hot components.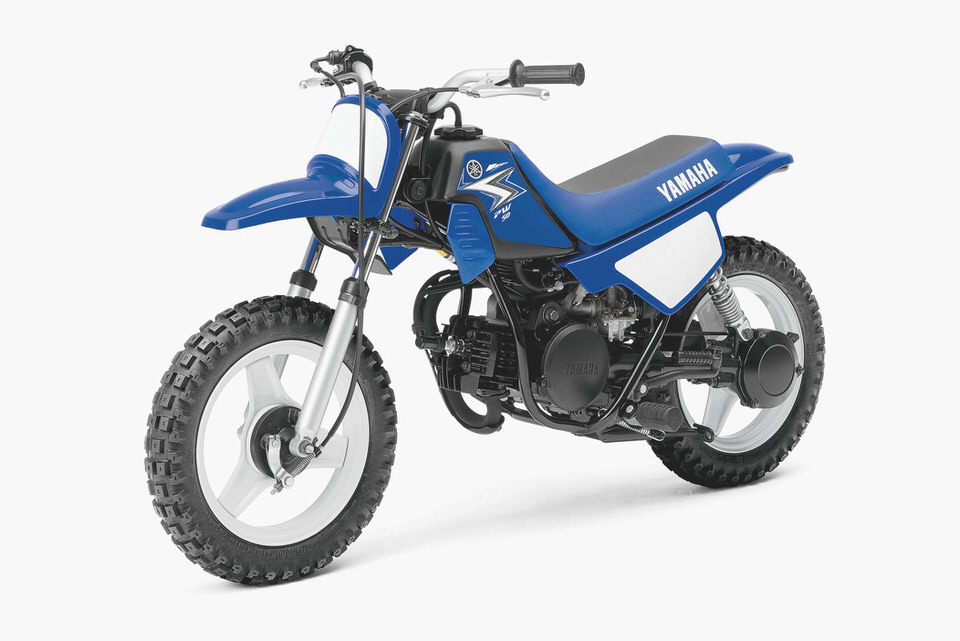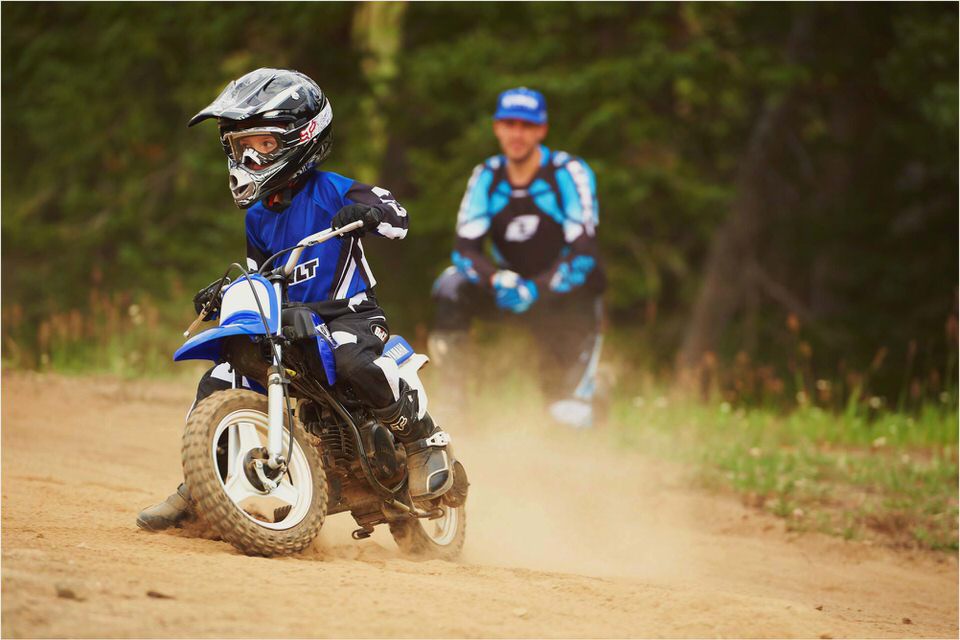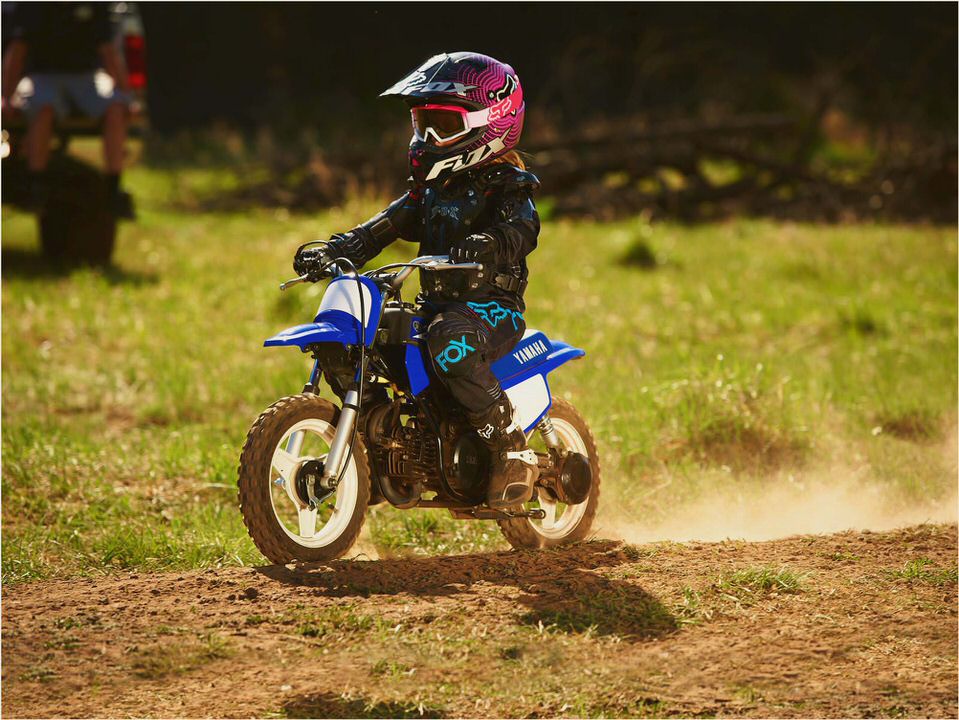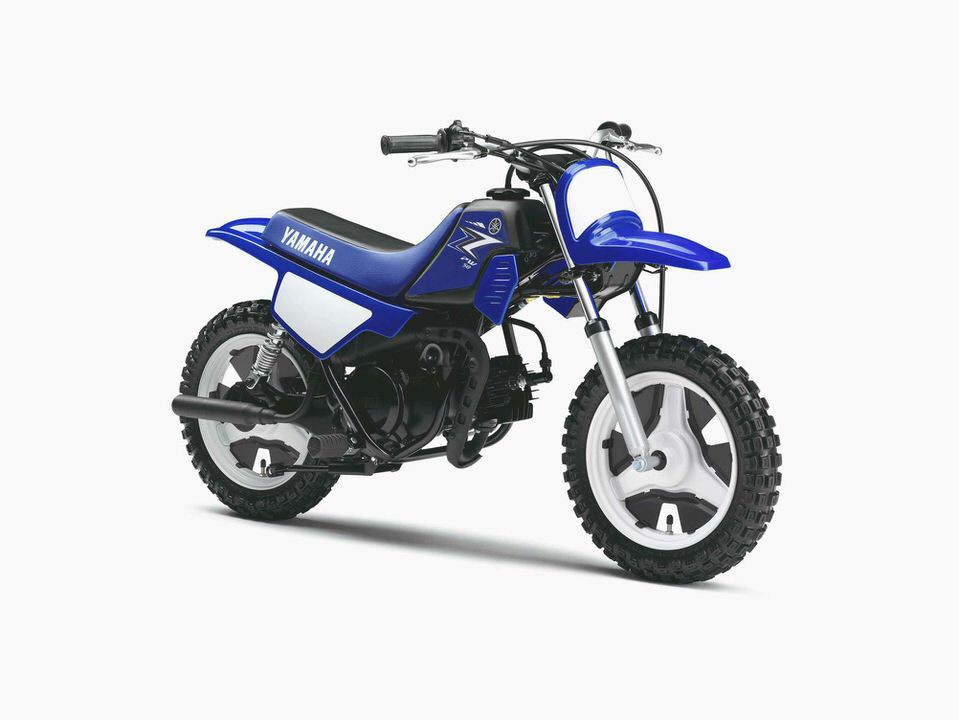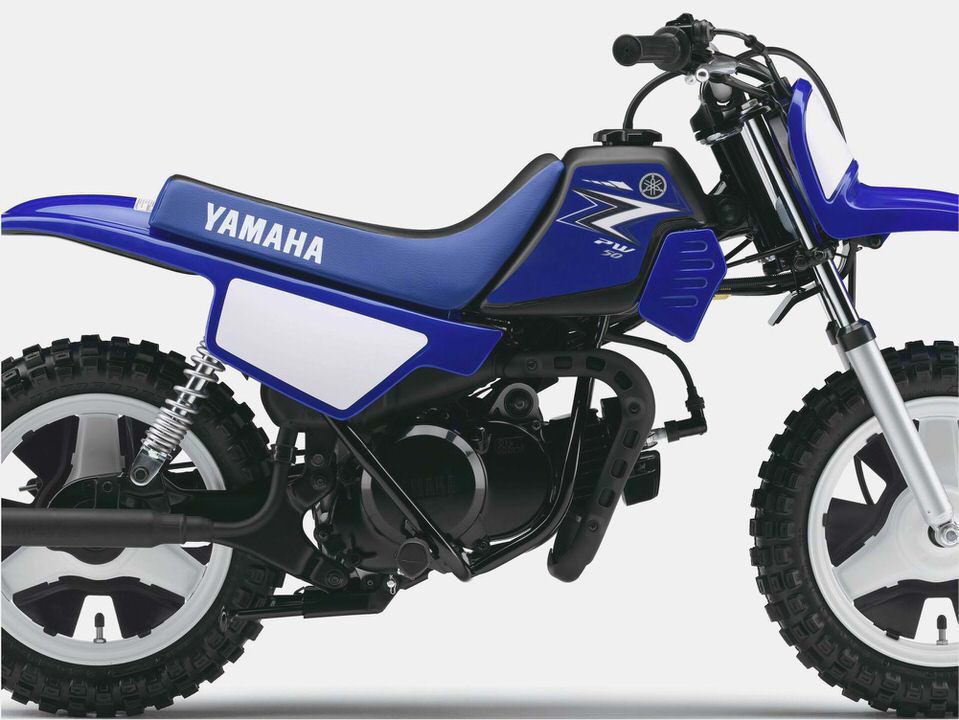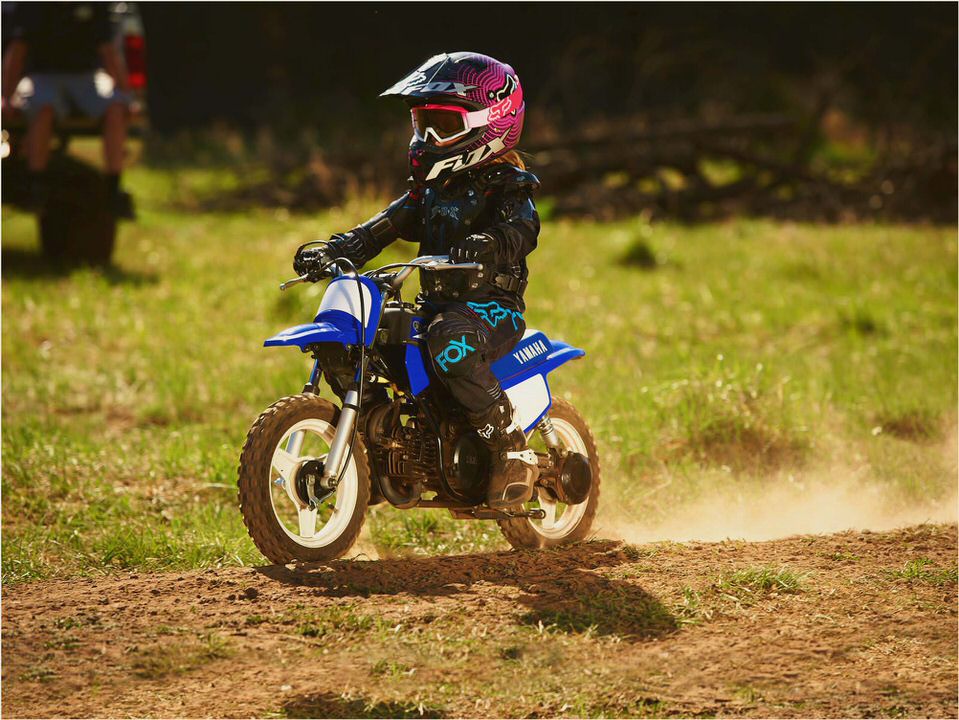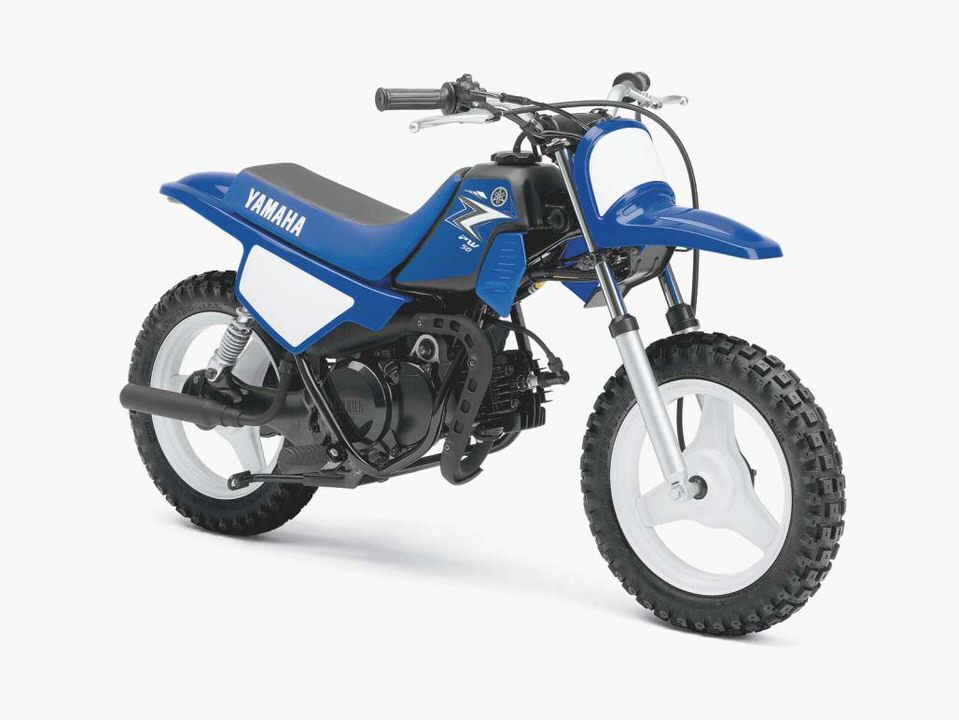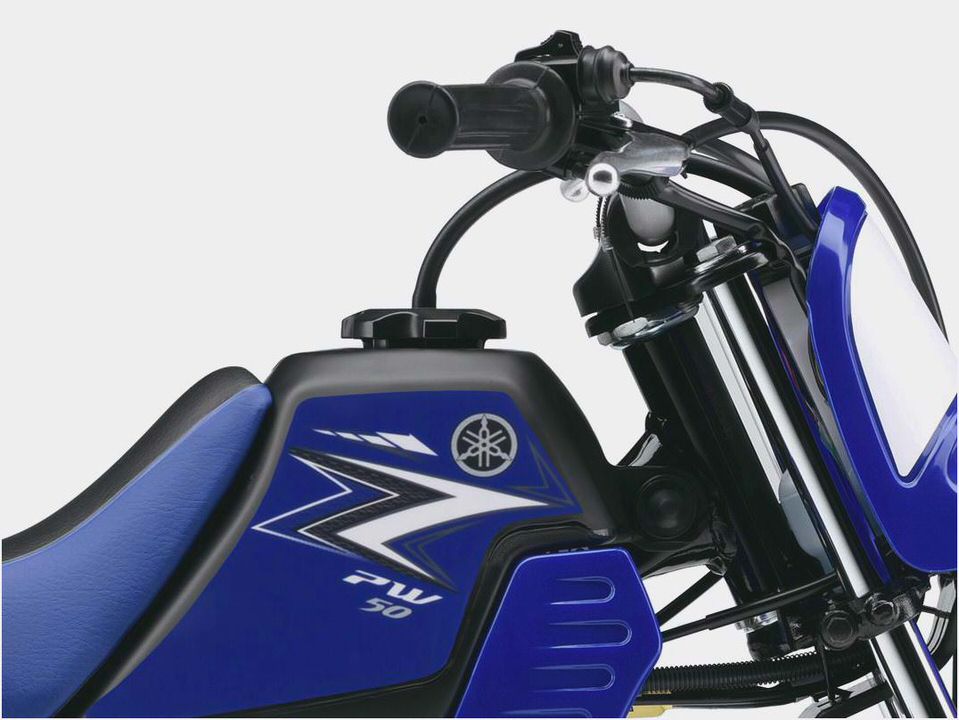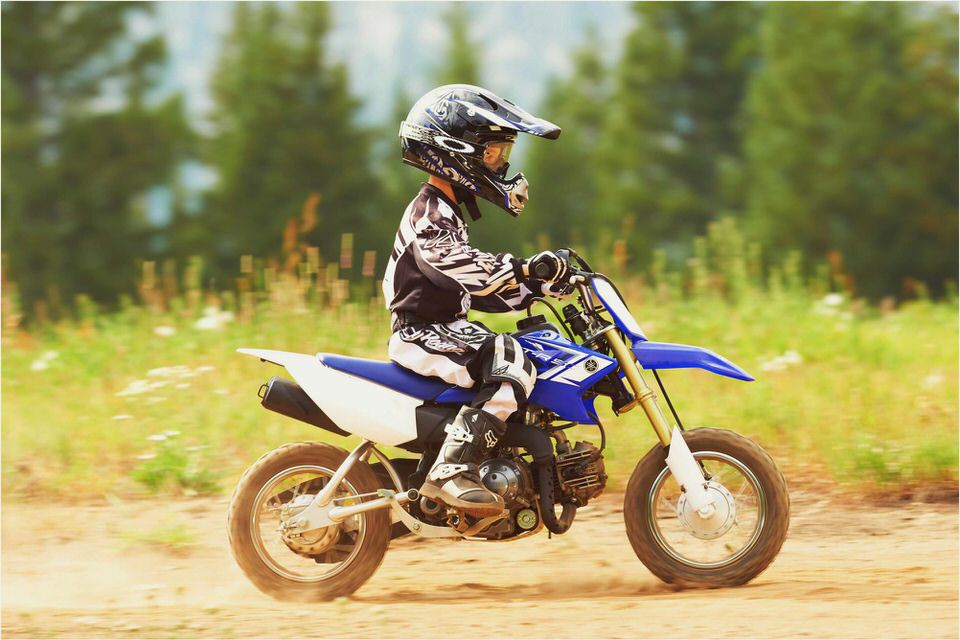 Yamaha Fz Review and Mileage, FZ-16, FZ-S – Price In India
Yamaha C3 – Owner Reviews Motor Scooter Guide
Yamaha X-City 250 Scooters Mopeds
Yamaha GTS 1000 — Silodrome
Yamaha XT350 Specs eHow