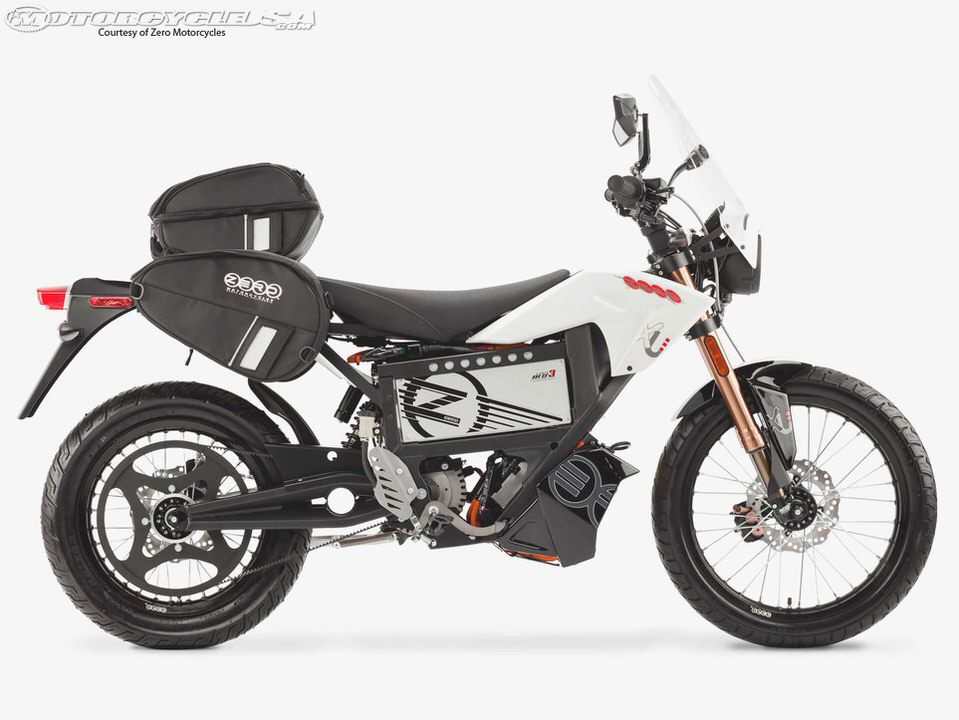 2012 Zero XU: Ride Report
12/10/2012 1:03:57 PM
by Richard Backus
Tags:
The Electric Option: 2012 Zero XU. Note use of belt for final drive instead of a chain.
Although the focus of Motorcycle Classics is yesterday's motorcycles, every so often we like to dip a toe in the present. Witness our coverage of bikes in the retro classics category, which includes machines like the iconic Royal Enfield Bullet, the revived Triumph Bonneville range and Moto Guzzi's tres cool V7 models. Thanks to a long heritage, we think the retro classics fit in naturally with our focus.
So how do we end up testing a 2012 Zero XU all-electric motorcycle. That takes a bit more explaining.
Actually, we can explain how we came to test a new Zero in one word; serendipity. How so? Well, one of our sister publications is none other than Mother Earth News . a title that bills itself as "The Original Guide to Living Wisely." With roots that go back to the environmental movement of the early 1970s, Mother Earth News champions sustainable life-style issues, focusing on, among other things, renewable energy and green transportation.
So when the editors at Mother Earth News told us they might get a Zero to test, we were all ears.
Collecting our Zero
Thanks to the fact Motorcycle Classics has a trailer, I pulled duty to make the short trip to the local Zero dealer, Letko Cycles in Shawnee, Kan. to pick up the XU. Upon arrival, Letko's Andrew Hammer gave me a comprehensive run down on the Zero before handing me the key and helping me load it up.
As it turned out, our pickup day happened to be a Thursday, which over the last few years has turned into the unofficial motorcycle day at my house, wherein several pals including Motorcycle Classics QA tech guy Keith Fellenstein ride over after dinner to wrench and generally talk motorcycles for a few hours. Good beer helps. As if we needed any encouragement.
I gave those assembled a brief rundown on the bike before letting everyone swing a leg over it to get an idea of its physical nature, and while none of the gang were exactly pumped by the Zero (we are old bike guys, after all), everyone thought it was a pretty interesting proposition in just about every way but one; the price.
At a current list of $7,695, the Zero XU is not what you'd call cheap; especially when you consider its limited range. Zero claims 42 miles ridden in town and 28 miles in mixed commuting. If you watch my video of the Zero at the bottom of this page, you'll see I only managed about 25 miles in mixed riding. That may be enough to get urban dwellers to school or the store and back, but it's not enough for me to make my daily commute of 30 miles each way, even if I stick to back roads.
Zero claims an average cost of $0.32 per charge, equating to a mile-per-gallon equivalency of 539mpg, but the bike's short range means you'll have to be plugged in quite a bit. Average recharge time is a claimed 2.7 hours to get to 95 percent charge; we think it's actually a bit faster than that.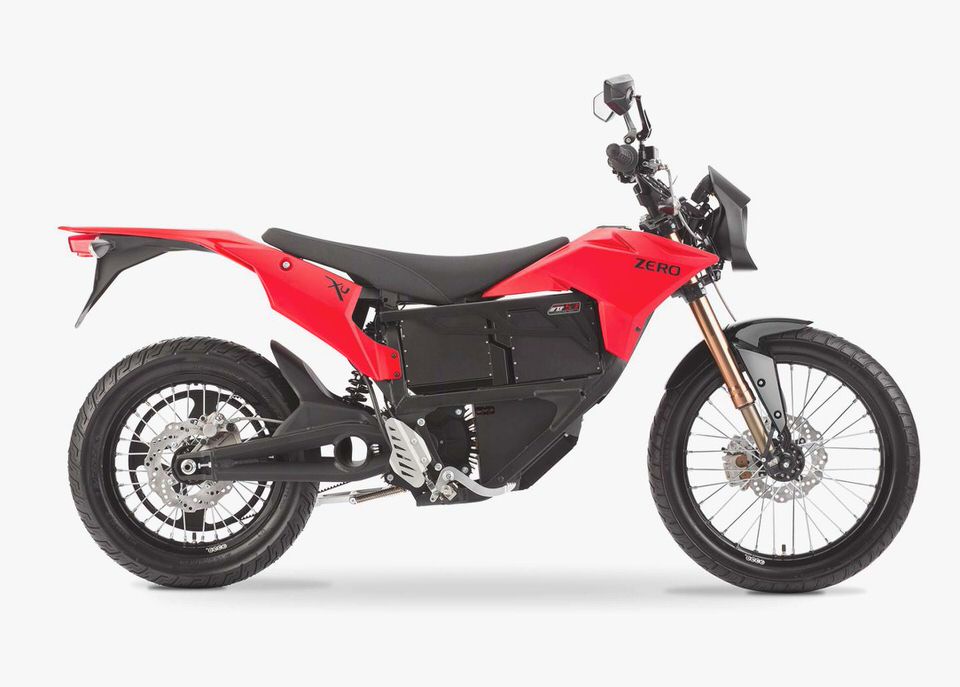 But if you put commuting limitations aside you'll discover the Zero XU is a hugely rewarding machine. Zero claims a top speed of 65mph, which we saw a few times, and while I favor motorcycles with gas-powered engines – for a multitude of reasons ranging from issues of character to points of practicality – I was surprised how much I enjoyed riding the Zero. To the point I actually started calling it a motorcycle, a development that surprised me when I realized I'd quit calling it a "device."
For in town use the 3.0kWh power pack returns respectable performance. Initial acceleration is almost oddly slow, but once you're moving things pick up and the Zero proves capable of zipping in and out of traffic easily and competently. It doesn't return the sort of urge you're used to with a gasoline engine, but it's powerful enough to get out of its own way quickly. It's a bit odd for the traditional motorcyclist in that unlike a gas engine nothing happens with urgency.
It's all very linear, naturally enough, which feels somewhat odd when you're used to being able to modulate speed with abrupt power input as you can with a gas-powered motorcycle.
In practical terms it feels about as powerful as maybe a 250cc, but a weight of only 221 pounds makes it feel almost like a dirt bike, a feeling aided by reasonable suspension travel (5.31 inches front, 5.54 inches rear) and quick steering geometry with only 24.7 degrees of rake and 3.4 inches of trail. Stopping power of the front and rear single disc brakes on our test bike was excellent, with excellent modulation and good feel. Tires are fairly narrow (90/90-19 front and 110/90-16 rear), perhaps amplifying the dirt bike sensation, yet grip on our bike was excellent.
If there was a let down on the Zero, it was in the quality of the cycle parts. The turn signals looked and felt like the kind of kit you'd buy online for $5 a pop (the stop/tail light was even worse), and the plastic body panels felt cheap and flimsy. Given the XU's almost $8,000 price tag, I'd expect better. Perhaps the biggest surprise was the use of heat-generating, power-robbing incandescent bulbs for the headlight, tail and turn signals.
Surely LED lights are cheap enough now to make them the obvious fitment on an all-electric motorcycle?
And that's leads me to my basic conclusion on the Zero: It's a great machine for non-motorcyclists looking for an easy to own urban two-wheeler (maintenance is down basically to tires and brakes, with maybe the occasional inspection of forks and swingarm and steering bearings), but only a so-so machine for motorcyclists. Non-motorcyclists won't miss its lack of personality, but old-school machine heads will, and I'm betting most of them, given the choice, would still buy a gas-powered bike before shelling out the dosh for a Zero. – Richard Backus
CLICK THE VIDEO BELOW FOR A RIDE ON THE ZERO XU.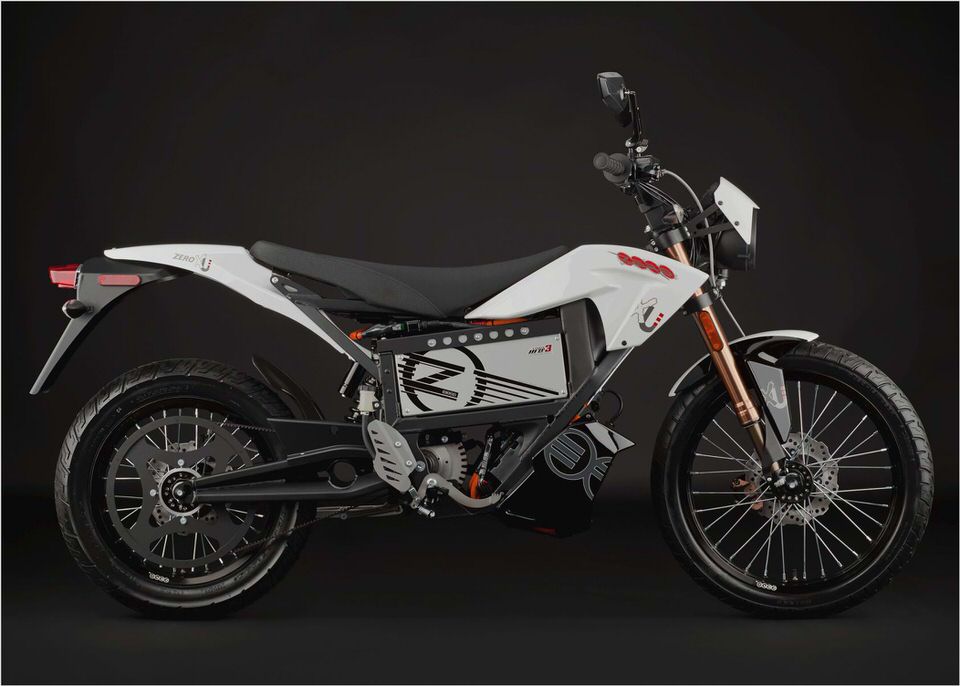 Electric Zero XU Used in MSF Training – Motorcycle USA
Subcompact Culture – The small car blog: Quick Ride: Zero Motorcycles…
The Zero XU – electric commuter motorcycle with a removable battery pack
Zero Motorcycles XU First Look – Motorcycle USA
Zero XU gets removable battery RideApart