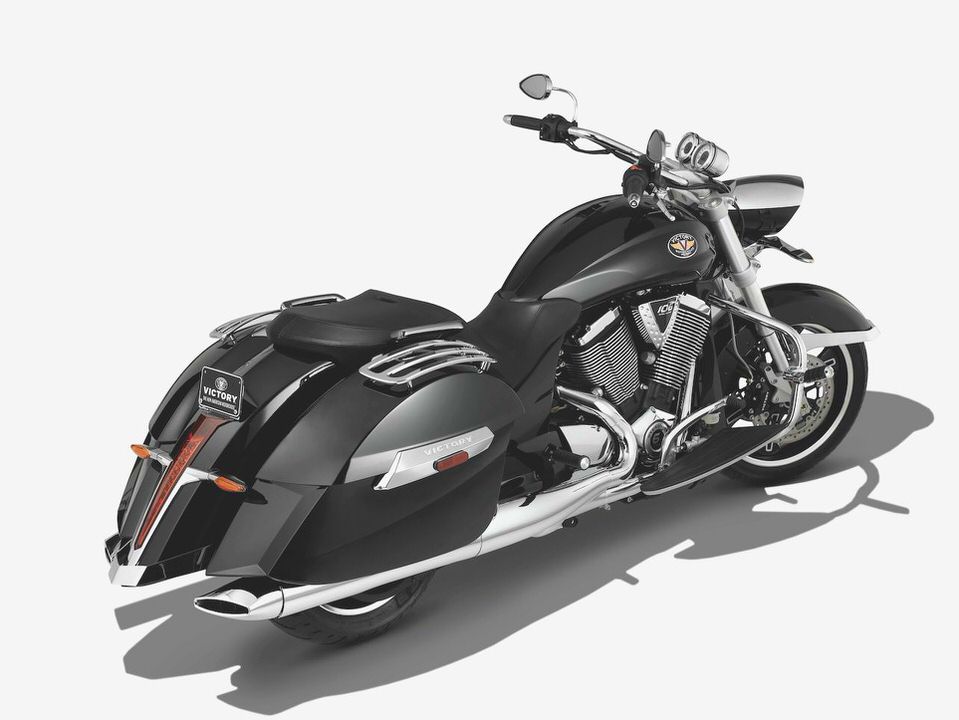 2013 Victory Cross Roads
2013 Victory Cross Roads Classic
Intro
Victory has been impressing motorcycle lovers for some time now as they continue to chip away at Harley-Davidsons lead in this category. Victory offers highly-customizable cruisers made in the United States – their factory in Iowa to be exact. Their lineup consists of unique, stylish motorcycles for the riding enthusiast.
The 2013 Victory Cross Roads is a touring cruiser that is well made and features an attractive, yet assertive body design with distinctive metal work made for both function and good looks. The stylish bike features classis white stitching on the black leather seat and saddle bags, giving it a class, if not throw-back look. The Cross Roads is available with heated hand grips, heated seats, 18-inch chrome 60-spoke laced wheels, and front and rear chrome fender bumpers.
Riders will enjoy amble storage with 17.4 gallons of storage space.
In addition to taking to the road in style, the 2013 Victory Cross Roads offers plenty in the way of performance and handling. It features a Freedom 106/6 engine with more than enough power to get you where you need to go. Coupled with the Freedom motor, Victory added a six-speed overdrive transmission, like many of the company's other big touring bikes.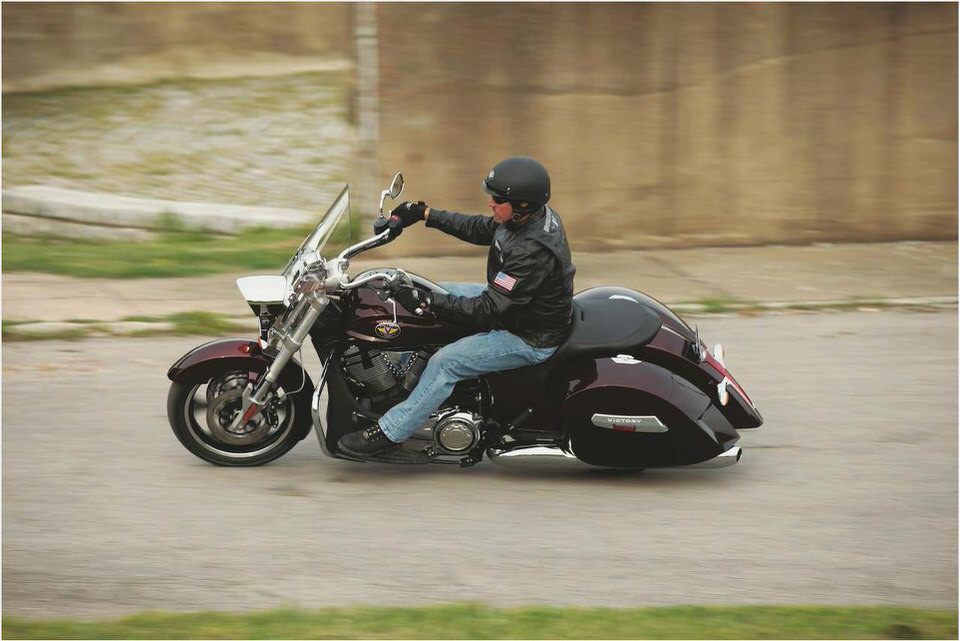 This transmission is one of the highest performing on the road and can be counted on to provide smooth transition between the gears especially thanks to some redesigning work on the part of Victory's engineers. You are likely to still notice a mechanical click when the bike goes into gear, but the helical-cut gears do an excellent job of keeping things running smoothly. The Victory Anti-lock Brake System (ABS) comes standard on the Cross Roads.
The 2013 Cross Roads is quite impressive when it comes to performance and handling. While every motorcycle should be as stable and road gripping as possible, this is especially true for a touring cruiser. The Cross Roads is stable and solid with its strong chassis and impressive design.
In test drives, this bike proved itself among some of the curviest roads in the West and its high lean angle, hitting solid parts on the asphalt is not a problem. Riders can also rely on the model's impressive steering capabilities. There aren't any surprises there. It is sure and dependable and exactly what you expect it to be.
The braking system on the Cross Roads is worth mentioning as well. The brake lever is adjustable. This feature allows riders to adjust accordingly to their preference on the road. Once engaged, both the front and rear brakes are confident and quick to do their jobs.
The Dunlop 3 tires help to keep the bike stable and supported on the blacktop too. Overall, the 2013 Victory Cross Roads is an excellent choice for an American-made, top notch cruising bike.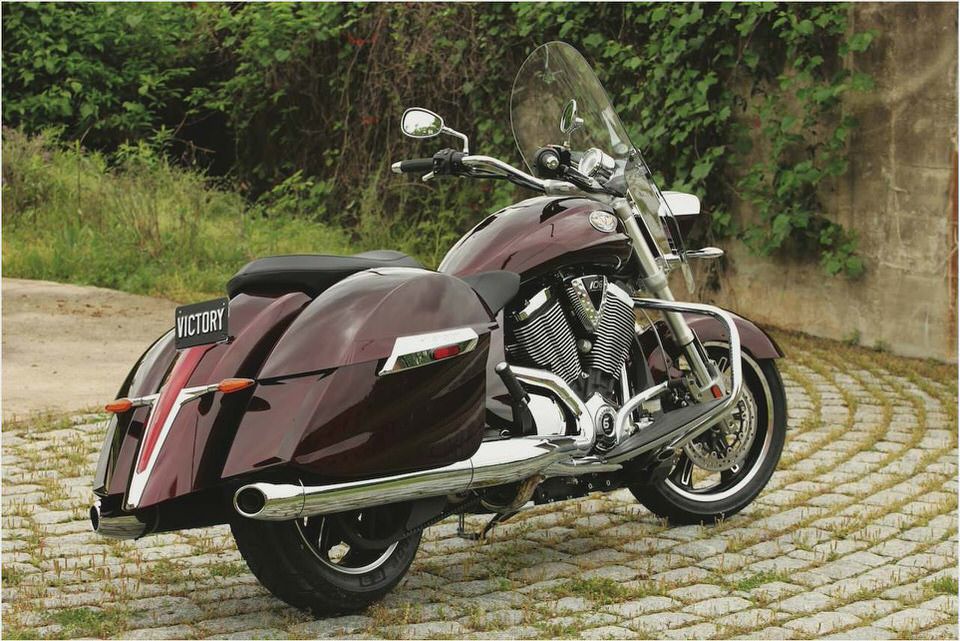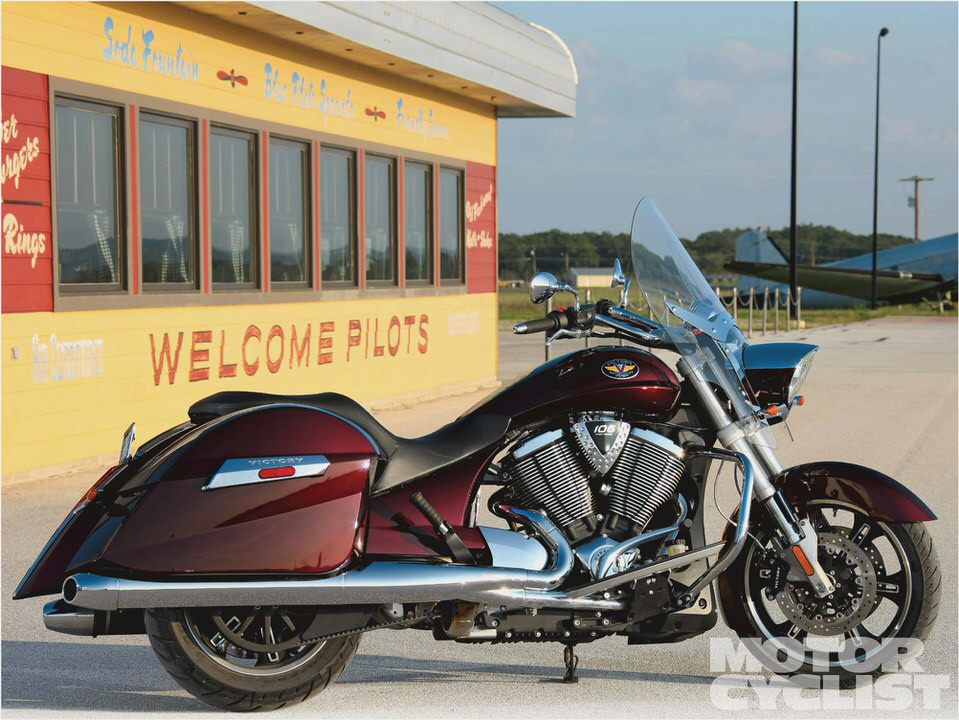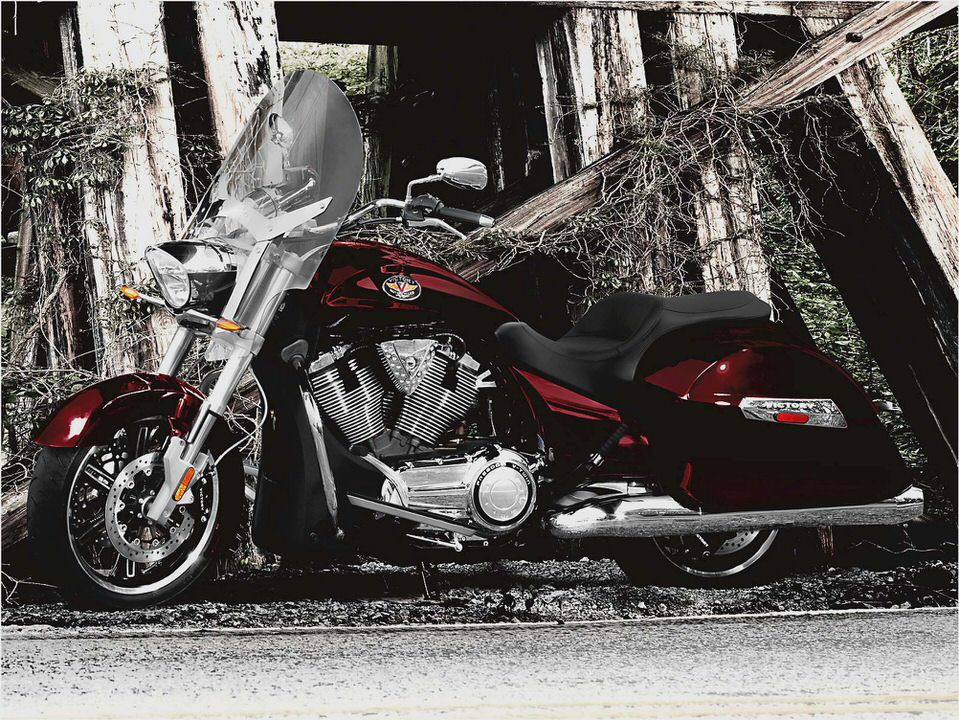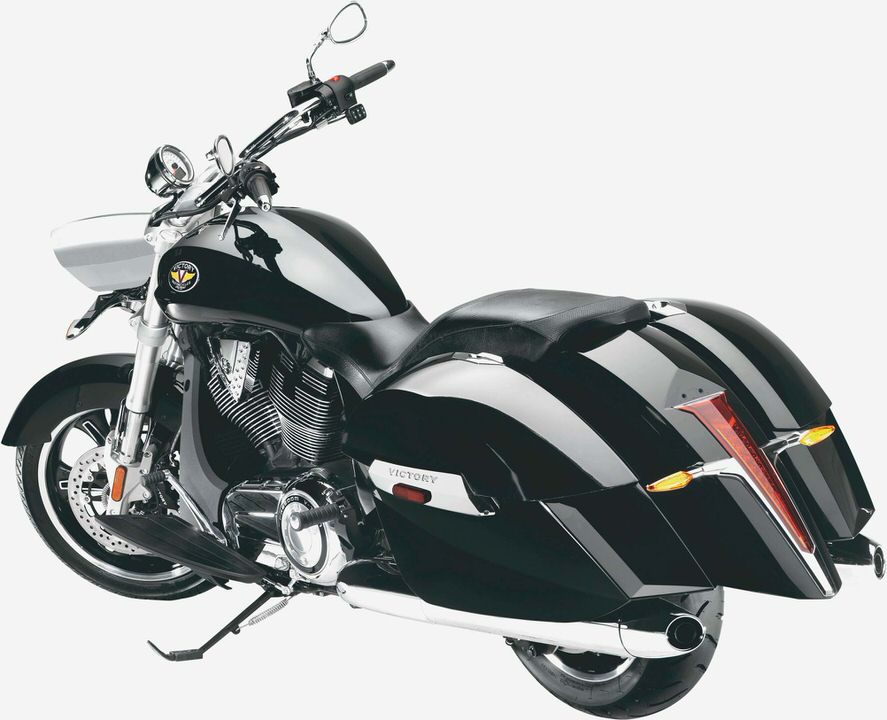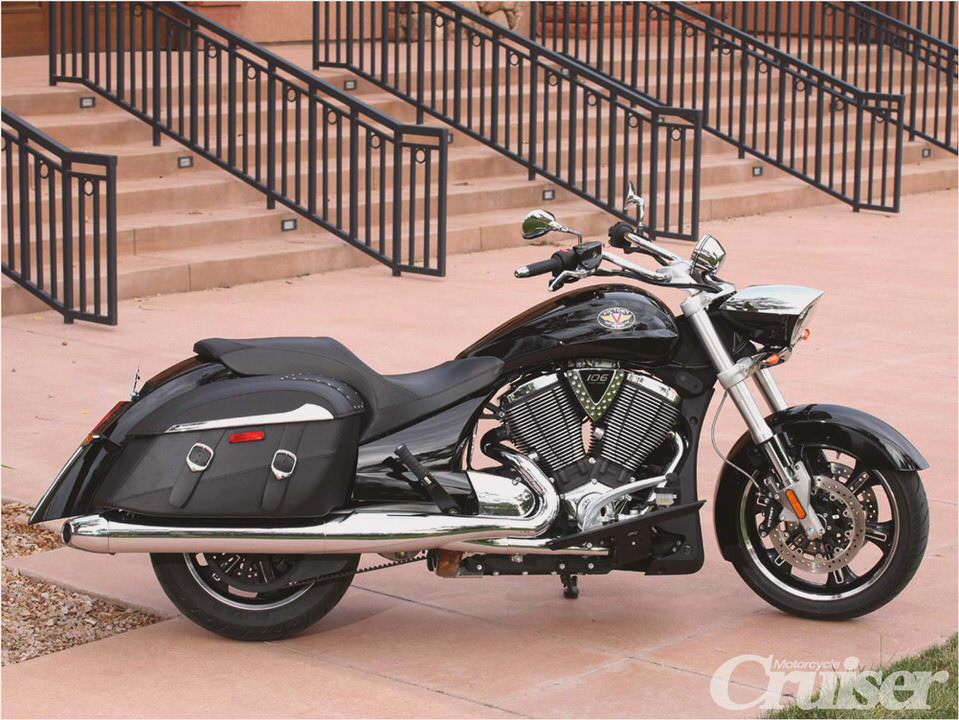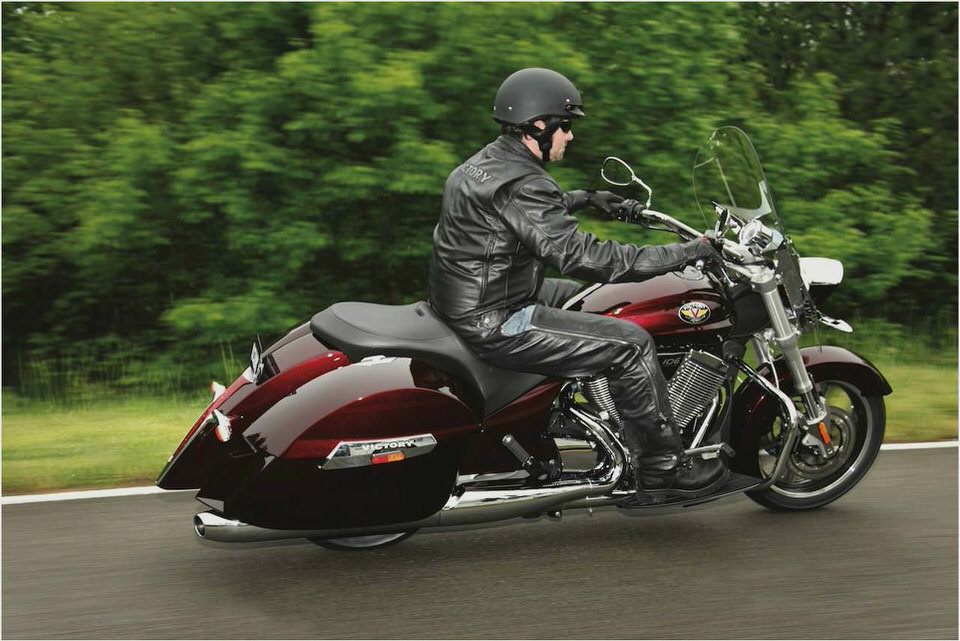 Ness-Customized Victory Cross Country Give-Away – Cycle News
2012 Victory High Ball motorcycle review @ Top Speed
2008 Victory Vision Street And Tour Hot Bike Baggers
2007 Victory motorcycles
2014 Victory Cross Country Tour Comparison – Motorcycle USA