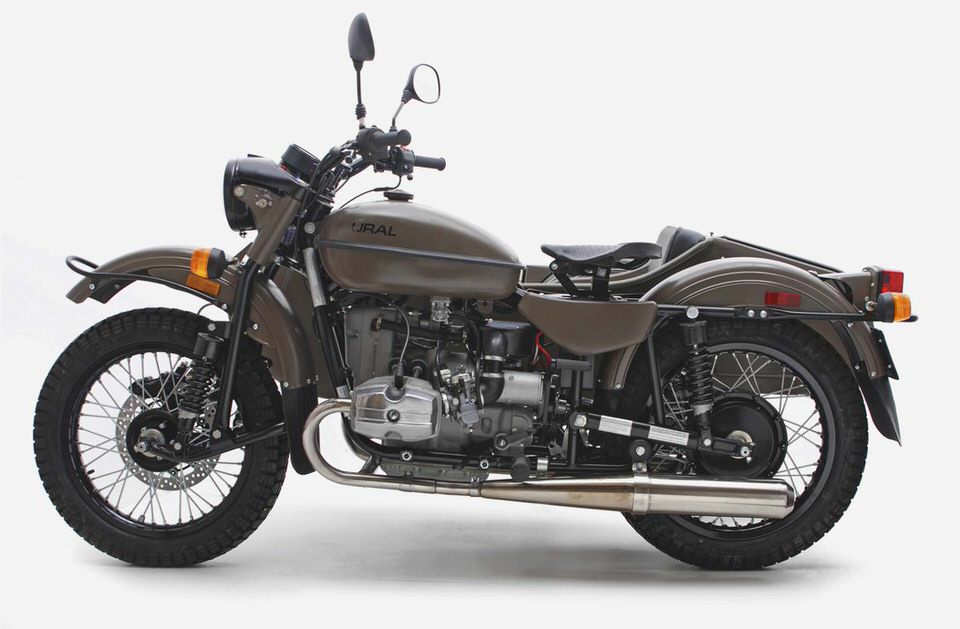 2014 Ural Patrol
2014 Ural Patrol Review
2014 Ural Patrol on Totalmotorcycle.com
On-Demand Sidecare Drive.
The 2014 Ural Patrol is the only motorcycle in the world manufactured with an on-demand sidecar drive. This street legal 2wd all-terrain ready motorcycle gives you the ability to switch between single-wheel drive and the unbelievable traction of dual-wheel drive with the flip of a lever!
Ural 2014 – Rethink What You Thought You Knew About Ural
Ural motorcycles gained popularity and a loyal following among motorcycle enthusiasts around the world. Ural riders appreciate the bikes- on- and off-road capabilities, ease of maintenance and certainly love the bikes- classic appearance and feel. Our company is known for listening closely to customer feedback, and as such Ural has implemented a large number of changes and upgrades over the years.
We at Ural felt that the concept of a complete factory produced sidecar motorcycle has even bigger potential than what our previous models were able to deliver. So we began working on this project two years ago. The idea was to introduce a number of more advanced technical and functional features, while still maintaining Ural-s classic look, ruggedness and unpretentious character.
The four main areas we focused on were:
-Engine performance
-Handling
-Braking
-Overall fit and finish
KEY DIFFERENCES AT A GLANCE (FOR 2WD models)
ENGINE
What It Was
Prior to 2014 all models of Ural motorcycles had been manufactured with carburetors. Carburetion allowed the user to make adjustments and accommodate different riding styles when necessary. While this is considered to be an advantage by some motorcycle enthusiasts, the benefits of EFI system are undeniable.
Even though Ural could have continued with carburetion for a few more years, we decided it-s time to switch to EFI if we are to grow the brand and expand our customer base.
What It Will Be
2014 Urals feature the new standalone fuel injection system. This system has been developed specifically for Ural by ElectroJet, Inc. a Michigan-based engineering company, using components by Bosch and Delphi.
It-s a closed loop throttle body injection system utilizing individual ECU-s for each of the cylinders. This system precisely manages fuel delivery and ignition timing while simultaneously allowing the cylinders to communicate with each other for better idling and balance.
The most unique feature of our system is the individual ECU-s integrated with the throttle bodies. It-s a compact and redundant system which allows the motorcycle to continue running with just one out of two ECU-s operational. Our ECU also incorporates a PDS (pressure differential sensor) for more accurate and smooth fuel delivery, eliminating the need for additional TPS (throttle position sensor).
The throttle bodies were specifically designed in a way to maximize performance while minimizing modification to existing engine components.
EFI is not the only piece of the puzzle. We completed the package with an all new air box and an improved cam profile.
The new airbox is almost two times larger in volume. This provides less restrictive airflow and better balance. The airbox inlet has been relocated to make the system more weather resistant and easier to service.
The profile of the camshaft was revised for shorter duration to increase the low to mid- rpm torque.
What Is Does
The three main benefits of EFI are obvious: it is more user friendly, provides better fuel economy and reduces emissions.
While the deployment of EFI and redesign of other engine components increased the maximum horsepower of our 750 engine, the real story is torque.
For a motorcycle with the sidecar that weighs over 700 lbs. you need a lot of torque to overcome the moment of inertia. And we achieved just that. The engine now produces 42 ft-lbs of torque at 4300rpm compared to previous 38 ft-lbs of torque at 4600 rpm – that-s a 15% increase!
What-s even more impressive is that 90% of max torque is achieved below 2300 rpms – and that puts the power where you need it.
What It Comes With
The engine now comes with redesigned front cover integrating a standard spin-on oil filter.
A new wire harness incorporates all new requirements for EFI utilizing high quality weather tight connectors.
The dashboard was redesigned to include fuel level warning and engine management indicator lamps.
BRAKES
What It Was
Since 2003 Ural motorcycles have utilized Brembo hydraulic disc brakes on the front wheel, and drum brakes for both the rear and sidecar wheels. The drum brakes required the rider to apply more force to the brake pedal. Also this configuration required more frequent maintenance and adjustment.
What It Will Be
Beginning in 2014 Urals will feature disc brakes on all three wheels.
The rear wheel utilizes a big bore integrated floating caliper by HB (Hayes Brakes) and a 256 mm solid NG rotor. The caliper also incorporates the mechanical parking brake feature.
The sidecar wheel is equipped with a two-piston Brembo caliper and a 245 mm NG floating rotor.
Both rear calipers are operated by their own Brembo master cylinders.
What it Does
The new system provides dramatically increased stopping power while requiring less rider effort. Having three individual braking systems provides for the highest level of redundancy and the ability to precisely tune the entire system.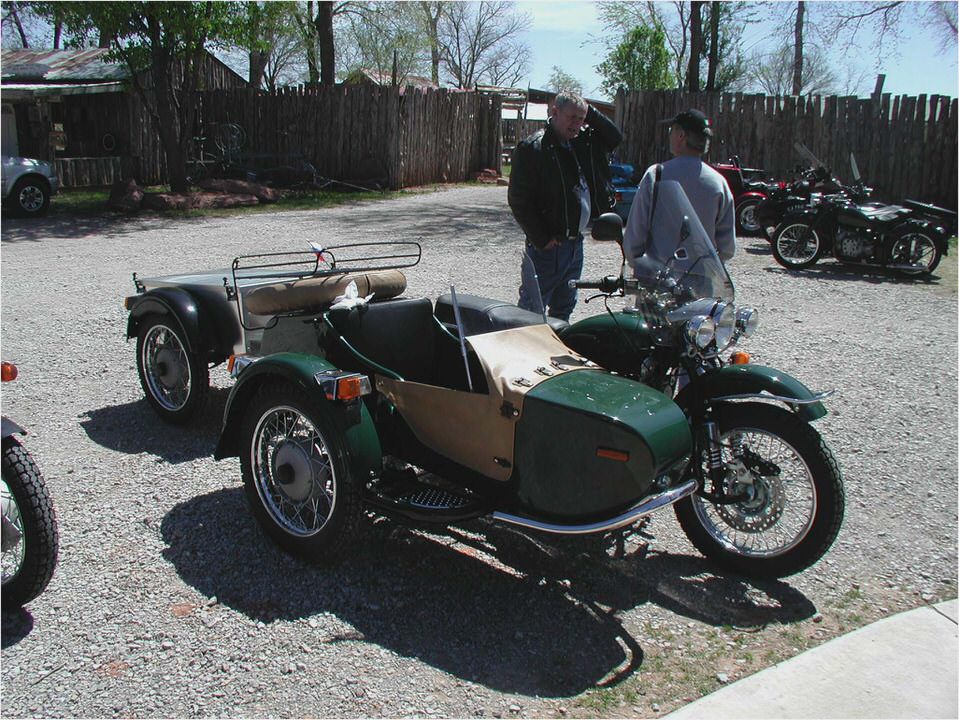 What it Comes With
During the development of the rear disc brakes we completely redesigned all wheel hubs. They now utilize standard sealed bearings with additional protective dust seals.
The rear hubs no longer utilize cast-in drive splines. They are now equipped with replaceable hardened bolt-on spline flanges. The rear wheel hubs will no longer need to be replaced due to worn drive splines.
The parking brake actuation lever was redesigned and conveniently located to simplify rider operation.
The introduction of disc brakes allowed us to develop a new final drive housing, which is lighter and universal across the entire model line.
The front brake reaction link on leading link forks is now made by FRAP (Italy) and utilizes higher quality ball joints of increased strength.
STEERING
What it Was
The current Urals utilize a mechanical friction type steering damper. This simple design, while adjustable, doesn-t provide consistent handling under different riding situations. Thus the motorcycle requires constant rider input.
What it Will Be
The new system incorporates an 18-position adjustable hydraulic damper. This damper specifications were carefully selected for use on our sidecar motorcycles and confirmed after extensive on- and off- road testing.
What it Does
Riding the bike, equipped with new damper, requires less rider input while feeling more -planted- and connected to the road surface. As an added benefit, the hydraulic damper reduces the amount of sidecar specific yaw (pull to the right or left when accelerating or decelerating). For newbies to sidecars, it eases the transition from two wheels to three wheels.
What it Comes With
In conjunction with the development of the steering damper we also incorporated newly designed upper and lower triple clamps (bridges). These bridges are now made from forged aluminum alloy which is both stronger and lighter. Additionally the upper clamp incorporates handlebar mounts.
Fork legs are now secured with pinch bolts in place of the original factory tapered upper mount.
APPEARANCE
In addition to all the performance improvement the motorcycle has undergone substantial makeover.
The classic look of the Ural has been preserved but well refined. Some of the improvements include new kneepads and badges on the gas tank, improved preformed hoses for fuel lines, breather and reservoirs.
The new dashboard with modern indicator lamps is more aesthetically pleasing and at the same time better follows the contour of the headlight and the upper triple clamp.
The new front engine cover is slimmer and cleaner in appearance and incorporates the IMZ logo.
Some other small details also add to the overall appearance.
Ural Gear Up Asphalt Gray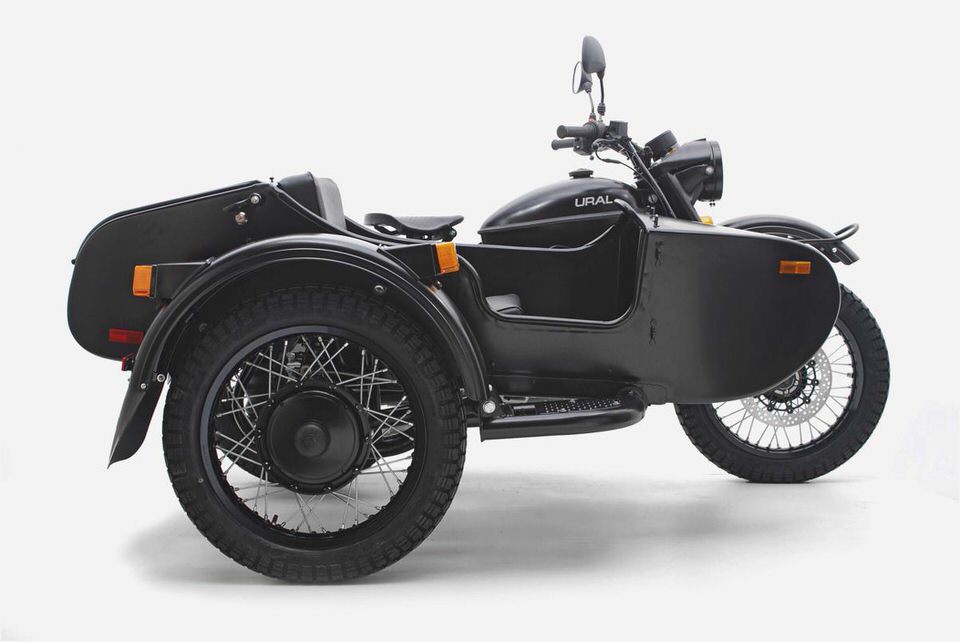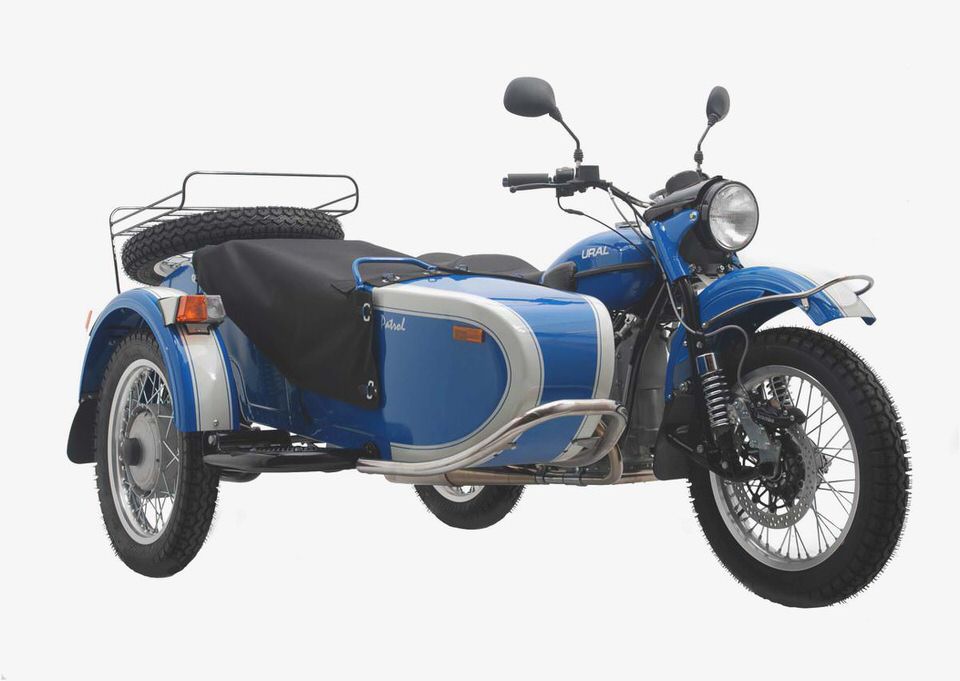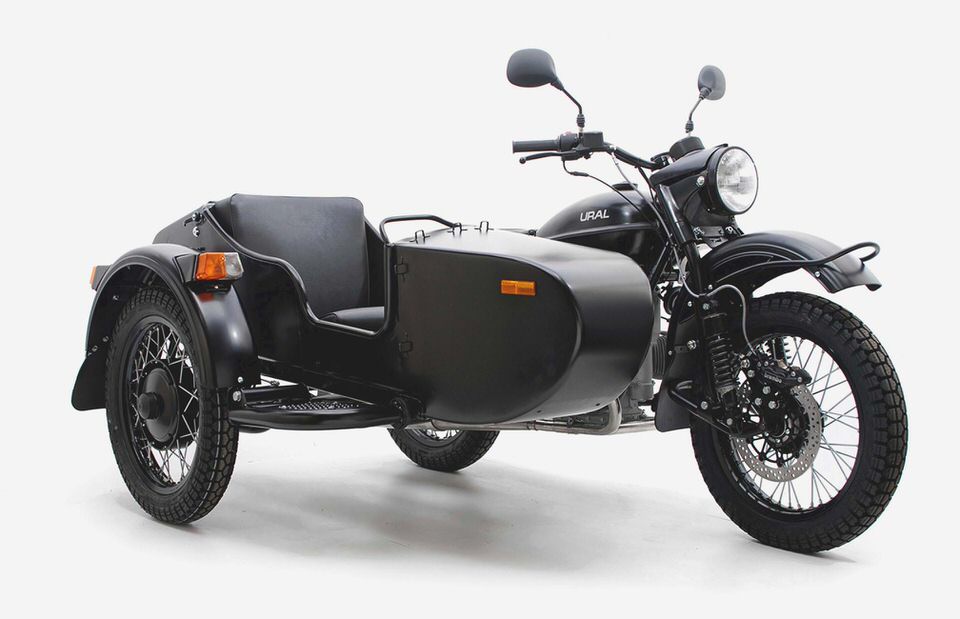 IMZ Ural 750 Sportman
2010 Ural sT Solo Motorcycle Review – Riding Impressions of the Ural sT…
Two ' Er, Make that Three-Wheel Tuesday Review: 2010 Ural Patrol…
Luxe Travel Report Barcelona by Sidecar
Ural Gear-Up review