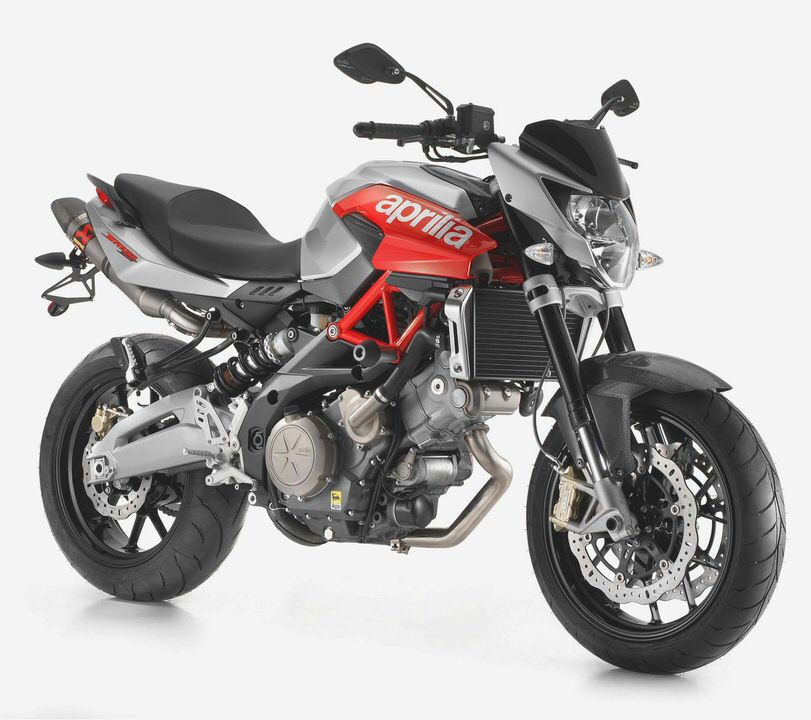 Aprilia launches high-spec Dorsoduro – Aprilia Dorsoduro News
THE Dorsoduro is another success for Italian motorcycle firm Aprilia.
First unveiled at the 2007 Milan Motorcycle Show as an answer to Ducati's Hypermotard, Aprilia managed its usual feat of outselling Ducati by packing its bike with trick parts and technology, then selling it at a price more appealing to the masses.
The Hypermotard is a play on the name supermotard used to describe a motorcycle derived from the off-road world, but with parts including road wheels, taller gearing and slightly shorter suspension travel to adapt it to the road.
The French invented the supermotard to race part on Tarmac and part off-road, and they're now raced all over the world with riders adopting spectacular sliding techniques.
Supermotards make great road bikes too thanks to the tall upright seated position for an eye-opening view of the road ahead, light weight and awesome handling.
Then there's the low-down grunt from an engine tuned for the dirt, which happens to ideally suit the stop-start nature of town riding too.
However, this latest crop of supermotards is even more road-biased, with high specification parts that provide outstanding performance and great looks.
As with most of its bikes, Aprilia has now launched an even higher specification version of its Dorsoduro 750 called Factory.
This gets RSV4-style racy graphics, carbon parts including top fairing and mudguard, uprated suspension, and Brembo radial brakes with wavy discs.
The Dorsoduro also has Aprilia's 750cc liquid-cooled 90-degree V-twin engine with ride by wire and three engine modes, Sport, Touring and Rain, selected via a handlebar switch.
The engine feels sophisticated and despite its V-twin status, there are no intrusive vibrations. It's fabulously aggressive, tugging your arms from their sockets as you gas it away, perfect for spirited riding on winding roads.
The engine's Sport mode can be wearing in traffic where you struggle to get smoothly on and off the throttle.Touring mode calms things down letting you trickle smoothly along.
It's best for slippery conditions too as it soothes low-down power to improve traction. Rain mode lowers power to 60bhp and it's overkill.
Aprilia says it used technology derived from its supermoto bikes – the multiple world championship winning RXV550 and 450 – to develop the Dorsoduro, including the aluminium frame.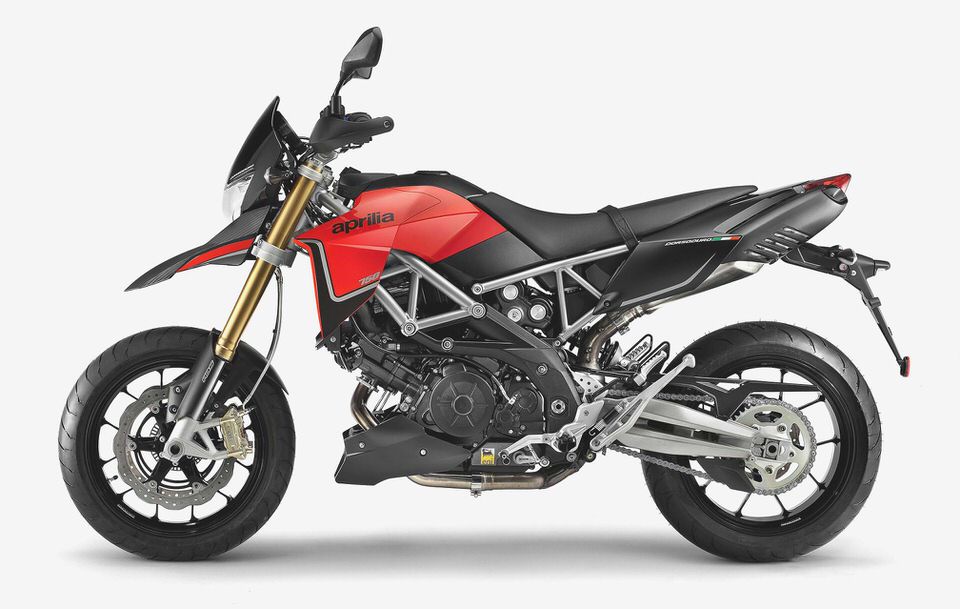 However, the Dorsoduro is too versatile and useful as a road bike to come anywhere close to the raw performance of these uncompromising race winners.
And that's a good thing. Aprilia also has a knack for building stunning off-road machines, and the Dorsoduro doesn't miss out. It looks the king of cool with its sleek stance, underseat exhausts, upside down forks and high specification components on show thanks to the minimalist off-road styling.
The carbon fibre parts make the Factory lighter – also a good thing since the base model Dorsoduro weighs a surprisingly hefty 186kg.
Thankfully Aprilia got the centre of gravity just right so this never detracted from the handling.
The Dorsoduro's a town bike that excels on the back roads, and carving my way through the twisties on the Factory is a blast.
The Dorsoduro Factory is sportier than the original bike and seriously sexy.
It costs £7,549 compared to the standard version's £6,949 OTR, and those high-spec components are worth the extra money in drool-factor alone.
Author: Harriet Ridley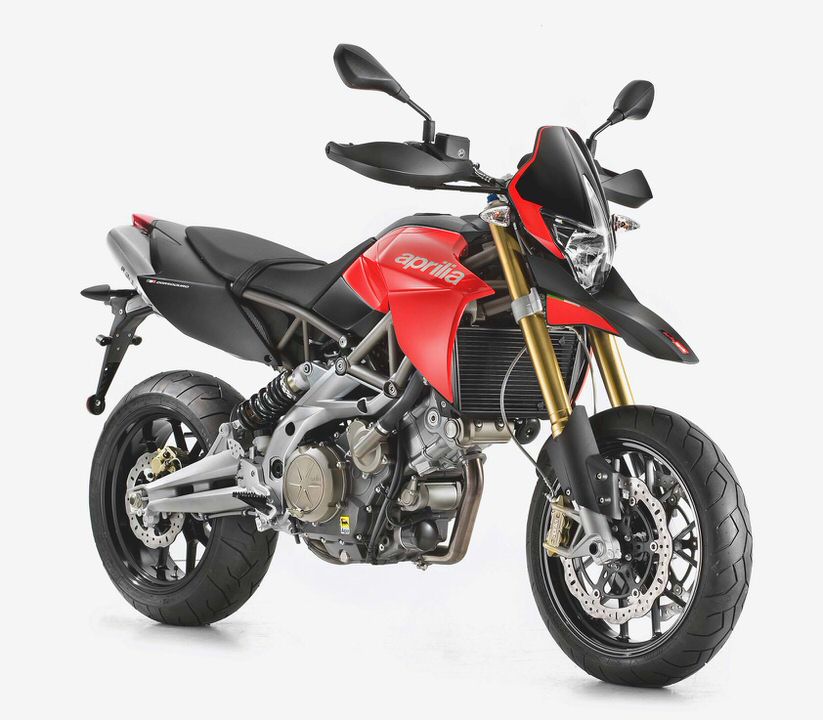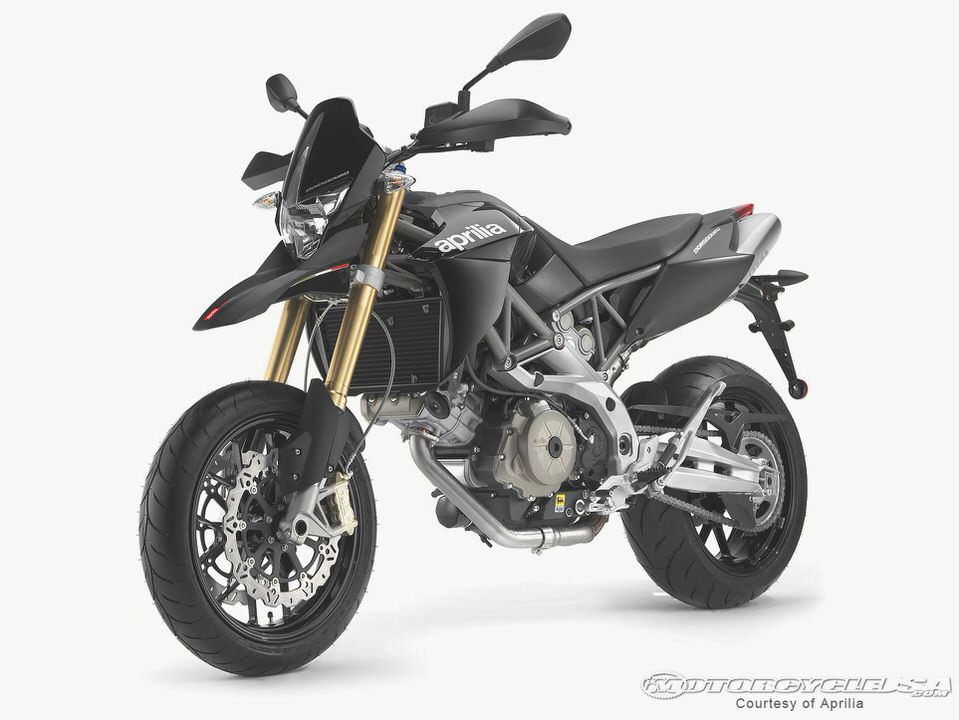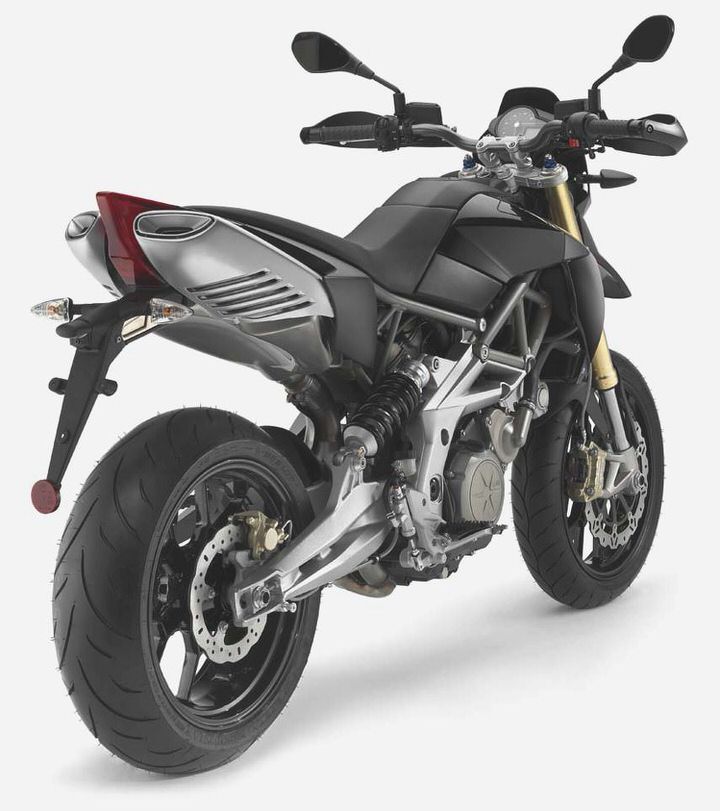 FOTO APRILIA ATLANTIC 500 SPRINT:
2011 Aprilia SportCity 125 – Used 2011 SportCity 125 at Motorcyclist Magazine
Aprilia Leonardo SR 500 Concept
APRILIA ATLANTIC 250 TEST:
Test: 2008 Aprilia SL 750 Shiver: With the Shiver and its forthcoming…