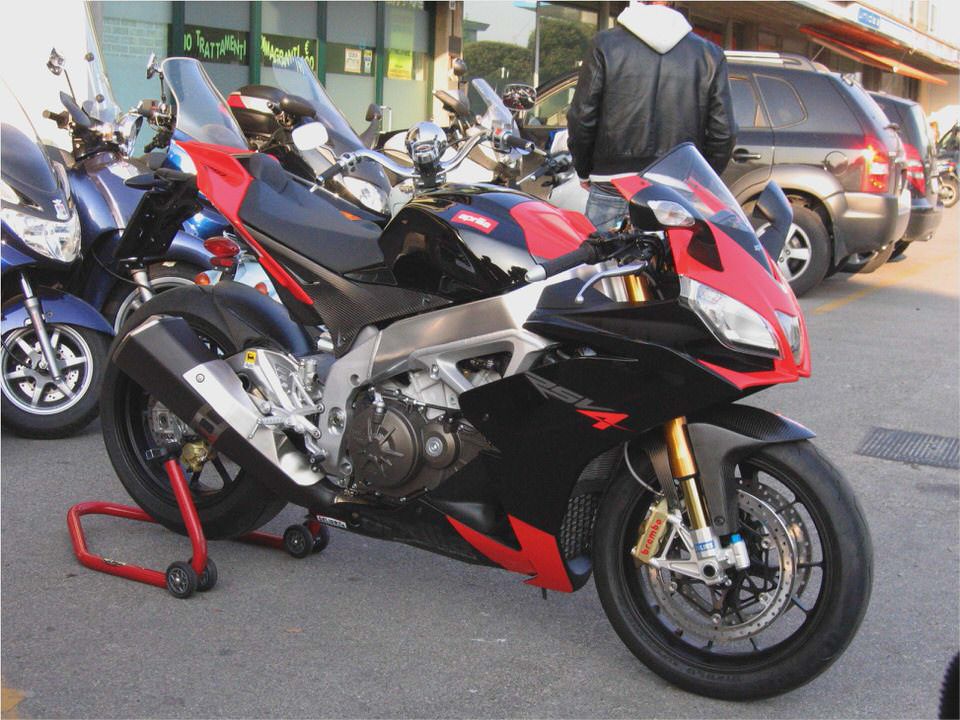 Ridden: Aprilia RSV4 Factory
Aprilia are best known for their championship winning 125cc racers. However with their 999.6cc 65° V-4 cylinder, 4-stroke, DOHC motor strapped into their super compact racing frame, Aprilia are starting to threaten the Japanese manufacturers in the SBK championship.
When the RSV4 was released everyone was unsure as to how successful it would be, however as Max Biaggi and Shinya Nakano have proved, The RSV4 is a formidable race bike and the RSV4 factory is essentially a racing bike with headlights. In fact the RSV4 is the closest bike you can buy that fits SBK specifications. Why is this you say?
Well specifically because of the racing Ohlin's adjustable suspension front and back, Adjustable swingarm, steering head, and engine positioning as well as my favorite brakes, the Brembo monoblocs, fitted to the RC8R as well. There are also carbon fibre fenders and a host of electronics helping to tame the 180HP motor.
Essentially this is a race ready bike and as you would expect, you get extremely good performance. Max Biaggi holds the top speed record of 326km/h In SBK so if anything the Italian engineers have produced a fantastic motor, the only V4 in the field I might add. The 999.6 cc engine produces 132KW's of power and 115NM's of torque. There is also ride-by-wire throttle, 3 fuel map settings and traction control, which is often needed.
The Motor possesses magnesium covers, the swingarm is aluminum which weighs 5.1 KG's and the forged aluminum rims weigh 1kg. This all reduces weight dramatically and because of the compact frame, this superbike weighs in at 179KG's.
When first sitting on the RSV4 the ultra compact frame really makes it seem as if you have just straddles a pony, however don't be fooled this pony produces a lot of horses. The suspension set up really allows you to fly through the bends, you'll never be close to the limit on the roads. Strangely enough, although the factory RSV4 is super sharp through the corners, this does not detract too much from the comfort factor.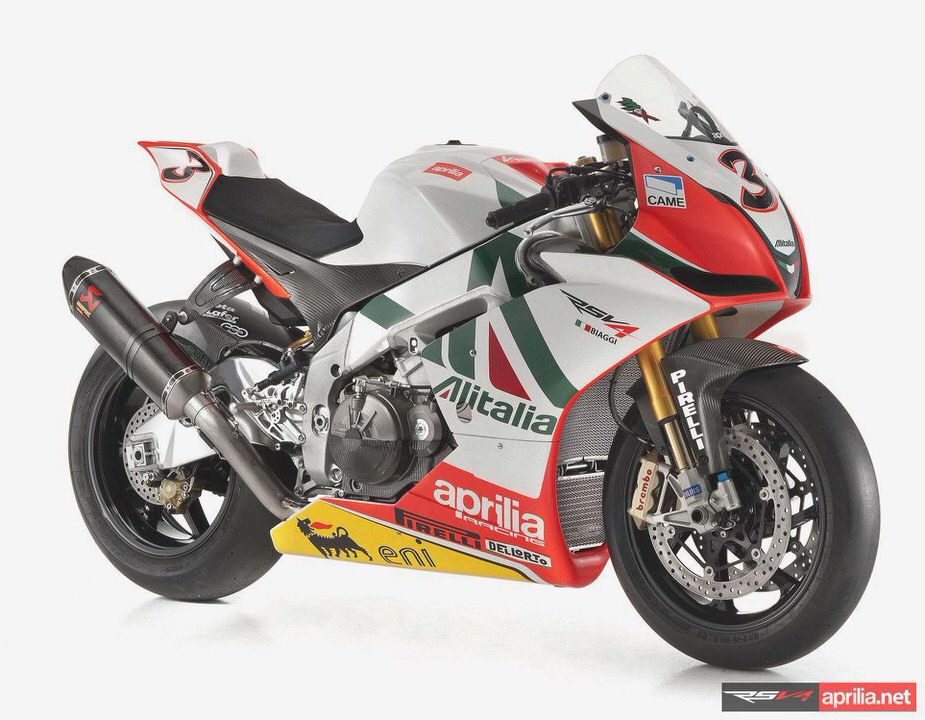 So if it's an early morning blast on the public roads, don't be fooled, the RSV4 remains composed.
Italian passion really shines through on the RSV4 the motor an idling speed hums quietly however at 10 000RPM the fantastic engine configuration growls and at 14000RPM, everyone whose watching you blast around the circuit now has bleeding ears.
As is the Italian way though, the clutch lever felt loose and flimsy and the throttle didn't seem to snap to a close, which is irritating when under hard braking for a corner.
All things considered, the RSV4 is a track machine that has many more race victories to come. If you see one behind you, get out of the way!
2003 Cadillac Escalade EXT awd Fremont, Nebraska Siemer Auto Center
Aprilia steals the show – Telegraph
AE14: Piaggio's Vespa, Moto Guzzi and Aprilia Updates from Auto Expo 2014
2014 Aprilia RSV4 Factory NEW Matte Black
2002 Lexus ES 300 LOW MILES LOCAL TRADE Georgetown, Kentucky Georgetown…