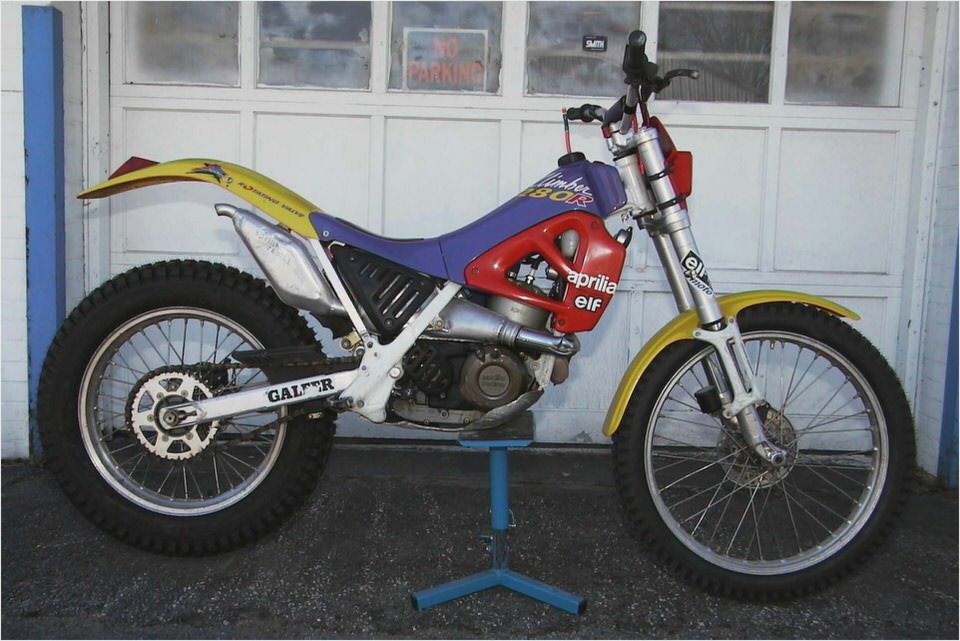 2014 APRILIA RSV4 SBK: A SILVER FIREBALL ON THE HUNT FOR THE WORLD CHAMPIONSHIP.
Reigning World Sbk Champion Aprilia RSV4 unveiled today at Phillip Island (Australia), the bike that Marco Melandri and Sylvain Guintoli will use to take on the 2014 World Superbike Championship. The reflective finish of the metal enhances the aggressive lines of the italian super sport bike, holder of Aprilia's 5 Sbk Championship titles and reference point for street bikes.
Leaving the black and red colour scheme from recent years behind, the Aprilia RSV4 transforms into a silver fireball. In fact, the pure metal colour is the distinctive trait of the 2014 RSV4 SBK. This is a stylistic revolution that enhances the form and technological content of the Italian bike.
The extreme lines of the RSV4, a true racing thoroughbred, are highlighted by the sharp red and black inserts which, together with the carbon parts and the reflective surface of the pure metal, enhance its compact size and racing soul . The dual beam aluminium frame, a sculpted work of art that harnesses the more than 230 HP unbridled by the exclusive, extraordinary 1,000 cc narrow V4 engine, is enhanced by the surface treatments and colour combinations.
The Aprilia RSV4 has written some fundamental pages in recent motor sport history and it moves into the starting gates for the 2014 season with renewed ambitions, worthy of the Aprilia victories.  The hashtag #bearacer appears on the RSV4's fairing, this is an expression of Aprilia's intention to create a closer bond between the racing world and motorcycle enthusiasts through digital technology.
Riders and mechanics soon fell in love at first sight:
Romano Albesiano, Aprilia Racing Technical and Sport Director and Piaggio Group Bike Technical Centre Manager: "A large part of a racing bike's attraction, obviously besides pure performance, has to do with its visual impact. These are exclusive objects, moving sculptures to be admired, and the RSV4 has definitely blazed an important trail in this area. Its compact size due to the exclusive architecture of the V4 engine and its magnificent polished factory frame are both functional elements and distinctive design traits at the same time, enhanced by the new livery which, in my opinion, is one of the most beautiful and unique that has ever taken to the track".
Marco Melandri, number 33 . "Very rarely has a bike ever impressed me like this one. I liked it straight away. It looks aggressive and elegant at the same time, with a really original colour combination.
As a rider I obviously focus on speed, but as an enthusiast I can appreciate a beautiful and well refined bike. Aesthetic details are often synonymous with careful development and particular attention to all aspects of the product".
Sylvain Guintoli, number 50 : It is simply beautiful! I have always liked the RSV4. It has an aggressive and decidedly racing look even in the factory version.
Its lines scream speed and everything is in the right place to guarantee maximum performance. The new colour scheme is the cherry on the top. If it's as fast as it is beautiful our rivals won't stand a chance.
This livery would be absolutely beautiful on the street version – I would want one immediately!".
PHILLIP ISLAND – FREE PRACTICE
A nice second best time for Melandri and Guintoli lagging a bit open Aprilia's 2014 World Superbike Season. First day of practice at Phillip Island with the morning session thwarted by bad weather and a very heated afternoon session.
Melandri, in his first round with the Aprilia RSV4, put a nice second best time on the boards. After the first morning session that was basically abandoned due to the wet asphalt and changing weather conditions that hindered a decisive choice for bike setups, the games got underway in the afternoon session. Melandri lapped quite a bit (20 laps), working on various setups and trying several technical solutions in anticipation of Saturday's Superpole and – above all – the races on Sunday.
It was only in the last few minutes that he went out on the track with his sights set on a fast time and he hit the bullseye with a 1'31.137, just 37 thousandths of a second behind Lowes and ahead of Giugliano, Sykes, Rea and Laverty.
Marco Melandri : "This was not an easy day because of the weather, but it was definitely positive. Even with only one session we managed to follow the scheduled testing programme with good results. There is still room for improvement in many areas, but we are able to lap fast easily and that is a good starting point for Sunday's races.
Tomorrow I'll try to focus efforts on speed and on the fast lap for qualifying because with times as close as they are starting as far up front as possible will be important".
The day didn't go quite as well for Sylvain Guintoli, winner on this track at the world championship's opening race last season. In the 16 laps he put in the best time the Frenchman put on the boards was 1,31.759 which relegates him to tenth place, although the gap is just 66 hundredths of a second from the leader. The French rider took advantage of the session to try out a few setup solutions on his RSV4, identifying the path he needs to follow in the weekend ahead.
The small gaps (the top 11 are all within less than a second of one another) is indicative of just how well balanced this Superbike season is right from the start.
Sylvain Guintoli . "The first day went well. I was trying to confirm a few setups that we had to try before the race, so we used this session to check them. I wasn't looking for a top time. Besides, the strong wind bothered my riding quite a bit. Tomorrow we'll try to pick up the pace now that we know which direction to go.
We need to prepare as best as possible for two long and difficult races".
PHILLIP ISLAND – SUPERPOLE
Pole position and two Aprilia RSV4s on the front row.
First place for Sylvain Guintoli, third best time for Marco Melandri.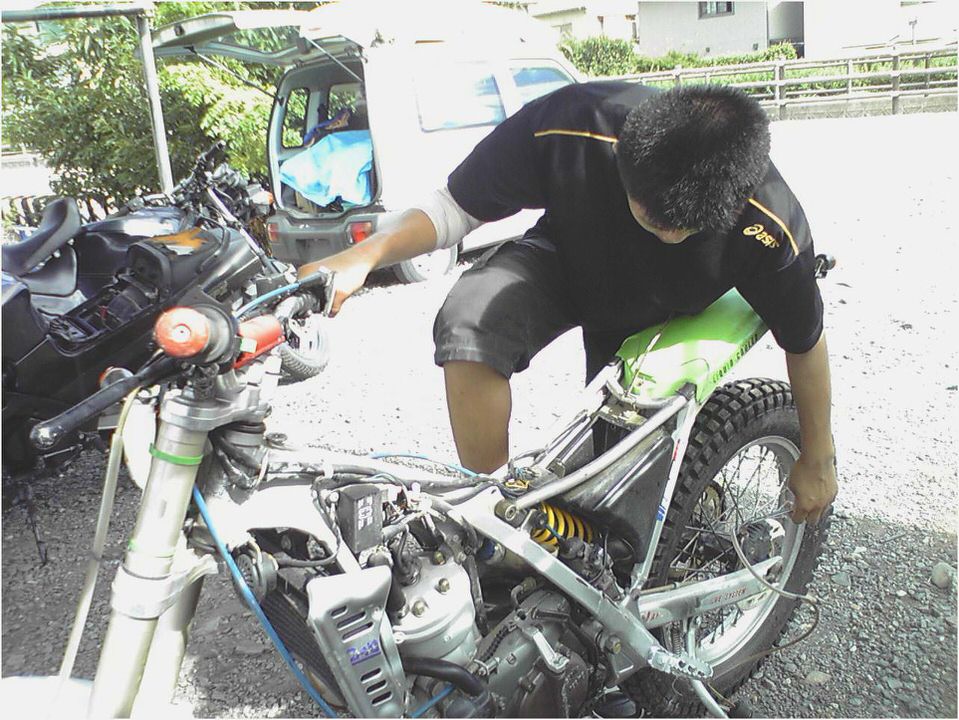 Aprilia Racing turns up at Phillip Island with a performance worthy of its reigning manufacturer world champion title.
Phillip Island (Australia), 22 Feb 2014 – Aprilia Racing turned up at the start of the first 2014 SBK race with a performance worthy of the Manufacturer World Champion title earned last season.
Sylvain Guintoli dominated Superpole on the Australian Phillip Island circuit, setting the track record and taking first place on the starting grid and Marco Melandri also rode his silver RSV4 to the front row, earning the third spot.
After the Friday and Saturday morning practice sessions, used to find the best setup and race pace, Sylvain Guintoli took his best shots in the 15 minutes of Superpole, moving into the lead in the second lap with a race tyre (at 1'30.696) and then, after being overtaken by Giugliano and team mate Melandri, he improved even more in his fifth good lap and on a qualifier, stopping the clock with an amazing time of 1'30.038 which broke the record for the magnificent Australian track and gave him the third pole of his career.
Sylvain Guintoli : "This winter was hard. After 4 months without riding a bike and only a little bit of testing I was concerned about my physical conditions. But my Aprilia worked very well and it is no secret that this is one of our favourite tracks. I really had a lot of fun today.
It's a shame I couldn't get my time down to 1'29 – that would have been fantastic. The important thing is that we grew and developed throughout the weekend. My shoulder isn't giving me any problems so tomorrow I'll be able to push hard since we've also got an excellent race pace.
I expect to have two good races. There are a lot of riders with good pace, but I hope to be able to use my RSV4's power to bring home the win".
Despite an accident – with no consequences for the rider – which basically cost him all the times from the morning, and despite having spent the next free practice sessions trying to find the setup he lost with the wrecked bike, Marco Melandri rode a Superpole worthy of his name. He even took a provisional lead at one point and in the end he landed a spot on the front row with the third best time (1'30.332). Overall an excellent performance and a nice way to start the races tomorrow.
Marco Melandri . "That was an incredible Superpole. After my crash in the test sessions the guys did an exceptional job fixing my RSV4. I had lost my feeling with it a little bit and before Superpole I admitted to my crew chief that I'd be happy if I made it into the top six.
In all actuality I found a good feeling with the race tyre straight away and I put in an excellent lap, but with the qualifier I tried to push but I was struggling too much and went wide in Siberia. I'm happy to be here. Starting from the front will be fundamental tomorrow.
I have a good race pace but it will be a battle with at least five other riders".
Superpole
Guintoli (Aprilia)
Leonardo 150
Aprilia Rx 50 Manuale Owners Guide Books
Aprilia SR 125/300 MAX
Dorsoduro 750-1200 Accessories
Aprilia AF1 Sintesi – CycleChaos