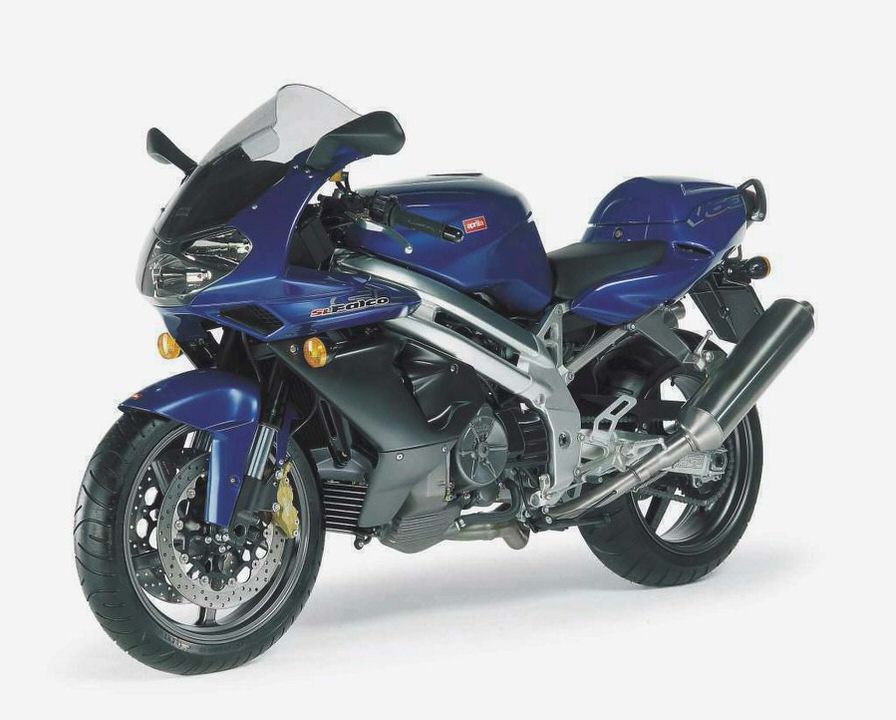 Aprilia SL1000 Falco
If you are considering buying an Aprilia SL1000 then I hope this guide gives you a better insight into what it's like to own one as I did.
The Sl1000 or falco as it's better known amounst Aprilia owners is a great all round bike! Using the same engine as it's big brother the Mille but set up with better mid range to give it an even and more friendly usability of power.Add to the mix slightly higher bars and you have a bike which although is classed as a Sport's tourer is certianly more Sports then Tourer!
If you have never had or tryed a twin engined bike then be preparred to fall in love with bikes all over again! The almost creamy way the power is delivered above 3000 grand is excilleranting. The first time I tryed the bike I found I was doing 115mph in third gear and I hadn't even twisted the grip half way. Going like a steam train. With this in mind a double bubble screen is worth investing in to prevent ending up with neck muscles that could compete with Arnie.
Because the bike is a twin it is quite narrow and feels and weighs more like a 600 then most of the competition.The engine is mounted quite high in the chassis so beware that on slower corners it falls into the bend quicker the many other bikes, but you get used to feeding in the power as you go through the apex to compensate for this. As with all litre bikes they need to opened up to really bring them alive and with a top end of over 14000 rpm you won't find it hard to bring the front end up even when not requested! Around town
As to storage the pillion seat unlocks to to give a reasonable amount of space to get a set of water proofs and a bike lock under, which is more then some of the present sports bikes offer with thier under seat exhurst systems.It's a pretty comfortable machine to ride with the bars higher set as they are, longer distances are achievable without having to have your wrists rebuilt afterwards.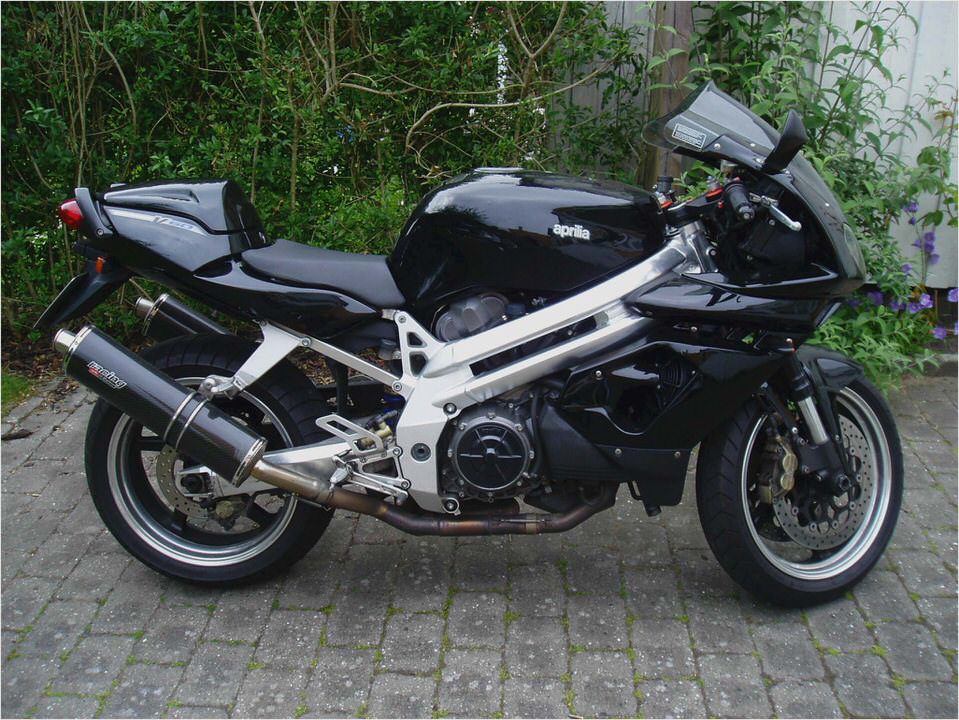 There are two main reasons people are put off buying a Falco in my opinion and they are the fact that it is Italian and most of use in the biking world know of the unreliablity problems that over shadow owning a Ducati. This I think is also expected of the Aprilia's which isn't the case at all, I never had any problems with mine and would class it in the same league as Hondas in this respect.
The second reason is the styling which to be honest will come down to personnel opinion I think. Mine was a candy red colour which I think befits the charactor of Italian bikes although some of the colours which came out as standard from the factory were awfull I think. I was never convienced about the headlight styling, but then the rest of the bike made up for it. One negative that does spring to mind is the side stand.
Aprilia made this too long so you need to beware that on uneven ground in high winds it has been known for theses bikes to topple over! A point to look for when looking over one of these machines.
In conclusion I think that the Falco was a great bike and was sorry to have to sell mine when I emigrated to Australia and even more sorry when arriving here to find out that they were worth alot more here then I sold mine for in the UK and would off been better to ship mine here even with all the costs entailed! But at least I have had the pleasure of owning one.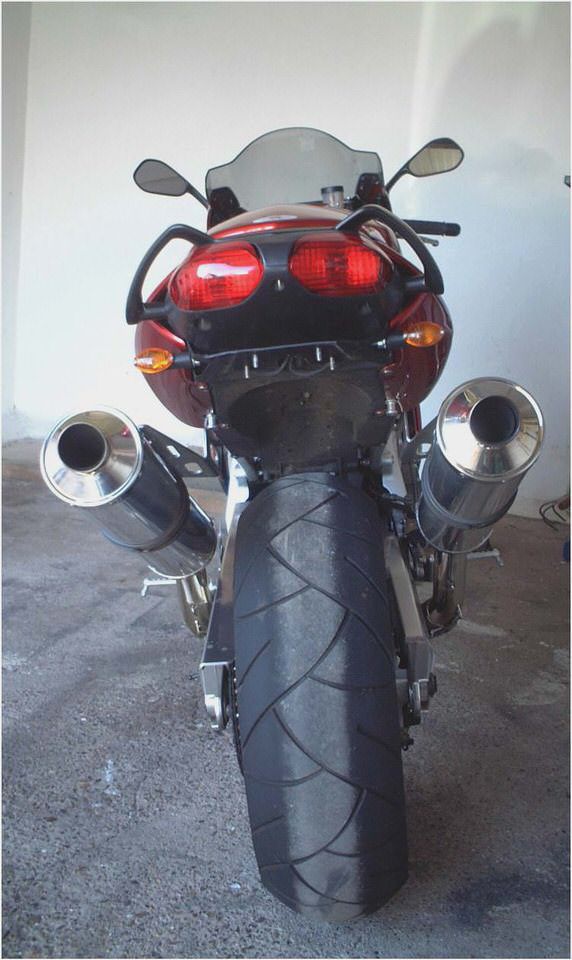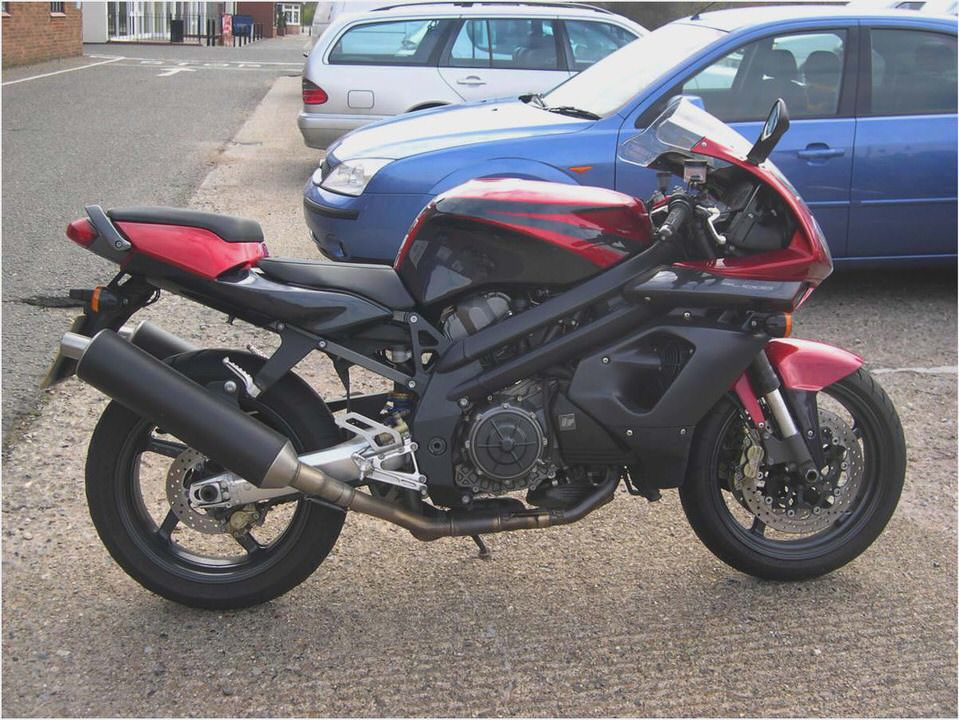 Aprilia Dorsoduro a real weapon on city streets Stuff.co.nz
Aprilia Shiver 750 Doin' Time – Motorcyclist Magazine
Aprilia Tuareg 600 Wind – CycleChaos
Ridden: Aprilia RSV4 FactoryLaunchControl.co.za LaunchControl.co.za
2003 Cadillac Escalade EXT awd Fremont, Nebraska Siemer Auto Center