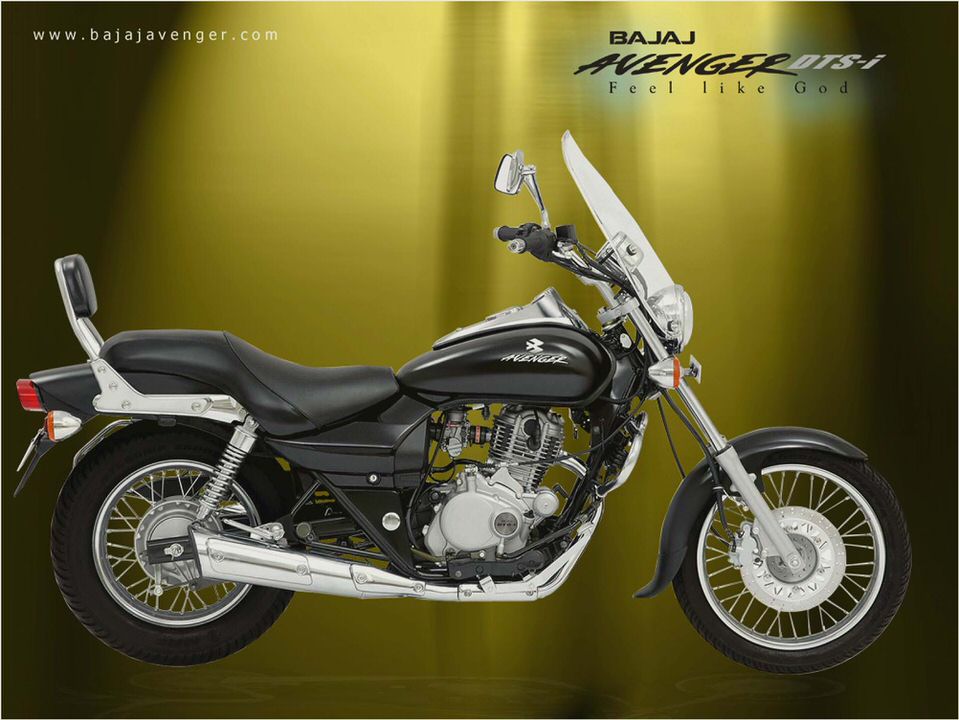 Bajaj Avenger 220 Test Drive
Bajaj Auto the second largest two wheeler maker of India recently has launched a new model of its popular cruiser bike Bajaj Avenger . The new models houses with more power engine with good and stylish looking. The New Bajaj Avenger has 220 cubic capacity engine as Bajaj Pulasr 220. But it is different in look and model as Pulsar.
It comes in cruiser bikes.
Bajaj Avenger the first cruiser bike in India and compete with recently launched foreign bikes which recently stepped in Indian market like Harley Davidson. This bike also different from Royal Enfield bikes. So this traditional bike has different syle and look as above.
The new version of Bajaj Avenger is better as old version and blessed with some latest technical features and available more colour options in affordable price price as other costly cruiser bikes in India.
Bajaj Avenger 220 DTS-i
The new Bajaj Avenger has DTS-i technique with its 4 stroke, single cylinder, oil cooled 220cc engine which delivers peak power of 17.5bhp at 8000rpm and maximum torque is 1.71kgm at 6000rpm. This powerful engine of this bikes gets ready for long drive without any heat problem. The silver coloured powerful engine gives good pickup during the riding and able to hold 60kph speed in 5.08 seconds.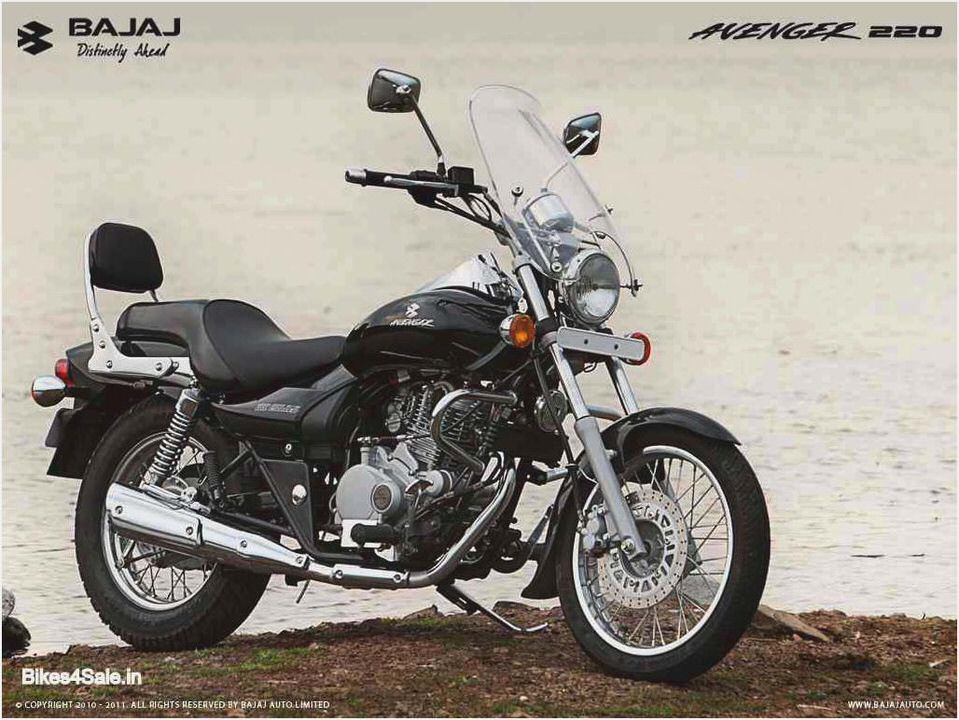 This ability makes it fast and good performance delivers cruiser bike on the road.
The rider feels royal enjoy during the riding on it. It's good curved and strong seat makes enjoy for rider and dynamic handle provides restful handling on the road. Long windscreen saves eys and neck from air presser on riding.
The bike uses standard telescopic front suspension and twin hydraulic units suspension which makes smooth ride and saves with digs on the riding.
Bajaj Avenger 220 DTS-i houses with long and stylish silencer which generates little noice as other cruiser bikes and feels a royal ride enjoy on the it. This bike's 14 big fuel tank makes believable for long drive with almost 35kpl mileage on highway and 33.8kpl in city. The restful footpage of the bike fitted beside the engine which provides more enjoy on it.
The new technology and high power engine loaded this traditional bike is better in allover ride with maximum wight carrying capacity with royal enjoy. The bikes different colours are good option is good according to bike lovers which wants to buy shoutable colour. At least Bajaj Avenger is available in the market with affordable price which wants to enjoy a royal ride.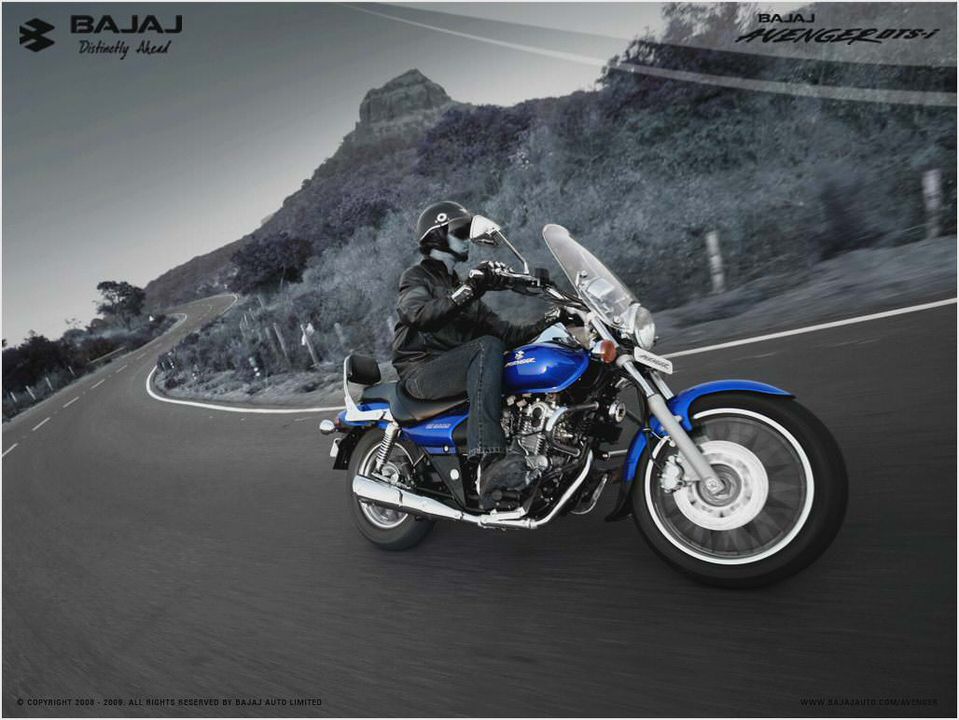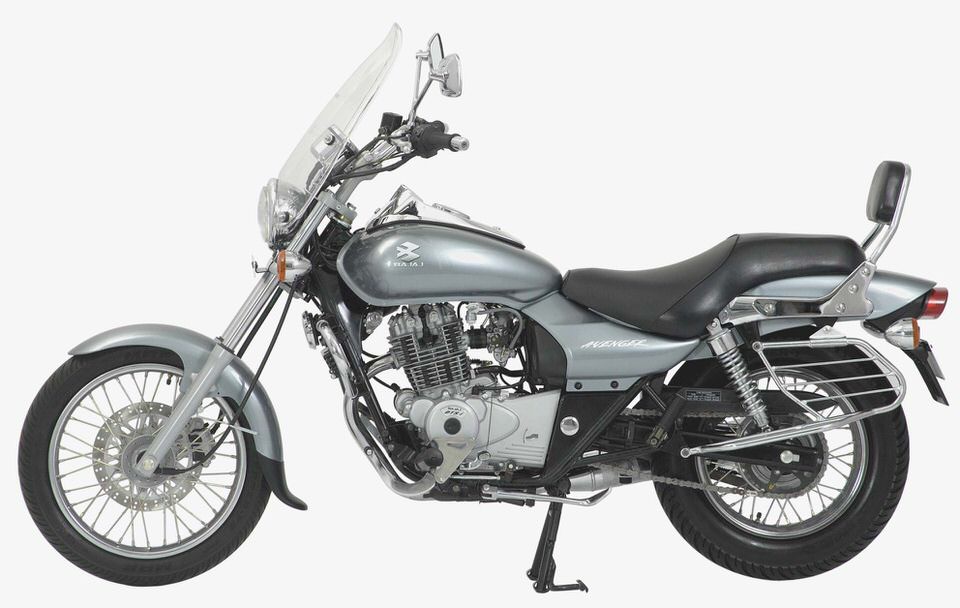 Bajaj Auto flags off Kawasaki tie-up for Philippines
Specifications of a Pulsar 200 eHow
Bajaj Wave Design, Review, Technical Specifications – Price
Bajaj XCD Recall – Team-BHP
HERO HONDA, BAJAJ TVS (1) MBA Project Ideas