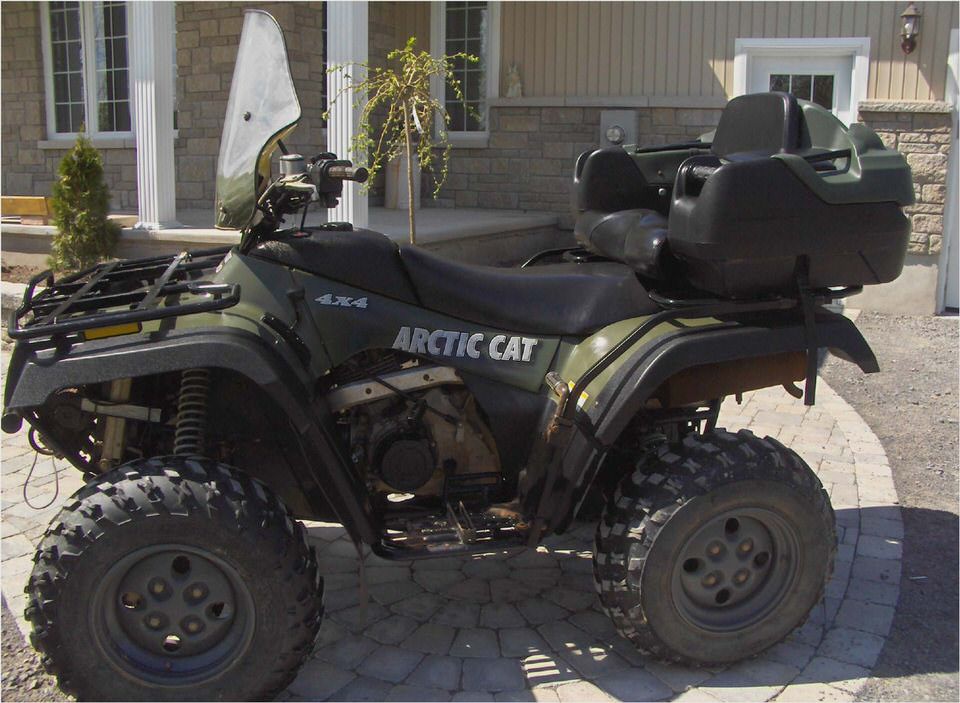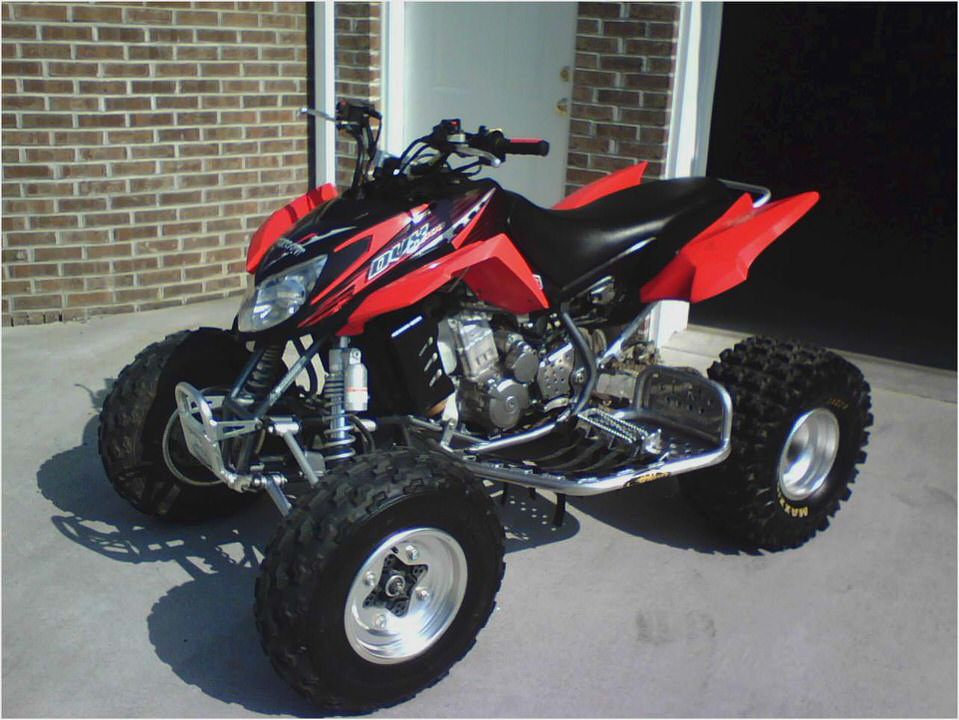 2004 Arctic Cat DVX400 ATV Review
I purchased an Arctic Cat DVX400 back in 2004 and I thought I'd share my personal experience with this atv. After I purchased the DVX and did some research, I learned that Arctic Cat had simply put their fenders and logo on a Suzuki Z400 just like Kawasaki did for their KXF400 which is another disguised Suzuki. I will openly admit that I wasn't aware of this when I bought the atv. I checked it out at the Arctic Cat dealer and sat on it briefly there.
I couldn't resist the fender styling and the overall appeal, it seemed like a perfect fit for me, and I just had to have it.
First let me give you a brief insight to my atv history. I have been riding for nearly 20 years. In the past I have owned a variety of both 2 stroke and 4 stroke atvs including two Suzuki Quadracers, two Yamaha Warriors, a Blaster(unfortunately), and a Honda 250R.
I have had absolutely no experience with Polaris or Kawasaki atv's. There are pluses and minuses to all of these atv's I have previously owned, on the negative side some handling issues, performance issues, and of course maintenance and reliability issues with the two strokes.
On the positive side I must admit both Warriors had motors that were simply indestructable (even though they lacked any real get-up-and-go), the 250R had pizazz and always seemed to turn heads, the Blaster was inexpensive, and the Quadracers got the job done when it came to hill climbing and wheelies. Each of my atv's was owned and operated by me for at least one season, some for many years.
My riding habits consist of mostly trail riding to remote wooded destinations although I grew up near many culm banks in Northeast PA. Culm banks are waste coal and rock that was piled into man-made mini mountains I estimate as much as 200 feet tall in some cases. These culm banks were scattered through the local towns usually in the abondoned coal mining areas. These areas were awesome for atv's. The hills were challenging and of course very dangerous.
I can attest to that from personal injuries I have experienced on more than one occasion. As the years have passed, many of these areas have been reclaimed by the state or cleaned up and leveled off by private developers and covered over by housing developments and strip malls. Since buying the DVX400 I have had limited hill climbing experience although I have managed to try my luck once or twice in one of the few remaining culm banks near my home.
I must say that I was quite impressed with the torque while scaling the hills, especially from a four stroke engine.
My DVX400 is the first liquid cooled four stroke I've owned. When I compare this motor to my old air cooled 350cc Warrior motors I almost laugh. It's like night and day, as a matter of fact the Suzuki 399cc motor packs as much punch as any 250cc two strokes I've ever owned.
The technology in this motor is far superior to the old air-cooled four strokes especially in the weight department. They have managed to shave the pounds off these motors using lightweight components and common sense. This is definitely not the largest displacement atv engine available from the major atv manufacturers, but I believe it is sized properly for this machine.
Mechanical problems have not been a major issue for my Arctic Cat. I have experienced two fouled plugs, both which occurred after the atv sat dormant for a while. I also had an issue with the float getting stuck in the carb which was rectified simply by removing the bowl and cleaning with carb cleaner. One minor cosmetic problem with the atv is the plastic studs beneath the fenders.
They were a flimsy way of mounting the fender to the fender bracket and all it takes is a minor hit from a tree branch or something similar to break off the stud and leave your fender flapping in the wind. I had to drill holes in the location of the studs and bolt them to the brackets. My new method is much more solid and it doesn't look all that bad either.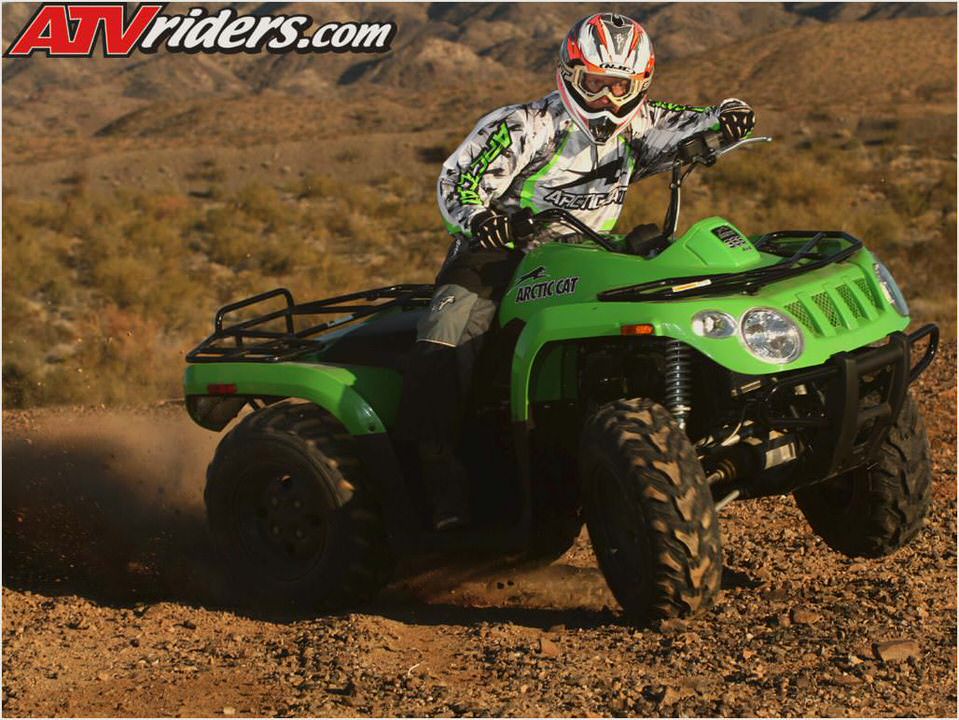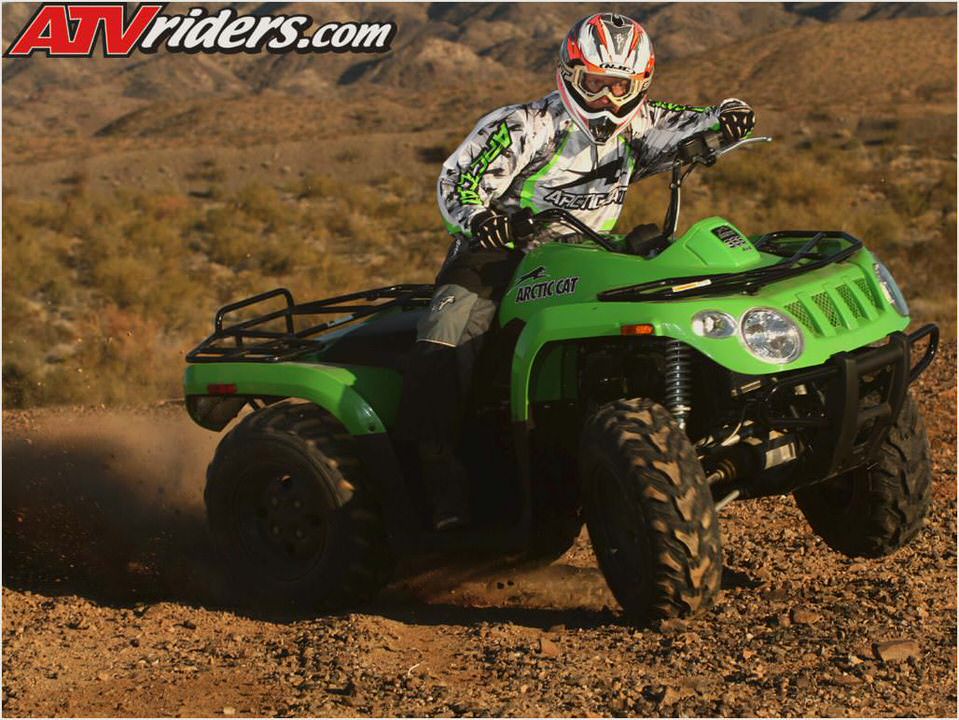 Other than that it has run trouble-free for over two years.
As for gears and shifting, the transmission goes through the gears easily without any effort. My only complaint with the transmission is the lack of a 6th gear. I believe this motor had enough power to easily propel the DVX in sixth gear and I'm not sure of the reasoning behind the five speed transmission, but that is probably my biggest complaint with this atv.
The suspension on this machine is definitely adequate with plenty of travel. Front shocks are adjustable, although I admit I adjusted them only once and I haven't touched them again. There's an adjusting tool in the tool pouch to make adjustments while your out riding but I just never had the urge to stray away from my initial adjustment.
The seat could be a little softer I guess, but I wouldn't go as far as to say I am complaining about it.
And then there is the ride. The overall riding experience on this atv is great! It handles very well, can be thrown around when needed due to its light weight, and if you like showing off, this is a great atv for wheelies. The front end comes up easily without much effort at all, giving the atv a very powerful image even though it is only 399cc.
The hand controls are situated well, but I do wish reverse could be achieved from the handlebar controls. I recommend this atv over the Suzuki Z400 and KXF400 based on looks alone, because the rest of the atv is identical to those. It's a real head turner that offers a great package for the trail rider, the beginner to intermediate sport rider, and the show-off. It is reasonably priced and it is manufactured by a leader in the atv industry which gives me confidence in its reliability over time.
I personally recommend the DVX400 based on my ongoing experience with it. If you're in the market for a sporty atv, go out and get yourself one right now!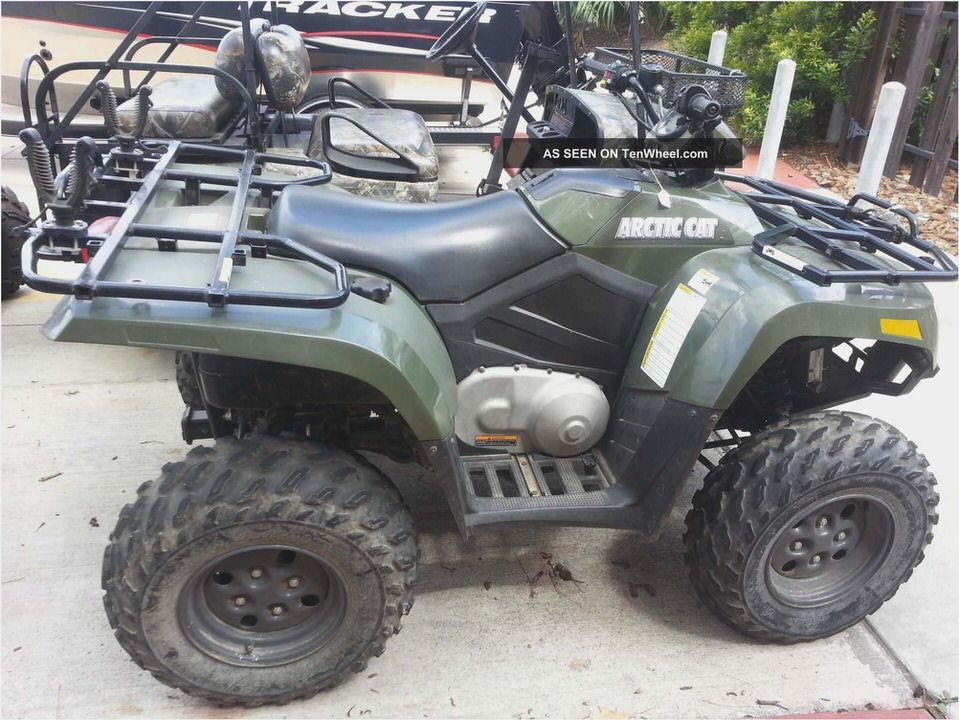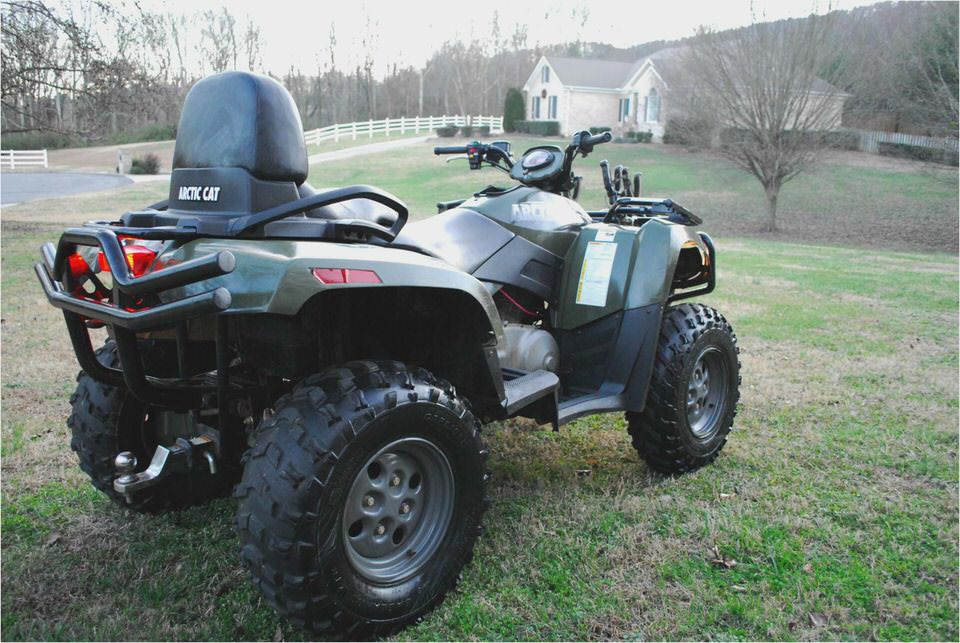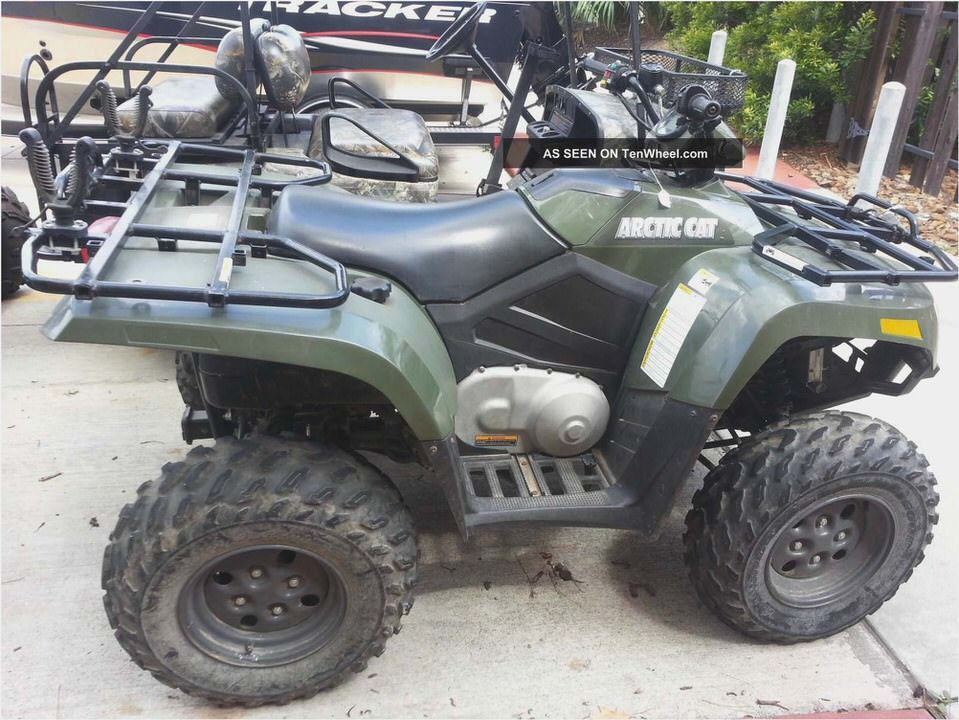 Arctic Cat 2007 Utilities: Off-Road.com
50 Years of Arctic Cat
Arctic Cat Inc. – FREE Arctic Cat Inc. information Encyclopedia.com…
Four Wheelers For Sale Blog Archive Arctic Cat
Top 39 Complaints and Reviews about Arctic Cat