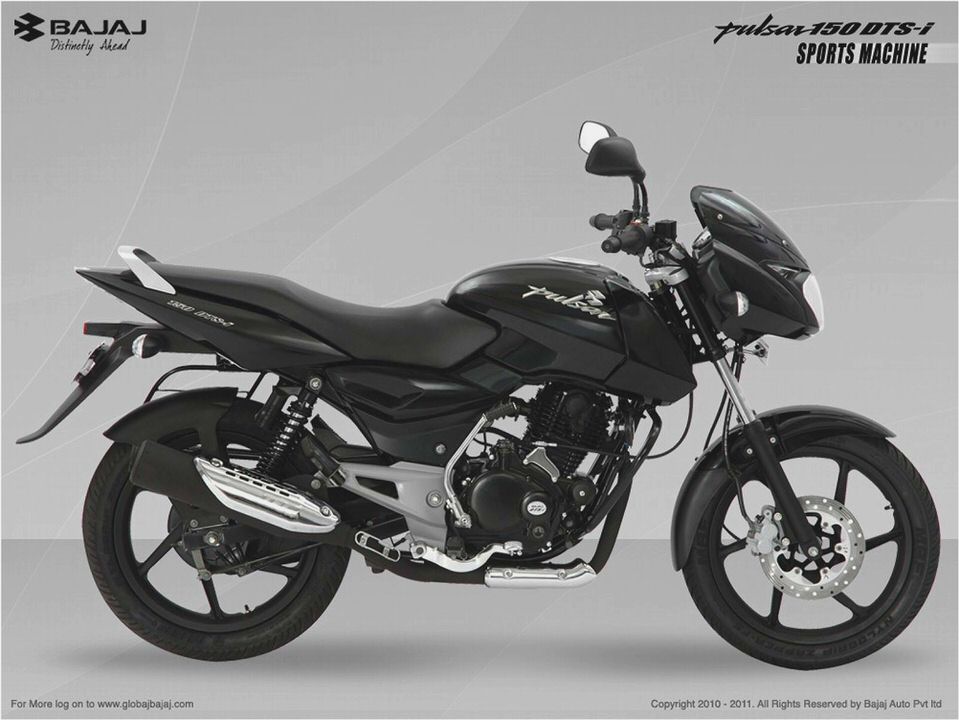 Bike and Car Mileage Reviews
Bajaj Pulsar 150
It has been more than a decade since the Bajaj Pulsar was first launched. The motorbike is today available in multiple variants of engine capacity but it when it first started, it was with the 150cc. The Bajaj Pulsar 150CC bike available today comes with a 4 stroke DTS-i engine offering a very good 15.06 BHP power and 12.5 torque.
As a comparison, the Yamaha FZ16 that comes with a 153cc engine only offers around 13.8 BHP. Bajaj Pulsar 150 is available in Delhi at an ex-showroom price of Rs. 67,110.
Bajaj Pulsar 150 Mileage
Until the Pulsar 150 was launched in 2001, one of the most important metrics to look at while purchasing a bike was the mileage. Bajaj Pulsar was one of the first bikes to put performance above fuel economy and launch a bike that would offer power albeit at a slight cost of the mileage. But with the ever increasing petrol prices, more and more customers are now starting to look back at good mileage as one of the most important parameter while purchasing a bike.
And the latest Bajaj Pulsar 150 does not disappoint. The bike clocks 64 kmpl under standard test conditions.
Customer Reviews of Mileage
Standard test conditions rarely ever match the real life riding conditions. That is exactly why city conditions always bring out a much lower mileage than what companies claim. MaxAbout reports that city conditions could bring down the mileage from around 62 kmpl (that they observed on highways) to around 45 kmpl.
BikeDekho's own test returned slightly different results. On highways, their test drive reported a mileage of  65 kmpl while on city roads, this was down to 56.5 kmpl. User reviews on BikeAdvice see users reporting anywhere between 40 kmpl and 60 kmpl.
However the common refrain for those riding it on city roads is a mileage of around 50-52 kmpl.
In a comparative review of Bajaj Pulsar 150 against TVS Apache, Top Gear notes that the Pulsar returns a pretty good mileage of 52.6 kmpl in the city compared to the 48.7 kmpl fuel economy offered by Apache. IndianDrives has a pretty similar review of fuel economy. In their review, the website reports a mileage of 48 kmpl on city road conditions.
There are quite a few Pulsar 150 bikes on sale on Quikr. Overall, the mileage indicated by the customers appears to hover between 40-50 kmpl. The situation as reported by customers on Olx is slightly better.
From a number of Pulsar 150 bikes on sale on the site, it looks like the average mileage as reported by the customers there is between 45-55 kmpl.
Lastly, let's look at what customers on MouthShut have to say. There are around 46 reviews for the Bajaj Pulsar 150 DTS-i and the overall verdict is a pretty good 4/5 for fuel consumption. The mileage reported by the various reviewers hover between 40 – 53 kmpl. Only one user reports a mileage of less than that.
So for average you can assume a mileage of 45 kmpl under city conditions.
I've summed up the mileage reported by various reviewers in the table below.
The Hindu : Kawasaki Bajaj Eliminator
Pulsar 220 Headlamp
Bajaj Discover 100 price in India as on Mar 20, 2014 Specs & Review…
Rahul Bajaj- Spark of Corporate – WisdomJobs.com
Company Overview Of Bajaj Auto Ltd Management Essay