Benelli 1130 Café Racer2
Sick and tired of bikes looking the same and desire something completely off the shelf, then this extraordinary Benelli is exactly what you need, and then some!
Have you ever pathetically tried to make a motorbike out of Lego? Sure it will eventually have two wheels and an engine of some sort with inherent cubic capacity (ha ha geddit?), but it will invariably come out the same every time. Now this conundrum, in one form or another, is the problem for modern day motorcycle designers. I mean, how do you make a laptop stand out from the rest when it does basically the same thing?
There's no doubt that many bikes have already been designed to 'look different' but they tend to ride like a heroin riddled hippo tramping through a pool of treacle, if you know what I mean? So now 'most' just slap cheap graphics onto cheap plastic and the passion of something completely different, THAT WORKS, seems to have fallen away from the two-wheeled sketch pad, sad.
But straighten your back, blow yer nose and flush away that tear sodden tissue because Benelli have the answer in the shape of this gorgeous 1130 Café Racer. Benelli has been producing bikes for one hundred years or so with a history of racing as long as a very long thing, so they know a lot about bikes and how to make them perform (history lesson is on your Blackbush if you need to know more folks).
But even more exciting is that this iconic brand is now back in South Africa with bikes for sale hopefully by the time you read this. Benelli will be imported and distributed in SA by an engineering genius called Mike Puzey (Puzey Motorcycle Corporation), who already has a fantastic range of scooters and eye-popping funky commuters.
Mike also builds planes and things with his bare hands, as well as his own off-road bikes that compete at the 'Roof', so he most certainly knows a quality piece of tackle when he sees it. And believe me this Café Racer has as much quality as a tin of Quality Street, once you've removed those horrible chewy ones that is.
The 1130 Café Racer is pure Benelli including that raunchy punchy engine, which is nice to know. It's a thumping big long-stoke 1,131cc triple with four-valves per cylinder and double overhead camshafts. Benelli claim 130bhp@8,500rpm and 110Nm of torquey stuff around 5,250rpm – more than enough to lift the front wheel with a flick of the clutch and I saw an indicated 245km/h on the clock while wearing my Speedo (fortunately it was under my jeans at the time so as not to scare motorists with a blatant 'crack attack').
This growling triple has been around since the '90s in 900cc form but now it's swollen to 1131cc and it has a very distinct agricultural like internal noise. It sounds like it has a dry clutch at first but it doesn't, instead I would say the engine is filled with straight cut gears and Benelli openly say they designed it to sound this way. One thing is for sure it devours fuel like Boets at a free Klippies festival and most certainly is a weapon of mass consumption.
The fuel in the 16-litre tank will not last long when ridden hard but, then again, when a bike looks as stunning as this who cares, not me that's for sure. But they do have the fuelling well sorted, especially low down which is not normally the case with other Italian machines. Off the throttle a huge amount of torque is delivered and then once 5,000rpm arrives on those (again individually designed) instruments, it clears off like a race horse with a taser up its bum.
So the engine is great and so is the level of original equipment. Brembo adorns the Café Racer in every place it should and could be. You will find Brembo hydraulic master cylinders, massive four-piston callipers and even lightweight Brembo wheels on the Café Racer.
In particular the monstrous 320mm radial brakes are beyond good, as you'd expect, so we don't have to go there today.
Suspension is equally impressive with these mega fat 50mm Marzocchi fully adjustable forks and single rear shock at the back. For once someone must have ridden this Benelli on the road because the suspension settings are way better than any other Italian bikes I've recently ridden with the associated over harsh ride and kidney dislodging effects.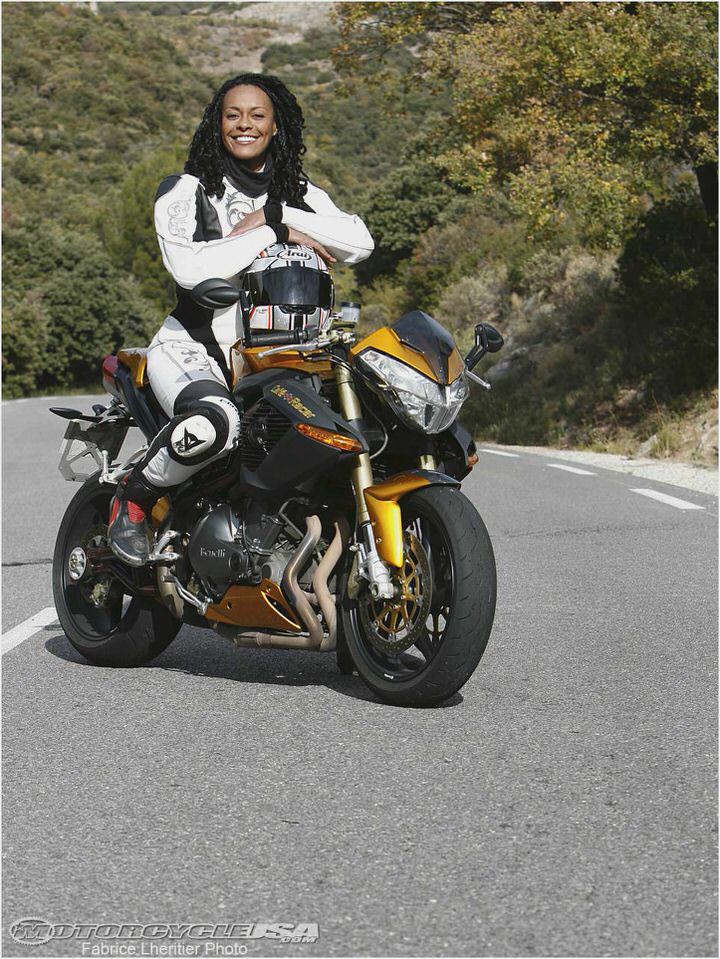 The 215kg (road ready) Café Racer is also uncannily stable at any speed and turns beautifully into any corner on its Dunlop tyres, more than I can say for those flighty Ducati Monsters and the like. So what I'm saying is this bike works properly, which is more than refreshing to say the least.
Now it's time to get into the best bit of all, the styling. Wow, brilliant, innovative, head turning, beautifully finished are just a few things that come to mind! You really have to see this bike in the metally flesh to get the best from it.
The golden paint is delicious and the maroon tubular frame really is a work of art, especially that lickable swing-arm with large concentric chain adjusters. It does have that Transformer image and the Bumblebee headlight shape confirms this belief, if you know who he is that is? If not ask your Faceweb addicted kids to show you.
Interestingly the two maroon frame rails are glued into the cast sections at the swing-arm pivot area. This space age glue is also used on the fatty Airbus and LIAT jets and it's stronger than a weld, so shut the book up and be amazed by its ingenuity instead.
The riding position is proper Café Racer as the name suggests and the seat, even though it looks a spot torturous is in fact very comfortable. The footrest position was perfect for me as well and combines well with the rest of the 1130 for an encompassing riding effect. Without doubt the 1130 Café Racer is a pleasant place to be and boy does it turns heads.
To wrap it up this Benelli 1130 Café Racer is one seriously cool motorbike and one of the best and most enjoyable bikes I've ever ridden. By now I'm sure you're waiting for a justifiably high price tag, which I'm afraid it doesn't have. A mere R126,000 will put the 1130 Café Racer into your garage, which I believe is an absolute steal for so much tremendous motorbike. Then you can sleep soundly knowing you have a bike like no other.
Until your neighbour buys one that is.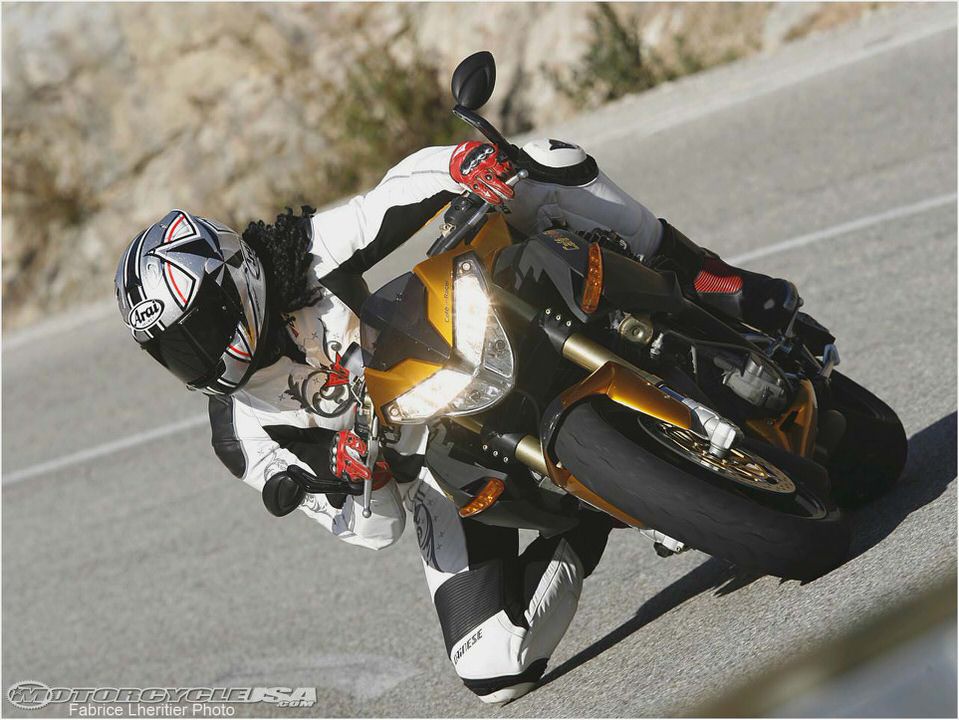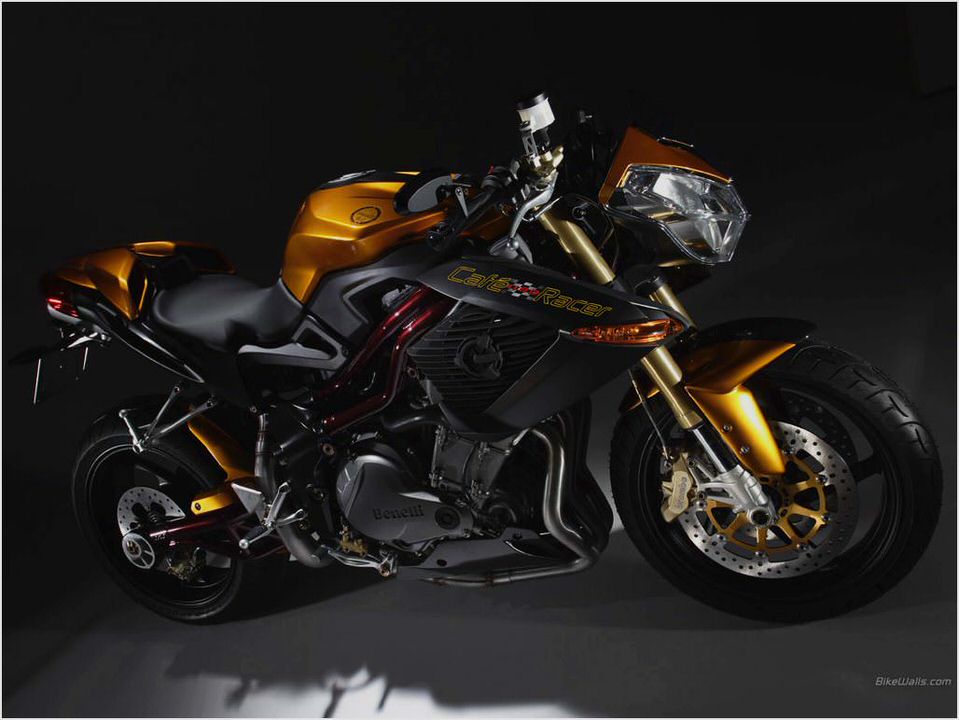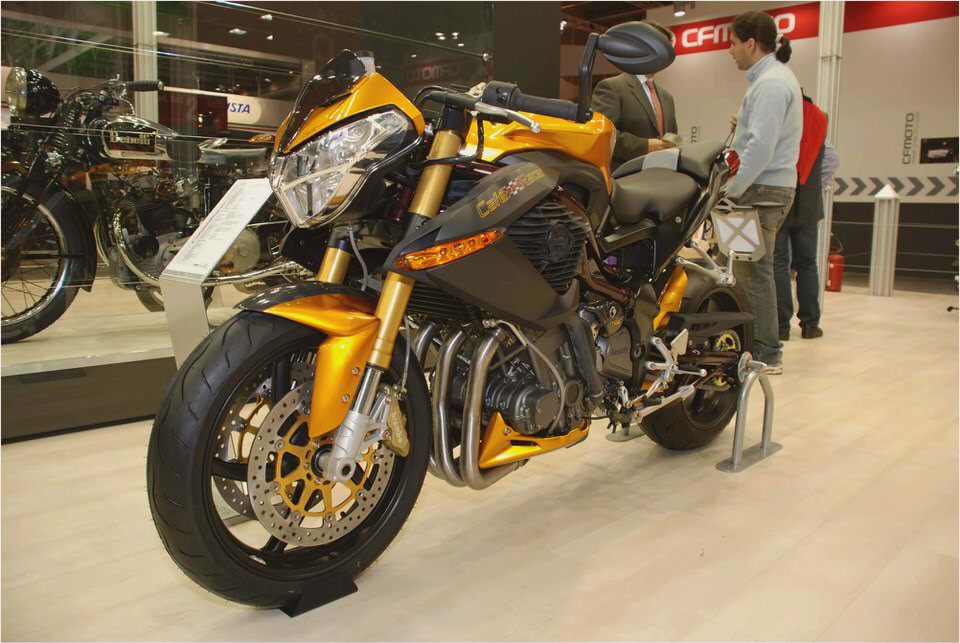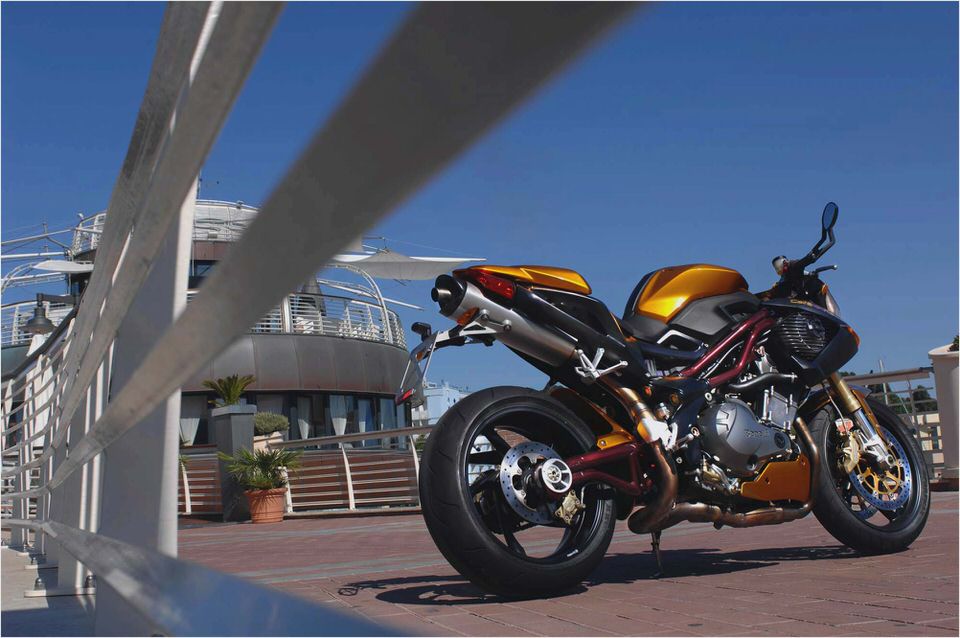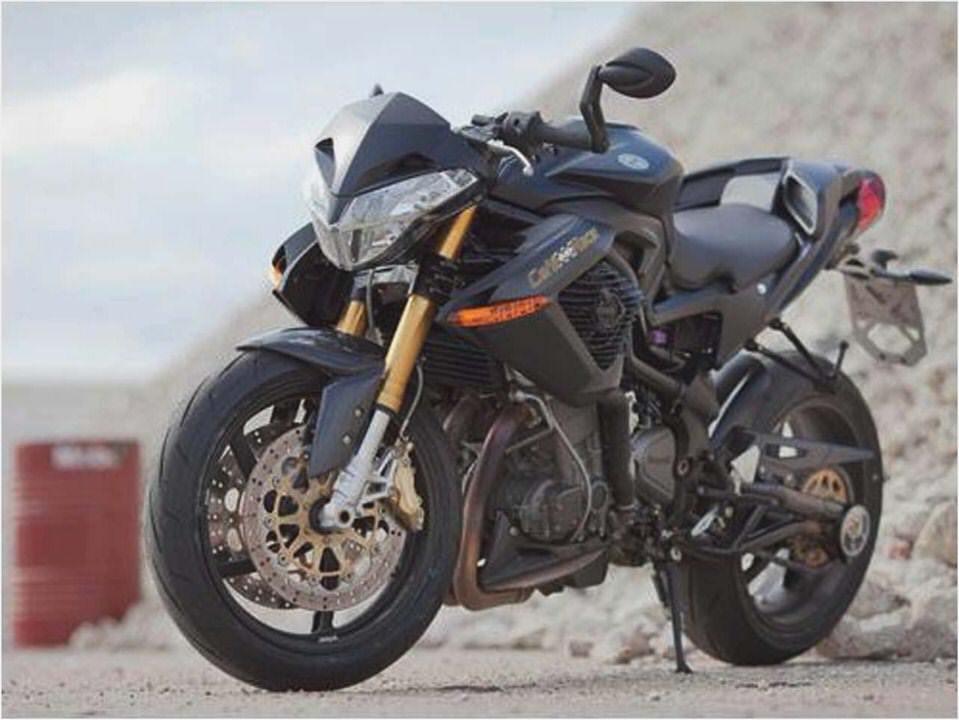 2009 Streetfighter Comparison: 2010 Ducati Streetfighter Vs. 2008 Benelli…
2008 Yamaha R1 Super Fast, Super Strong Cool Bikes
De-ristricting a Benelli Pepe
Oschersleben 2004
Benelli TNT R160 First Ride – Motorcyclist Magazine