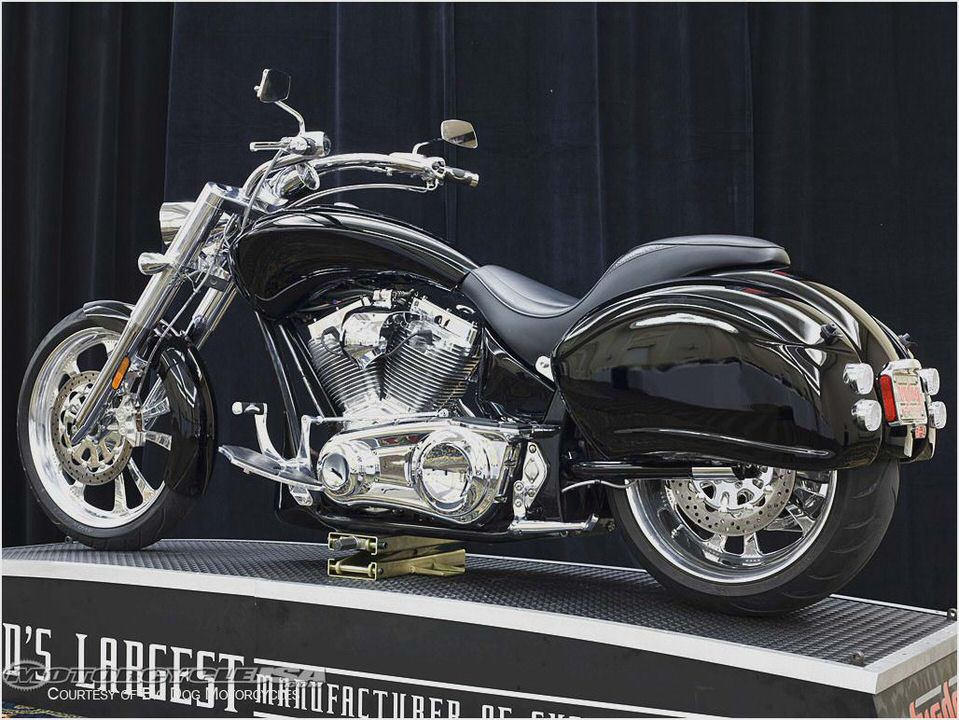 Categories
Big Dog Motorcycle
The Big-Dog for the Big Guys
If you have ever seen a Big Dog Motorcycle. you know that they are pretty spectacular. They are a beauty to look at, and with so many different styles on the market these days, you are sure to find the motorcycle of your dreams. Big Dog Motorcycles offers bikes that any bike lover can afford with a lower end price tag on them.
Each Big Dog Motorcycle has its own perks, and while it can be challenging to figure out which one is for you, when you do, you will be totally satisfied.
Perhaps you have decided that you like the look and feel of the Bulldog. What sets this apart from other motorcycles is the look of the bike. This bike has complete touring capabilities. The Marine grade sound receiver gives the bike an excellent sound system so you can have some great tunes as you take a cruise.
And the bike comes equipped with locking fiberglass leak proof saddlebags, perfect for hauling the essentials on your trip.
If you like the look of the Bulldog, but want something to compliment your sporty side, opt for the Bulldog Sport. This wonderful bike is passenger ready with standard floorboards and fast back seats. The bike also offers the leak proof fiberglass saddlebags that lock, which are perfect for stashing the items you may need for a road trip, and has nitrogen gas shocks, something that will be sure to make every biker you meet go googly eyed.
The Coyote could be for you if you crave custom styling. The bike features polished billet wheels which really set it off. The smooth riding hidden shocks are an added bonus on the bike.
The bike has a 42 degree total rake.
If you like curved dual down tubes, then the Mastiff is right for you. This wonderful looking bike features a super fat 300 rear tire with a 6" backbone stretch. Also features are smooth riding hidden shocks like the Coyote has with a 117 c.i.
Engine.
The Pitbull could be for you if you like the look and feel of tall wheels. This bike boasts 20" wheels in the rear and 23" wheels in the front. The total rake of this bike is 33 degrees, and has a rigid frame with spring -seat comfort.
And finally, we have the Wolf. The Wolf might be your style if you like a bike that has a hidden shock suspension. The Wolf has drive-side brakes, a 220X20" rear tire, and an exclusive Tri-Cam 121 c.i.
Engine.
Any Big Dog Motorcycle is a great choice for the bike lover. Each one is made of high quality materials. And they look great driving down the highway. So go ahead and get that leather jacket out of the closet, and put it on.
Imagine the Big Dog Bike you would like to be on, and make that dream come true. You will be the envy of everyone you meet on the road!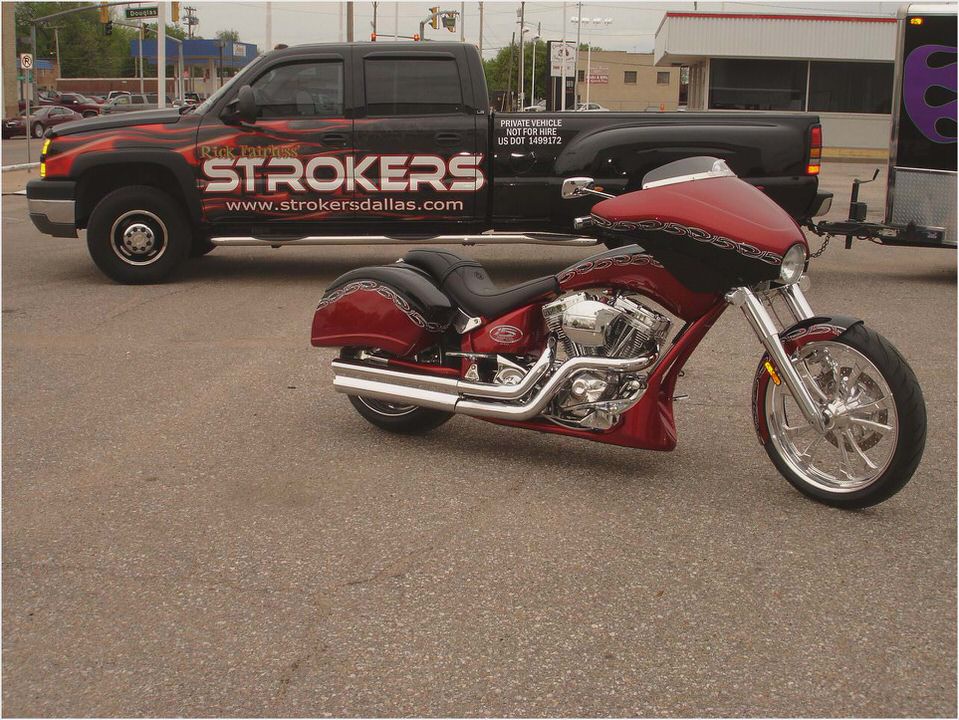 With extensive Tri-Cam powered high thrust producing Internal Combustion Engines, coupled with Hidden Shock Suspensions with multi speed BDM Balance Drives, these next generation machines are no doubt the perfect combination's of the world's cutting edge technologies finely blended with the most sophisticated and trendy aerodynamic looks you have been craving in your desires. The creativity behind the designs is simply mind blowing.
So it's sure to be the owner's pride and the neighbors' envy. Perhaps these highly sophisticated crafted pieces of machines are exclusively built for the exclusive class who believes in living life king size – A life filled with passion for speed and style. The company has more than three hundred dealers spread across the country.
So all you have to do is to simply visit your nearest dealer to share the excitement. Simply take a test ride, and it's certainly going to drive you crazy.
You may also choose from a range of high end engineered and flashy riding gears and accessories launched by Big Dog to suite your specific needs, and believe it or not you can even access the complete set of latest models of all accessories and apparels online, and provided you have a credit card you can even shop your choice just by placing an order through their website. Don't forget to browse through their wide variety of collectable items, ranging from gift items, head-wares, riding glasses to simple tokens like patches and stickers. Just check them out, it all in there.
Want more information about these mind blowing products? Well…. The best thing is to go for an E-ride on the internet.
Just have a look at some of the most startling videos featuring the best models of Big Dog on You-tube, and experience the thrill of power ride while sitting at your home.
Hey, just wait. It's not all. How can one of the world's leading technology houses like Big Dog stay behind in this lightning age of technology?
Yes you have guessed right, they are certainly on the Face book. So it's high time for you and me to share and exchange our views and opinions about the wildest brands of Big Dog products with other bike lovers from all around the world. It's needless to say that if you have a real taste for royal technology, this is the chance you have been looking for a long time.
So what are you waiting for dude?
If you're new here, you may want to subscribe to my RSS feed. Thanks for visiting!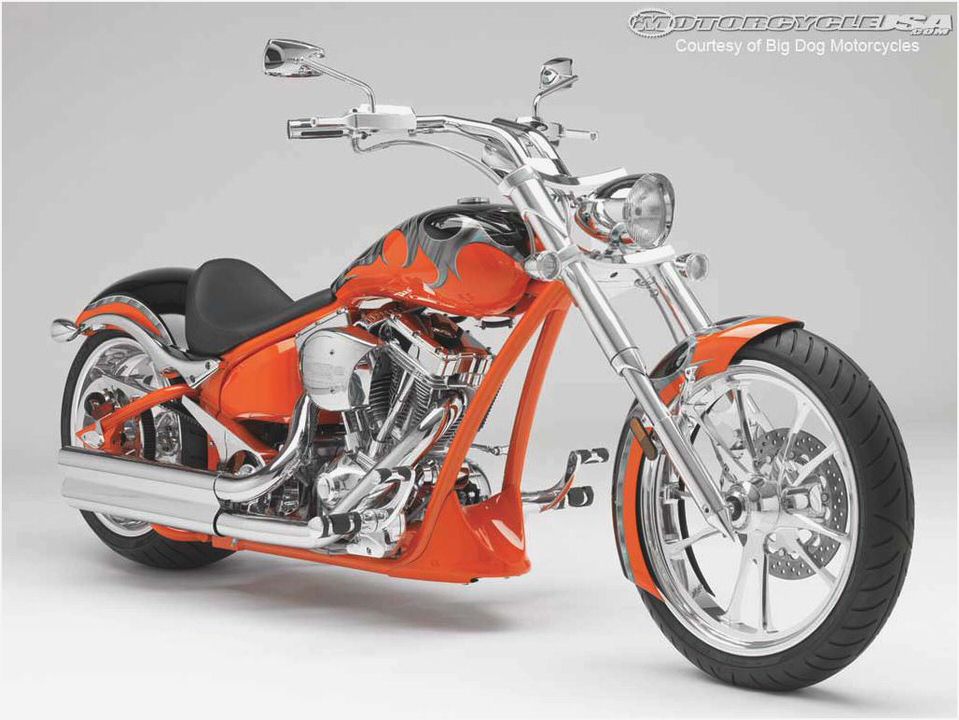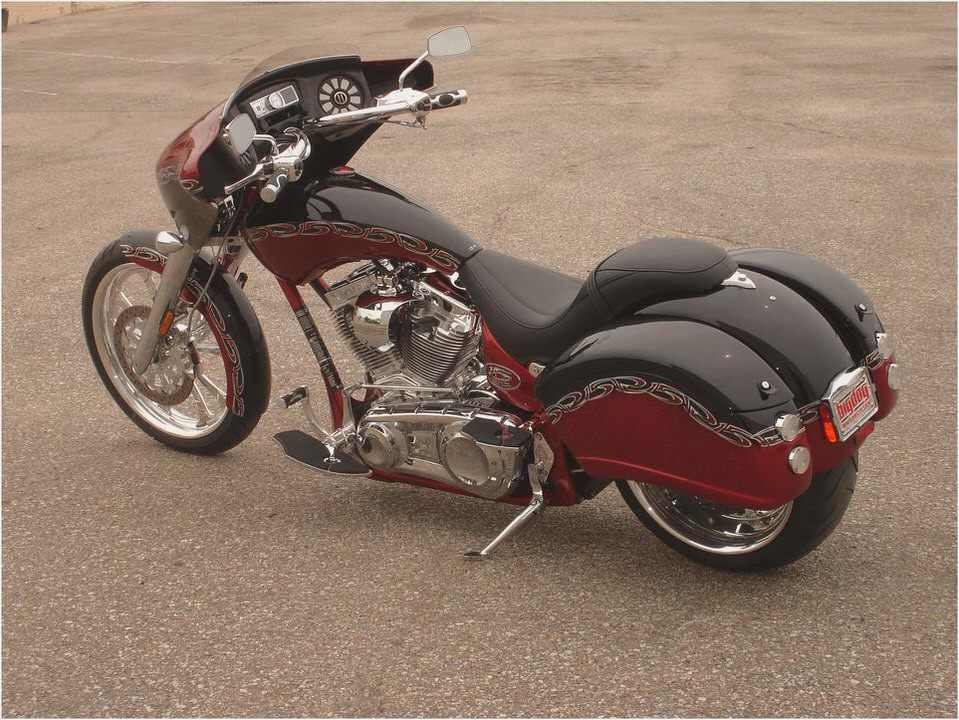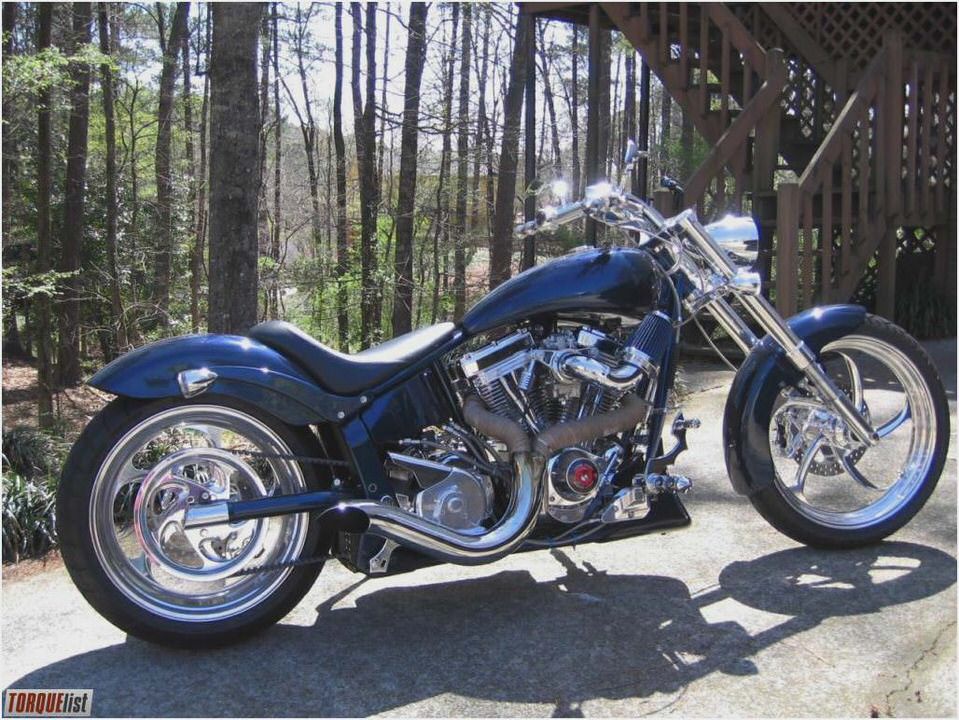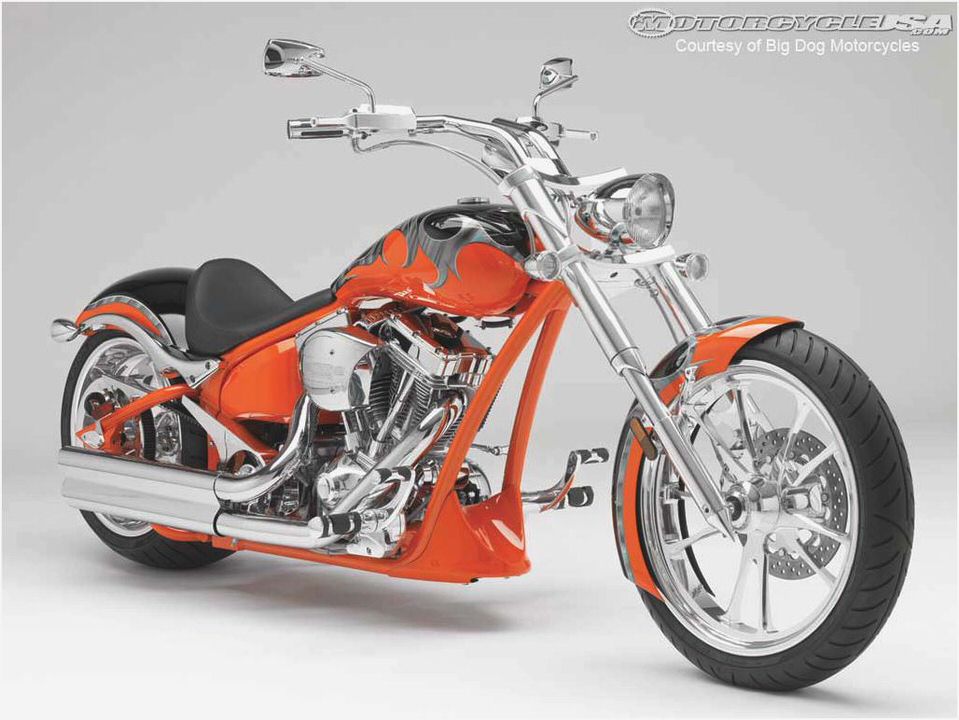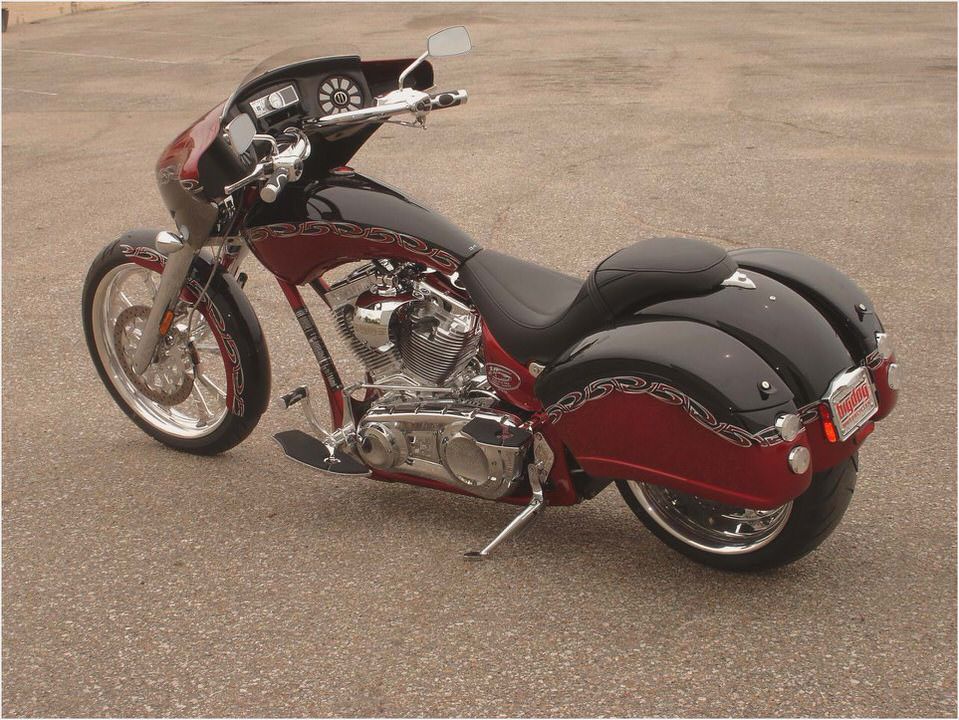 BIG DOG New Detailed Line-Up
Used 2010 Big Dog K-9 – Reviews, Prices and Specs at Motorcyclist Magazine
Big Dog Motorcycle Parts & Accessories — Bike Part Locator
Big Dog Motorcycles Custom Motorcycle Fender
Native American Indian Names for Your Dog, Horse, Wolf, or Other Pet