Bike Reviews – Kawasaki ER-6n
Insure My Ride logo
PRLog (Press Release) – May 9, 2008 – Every now and then I think that Kawasaki Heavy Industries, the parent of the (relatively tiny) motorcycle division, has forgotten about its smallest child. The brand seems to just be marking time, or even giving ground. Remember when they attempted that partial model merger with Suzuki?
It looked as though they'd just run out of steam. And them Momma remembers, and suddenly Kawasaki has the most innovative bikes on the block. It happened when they released the only turbo-charged motorcycle worth buying – the GPz750 – and it's just happened again.
The ER-6n might look like one of those tiny model bikes you might find in a Kinder Surprise chocolate egg, but so what? The bike's look is futuristic and highly successful. When it was launched a jury of bike designers, journalists and racers actually awarded this machine the crown of best-looking naked bike.
That said, the bike is not conventionally good-looking. But it is the kind of machine that will get people's pulses racing, and get them to consider buying a bike when they might not have considered it before.
If this sounds as though I really like this bike that's quite correct. Provided you like the Kinder Surprise design (and I do), you will find little to criticise on the ER-6n. Well, except for the mirrors.
They're huge, actually intruding on your forward field of view, but they offer a view of very little except your shoulders. Buy the bike, replace the mirrors.
Radical designs like this are sometimes impractical, but not this time. You'd be hard put to find anything apart from those mirrors that doesn't work really well on the ER-6n. Well, apart from the lack of a main stand, ruled out by the trick under-bike exhaust.
The seat is low and comfortable; ergonomics are fine; the bike is light and nimble and thoroughly enjoyable on the tar and on moderate gravel. Corrugations are not its friends, but apart from that the suspension is good. Fully adjustable levers are a bonus on a bike at this price.
The pillion gets a handy grab rail, and there are luggage hooks beneath the seat – it's a well thought-out package. I'd have one of these, any time.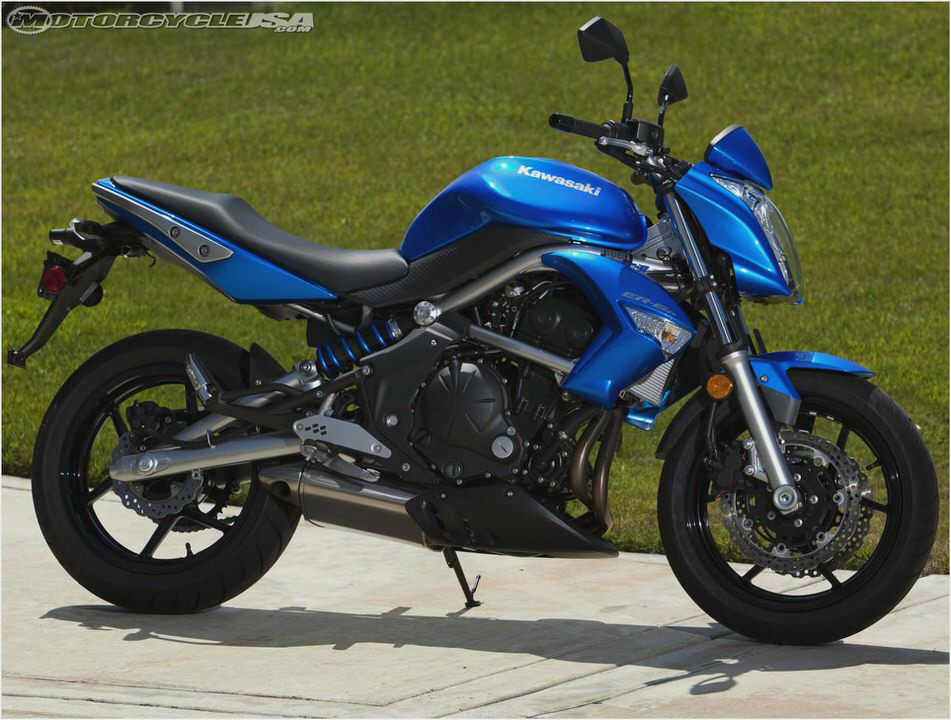 Looks like Momma's brand new handbag is going to yield a few more designs based on this one, too. I can't wait for the slick-looking Multistrada- style Versys, for one.
Kawasaki ER-6n
Engine: 649cc, liquid-cooled, eight-valve, DOHC, four-stroke parallel twin
Bore and stroke: 83 x 60mm
Compression: 11.3:1
Fuel system: electronic fuel injection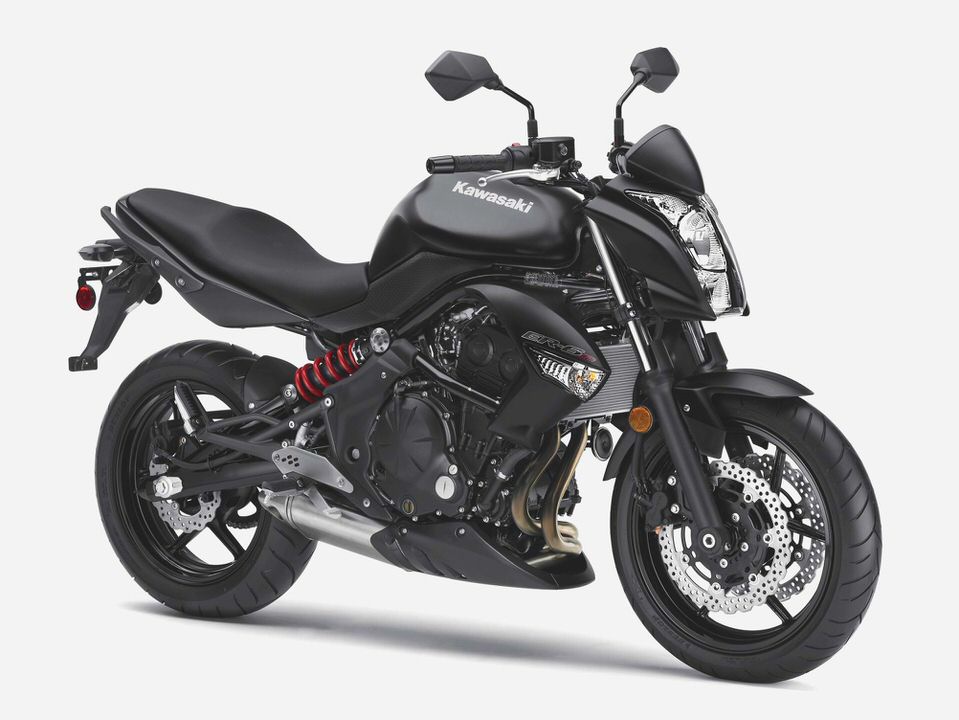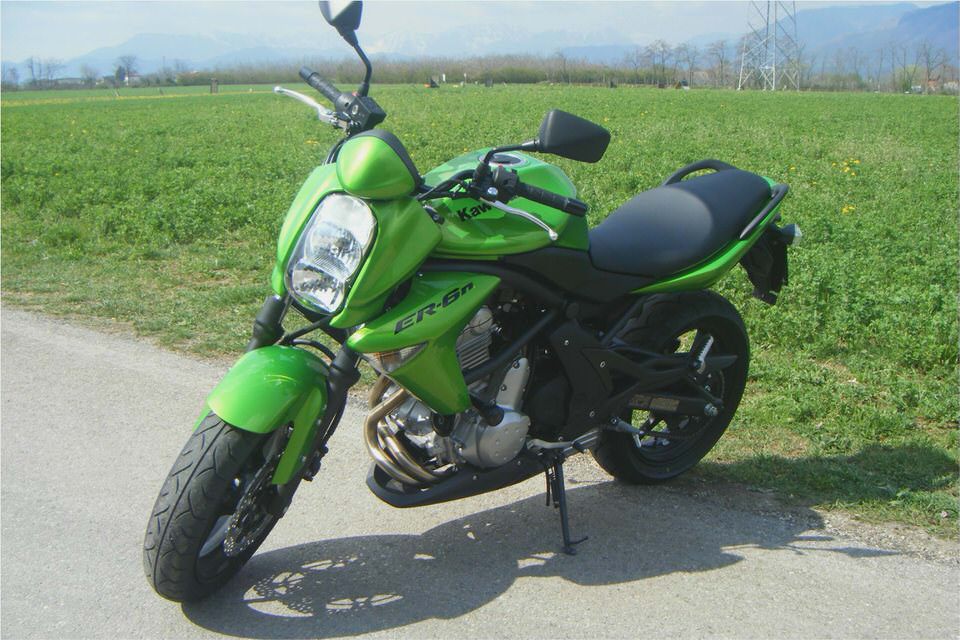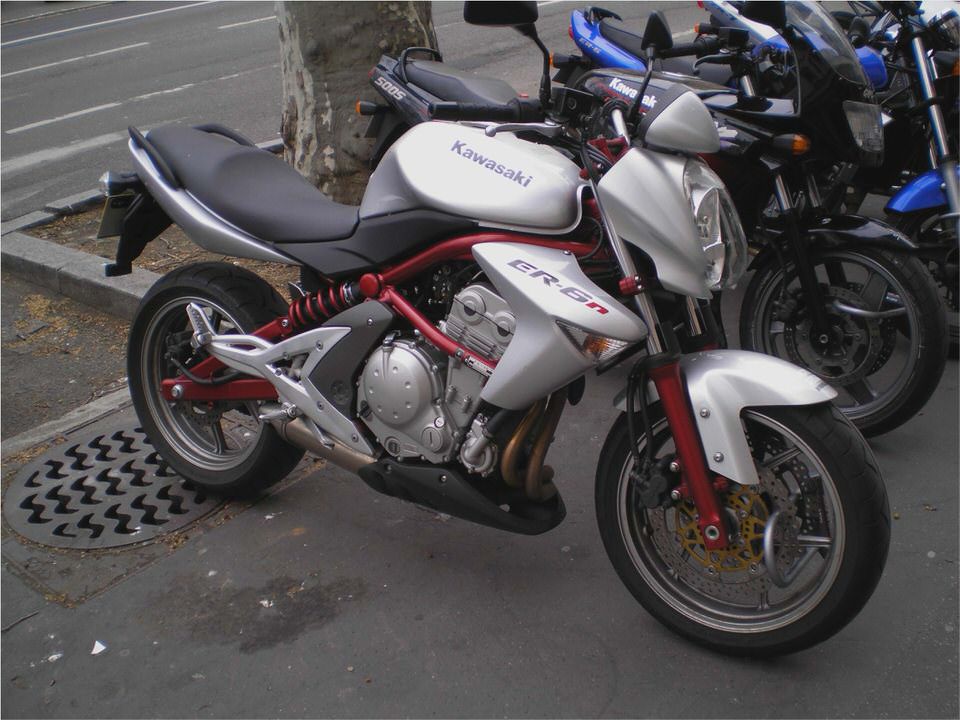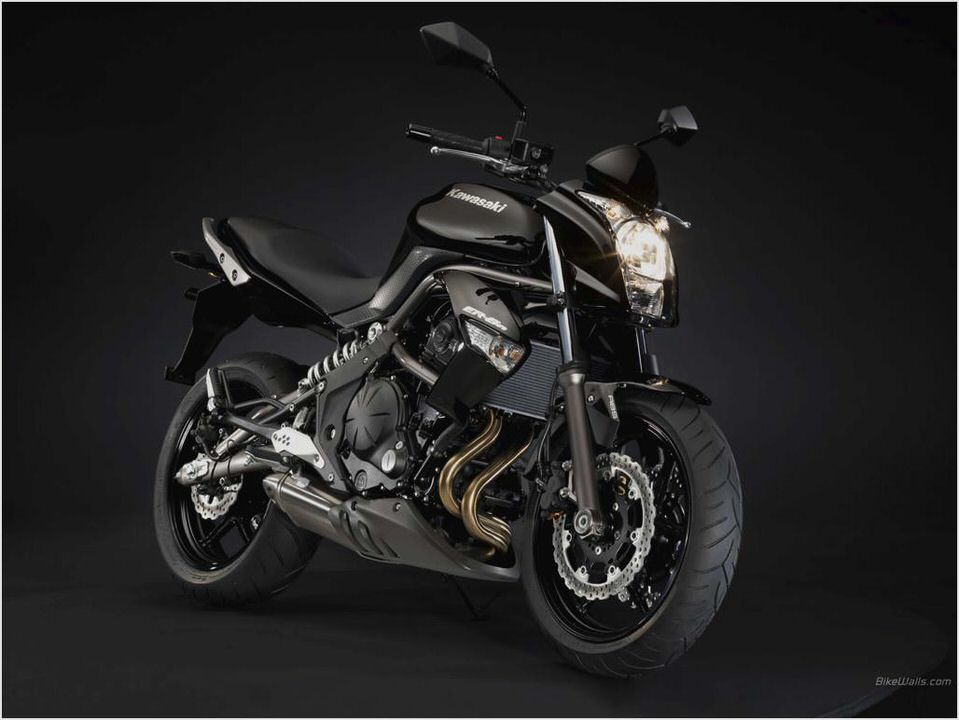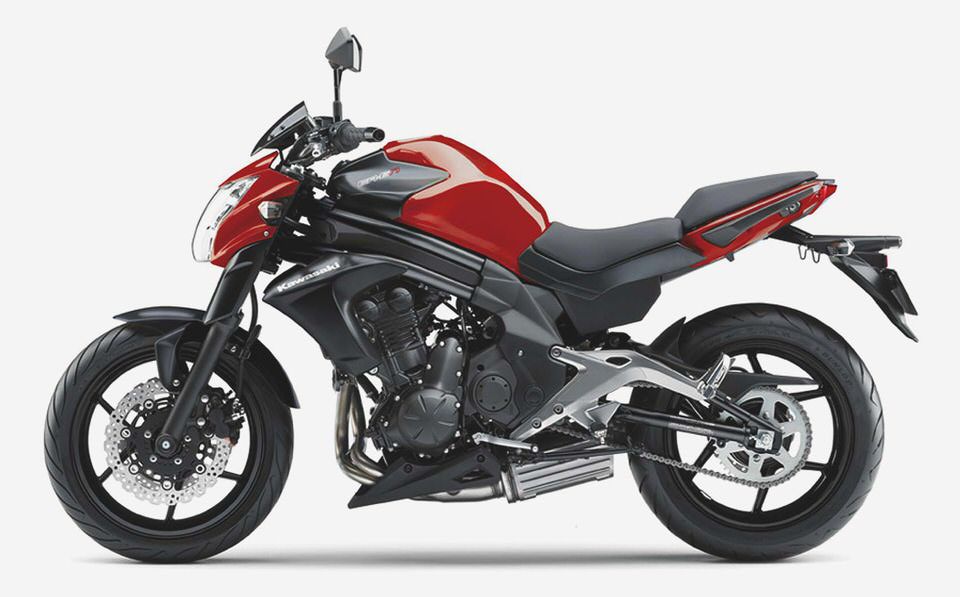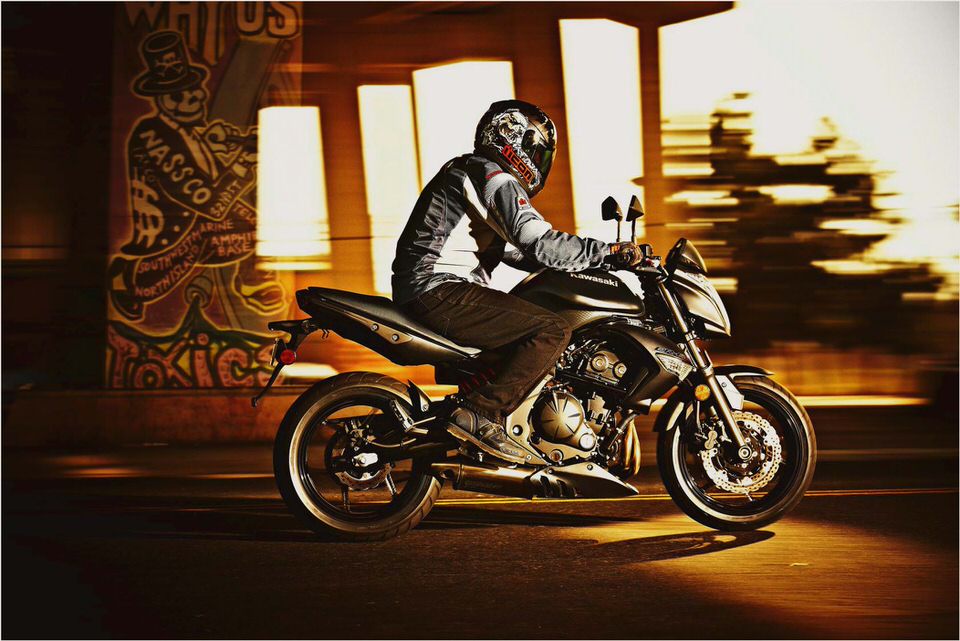 Kawasaki Insurance – Motorbike Insurance for Kawasaki Bennetts
2005 Kawasaki Z 750S –
Kawasaki Ninja 400 R Description SportsMafia
Kawasaki GPZ500S – Review – Kawasaki GPZ 500 – what a cracker of a bike!
2010 Kawasaki KX85 motorcycle review @ Top Speed