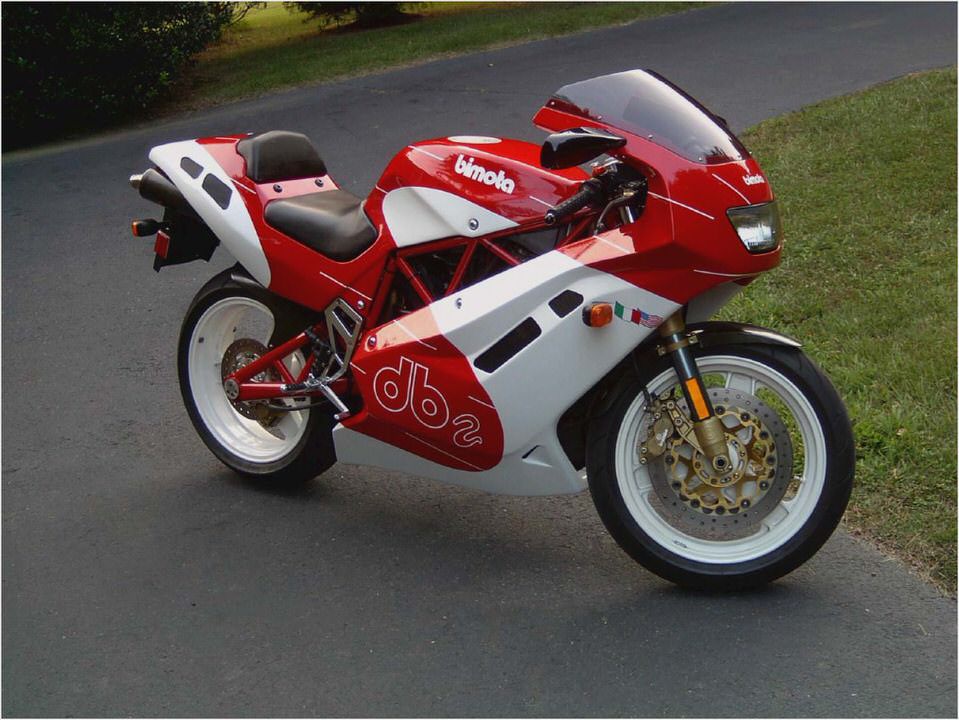 1986 BIMOTA DB1R (DB1 Factory Racer)
The DB1 was a great success for Bimota's and their largest
production in the companies history. Working with Ducati for the first
time brought with it great pride to the small Italian company.
From the little information on the Internet and from discussions with
many people, this is 1 of 4 'factory race bikes' built by Bimota.
Davide Tardozzi, Malcolm, Syd Tunstall and Dale Quarterley all
campaigned DB1R's in 1986. (The forth is known to have been
destroyed during an accident when it caught fire).
This is Dale's DB1R and I have spoken with him about the bike. He
laughed at the photos identifying the custom Supertrapp exhaust
made to fit around his alway bending shifter. Dale is 6'4 tall and the
bikes foot pegs were lowered to help him fit. If you look closely you
can see the re welded (many times) shifter he was known to drag,
bend and break. He told the story of racing in New Hampshire,
dragging the shifter until it could no longer be used, stopping the bike
(during the race) to bend it straight, rejoined the race and placed.
Originally from Massachusetts Dale worked with Ferracci to develop
and support the DB1 racing campaign. The motorcycle placed
multiple times and won at Laguna Seca in California.
In 1987 Dale would again ride for Bimota that year on a YB11.
The DB1R was then campaigned by Johnny Virgadamo, an employee
of Razee Motorsports in Rhode Island for a few years in Amateur
racing. In 1991 it was sold to a collector who would ride it a few times
at North East tracks during the 1990's and as an owner of an
automobile restoration shop would repaint the motorcycle back to its
Wednesday, June 16, 2004
Ducati World Superbike manager Davide Tardozzi is a former World
'Soup sat down for an extensive interview at Silverstone for an
extensive, exclusive interview with Corse Ducati team manager
Davide Tardozzi, the man behind multiple Ducati World Superbike
championship wins for Troy Corser, Carl Fogarty, Troy Bayliss, and
Neil Hodgson. Tardozzi spent over an hour with Soup, talking about
his career, SBK racing over the past 17 years, his successful
approach to motivating riders with diverse personalities, and MotoGP.
Editor's note: Tardozzi is Italian and we didn't American-ize his
dialect.
Soup: You've been involved with SBK for over 17 years, first with
Bimota as a rider, then for Ducati, then as a team manager for Ducati.
Could you tell us how you first got started in racing?
DT: Yes, I started as every young rider with my own money, on a 125
in Italy, as everybody starts in Italy, then I grew up with 250 and was in
the World Championship with 250 for 2 years, 1984 to 1985, and in
the meantime I start to work for Bimota. At the time even professional
riders needed work, and I start to do something in my free time with
Bimota. Then in 86, I been with them as a rider and did only that with
them, and from there started my career.
Soup: Can you share some recollections of those first two SBK
seasons riding with Bimota?
DT: First, with DB1, I enjoy a lot, because the bike was not
performing with the engine like a four cylinder of the time,
but the chassis was so fantastic, it was so nice to ride this
bike, passing and overtaking the others in the corners was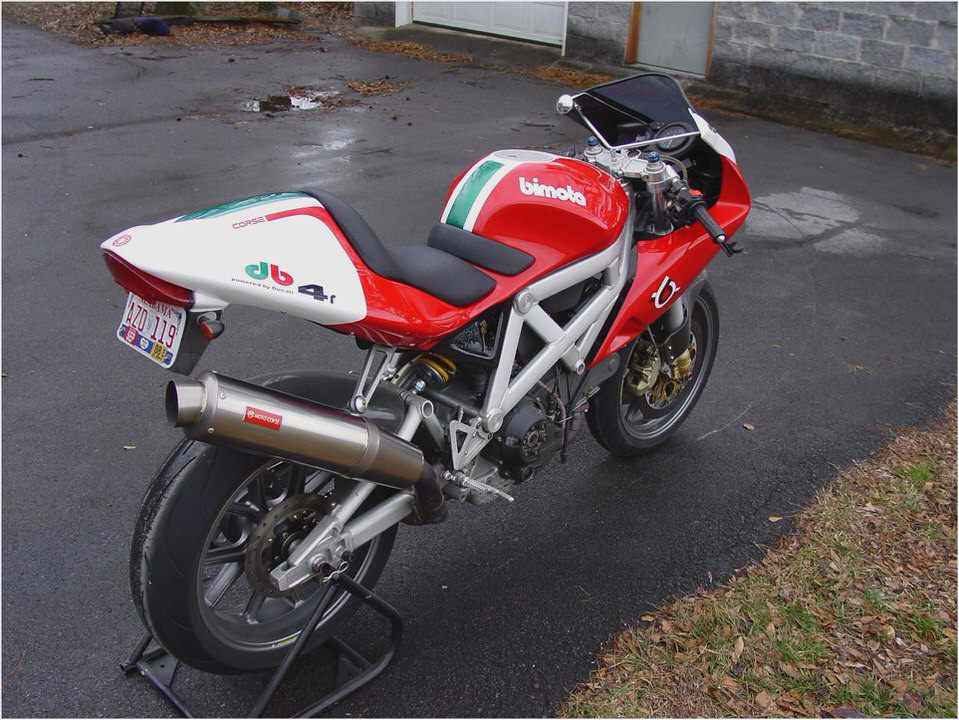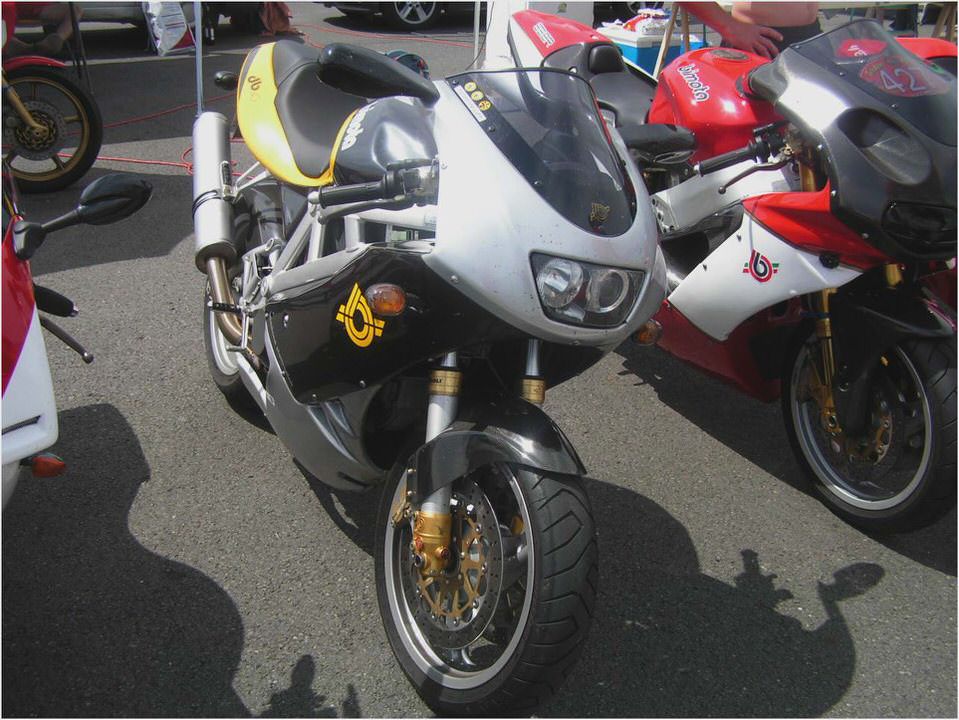 Bimota DB5S – Bikes Details Video – Motorcycles
Bimota DB7 – The Italian beauty
Zard Rare SportBikes For Sale
Superbike Racing Explained in Detail
The Bike Shed Analog MC's Bimota DB3.5