BMW C 650 GT Review
What's this — a scooter?
This is not just any scooter: it's the 2013 BMW C 650 GT.
Welcome to the 2013 webBikeWorld.com project bike!
It's new, it's definitely different and it's a BMW. Come along for the ride as I explore this Urban Mobility device that is, oh, about 2/3 motorcycle and 1/3 scooter.
Commuting? Sport riding? Touring? The answer is. YES!
The only thing it probably can't do is plonk around off-road. but who knows; maybe we'll see another category-busting scooter some day. BMW C 650 GS anyone?
Background
The BMW Concept C scooter (report) was introduced at the 2010 EICMA show (report) in Milan and the event was covered live in my webBikeWorld reports.
I was ambivalent about the new Urban Mobility conveyance back then, but I followed up with another look at the 2011 EICMA show (report). when BMW introduced the near-final production versions of what are now known as the BMW C 650 Sport and C 650 GT (report, slide show and videos) .
That second look didn't convince me one way or another, to be honest. But for some reason, I kept going back to the photos of the evolving Maxi-Scooter during the year, and I found myself following the stories and reports coming out of Europe about this new two-wheeler.
I don't really consider myself a scooter guy and, in fact, other than a mildly infarcted urge a half-decade ago to own a 1961 Heinkel Tourist (don't ask), as far as I was concerned, a scooter was not really a motorcycle in my mind.
As it turned out, that Heinkel was a harbinger of the future — my future and BMW's future — in more ways than one.
It is the progenitor of BMW's recent foray into Urban Mobility and, in fact, it's the Great Grandpappy of the C 650 GT. Heinkel had exactly the same goals for the Tourist back in the 1950's as BMW has for the C 650 series of 2013, although I'm not sure you'd ever get a BMW staffer to admit it — or find one old enough to know that there was such a thing as the Heinkel Tourist!
The 1961 Heinkel Tourist: the progenitor of the BMW C 650 GT.
Why the C 650 GT?
One of my puny thoughts led, as they sometimes do, to another and as I was pondering a good victim for the next webBikeWorld project bike one hot July day, it suddenly came to me. I wanted something new and unusual, and the C 650 GT bubbled through those abused synapses and into my consciousness.
The more I thought about it, the more I realized that there will be a lot of interest in the new C-series scooters. That interest will surely come from BMW owners; motorcyclists who are curious about the world of scooters; first-time riders of all stripes and yes — even Harley owners. And one more demographic: the rapidly rising population of maturing motorcycle riders, who may want something a bit more relaxed than, say, a ZX-14R.
Me the Scooter Guy?
I've been riding motorcycles since Bultaco (remember?) was making the Metralla, but my only experience with scooters has been a few 'round-the-block blasts on the now-restored, 51-year-old Heinkel.
10-inch tires and 175 cc's of 1961-flavor horsepower means I was being passed going uphill by twenty-somethings on modern-era mountain bikes, so the Heinkel was relegated to the garage.
But that problem is absolutely non-existent with the C 650 GT. 60 horsepower and 49 foot-pounds of torque is probably half again as much as the Suzuki DR650 (blog). the current webBikeWorld project bike in our Budget Adventure Touring series, making this one fast scoot!
In fact, my first-day impressions with the C 650 GT are that it's more motorcycle than scooter. After all, it has all of the modern motorcycle bits: upside-down forks; dual disk brakes in the front and a single disk in the rear; ABS all around and meaty 15-inch Metzeler radials (120/70 ZR front and 160/60 ZR rear).
Throw in the Highline package, with three-way heated grips (low, high and automatic), a similar three-way heated seat and separate controls for the heated passenger seat, along with a tire pressure monitoring system, and you can start to see the similarities.
Looking out over the top of the windscreen and glancing down at the very modern-looking dashboard, the mind says touring bike, not scooter. The only thing that gives it away is if I glance down at my feet and remember they're attached to floorboards, not foot pegs.
Handling, acceleration and braking don't give it away either — and even the CVT reminds me of the Aprilia Mana 850 GT I reviewed a couple of years ago. In fact, the C 650 GT is pretty close to touring version of the Mana 850 GT, for all practical purposes. In fact, my memory wants to tell me that the C 650 GT is faster, quicker handling and brakes better than the Aprilia.
BUY YOUR
With This Link to RevZilla!
Riding the C 650 GT: First Impressions
First impressions are almost always positive, due to the novelty and excitement after taking delivery of a brand-new motorcycle.
But I've been around two-wheelers of all types long enough to have developed a deep enough personal database to recognize the subtle differences that, over the long term, can throw weight from one side of the scale to the other.
In fact, I was prepared to be underwhelmed by the C 650 GT and I kept my expectations in check. After all, it's a scooter, right? I anticipated a somewhat mushy suspension, sluggish handling and how about all that unsprung mass in the rear swingarm final drive mechanism?
Combine that with a CVT transmission and (yikes!) 261 kg (575 lb.) road-ready weight and Interstate excursions would be out of the question. or so I thought.
I was also pretty nervous about my scooter riding experience, which amounts to something just a gnat's hair north of zero. On top of that, the crowd of BMW and Harley owners that formed around me as I took delivery outdoors at Battley Cycles in Gaithersburg, Maryland didn't help. They were friendly enough, but casting a critical eye on me and the new Urban Mobility device I now owned.
That first twist of that throttle would tell all!
First things first: where's the clutch? Even the Heinkel — way ahead of its time in 1961 — has a clutch, a four-speed manual transmission and a floor-mounted pedal for the rear brake in addition to the standard front brake lever under the right hand.
The C 650 has two levers all right, but that one on the left controls the rear brake, not a clutch. How weird is that? I pictured myself grabbing for the clutch lever, locking up the rear and a quick, not-pretty ending to my Urban Mobility adventures.
Not a problem though, as I was assured by Todd Dibell, my very knowledgeable and reassuring BMW sales person. You'll have the hang of it before you get to the end of the driveway, he said.
Right! Of course he's going to say that — he's a salesman! On top of that, he already has my money!
But guess what? He was right! I faltered only a bit as I first twisted that throttle — I don't think the onlookers noticed.
Maybe a wobble or two before that first right turn onto Battley's driveway and. by the time I crossed the sidewalk and entered the street (first looking left, of course) I knew everything was going to be just fine.
On the Road
The low center of gravity is key; it feels like 90% of the weight is below the seat. The top of the scooter swings back and forth with little effort with just a touch of counter-steering, with less effort than any motorcycle I've ridden. I think that's the key that masks the relatively hefty,
565 lb. road-ready weight of the C 650 GT. It honestly doesn't feel that heavy at all (except when trying to pull it up onto the center stand; more on how do do that in an upcoming report).
The suspension is surprisingly un-scooter-like sportbike-stiff; actually, I kind of wish I could adjust it for a bit more compliance, but I don't think it will be bothersome over the long term. I did bottom out hitting a deeply recessed manhole cover that couldn't be avoided; the feeling was similar to taking heavy bumps on a Harley-Davidson Softail.
Those 15 Metzeler tubeless Feelfree tires (info) stick like glue though, and the combination of the long 1,591 mm (62.64) wheelbase, low center of gravity and triple-disk ABS brakes make this baby stop right now.
The combination of the CVT transmission, different sounds, quick transition ability, the Feelfree tires and the excellent brakes eventually gave me more first-day confidence than was probably reasonable. I took the scooter on some of my favorite curvy roads and found myself steaming into corners way too hot on more than one occasion.
The solution? Don't panic by squeezing the brakes, but keep it on the gas while keeping the eyes up and way past and through the turn, then trust the old instincts, keep it leaned over and let The Force guide you. I found that looking farther down the road than I normally do, way through the turn and trusting the bike — I mean scooter — is the fastest, most fun and safest approach.
Weird to say that about a scooter, no?
The downside? There's a lot of CVT wind-up until about 45 MPH. Twist the throttle and the engine revs more than I thought it would and with more sound, too.
BMW has an Akrapovi- muffler option for the C 650 scooters, which says something for their intentions with this series.
But I wish there was an Eco mode for the CVT that would tame it down until those plates get up to speed. The scooter feels and sounds a bit hyper until 45 MPH shows on the speedo. After that, the CVT quiets down and the wind blocks the engine noise.
Hurricane Sandy was just starting its smackdown on Saturday and the rain was starting to spit, so I called it quits after 75 miles. I'm hoping that Sandy won't flood the garage and a more extensive C 650 GT workout will have to wait until the end of the week, when hopefully the skies will clear.
BUY YOUR
With This Link and Help Support web BikeWorld !
The BMW C 650 GT Project Bike Blog
The webBikeWorld Project Bike blogs and page layout format have evolved over time, starting with the BMW K75 and moving through the Triumph Thunderbird Sport and the Triumph Tiger Steamer .
In 2007, the Ducati GT1000 Blog was hugely popular, so it was followed up with the Multistrada 620 Blog. Our current Project Bike is an ongoing evolution, described in the Suzuki DR650SE Blog. which also features the most up-to-date page format for webBikeWorld Project Bikes.
Over the next year or so, I will add articles, photos and videos to the BMW C 650 GT Project Bike Blog. Topics will include maintenance, life with the C 650 GT and accessories. This should prove interesting because there is currently a zero experience base with BMW's C-series scooters and no accessories outside of a few official BMW offerings.
I took some quick pre-Sandy photos and an equally quick walk-around video of my 2013 C 650 GT in Platinum Bronze, and with apologies for the hand-held shakes, I'll have more detailed videos coming up with on-board shots and more details on the features and operation of this amazing scooter.
w BW Video: BMW C 650 GT Initial Walk-Around
BMW C 650 GT Specifications and Details
The rumor is that Kymco collaborated with BMW on the development of the C-series. That had to be a difficult decision for a company like BMW, but there's no shame in it at all, as Kymco has a well-known and respected scooter manufacturer with a 50-year history. Kymco also has a large U.S. distribution center and the Taiwan-based manufacturing plant is ISO9001 registered.
I'll cover the down-and-dirty details in an upcoming blog entry, and there's more in the BMW C 650 Sport and C 650 GT report, slide show and videos from the 2011 EICMA show, where the near-final BMW C 650 Sport and GT production versions were shown exactly one year ago.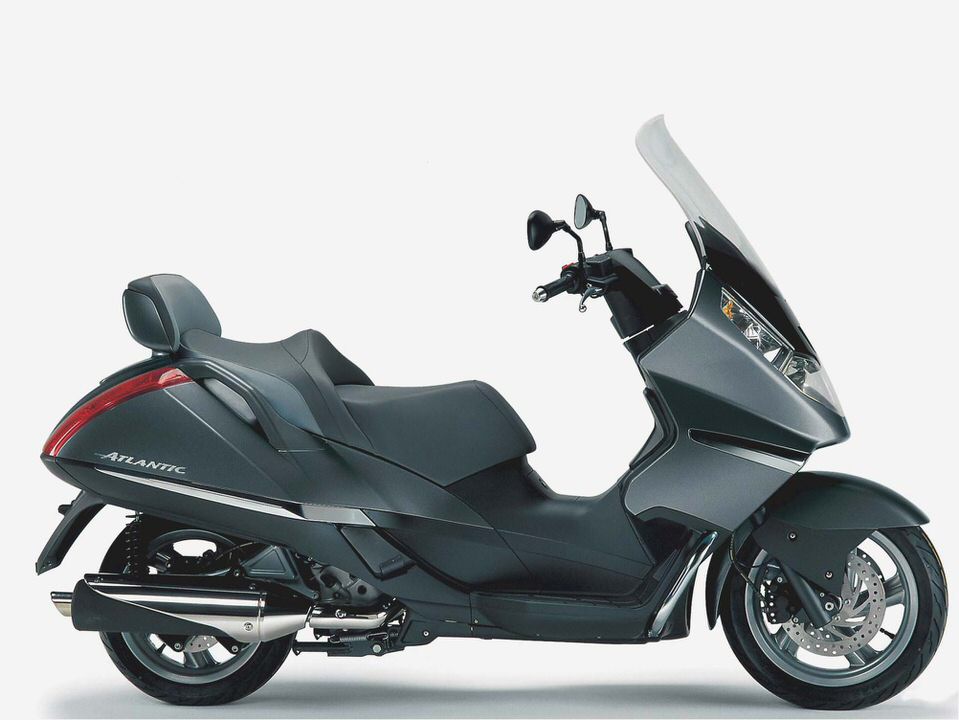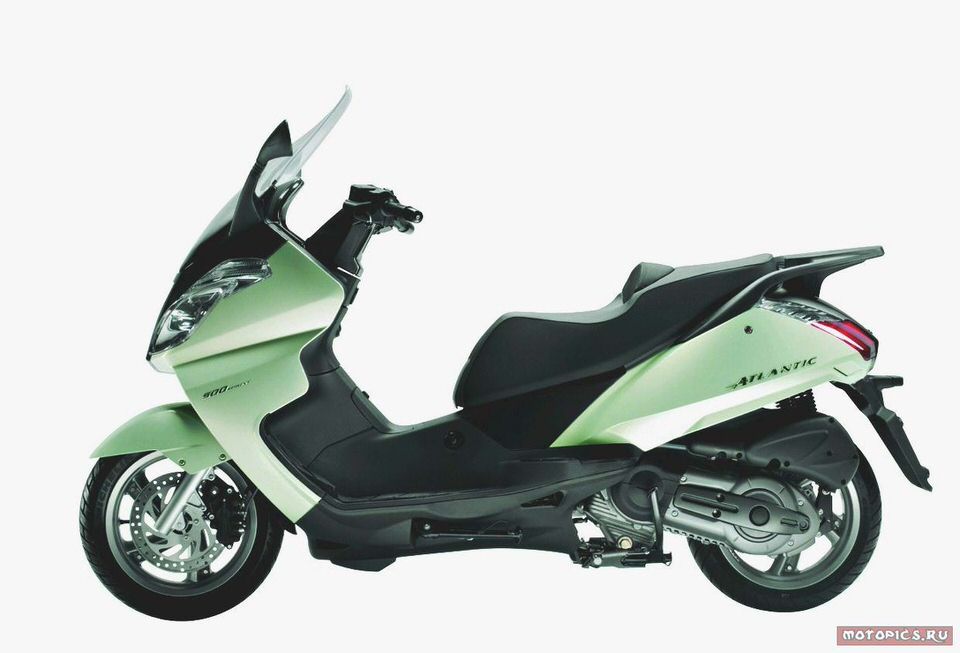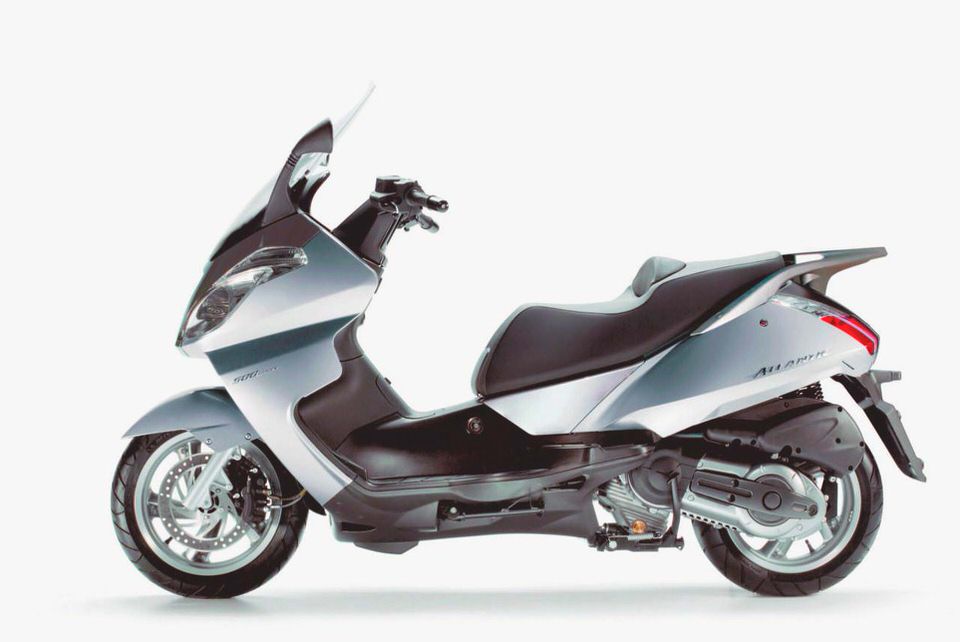 Aprilia RSV4 APRC: a strong competitor
Aprilia Scarabeo 300 Special – Scootersales.com.au News
2008 Aprilia Scarabeo 200 Review – Motorcycle USA
2007 Aprilia Scarabeo 50/100 motorcycle review @ Top Speed
Aprilia Tuono R: Moto-ST Star – Single Bike Test