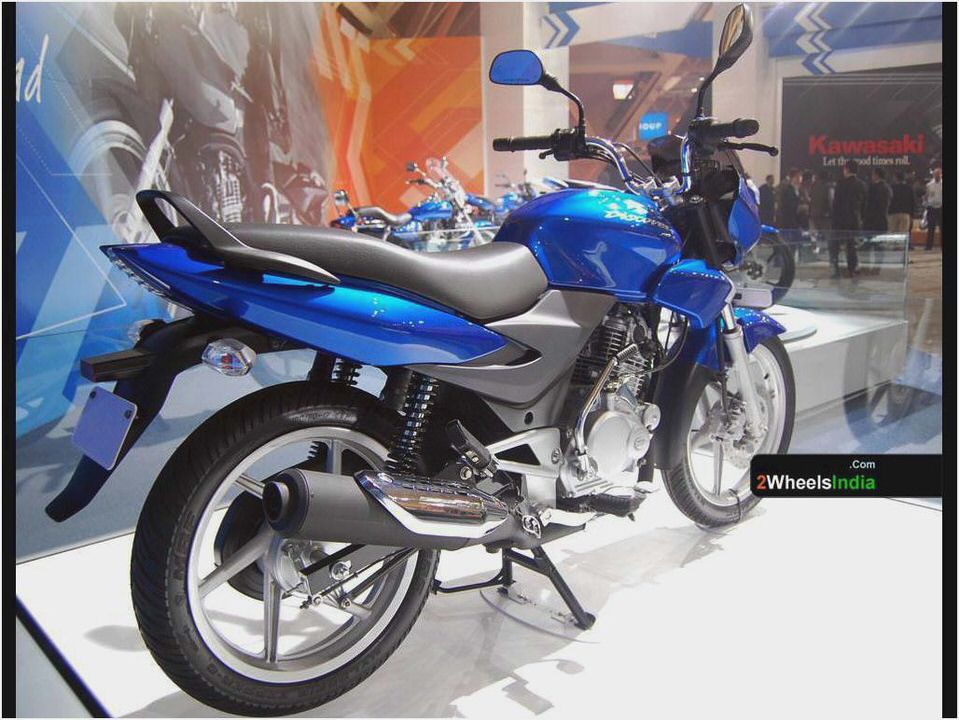 Bajaj Discover 125 T Price List and Mileage
Bajaj might be one of the few automobile manufacturers who take the word 'Economy' quite seriously. This was made evident by their recently launched Bajaj Discover 125 T which is a low-cost version of their Bajaj Discover 125 ST . The Bajaj Discover 125 T is now available in markets in two variants, the drum brake variant and the disc brake variant.  The Bajaj Discover 125 T Price in India has been announced to be Rs.
55,500 for the disc variant and Rs. 52,500 for the drum variant.
Bajaj Discover 125 T Price List India
Rs. 54,021
Bajaj Discover 125 T is fitted with a 125cc DTS-i, 4stroke Natural Air cooled engine which is capable of dishing out a Max power of 10.8bhp at 8000RPM and producing a maximum torque of 10.8Nm at a 6,500RPM.  This gives the Bajaj Discover 125 T a top speed of 125 Kmph. The bike comes furnished with a 5 speed manual gear box and comes with a reliability you can expect from a Bajaj Discover engine.
The Bajaj Discover 125 T isn't too bad to look at; in fact it's actually quite stylish. The Bajaj Discover 125 T has a certain sporty air to it thanks to the bold design and that muscular body. You can see the aluminium glistening on the sides of the bike. The wheels are one of a kind 10 spoke alloy wheels. Although the wheels seem a little awkward, the overall look of the bike is quite pleasing.
The colour choices are also pretty decent.
Mileage and other Features
Like most Bajaj machines the Baja Discover 125 T is pretty fuel efficient and economic. According to the company the Bajaj Discover 125 T mileage can come up to 77.1Kmpl which is quite good in a country that is obsessed with mileage. The Bajaj Discover 125T promises to give you the most comfortable ride of your life, at least according to the company.
The Nitrox Twin Shock suspension, a pretty sizeable convenient seat and an ergonomic riding posture are all meant for the comfort of the rider. Even the fuel tank isn't too big to come in the way of your comfort.  The bike also features digital speedometers and tachometers and self-start.
Bajaj's Discover series bikes have always been synonymous with functionality and style. The new Bajaj Discover 125 T is nothing less. It offers good performance, great looks along the discover reliability.
The Bajaj Discover 125 T is a true commuter in every aspect.
Bajaj Discover 125 T Specification
Engine Type – Single cyl, 4-Valve, DTS-i
Cooling – Air Cooled
Displacement – 124.6 cc
Max. Power – 12.5 Ps @ 9000 Rpm
Bajaj Discover 2013 New Model- What Is New? List Of Changes and New Features
Bajaj Avenger 200 DTSi
Coparision between Pulsar all variants Pulsar -180, 150, 135ls, 200, 200ns…
Bajaj Discover 125 ST in India – Prices, Reviews, Photos, Mileage, Features…
Bajaj Avenger Bajaj Avenger Price India Bajaj Avenger Reviews BikeD…