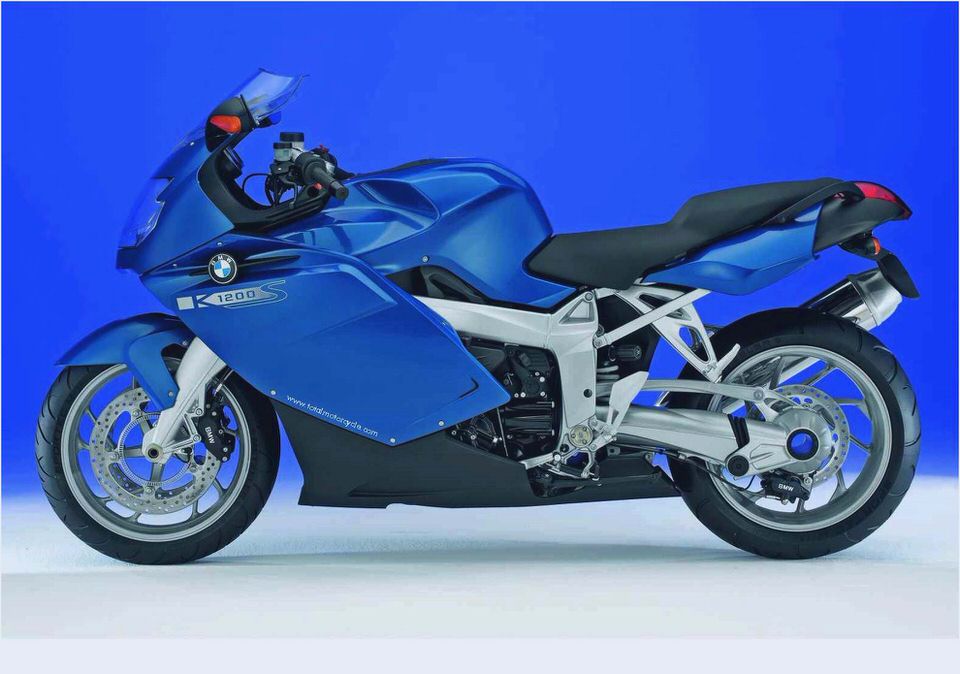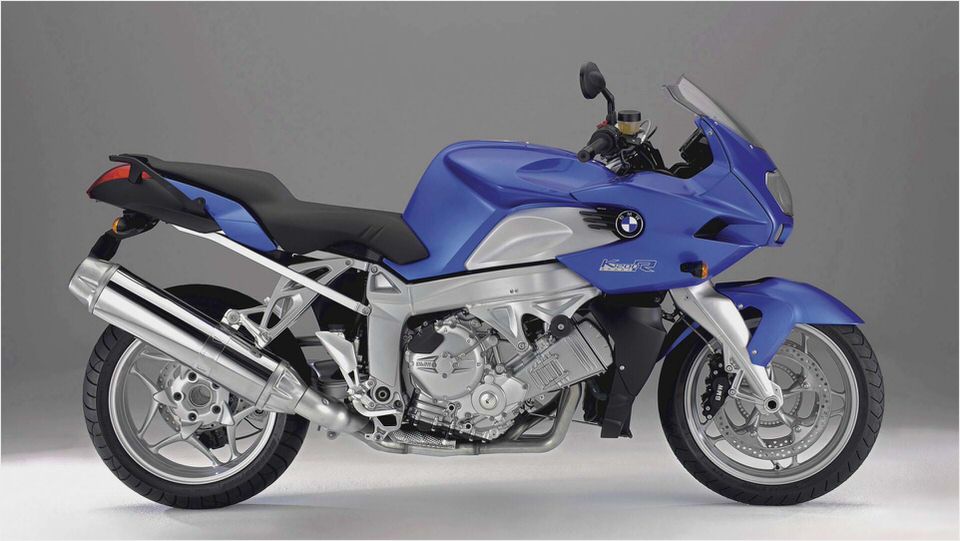 BMW K Series Motorcycles – Happy Birthday K Series
The bike that started it all a quarter of a century ago – the K100.
Twenty-five years ago, the world was waking up to the idea of new technology. Microsoft Word was first released, the Nintendo Entertainment System went on sale and music fans were treated to the new possibilities of pop videos when Michael Jackson's 'Thriller' was broadcast for the first time. One of the year's box-office hits was 'Return of the Jedi', while US President Ronald Reagan unveiled proposals to develop technology to intercept enemy missiles.
Called the 'strategic defense initiative', it soon became known as 'Star Wars'.
On September 19, 1983, at La Napoule in southern France, a monumental event took place – the international press launch of the BMW first four-cylinder motorcycle: the K 100 Series. A few days later – to the theme of Irene Cara's 'What a feeling' from the hit movie Flashdance (1983) – the K 100 was presented to the international BMW dealer network at Monte Carlo's Sporting Club. More than 120 machines were transported straight from the production lines in Berlin for the dealers to test ride so they would be enthused about this exciting new generation of four-cylinder motorcycles.
Shahram Shiva has ridden over 100,000 kilometres on his K 1200 RS.
Long time BMW K Series enthusiast Shahram Shiva is the founder of K12RS.COM. BMW-K.COM. 25yearsofthekbike.com and BMWSuperBikes.com fan websites and forums.
As an avid fan of the famous German fours, he gives his impressions of a quarter century of unstoppable K power.
It was almost 25 years ago to the day in 1983 when BMW introduced the groundbreaking new line of water-cooled four-cylinder motorcycles simply called the 'K'. There is much history surrounding the K bikes, as they became known as the new flagship BMW motorcycle range with powerful engines mated to modern styling.
The K bikes soon became the new host machines for some of BMW's most cutting-edge technology. BMW's Antilock Braking System (ABS) was first introduced on a K 100 RS in 1988. BMW introduced its first 100 hp power plant with the wind-tunnel refined K1 and, continuing with this tradition, the company used the K line to launch its very first 130 hp engine on the truly unique K 1200 RS in 1997.
Also added to this list of firsts was the first electronic cruise control for motorcycles, which appeared on the K 1200 LT, along with the option of a heated seat. Electronic Suspension Adjustment (ESA) was introduced on the K 1200 S in 2005, which also featured BMW's most powerful (167 hp) motorcycle engine to date.
The K series of motorcycles began in 1983 as a single model, a naked K 100. This bike had no other designation attached to it, such as 'RS' or 'LT' (these came later). This new radical BMW looked ultra modern for its time and it was powered by a new engine concept – a 987cc, flat-4, longitudinal, laid out on its left side with the cylinder heads on the left and the crankshaft on the right.
It was nicknamed the 'Flying Brick' because of the look of the engine. This engine – in its most updated 1170cc form – is still in use as it powers the current K 1200 LT motorcycles.
I remember the first time I saw a K 100, when I was in my early twenties. As a rider and a young design student I gravitated almost immediately toward this new line of bikes from BMW. The highly modern, clean and linear lines of this new K machine were a complete departure from almost every other motorcycle on the road at that time.
The clean lines of the K 1100 RS
In the past nine years, I have put about 80,000 miles on K bikes alone. These high-spirited miles have been put on a variety of K models, starting with a very clean and pampered K 1100 RS that I picked up used from a dealership in New York. After 9,000 miles in nine months, I promptly swapped that K 11 with a new K 1200 RS in November 1999.
Little did I know that this particular RS would in essence not only alter my professional life, but also teach me about what it means to love a particular machine. Of course BMW riders are no strangers to love affairs with bikes. Ever since the very first Beemer – the R32 – was launched in 1923 they have been coveted machines for those in the know.
In the past 25 years there have been numerous types of K motorcycles offering three distinct power plants. The K 100 launched the eight-valve, four-cylinder version with telescopic front forks. Soon after, the popular K 100 RS emerged with a very elegant and functional half fairing.
Continuing with the expansion of the range, touring models were also offered in the form of K 100 RT and K 100 LT.
However, the bike that proved especially popular was the smaller 740cc, three-cylinder, K 75 that was introduced in 1985. The still in-demand K 75 is especially noteworthy because of its continuing popularity, even though the last of the K 75s left the BMW factory 13 years ago, in 1995.
NEW BMW R1200R POWERED TRIKE FOR WHEELCHAIR USERS : News from Martin Conquest
BMW K1300S vs. BMW K1200S – PistonHeads
BMW R 1150 Enduro
Linkert Carb
2006 BMW 550i Review – Sedan – CNET Reviews