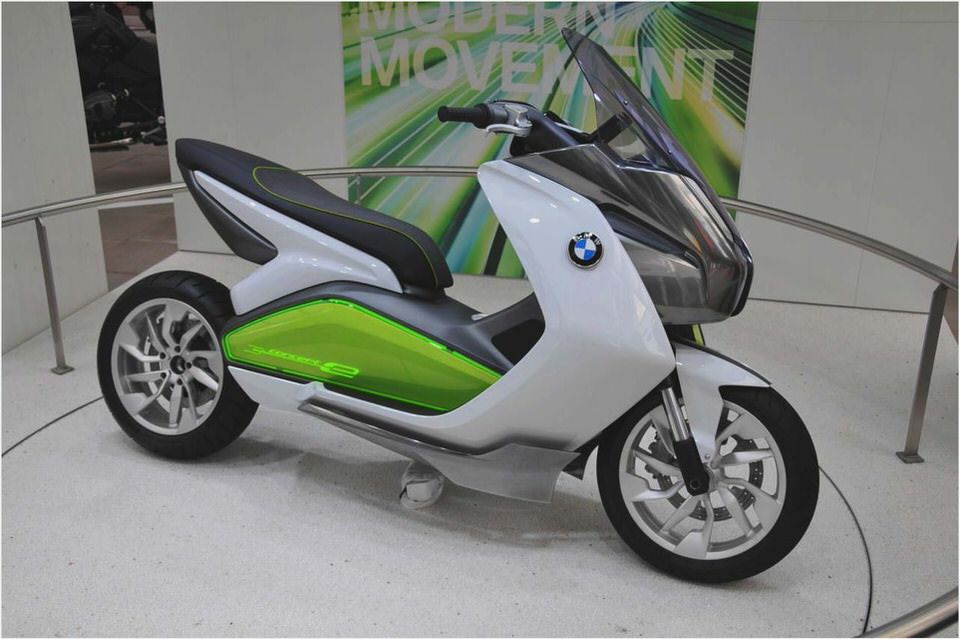 BMW Motorrad E-Scooter Prototype hits the streets in stealth mode
Already a prime mover in the realm of traditional two-wheelers, BMW is experimenting with a new strain of green scooter that it contends will raise the performance bar for these zero-emissions machines. Created using funding assistance from the German Federal Ministry of Transport, Building and Urban Development, the BMW Motorrad E-Scooter was required to be benchmarked against today's 600cc conventional scooters with respect to acceleration and overall dynamics.
That included its ability to maintain pace, safely pass in traffic and easily climb road grades on all urban highways, even with two passengers aboard. Although BMW has yet to confirm the output of the E-Scooter's high-performance motor or specific battery chemistry — which is assumed to be lithium-ion — it does say this well-engineered proof of concept has a per-charge real-world range in excess of 100 kilometers (62 miles) and that it can be fully recharged from any standard outlet in about three hours.
As you'd expect from BMW, the Motorrad E-Scooter features a host of innovative techno touches, starting with its frameless design. Like a Formula One car that uses its engine as a fully stressed member, the E-Scooter's relies on its aluminum battery case to link the steering head and rear frame element, which features a single swing arm and horizontal shock absorber.
While the E-Scooter's well-ventilated battery relies on air cooling to save space, the motor — positioned immediately behind — and the power electronics that sit atop the pack feature a dedicated liquid-cooling system to keep temps in the optimal operating range. So too does the on-board recharger. A DC/DC converter also is part of the mix to provide stepped-down 12V power for the auxiliary electrics and controllers.
Power transmission on the BMW Motorrad E-Scooter is handled in a two- stage process. A toothed drive belt links the motor to a coaxially mounted pulley on the swing arm, and from there, a roller chain carries the drive force to the rear wheel. Like most EVs, BMW's E-Scooter also incorporates a regenerative braking system that engages under trailing throttle or active braking modes and can help extend the bike's operational range by 10-20 percent, depending on how it's being ridden.
No word on whether or when the BMW Motorrad E-Scooter prototype will transition into a full production exercise, but it seems unlikely that the company would bother to cloak a pure showpiece in this kind of extensive camouflage.
And The Weather Gods Smiled –
Volkswagen R32 Twin Turbo – European Car Magazine
2,641 Miles in 46 hours on a BMW R1200CL BMW Motorcycle Magazine
BMW F650GS Review Alex's Blog AlexKent.com
2013 BMW R1200GS- First Look Review