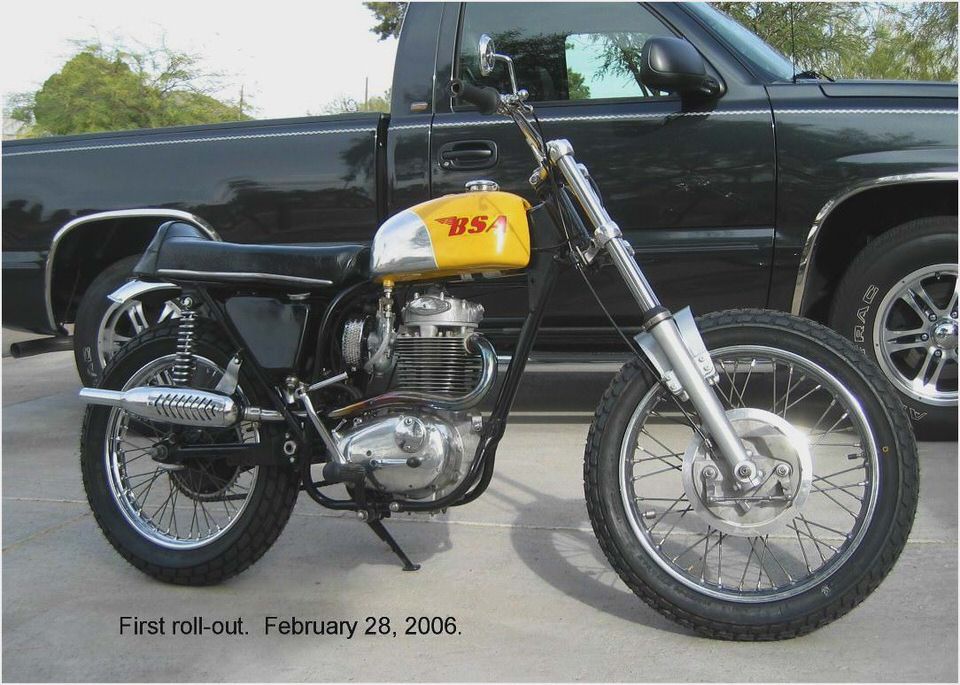 The BSAOC provides this page only as a service to members. The inclusion of these links does not mean the BSAOC endorses or accepts liability for services and products proffered.
Books, Prints and Memorabilia
BSA Parts Manuals and Instruction Books
Books4cars.com stocks nearly 300 BSA publications, books by BSA for all models of BSA Motorcycles and bikes.
Bygone Era
A company that sells motorcycle memorabilia and classic motorcycle accessories.
Classic Motorcycle Memorabilia
A site where you can buy motorcycle memorabilia and magazines.
Classic Motorcycle Prints
The home of quality prints and images specialising in British Classic Motorcycles.
Gasoline Gypsy – A Ride In The Sun
. is a tale about an incredible trio: Oppy, the indomitable motorcycle, its 125-pound frame swaying under three times its weight; Matelot, the automotive Airedale, perched on his box, ears flying in the breeze; and the gasoline gypsy, Peggy Iris Thomas, who bumped her way over 14,000 miles of the United States, Mexico and Canada.
There is a touch of the vagabond in all of us. But few have the determination and courage that started Peggy off from Liverpool in the spring of 1951 with 60 dollars in her pocket and the gleam of adventure in her eye. Her new BSA Bantam motorcycle, Oppy, was loaded to straining point with clothes, food, and complete camping equipment.
Matelot, both companion and guardian, stood wagging his tail by her side.
Before they turned homeward once more Peggy and Matelot were to pitch their tent in such places as a vacant lot in downtown Los Angeles, a Mexican village bar room, a mosquito-infected Louisiana swamp, and on the heights of New Jersey's Palisades.
In A Ride In The Sun – Gasoline Gypsy, Peggy tells the lighthearted story of her adventures whilst motorcycling through the forests of Nova Scotia and over the Canadian Rockies, stopping long enough along the way to recoup her finances by holding down two office jobs at once in an eighteen-hour working day in New Brunswick, and working as an apple picker and factory labourer in British Columbia. Then off down the beautiful Pacific coast, south east to Mexico and up the eastern seaboard to New York City. Undaunted by sandstorms, earthquakes, tropical gales and incredible desert heat, thrilled by the invigorating life out doors and cheered along by her many new-found friends, she has woven her unique journey into an engaging account of life on the open road.
Kickstartart
A great site with original paintings of British classics, some paintings for sale. Check out the Goldie and A65
Made in Birmingham
A site where you can find info on manufacturers based in Birmingham. Can I ask you to remember the 19th November, the 65th anniversary of the devastatting air raid on the BSA in 1940 which everyone forgets every year
"To Egypt. on a Bantam! Are you joking?" This was the response to author Gordon May's idea to ride one of BSA's diminutive 2-stroke motorcycles, a modified 1952 D1 called Peggy, to the land of the Pharaohs. Not to be discouraged, he nevertheless set off on his quest.
The first attempt at the ride, which took them across the Swiss Alps, ended prematurely in north eastern Italy due to an engine failure. However, Gordon recovered his spirits, set about rebuilding the engine and six months later, having learned from his mistakes, set off once more.
This time, crossing through Tunisia and Libya, the ride was a success and after many challenges, Gordon and Peggy jubilantly made it to The Pyramids in Cairo. The return trip, via Jordan and Syria, was also not without its tests, but he was able to safely return the Bantam to the UK.As well as illustrating the depth of human kindness and hospitality often shown to visitors in the countries en route, including Tunisia, Libya, Egypt, Syria and Jordan, Overland To Egypt also gives a rare insight into this region just months before the tumultuous changes which occurred as a result of the Arab Spring and the 2011 war in Libya.
The Lordprice Collection – vintage motorcycle pictures
'The Lordprice Collection is an outstanding archive of images sourced from printed material: magazines, posters, books, advertisements, photographs, printed ephemera etc. from all periods and all around the world.
The Magazine Man
We sell motorcycle magazines by mail order to all over the world. We sell latest issues, subscriptions and back issues and sell many magazines that are not available in many shops.
Vintagebike
This site is mainly a pretty extensive collection of photos, pictures and sounds of a wide variety of classic and vintage motorcycles but I am hoping to add more features as time permits.
Buying and Selling
Bikejumble.com
Advertise your bike here.
Bikeshack.com
At bike-shack.com we aim to provide the best website in the UK for both motorcycle enthusiasts and motorcycle dealers to buy and sell their bikes quickly and hassle free. We specialise in advertising motorcycles for sale only and do not allow non-bike ads such as scooters, quad bikes, or cars to be posted on our website. By keeping bike-shack.com focused on purely motorbikes we can provide a high quality and efficient service at a better price than our competitors.
Findmeabike.com
We are an established motorbike classifieds site, findmeabike.com, who advertise vehicles for the trade and public, catering for all groups and needs.
Monstervintage
New site selling bike and bike related things, just opened and still loading it up every day with new stuff. have some great BSA patch's coming up.
Motorbikesuk.net
We're a site that specialises in the free advertising of used motorbikes in the UK, private and trade, old and new – as well as a listing of dealers, forum etc
Motorcarclassics
We provide an online auction venue for cars, bikes and parts for same, and listing is 100% free. We invite you to list your BSA bikes and parts for auction.
Motorcycledealer-UK
a vast searchable online database of information on dealer locations.
Clothing
Bikersden
Being riders ourselves, our goal is to provide motorcycle enthusiasts with quality motorcycle accessories
as well as the tools that allow bikers to find information focused on motorcycles and bike clubs in their area.
Classic Motorbike Jackets
Jackets for sale
Foxcreek Leather
Fox Creek Leather – American-made leather motorcycle jackets, vests and chaps with a lifetime guarantee.
JRC Gloves
JRC Glove Distributing Co. All types of gloves.
Motor Cycle Hut
We are an up and coming motorcycle equipment retailer based in the North
East of England, and we are trying to immerse ourselves into the heart of
the motorcyclist community by partnering with well-established and
respected clubs. 20% introductory discount valid until 31st March. Just enter the code 20BSA at the checkout.
Scotti Knights Motorcycle Clothing and Accessories
Online Stockists of Motorcycle Clothing, Jackets, Boots, Gloves and Accessories. Also Fully Qualified CBT and Direct Access Rider Training
Clubs
The BSA Owners' Club Belgium are the organiser's of the John Bull Rally each May, the place to be for all classic British bike riders
The BSA Owners' Club Denmark is dedicated to the use of BSA motorcycles.
The BSA Owners' Club Germany are a very active club with a regular magazine
The BSAOC of the Netherlands are regular riders and visitors to International rallies. They organise regular runs and rallies but not hillclimb events.
BSAOCNE
The BSA Owners' Club of New England.
The BSA Owners' Club New South Wales Australia was formed in 1978 and has approx 60 members. Some great factory catalogues on line, check if yours is there.
BSAOCNC
The BSA Owners' Club of North California. Visit their page and win a 1971 BSA Spitfire Scrambler for a Dollar.
The Ohio Valley BSAOC
A site for the Ohio Valley BSAOC. Compiled by Daniel Boss.
BSAOC Queensland
A new branch in Queensland Australia. You can see details of the first Australian National rally here plus links to other clubs.
BSAOCSC
The BSA Owners' Club of South California
BSA Owners of Sweden
The BSA Owners' Club Sweden is the second largest of the BSA clubs with a very active membership.
BSA MC Owners Victoria
BSA MC Owners' Assoc. Victoria Australia where you can see International Rally 2001 pictures.
British Motorcycle Club of Central New York
We are a one year old club in the Syracuse, New York area with over 30 members. We are growing and trying to find ways to reach other Brit bike owners.
Mosten MC British Bike Meet
Drag Racing and Moto Cross at this British Bike meeting in Denmark.
National Sprint Association
We have a good representation of BSA's in the National Sprint Association, indeed the Southern Chairman's latest project is a Goldie. Visit us here. You may like to try it yourself.
swctaws
South West Classic Trials Association Web Site
Events
Information Sites
BikeSafe
Police forces nationwide are running the BikeSafe campaign helping to reduce motorcycle road casualties by teaching motorcyclists advanced and defensive riding techniques. Find out what's going on in your area.
Bikesearch
Compiled by a Motorcycle engineering student, this is a list of most bikes where you can search for yours.
Biketrade
List of bike related organisations.
Birmingham ASSIST
A page for you to find out more about the City where your favourite bike was built.
BMF
British Motorcycle Federation. Working for us, is their slogan.
Britbike
Morgan Johansson is an active member of the Swedish BSAOC as well as stocking some BSA parts. His site has an excellent bulletin board where you can join a a forum to discuss all things BSA plus a For Sale and Wanted board for all things BSA.
Brit Iron Digest
Brit Iron Digest is a forum of discussion on all matters regarding British bikes. All about buying and selling, and riding and restoring classic motorcycles. Plenty of good Beesa material on our site!
Run by Frank Westworth former editor of the Classic Bike Guide.
BSA Links page
Looking for links specifically for BSA sites and for owners sites for their own different models? Then this is the place to look
BSA Regal Group
Check out what is happening at the BSA Regal factory and what new models we can expect.
The BSA Trust is a voluntary body dedicated to preserving the glorious heritage of the Birmingham Small Arms Company of Small Heath. Our most urgent challenge is to conserve the surviving BSA buildings in Armoury Road, Birmingham B11.The surviving 'Old BSA Building' has the potential to be restored to its former glory. But urgent action is needed to save it.
We are therefore strongly supporting the application recently made to English Heritage to protect this historic factory by having it listed.
Cycletrailerrental.com
Rent your cycle from here. Many cycle and motorcycle links here.
DVLA
Find out about registering your bike here. It also contains some forms to register your bike saving a trip to the Post Office to pick one up.
Federation of British Historic Vehicle Clubs
Meeting the demands of today's enthusiasts who need to reconcile their use of old vehicles with the pressure of modern living.
motorbike-search-engine.co.uk/ClubsAssociations.html
Welcome to the Motorbike UK Web Directory where you can buy DVDs', videos', books and a wide range of motorcycle gifts and accessories, keep up to date with the latest motorcycle news, view the latest range of motorbikes, access a wide variety of motorcycle websites' and much much more. We specialise in World Superbike, British Superbike and MotoGP news and results.
Motorcycle UK
A site promoting motorcycling in the UK. Find most of the other bike clubs in the UK here.
motors-reunited.co.uk
Finding out about your old bike. Whether it is still surviving
National Association for Bikers with a Disability
If you have ever marvelled, as I have, of the way people with various disabilities are able to ride a bike the way they do, then you might find the reason here. The association helps riders convert their bikes and also aids with issues relating to problems with the DVLA and the DSS. Well worth a visit. They are a registered charity so a donation would help too
RealClassic Web Site
All about buying selling, running riding real classic motorcycles – And having fun with them, of course!
Insurance
Bikesure
We specialise in enthusiasts bike, trike and unusual vehicle insurance for standard or modified bikes and trikes. We will offer members of a club up to 15% off for club membership.
Model Related Sites
Bantam Owners' Club
This site is provided by the BSA Bantam Club and, apart from a members area, is open to all. If you have a Bantam or simply have an interest in that classic marque please feel free to browse the site and use the Forum.
Bantam Info
Tony's Bantam page. Recently updated with some great pics and info.
BSA Bantam Discussion Group
As it says a Bantam discussion group. I own several Bantams and sometimes feel a need to discuss them with somebody else.
This is a members site about the Bantam.
BSA WD B40
The ethos of this website is simple and replicates the owner's restoration principles of his 19 strong collection.
Preserve the bikes in as near original WD trim as is possible.
Save this model from being "broken up" to meet the needs of Pre 65 trials.
Keep them in regular use.
Maintain a spares stock to keep these vehicles on the roads for years to come.
Foster an appreciation of this model with fellow enthusiasts.
Share information, experience and technical data.
Have fun and enjoy riding them.
The BSA Front Wheel Drive Club
BSA also made a great number of cars as well as bikes. Not only the familiar three wheelers but four wheelers. Some with rear wheel drive and fluid flywheel transmissions.
Check out the club for these cars.
BSA GP Victor page
A page for those interested in BSA GP Victors.
Golden Flash page.
A page dedicated to the A10 Golden Flash.
Russell Motors
A long time established company specialising in AJS, Matchless and the hard working BSA M20 M21 range. Their AJS Matchless and BSA WD M20 M21 catalogues can be viewed online
srx400.co.uk
Devoted to the Yamaha SRX400 motorcycle. A small website devoted to supplying hard to find information about this much loved bike.
Sunbeam Owners' Fellowship
A club dedicated to the Sunbeam S7 and S8 which were designed and manufactured by BSA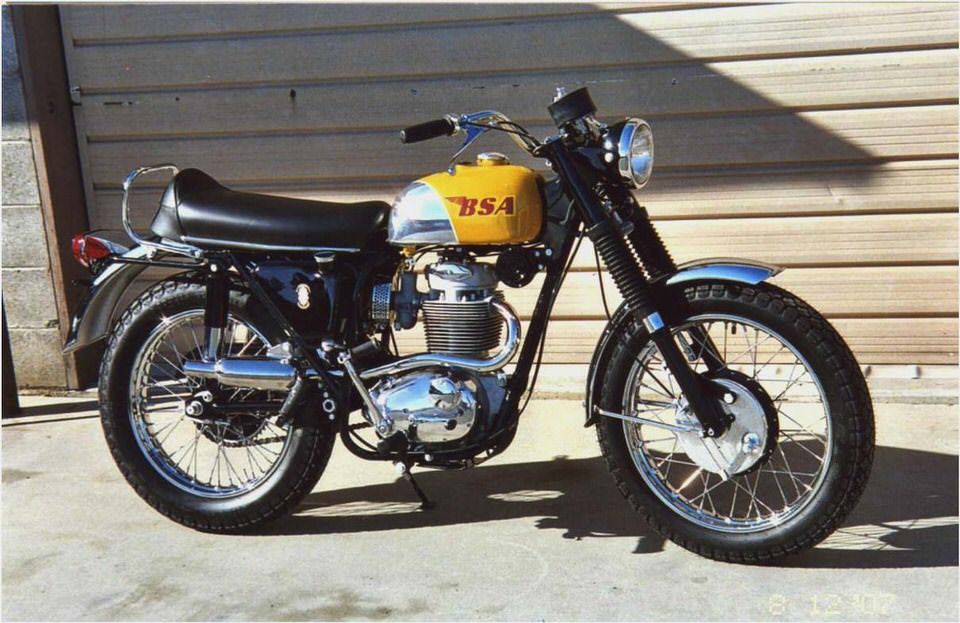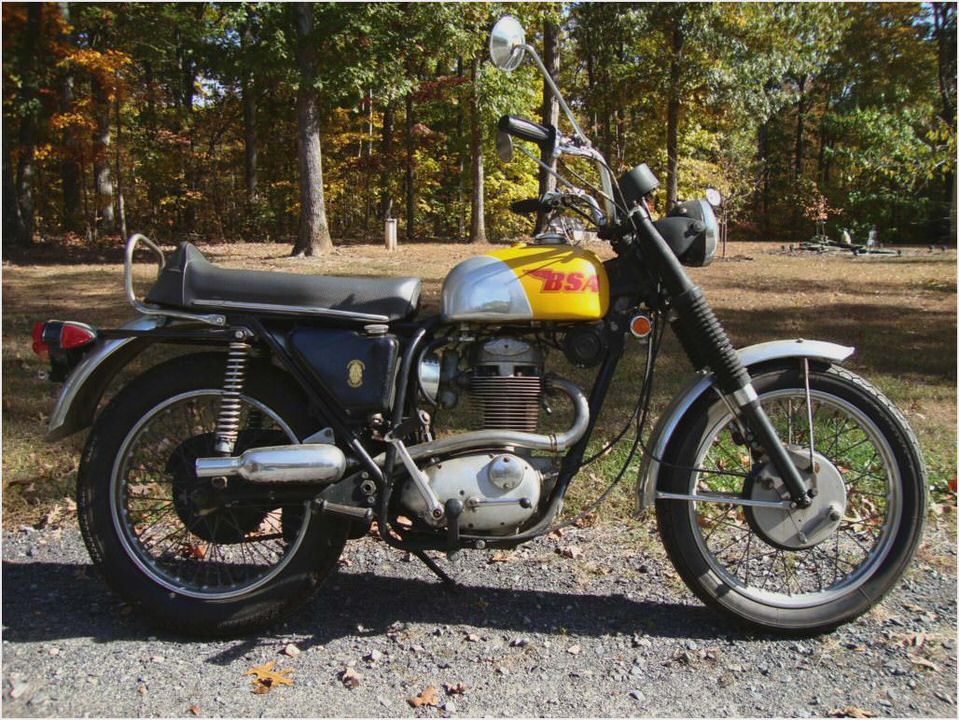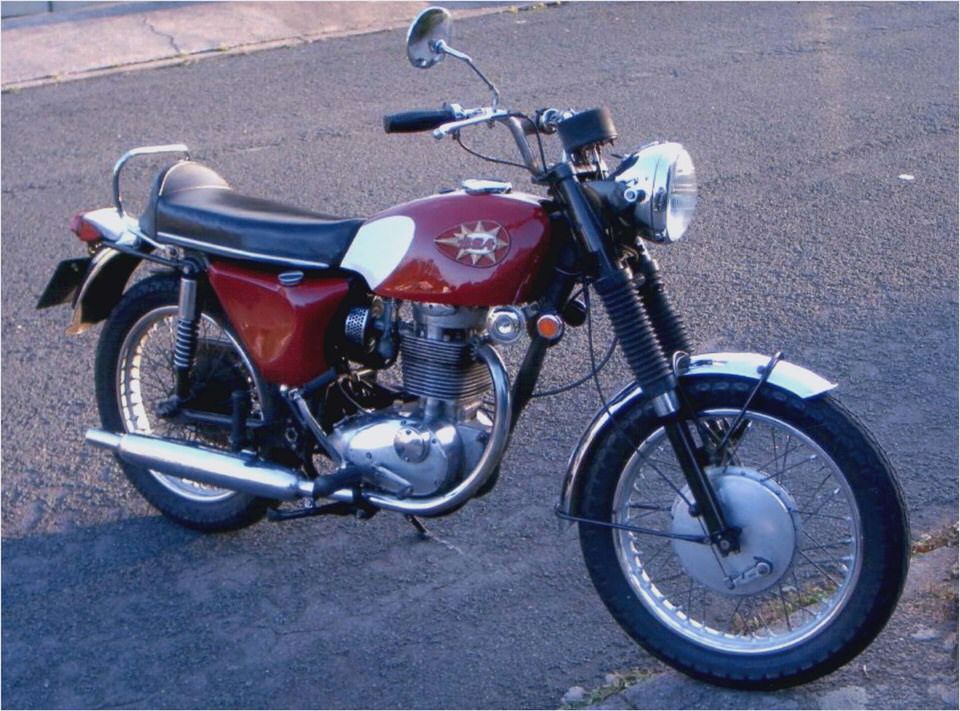 BSA Spares BSA A75R Rocket 3
BSA Machine Numbering
The BSA Motorcycles Parts Site All you need for BSA Motorcycles Parts
BSA Twins A7 A10 Gold Portfolio 1946 1962 Reviews Road Tests BS46BGP NEW eBay
BSA Rocket 3/Triumph Trident brought to you by MadaboutMotorcycles