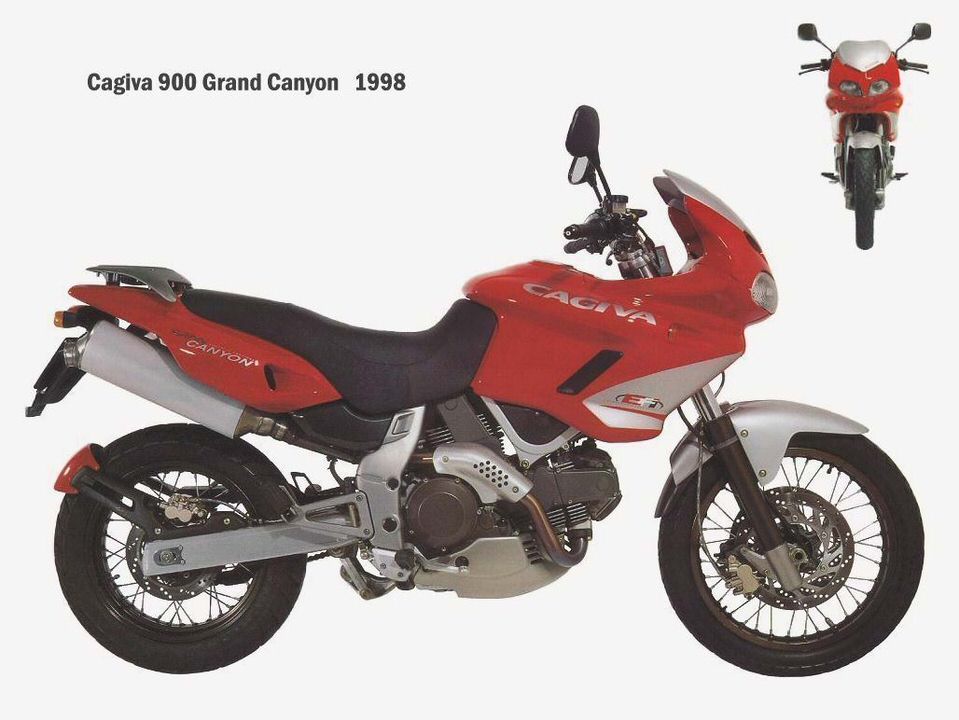 Cagiva Gran Canyon 900 (1998 – 2000)
Wind the clock back to September 2009. A month into my dream trip around the world, well Europe, on my motorbike and the Italian border is within reach.
With my steed being a 2000 Cagiva Gran Canyon, with the fine two-valve Ducati 900 motor, I thought it fitting to make my first bike pilgrimage to the Cagiva factory. Riding around Varese for about an hour and still no factory to be found, I sat in the park and had an ice cream. Only then did I realise how close I was, 20 bikes came screaming past me and all turned right into what looked like a cul-de-sac.
Choc ice dumped, I followed suit. And there it was, a great big red sign. CAGIVA Spa.
I park up, wander around and nothing. No visitors centre, no information board, niente! Brandishing my memorised quotes from the italian phrase book, I approached one of the workers who was heading back after lunch. "Excuse me madam, (it was a man), please can you tell me how many ducks will fit into a straw slipper and whether it would be possible to eat a cheese sunlounger on Wednesdays as I have ridden all the way from Iceland to be here."
Second attempt, this time, in pigeon English with excessive postulating and mime work that would have had Chaplin asking for his P45. He got the gist that I owned a Cagiva, this resluted in a wry smile, and then he twigged that I had ridden it from England. "Mamma Mia!" He burried his head in his hands. I tried to explain that it was an excellent motorcycle, but was left floundering.
By this point the inner sanctum of the factory was nearly revealed, but guards were manning a post as if Steve McQueen was due to blast through at any moment. I slipped into the staff queue, pretended to punch in my time card and followed the herd. I'm in, I'm in. ahhh, no, I'm most definitley not, as the fat man packing a 9mm Beretta will attest. "Oh, sorry, is this not the factory tour?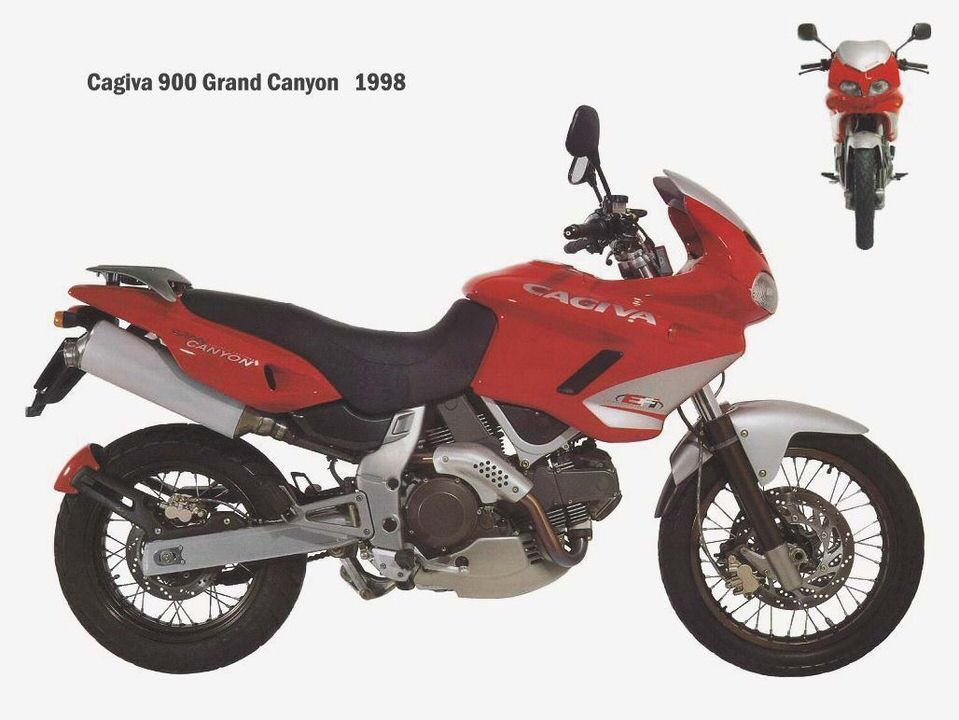 I thought this was where to go. I do apologise" This chap wasn't stupid and gave me the, 'I can wrestle a wild boar to death' look. "But I have come all the way from England, ON A CAGIVA"
Just when hope dissipated, a well appointed signora came over and explained something. I couldnt hear what she said as my ears had shut down allowing my eyes 100% of brain power to enjoy her fantastic Pirelli Diablos. Smiling like a school boy I graciously accepted the branded MV Agusta lanyards and keyring, and agreed to return in November when tours would commence.
I later learnt that the new F4 was being tweaked before being launched to the press and the production line was top secret.
Speeding to 88mph, Marty McFly style, I am back to 2010, this time with better luck.
Since my bike trip came to an abrupt halt, I have been living and working in Italy, to get enough cash to ride home. In chimes Mark Bishop. Visordown.com's teaboy, rent boy and all around gofer. "We need some pics of the factory when you go back to Varese, while you're there and all that." No problemo.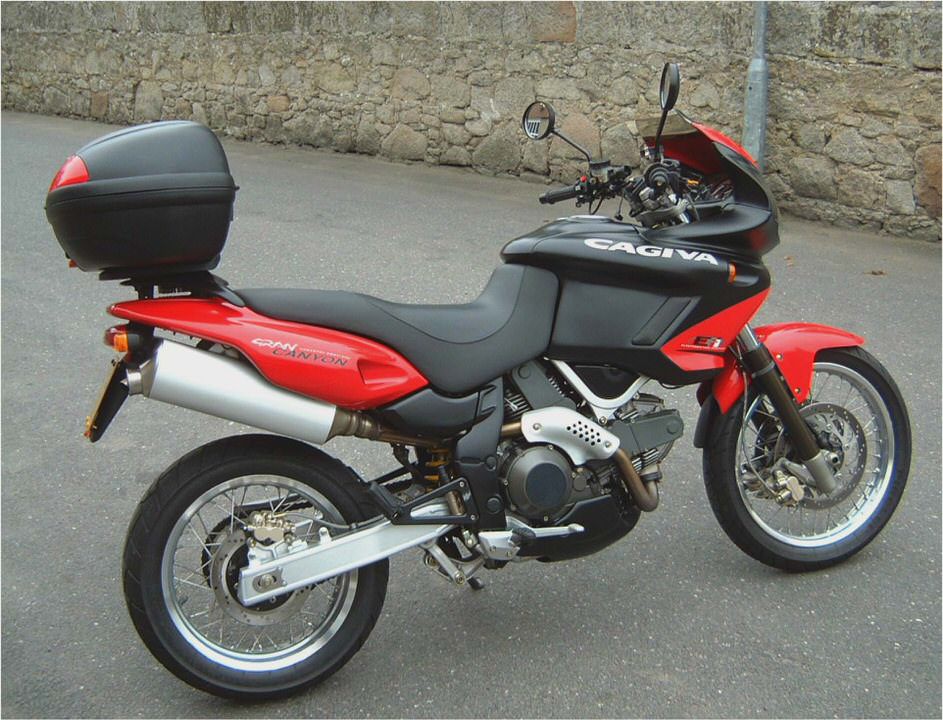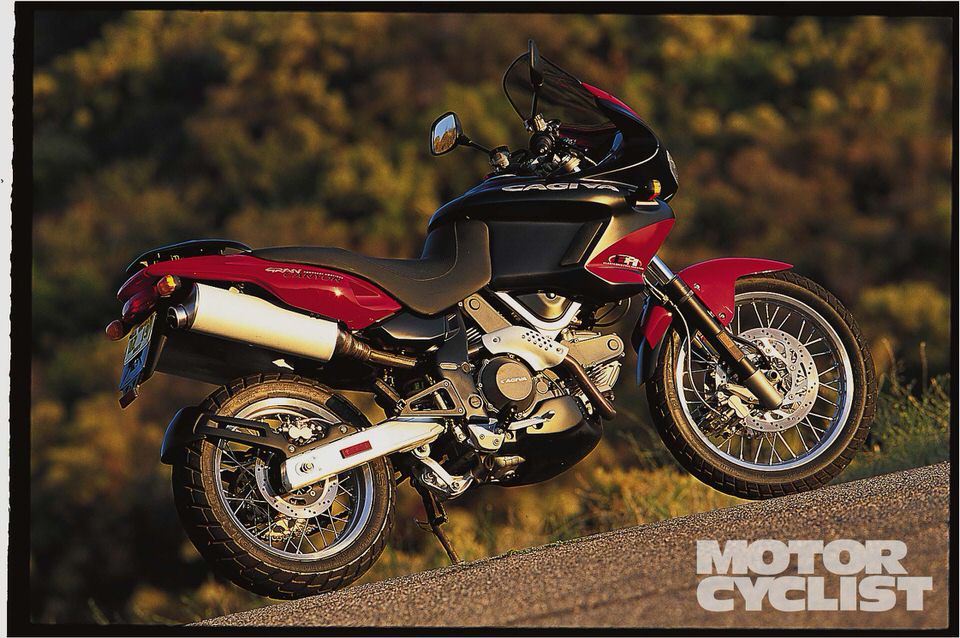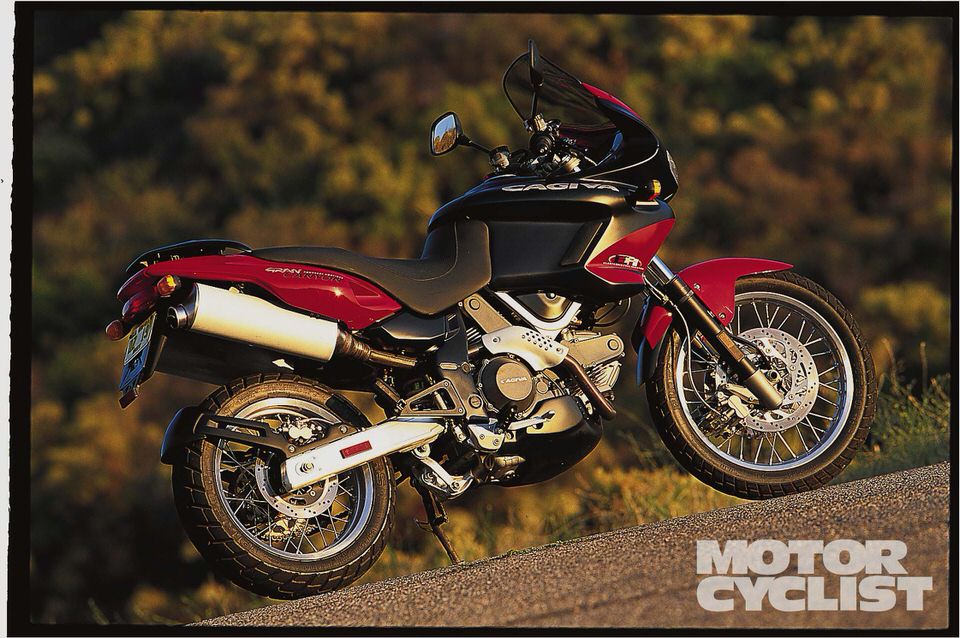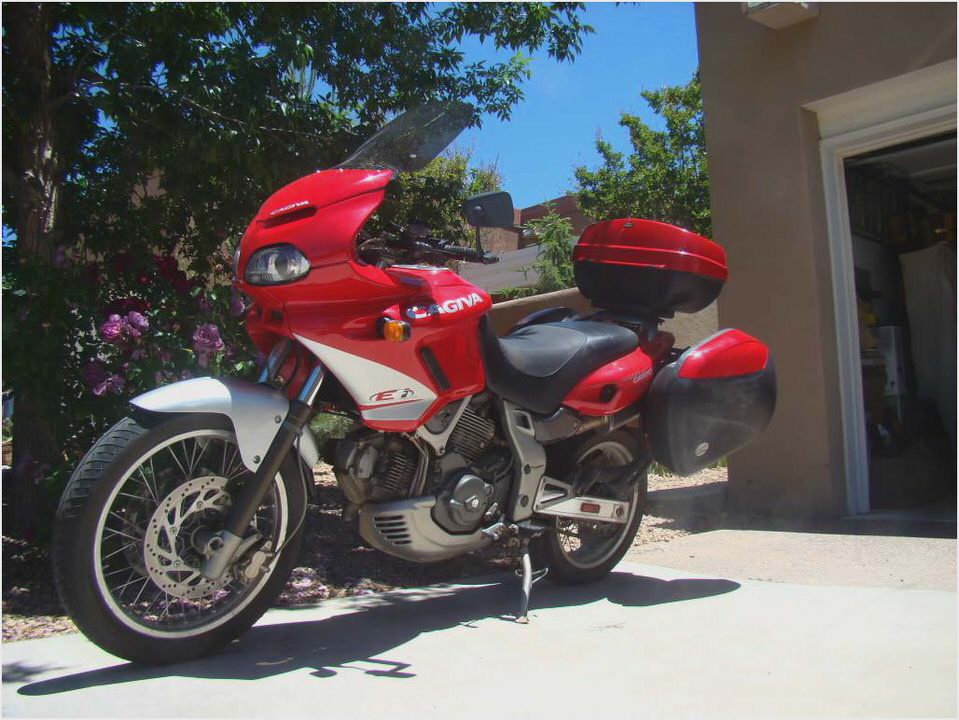 1998-2000 Cagiva Gran Canyon Smart Money – Motorcyclist Magazine
2001 Cagiva Raptor 650 –
ПїЅclatпїЅs installation пїЅlectrique
Cagiva Elefant
Cagiva Raptor 650 Review Motorcycle Trader New Zealand