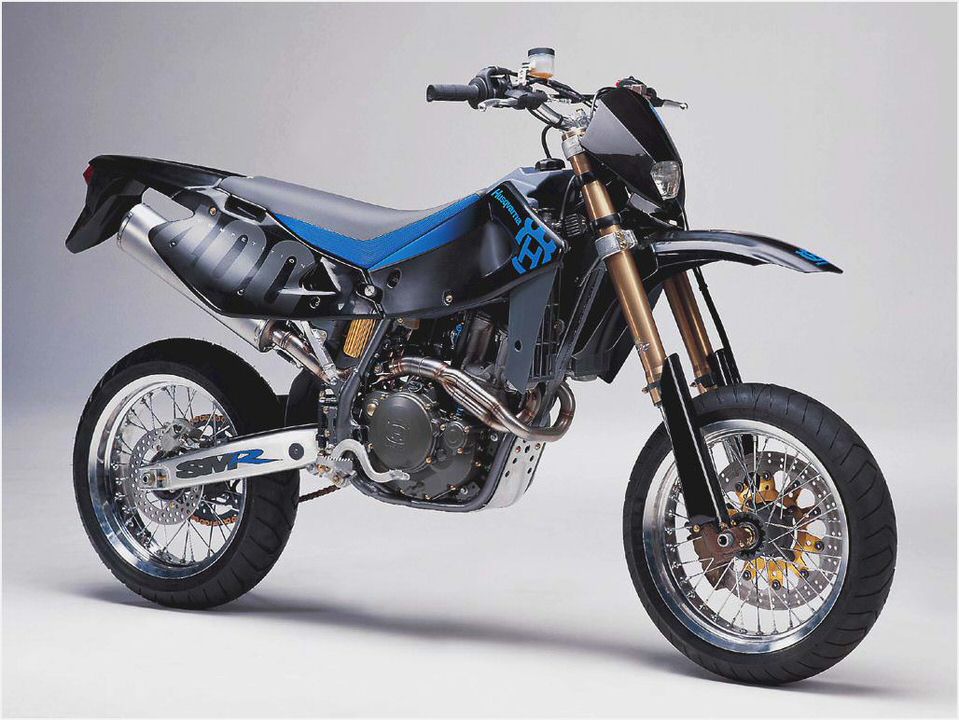 CLASSIC MOTOCROSS IRON: 1969 HUSQVARNA 400 CROSS
By Tom White
This is the bike that made Bengt Aberg famous, or was it the other way around? Aberg raced the 400 Cross to win the 1969 and 1970 500cc World Championships. The combination of Husqvarna's precise handling and incredible horsepower made this machine a powerful motocross weapon. Obviously, Bengt Aberg played a huge part.
At 23, the former forest ranger and tractor driver had become synonymous with a take-no-prisoners riding style and a level of physical fitness that would characterize Husqvarna's factory elite throughout the 1970s.
The 400 Cross was equally successful in the California desert and Baja under riders like Gunnar Nilsson, J.N. Roberts, Malcolm Smith and Whitey Martino. Edison Dye's mechanics would mount large gas tanks and lights for the torturous Baja, and the Husqvarna's reliability would ensure a good finish.
An optional eight-speed conversion was also available that allowed top-end speeds in excess of 100 mph.
The previous 1966 and 1967 Husky 360cc engine didn't have the power of the CZs from Czechoslovakia. Many riders felt that Husky's bolt-together frame of the late 1960s wasn't suitable for an Open-class machine, so in 1968, the Husqvarna 360 Cross model saw many significant improvements, most notably the one-piece frame. The tank paint color was changed to fire-engine red and the power was improved; however, the Husqvarna GP riders wanted more.
The answer was the 1969 400 Cross.
Husqvarna's 400 Cross became the number one choice for aspiring Open-class motocross and offroad racers in the early 1970s, and its lofty reputation was enhanced when Bruce Brown's movie On Any Sunday confirmed that the 400 Cross is what Malcolm rode in the Baja 1000.
1969 HUSQVARNA 400 CROSS FACTS
WHAT THEY COST
Suggested retail was $1385. The 1969 through 1971 Husqvarna 400s are at the top of vintage collector's lists. A good core motorcycle (original with good bones but tired) can sell for over $5000.
Our featured Early Years of Motocross Museum example was built from 50 percent NOS (new original stock) parts and is valued at $15,000. Most of the really nice 400 Cross' sit in offices, showrooms or living rooms.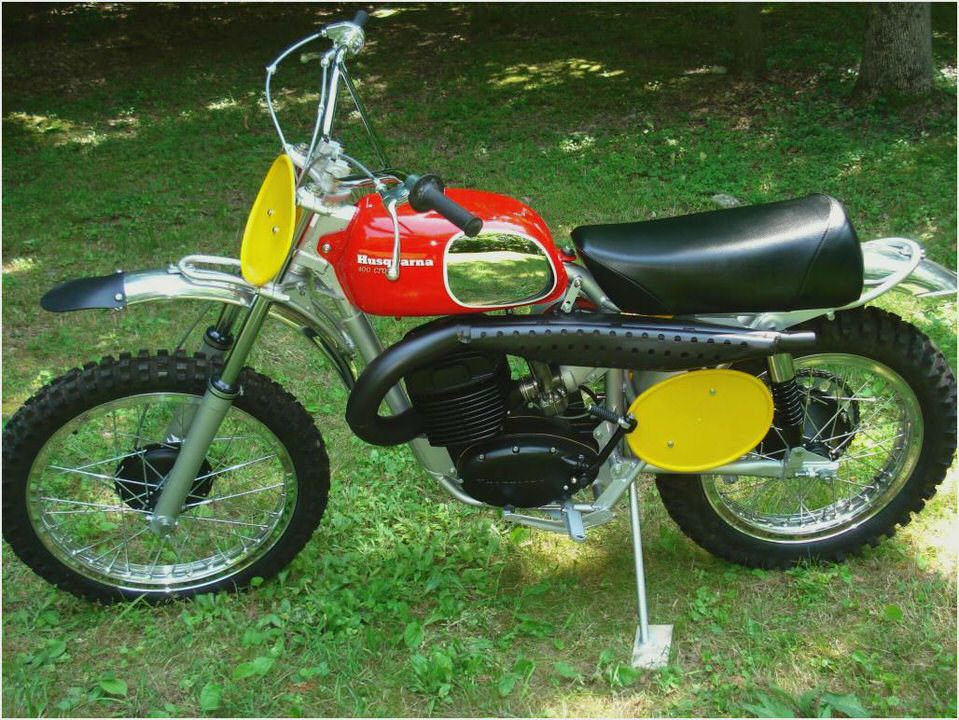 In 1969, Husky produced the 250 Cross, 360 Cross, 400 Cross and 360 Sportsman eight-speed. Also listed on Husqvarna's order form was the 500cc Twin Baja Invader, but it was never available in production.
WHAT TO LOOK FOR
As all motorcycle collectors know, stock is best! It is best to start with an original, unmolested example with decent chrome and the proper red tank, Bing carb, standard pipe and Girling shocks. Equally important, make sure that it is a 400. If your thumb fits between the barrel and the head, it's a 400.
If it doesn't, it's a 360.
PARTS SUPPLY
Contact Vintage Husky at (760) 744-8052 for parts help.
For more info on classic bikes go to www.earlyyearsofmx.com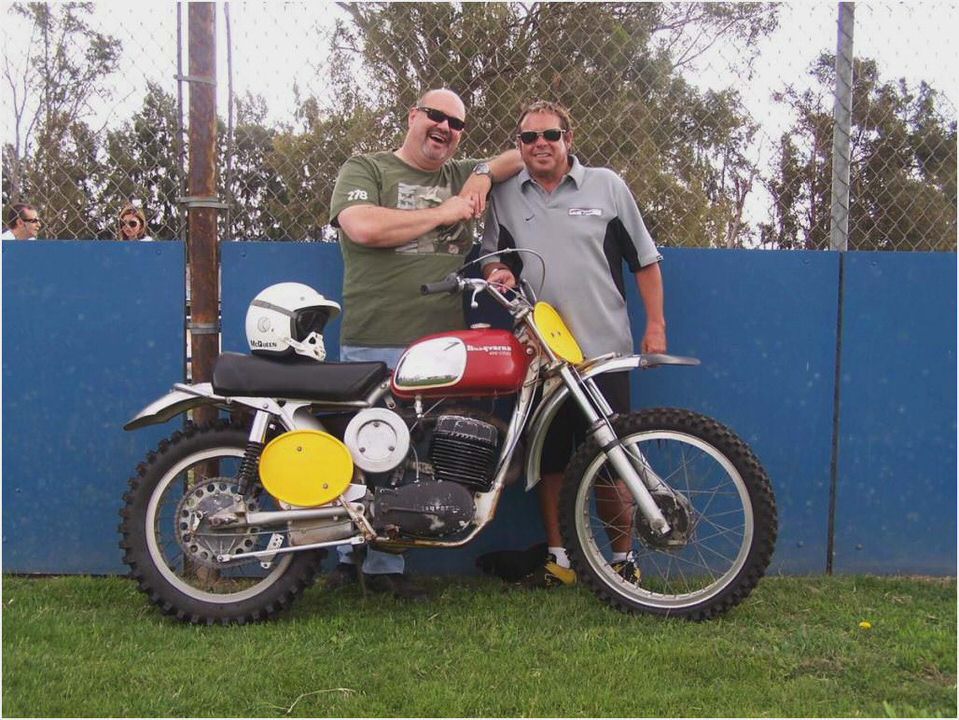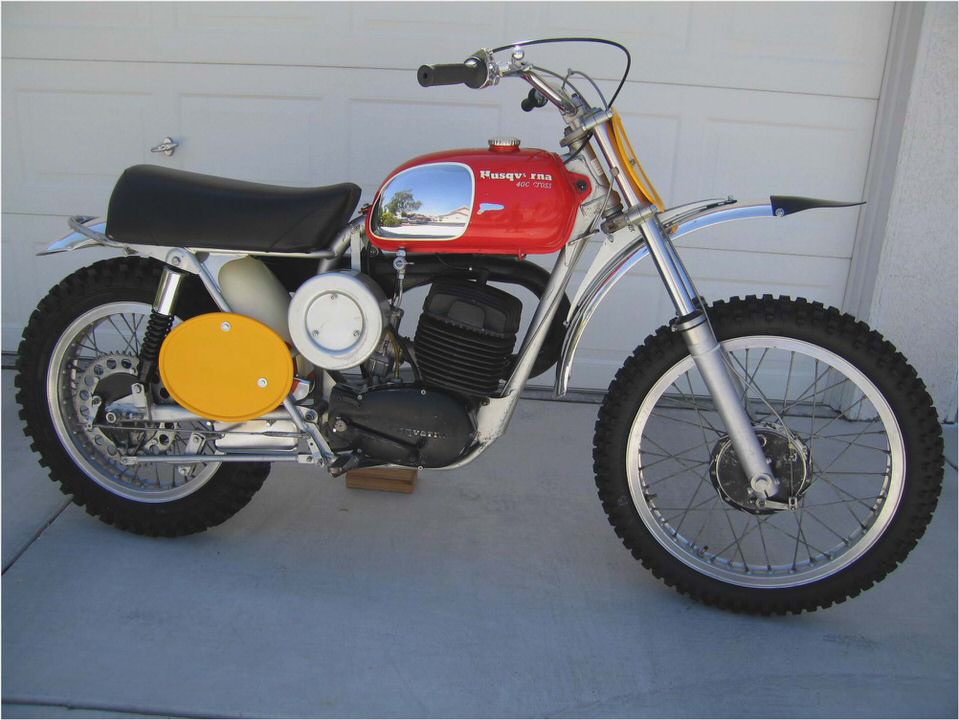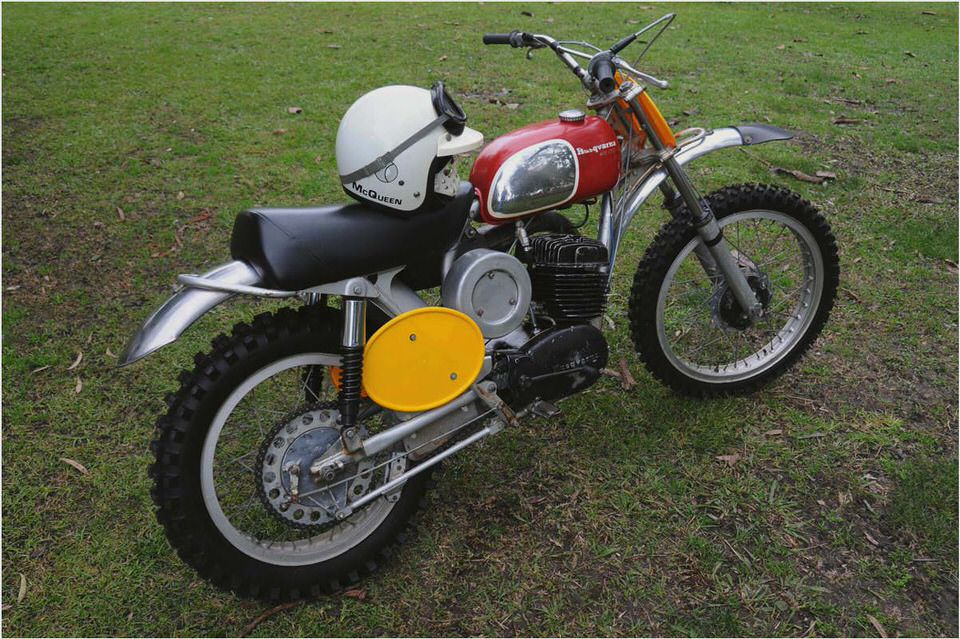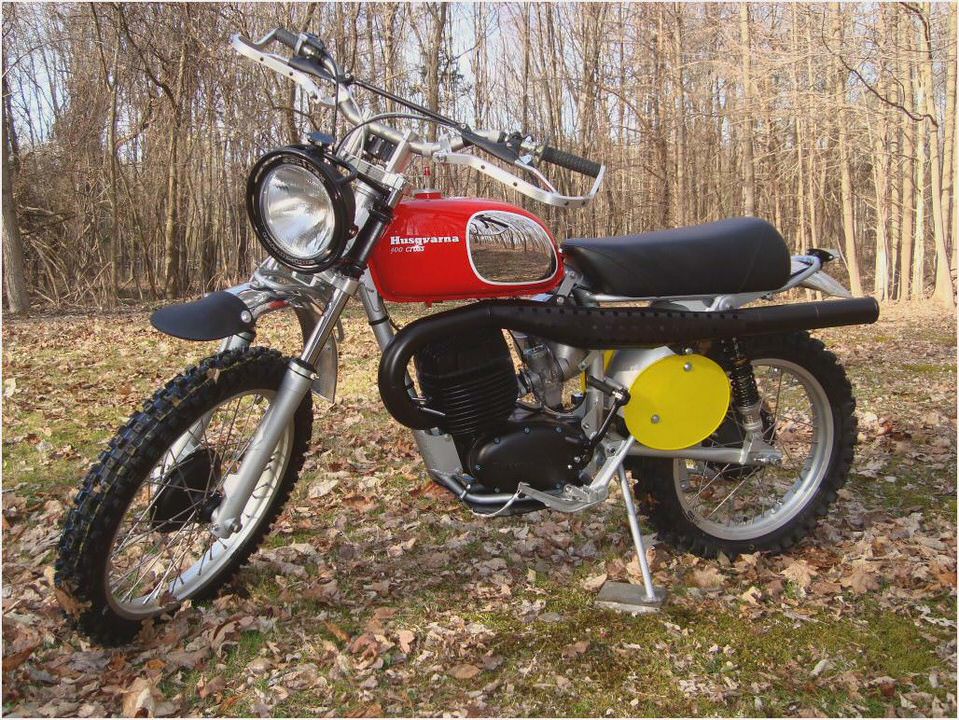 2012 Husqvarna TE310 Review
2008 Husqvarna TXC 450 And TXC 510 motorcycle review @ Top Speed
2012 Husqvarna Dual-Purpose TE Line Revealed Rider Magazine
BMW Off-Road Racers Switch to Husqvarna for 2011 BMW Motorcycle Magazine
2011 Husqvarna TE 250