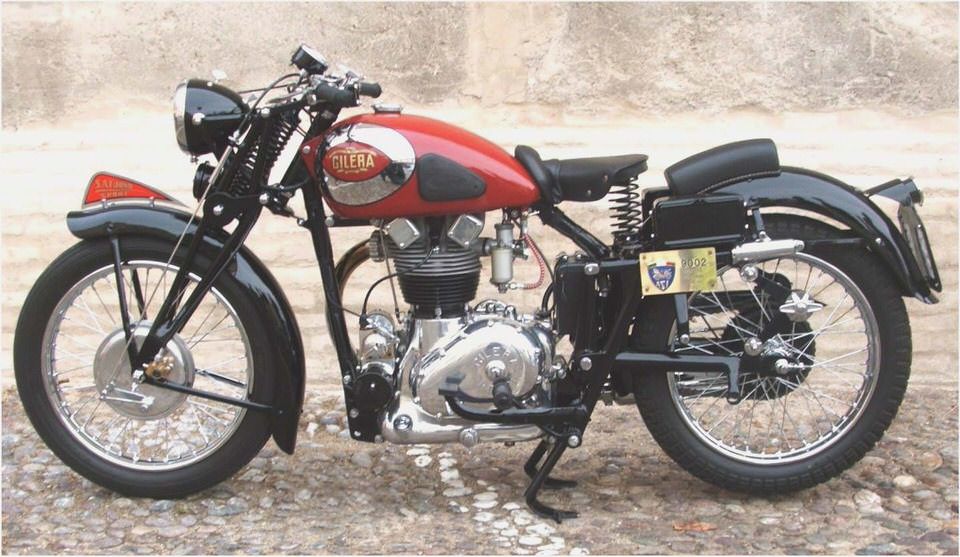 1954 Gilera Saturno
Posted on June 7, 2013 by Brian
If you are a casual motorcycle nut, if asked to list Italian Sports bikes, you may have 4-5. If you're a confirmed motorcycle nut, you might be able to name 6-7. This is not because there are few Italian sports bikes, its more that few make it into the consciousness of the U.S. buyers mind. This is a bad thing, because this 1954 Gilera Saturno  should have been here in the States with a big presence in the 1950's.
But you can make up for that in 3 days from today, if you have the Lira.
From the seller
In the day, the Saturno was one of the most dominant forces in 500GP racing. Right up until the late 50's when Gilera came out with their 4 cylinder 500, the Saturno was the bike to beat. Saturnos also had good success in European motocross as well as being very reliable transportation.
Like manufactures from around Europe, Gilera was racing, and doing a very good job at it. Singles, Twins, Four cylinders were all coming out of the factory to hit the tracks, and winning. The seller believes that this is someone's attempt to take a road going bike, The Saturno, and put as many race goodies on it, like any good motor head would do. ( testa del motore ?)
This is an extremely rare 1954 Gilera Saturno in Corsa trim. The history of this bike is not well known so I am calling it a replica to be safe. The genuine Corsa's would have an alloy cylinder barrel and 35mm remote float carb. This bike has an iron cylinder and a 30mm side float carb.
I've also found that the smaller carb'd models are listed with 28mm carbs so this falls somewhere in between. It's possible that this bike is actually a Sport model in the Corsa trim or it could be an actual Corsa that was refitted with an iron barrel and smaller carb being more easily sourced.
There is a lot of action going on with this auction, so if you want something Italian, and a little lower on the list, check out some more info shared by the seller of this  1954 Gilera Saturno. BB
Small Italians MV Agusta, Gilera
Posted on April 11, 2011 by Brian
My 6 year old daughter wonders why there are no pink motorcycles. I know the reason and I'm sure you do, but like many of the talks in my future, its hard to explain to a six year old. But there are times when I see a small, Italian single and think that it could be painted pink.
Both MV Agusta and Gilera have great racing history at the Grand Prix level. Giacomo Agostini won on a 500cc and 350cc MV Agusta in multiple years.  Umberto Masetti and Geoff Duke combined for Gilera's 500cc effort to gain the top step.
Both manufactures funded these factory efforts with small displacement street bikes.
is powered (loosely defined) by a 123.6cc engine with a square 54cm bore and stroke,  giving it 6 hp at 6000 rpm. This must be enough because the 6 ft tall seller describes a spirited ride after the bike was left sitting for several years. They are also very straight forward in the description o f the condition
The rest of the bike has a very nice original "patina."  There are scratches, chips, and some rust on the handlebars as would be expected from an old bike like this…. There is some rust in the tank that is making it's way down to the petcocks and clogging them.  The bike runs great, but began to starve for fuel after a few minutes of spirited riding, if you wait a second the carb bowl refills and it's ready to go again …. A carb clean and tune wouldn't hurt either.
The 1954 Gilera Turismo  for sale is also Italian, also small, but at 150cc could possibly win a drag race between the two. Adding them up still does not match this contemporary MV Agusta in displacement posted here on CSBFS. and a little more then 1/3rd as many cc of this RSBFS MV Agusta from 2000.
I wonder if the seller is charged by the word as there is no real description of the bike.
1954 GILERA 150 Turismo, very original, $3000.
What I found out about the Gilera Turismo, is next to nothing, and in Italian. I think bore and stroke is 60-54 to get 152cc with 6.5 hp on tap. I can read Dell'orto and "Velocito Massimo 85 km/h" leads me to believe that it maxes out at 52.81655 mph.
Both of these bikes are  MotoGiro eligible, which means that you could join like minded, cc deficient riders to tour California. or Italy. Something that you think would be lots of fun, but then realize you might get passed, and passed often by very large traffic on the road.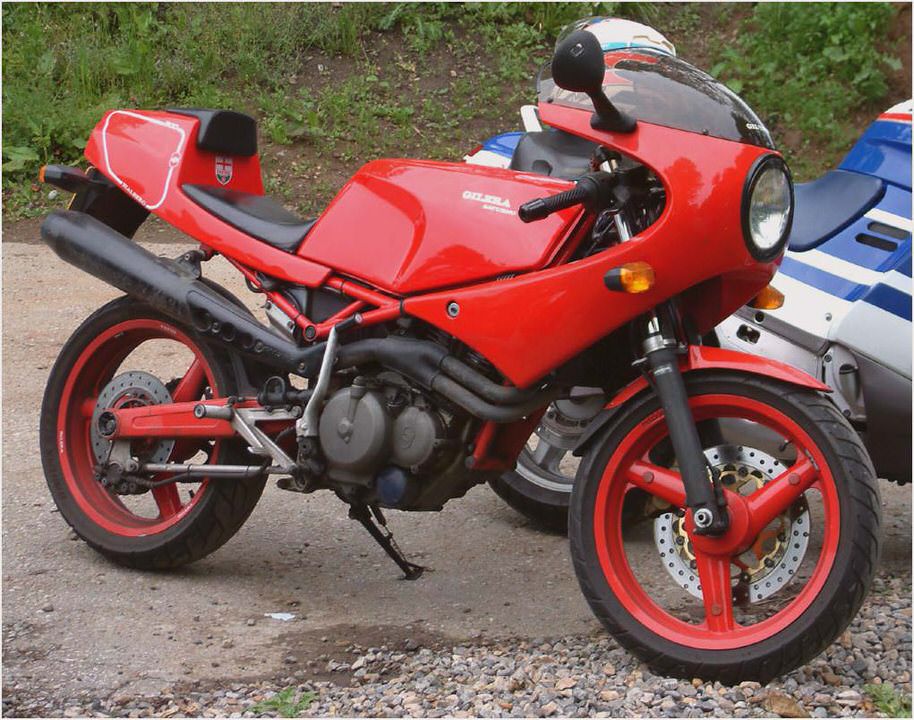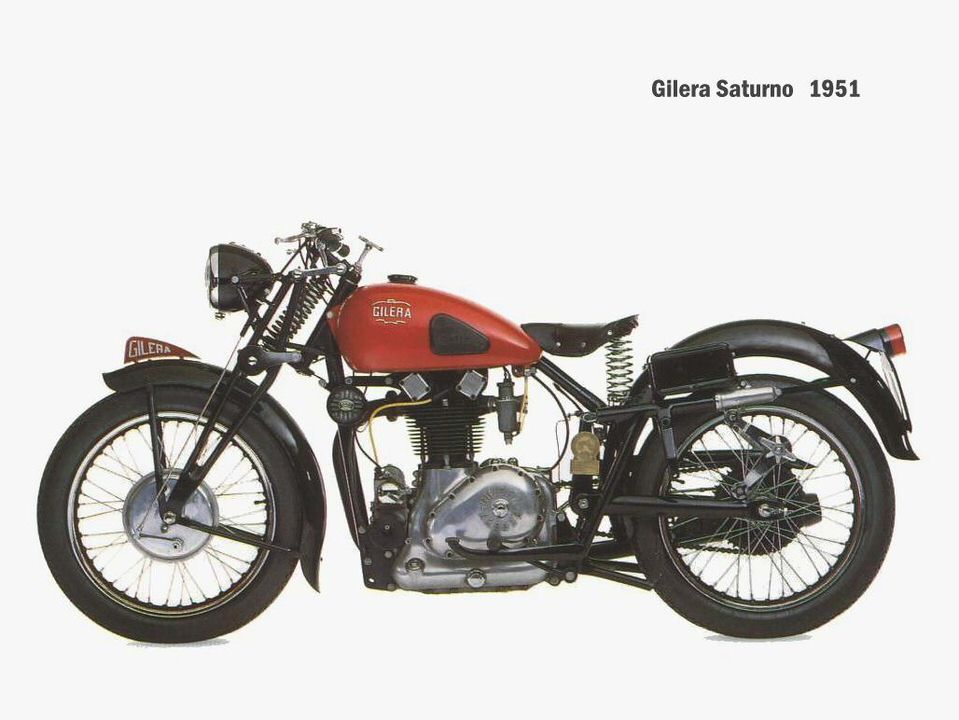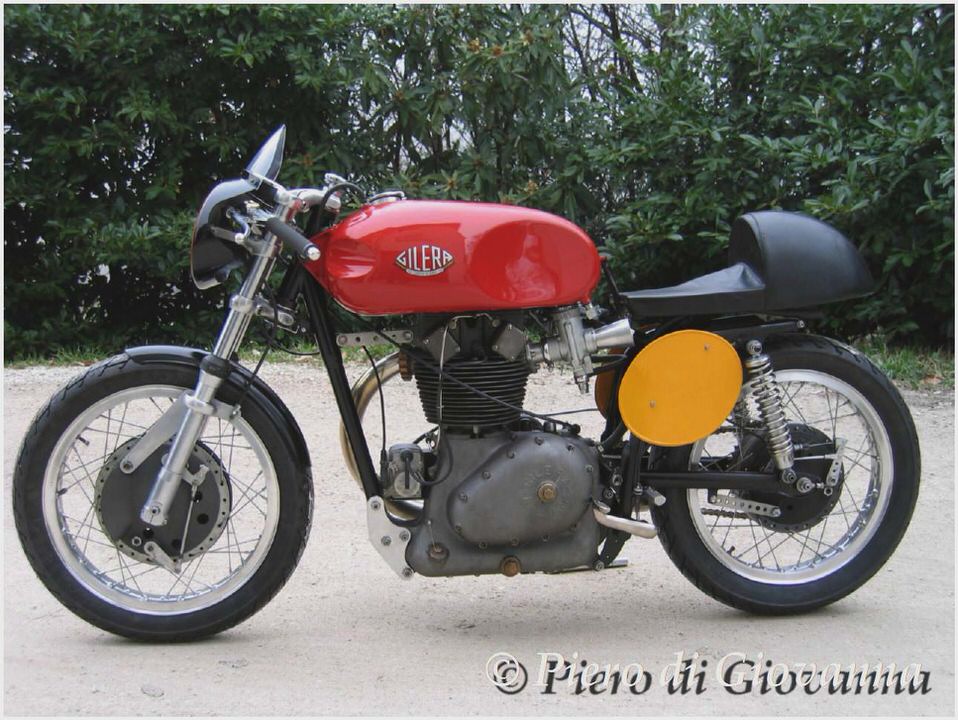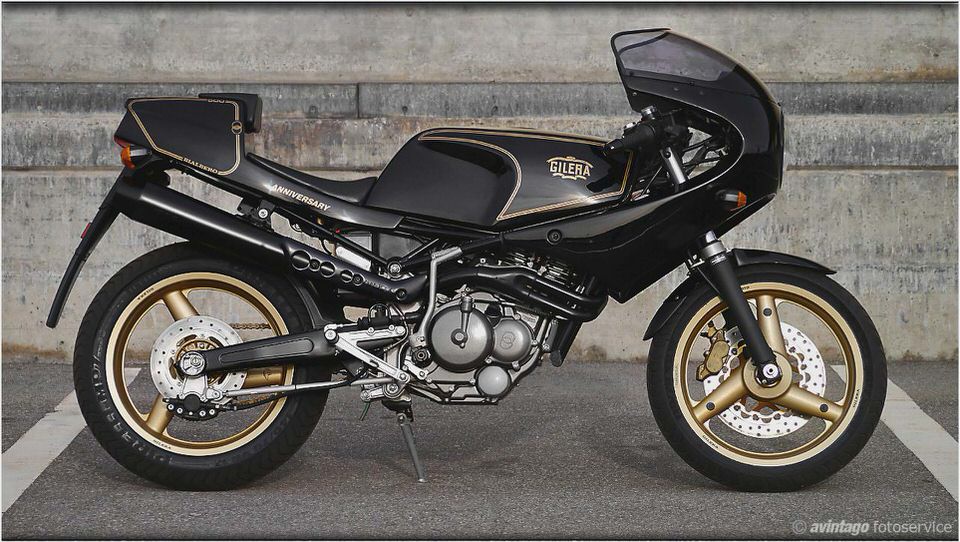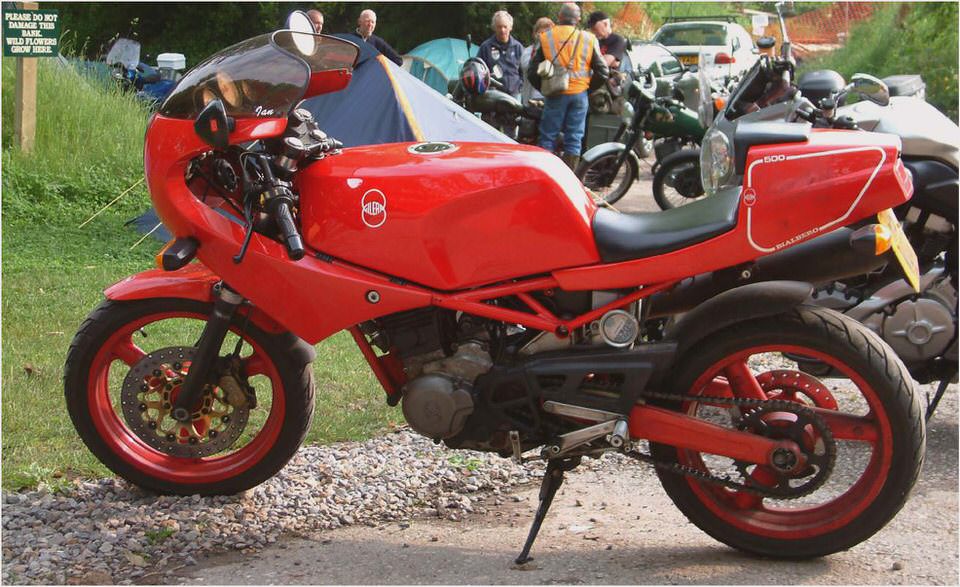 Gilera Mototype
Gilera Nexus 250 ie Test
Gilera DNA 50 – Road Tests – Motoring – The Independent
Gilera Stalker Naked Scooter News and Reviews Scootersales
Gilera Fuoco 500 » Road Tests » 2Commute