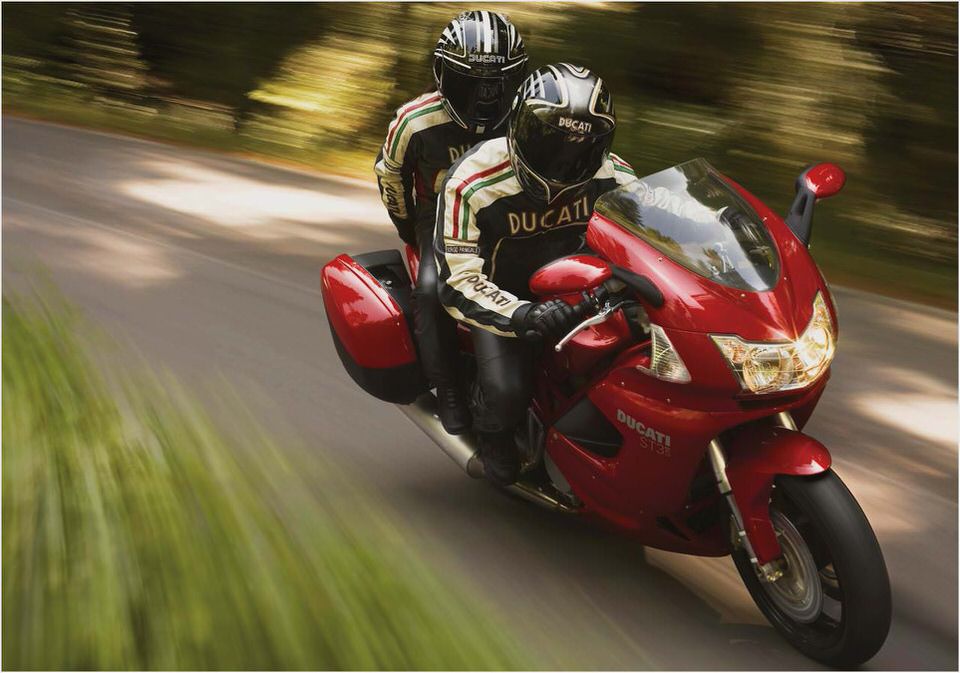 Jan 30, 2014 – 6:50 AM – by Quo Vadas
Ok, so i took my 899 to Phillip Island this week and it was blistering hot. About 40 degrees with a hot. blustery northerly wind blowing in off the desert and across Victoria.
Ran stock Diablo Rosso Corsa's with no warmers as the tyres were toasty from the ambient temperature. I set the suspension up as per the manual for racing and tweaked it to suit needs throughout the day. I didn't set rider sag as I was doing other things but really should have.
As it was stinking hot I sat out the last 3 sessions as I am half the man I used to be and suffered some nasty heat stroke and had to sit down until I recovered.
From the get-go, I found the bike a lovely, free and high revving beast that loves being flogged in the meaty part of the rev range – 8/9rpms to redline. Bike was run in Race mode.
I am by no means a racer and I consider this review to be of an everyday riders perspective so don't crucify me if you don't agree with my thoughts and experiences.
Engine – Ride this bike in the meaty part of the rev range and it will reward you with deceptively fast acceleration and spit you out of corners like a slingshot. Like some other reviewers have said, I did find myself working the gears quite often to stay in the meaty part of the rev range and because the engine revs so dam quickly at high rpms, you have to make sure your peripheral vision is on cue so you can see the limiter lights come on otherwise you'll bounce off the limiter very easily.
The bike pulls really hard for it's size in the high rpms and it took me a few sessions to get used to being in the right gears for going into corners and coming out of them. That being said, the bike is by no means a slouch in the lower rpms and I found coming out of the two tight right handers at Phillip Island, the bike still pulled very hard from low rpms and I am still blown away at how quickly it leaps through the rev range when you are really on it. lovely stuff. The engine note under full steam sounds absolutely amazing even with the stock system on, the exhaust was popping and farting under deceleration and when the DQS was put through it's paces.
On hard downshifting, I made sure to match the revs with the downshifts to avoid any lockup and even whilst leant over and down changing, the bike felt stable and engine handled the rev changes without a fuss.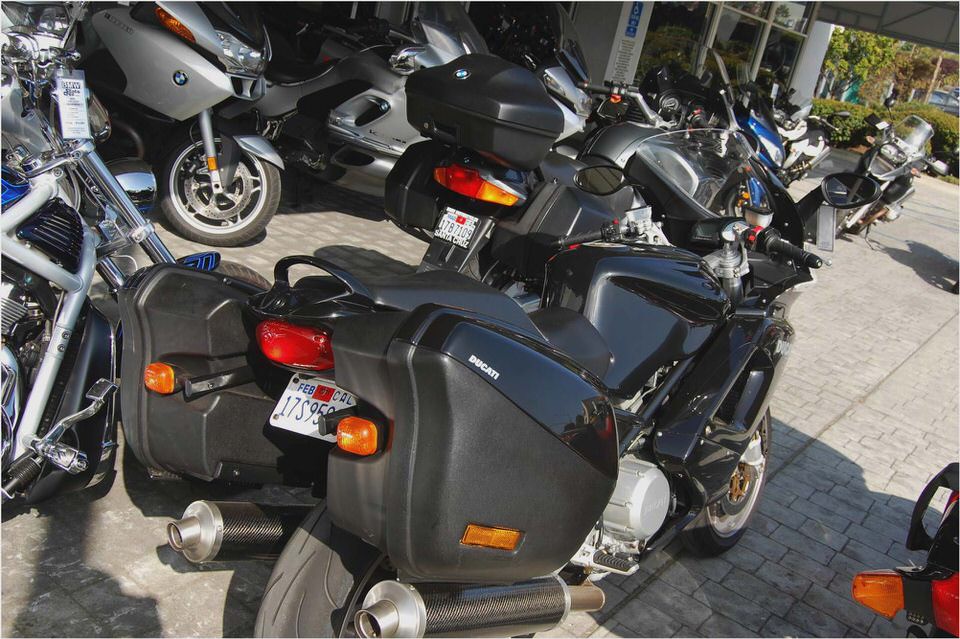 Chassis – The chassis (or lack of #61514;) made the bike stable as **** through corners and the bike stayed planted and has an almost telepathic kind of feel as it peels through corners with ease and goes where you want it to go. Once the bike was leant over, it hooked up and railed with precision and ease and made cornering very easy. Although the bikes spec sheet put it down as being a bit heavy in comparison to it's size, it felt extremely light and agile when flicking through transitions and tight corners.
Suspension – I really should have set rider sag before I set the bike up but with limited time I worked with what I had. Tyre wear was crap to start out with but as I worked the suspension settings, things got much better and I also found the bike more planted and was squatting better through corners better. Bike felt very nice beneath me and very stable in corners and under hard braking.
Maybe high and low speed compression and dampening would help sharpen things up but I'm not Casey Stoner so the stock Showa suspension works fine for me.
Electronics – I turned EBC completely off as I like it this way for my riding style. ABS was on it's lowest setting and DTC was on level 2. I didn't feel at anytime the DTC or ABS kick in although after leaving darkies out of corners, I know the DTC was doing it's thing in the background but felt totally unobtrusive whilst riding. I did crank DTC up to 6 for a session to see what it was like and all I felt was a slight bogging down of the engine with the throttle wide open through corners but once traction regained. [Read More ]
16 Replies | 1,240 Views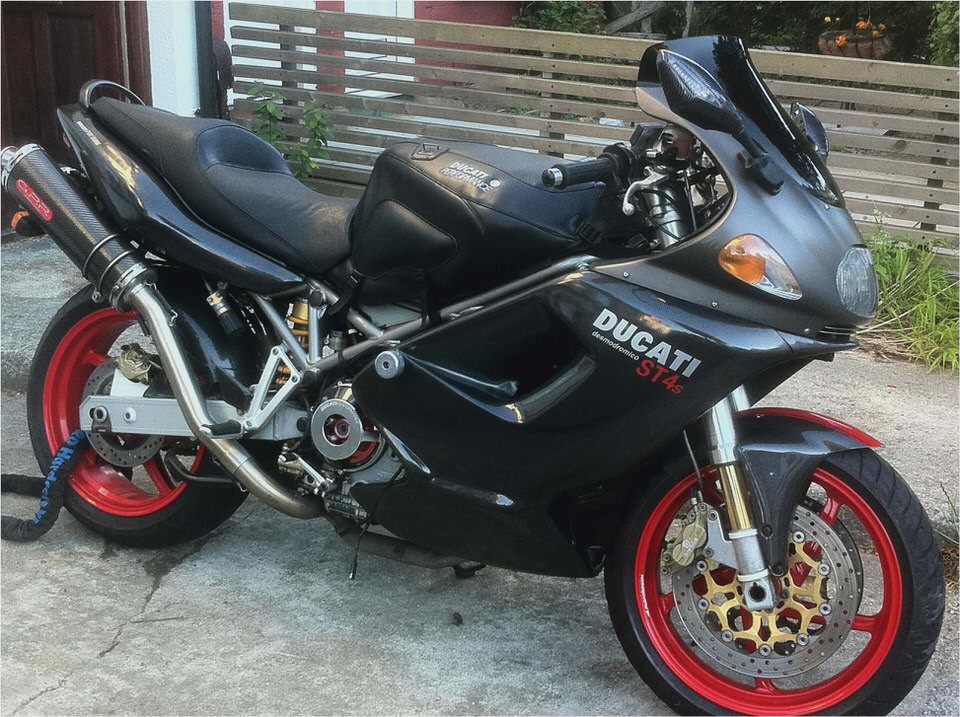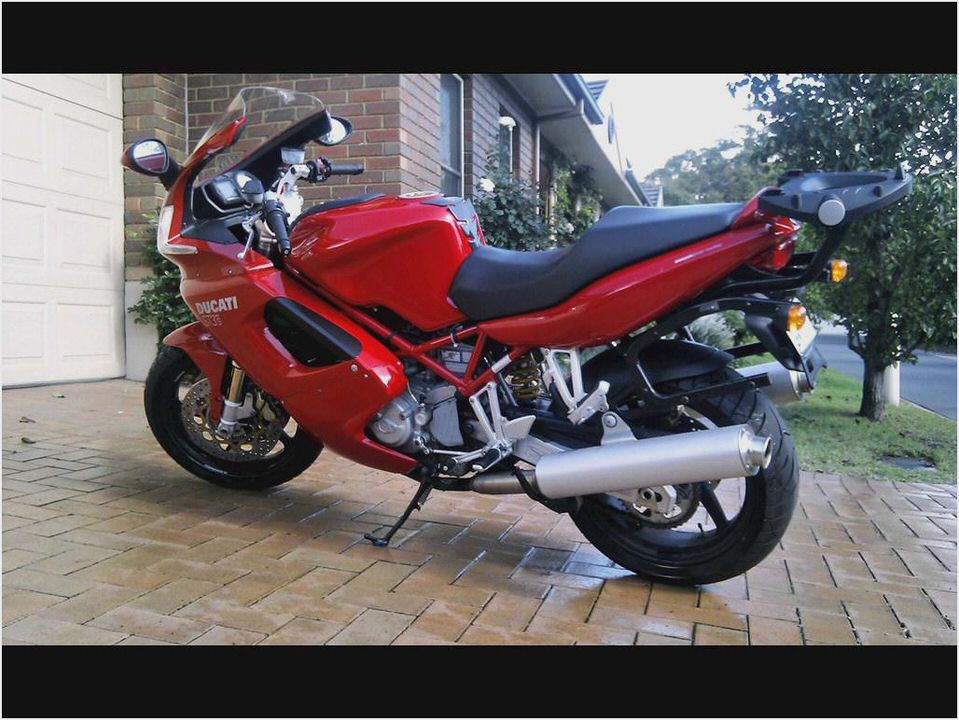 Testing the 2013 Ducati Multistrada (and how it compares to the 2010-12…
Ducati 749 occasion
That's Not a Streetfighter, Now This is a Ducati Streetfighter!…
Goat Riders in the Sky: BMW R1200GS vs. Ducati Multistrada 1200S – Motorcyclist…
2009 Ducati Hypermotard 1100 S – Used 2009 Hypermotard 1100S at Motorcyclist…