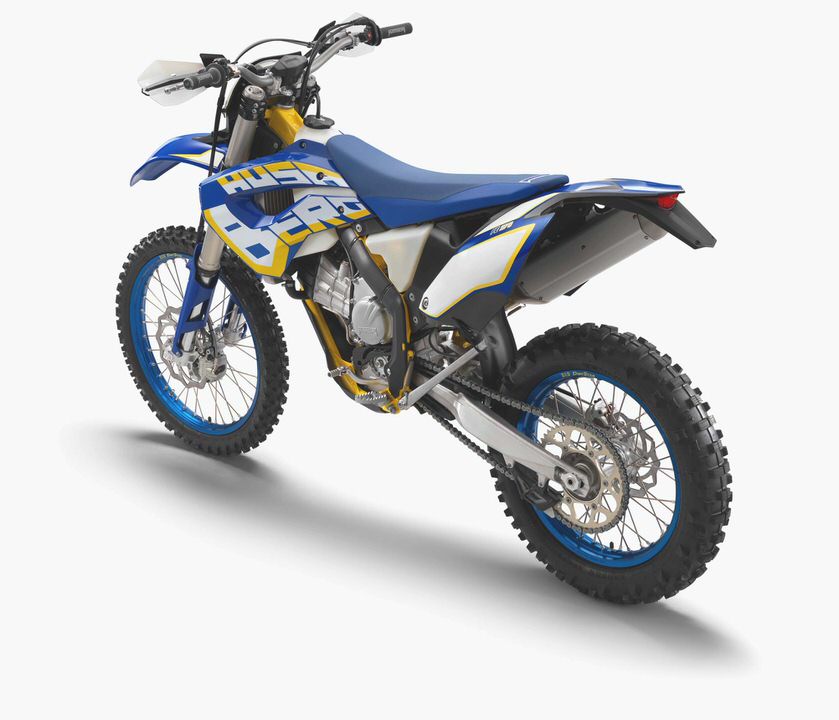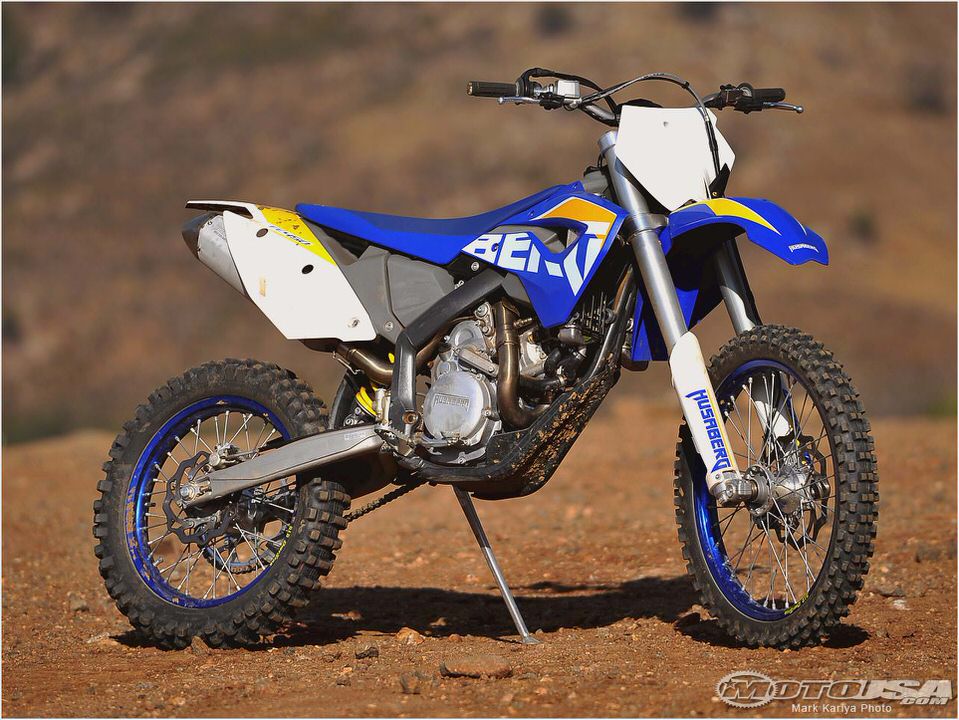 First Test: 2011 Husaberg FE 570 S – Dirt Rider Magazine
Barry Hawk is part of the set-up crew at the GNCCs. Photo by Shan Moore
Getting a street-legal dirt bike is what almost every hard-core trail rider either has done or is thinking about doing. Because of the ongoing and continuing restrictions on where you can ride a strict dirt-only machine, it is becoming increasingly necessary to connect trail sections with street-legal-only roads where a bike needs to be graced with a license plate and proper lighting (depending on the state). For sure, this is more prevalent in some areas and in some states than others.
And getting a bike that is pre-built as a street-legal machine is a way easier method than converting a closed-course or trail-only machine. Husaberg, like KTM, is doing this for you, and it is doing it right, even better than KTM, which may surprise you.The biggest reason the Husaberg is so much better right from the first push of the button is the fact that it is fuel injected. Immediately the Berg fires up and settles into a smooth idle.
No choke, no sputter or stutter, just clean and consistent idle, ready to ride. So you don't even have to think about playing with jetting or how to get around the ridiculously lean jetting that a carbureted bike must come with to meet stringent emissions standards.
Carbs have a hard time being as efficient running lean compared to FI systems, and this shows every time you twist the throttle on the Husaberg because it never misses a beat.Speaking of the beat of the Berg, it rumbles through a 565cc electric-start-only 70-degree inclined four-stroke single. It uses a single overhead cam and runs 12.2:1 compression, very similar to the components atop the KTM 530, just slanted and bigger.
The angle allows for a very straight shot at the short intake tract, especially considering one of the Husaberg trademarks has been to have the airbox in the position of a typical bike's fuel tank, up high, in front and looking right down at the top of the intake valves when you open the butterfly valve in the 42mm throttle body. What this unique engine configuration does is raise and centralize the center of gravity of the bike by placing the heavier spinning stuff more near the center of the bike.
It feels heavier when the bike is sitting still but feels lighter and more maneuverable when riding. Take our word for it, because unless you get a test ride you won't believe how well it works.That last line, the part about not believing how well the Husaberg works, carries on with every hour you spend on the bike. You just can't get over the fact that this is a 100 percent street-legal ride.
On the street the performance is far superior to any "converted" bike and not too rough as to wreck you in less than 20 miles on pavement, like a lot of pseudo-street-legal bikes do. Sure, it vibrates a little through the bar, but not much. It isn't fat, doesn't feel heavy, runs smoothly, has minimal odds and ends hanging off of it and takes very little set up to switch over and be ready for the toughest of trail rides.
And since we are Dirt Rider, that was just what we did with it. We rode it all through Utah, Nevada and even around California on everything from fast and long dirty roads to our tightest and nastiest single-track, and it doesn't take much to get it prepped to do this.The first adjustment we made was to the gearing, from 14/42 to 13/50.
Next we detached the funny air-injection device hanging aside the cylinder head and plugged the hole with the plug included in the bike's tool kit (the hose just comes off with it). To keep the license plate out of the rear wheel in the whoops we heated up the carrier and bent it up and away (back) from getting grabbed by the rear tire when bottoming.
Siliconing the carrier to the fender gave us a little more confidence it would hold out for the distance, and ours is still hanging strong a month of thrashing later.With the gearing change, first is plenty low to crawl. Power is never an issue. The speed which the Berg likes to crawl in first with the clutch fully engaged becomes your deciding factor in choosing what final drive ratio you might like.
Our regeared bike is very comfortable cruising at 65 mph without revving too much and easily cranks up to 85 without hesitation in sixth. With the bike turning tractor-like rpm and not stalling, here is where the fuel injection can really be appreciated. If the throttle is cracked at all, the bike will not stall and it goes right along with every bit you turn it in a very controllable and predictable manner.
Nice and easy if you turn it slow, and like a crazed ape if you screw it on. Our bike never hiccupped or acted funny in everything from freezing temperatures and all the way to 8,000 feet in elevation. There is hardly a full-race 450cc MX bike that puts out the sheer amount of power this 570 does and no off-road or trailbike that does it this smoothly.
Roll this thing on where there is traction and it will put your stomach a lot closer to your throat, or at least its contents will shift in that direction.
Barry Hawk is part of the set-up crew at the GNCCs. Photo by Shan Moore
Sean Finley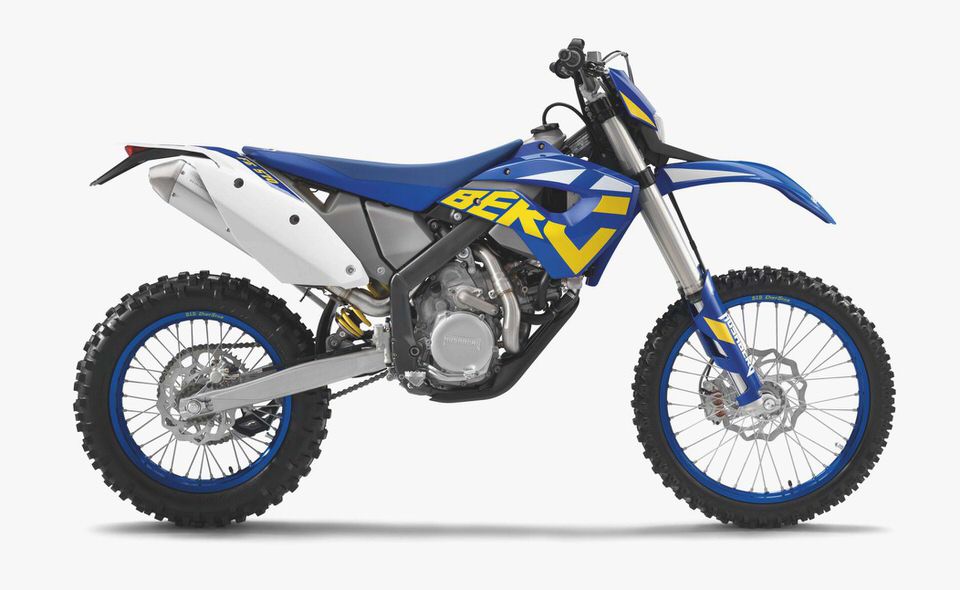 5'10″/165 lb/Vet Intermediate
It is amazing how much the Husabergs have progressed in the last few years. I remember despising the old 550/650, and when I reluctantly agreed to race a 24-hour team race on one, it threw me off on the first lap. I rode scared for the rest of the day and night. The latest-generation 570 is nothing like that old bike, and it is amazing that such a big bike can be so fun to ride even on tight and technical terrain.
The fuel injection is amazing, and riding it back to back with the 2011 KTM 530 showed just how good the FI works. This thing will crawl through tight stuff and still has the power to push the big bike up even the steepest of sand hills. The ergonomics are comfortable, and although this is not a lightweight bike, it only feels heavy when you're not moving.
The new triple clamp offset also makes the bike feel a lot more stable than the '09 Berg's, which I like. Mojave Bob
I was super excited when I got the chance to ride the 2011 Husaberg FE 570. It was the first time I had ridden an exotic dual-sport, much less any type of dual-sport. Normally you would find me at the motocross track on a much smaller MX bike, so this was an all-new experience. I didn't know what to expect out of the engine. It was very easy to ride and had great power.
Whether it was revving or on the verge of stalling, the bike was always able to get up and go. It didn't have a huge dose of power like the modern 450s have, but it was enough to roll on the throttle without having to wait for something to happen. One thing that really amazed me was the bike's ability to track while hard on the gas.
It didn't matter the conditions; if it was dry and hard-packed or in soft sand dunes, this bike found what traction there was and laid down its power gracefully. The whole chassis was comfortable, and the bike felt very stable. I didn't notice anything bad or any odd characteristics of the bike, and that made me feel just that much safer while riding the Berg.
Everything from tight single-track to red rock trials-type riding came with ease.After I had taken the bike on a variety of terrains, I was pleased with how predictable the suspension was. The only bit I didn't like was how it reacted in rolling whoops, especially at the speeds I'm used to going. The front end would handle them just fine, but the shock would bounce a bit too much, like there was too much spring action.
It was still predictable and accurate, though, so I was able to get used to it. On the mellow trails with minor bumps here and there or even rocky sections, the bike never felt jarring. It was always smooth and plush, which I think is how a dual-sport should ride.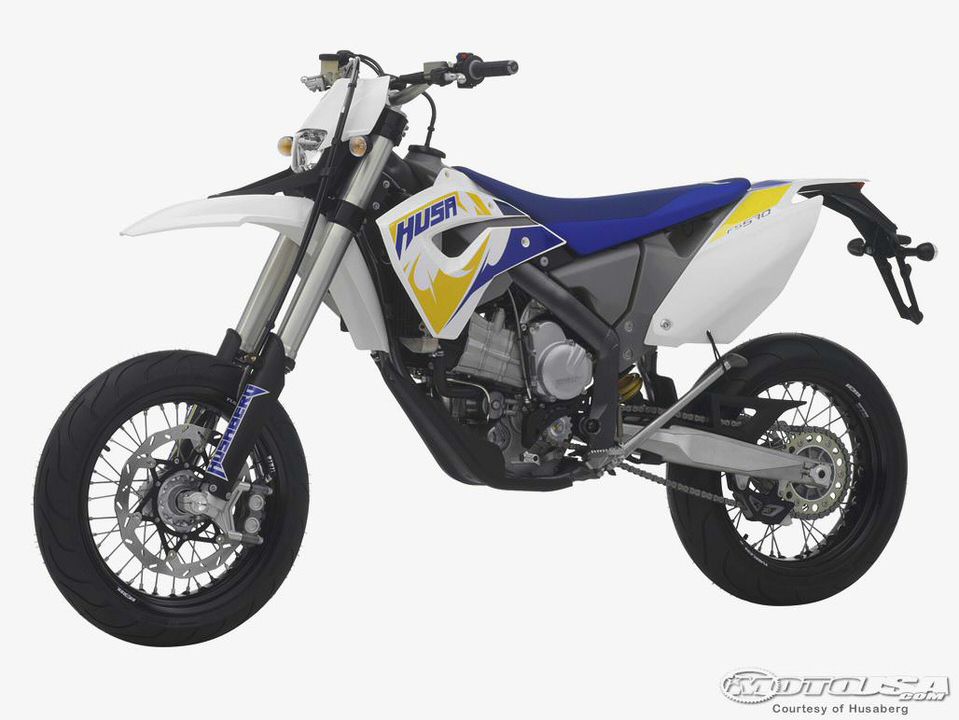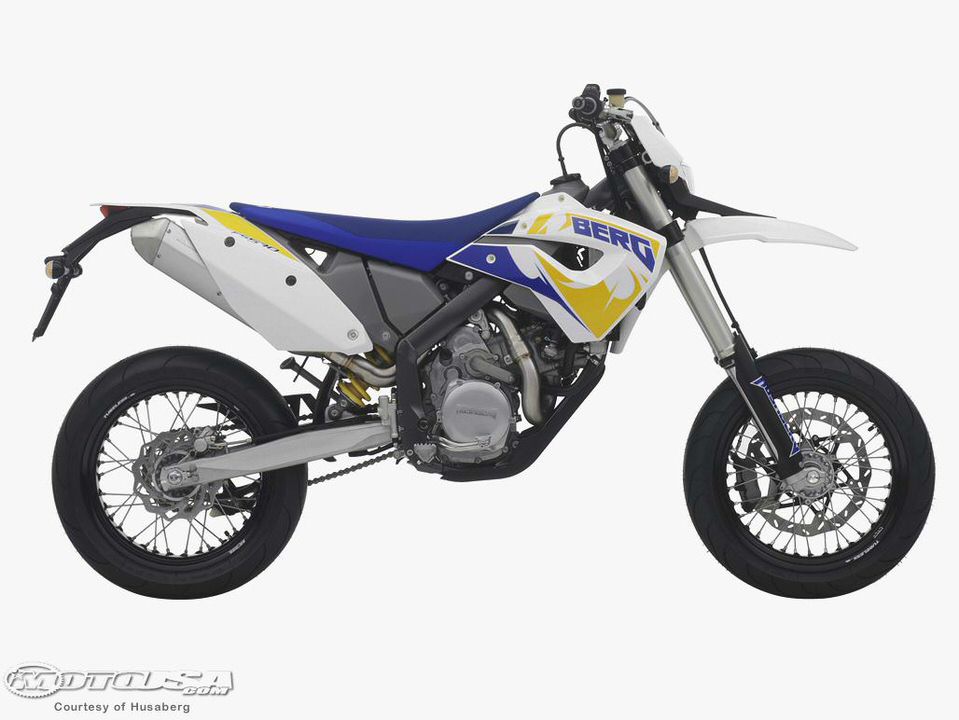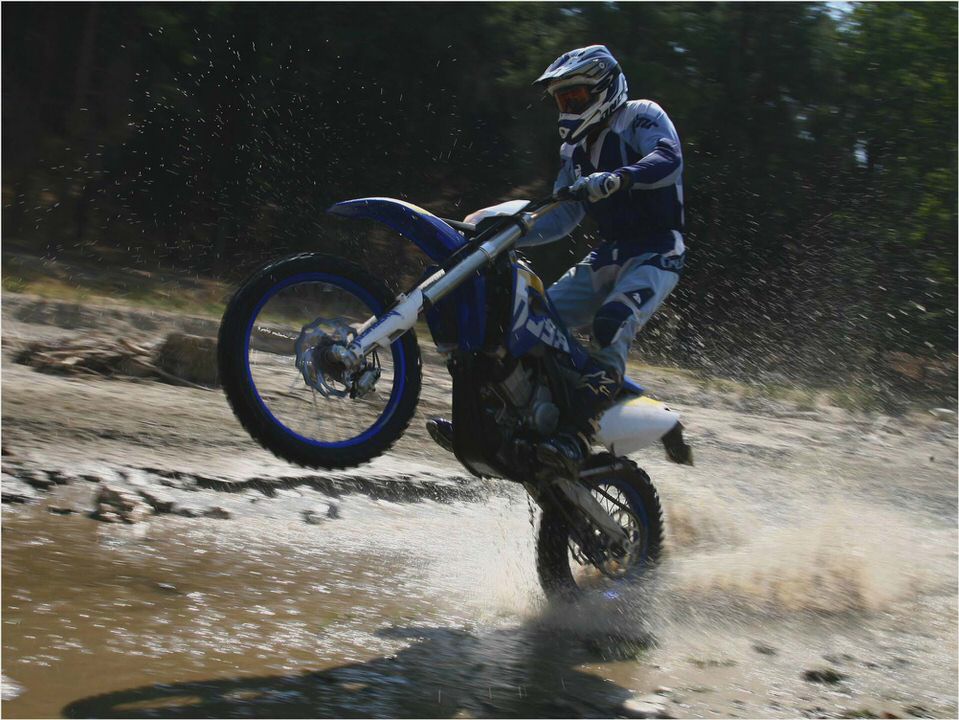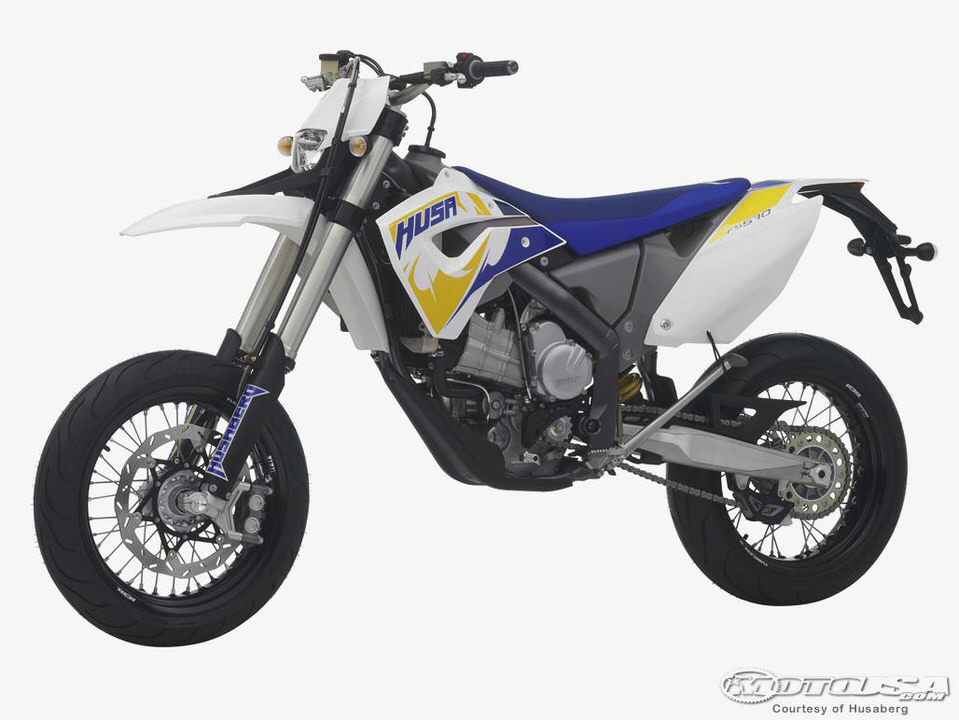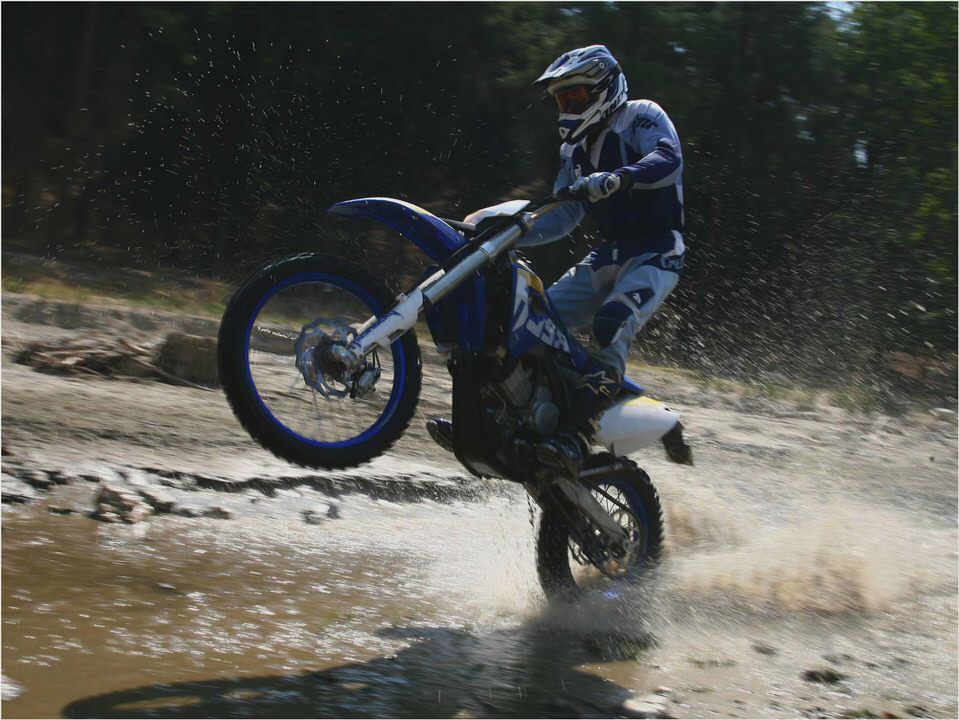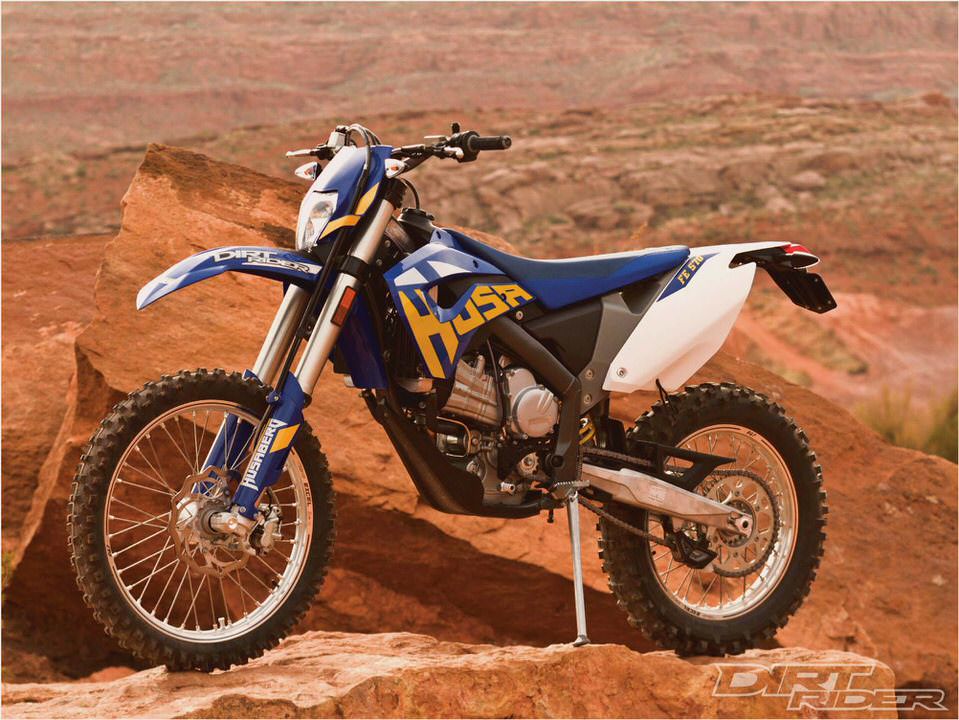 Husaberg FE650e – Anybody Own One? – Husaberg – ThumperTalk
2011 Husaberg TE250-TE300 2-Stroke First Look – Motorcycle USA
Husaberg Husaberg – 2004 manual, review
DNA Air Filters for Husaberg – Kenma
2013 Husaberg Off-Road Lineup First Look – Motorcycle USA