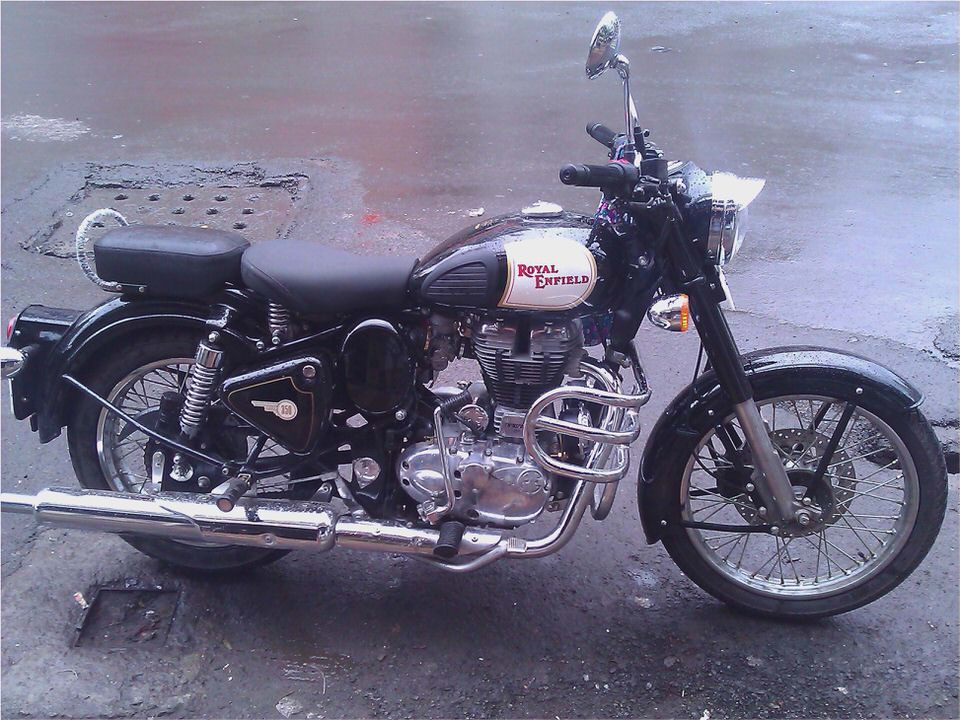 Jay Leno's Latest Motorcycle is a Royal Enfield Bullet G5 Classic
Written by bobby sandhu | March 11, 2012 | (2596) | 0
Jay Leno's website JayLenoGarage says this about Royal Enfield Bullet G5 Classic "If you love old school, handmade style with stamina, this is the motorcycle for you! In continuous production since 1901, this baby is still tinkered out of raw metal. But don't let its looks fool you-it's been updated for a smooth, maintenance-free ride."
This all happened after Jay Leno received a brand new 2011 Royal Enfield motorcycle from Mike Frankovich, owner of a North Hollywood Royal Enfield dealership. After receiving his Royal Enfield, Leno invited Frankovich and Kevin Mahoney and Ron Greene of Royal Enfield USA, to his Big Dog Garage with several new Royal Enfield Bullets for a segment on Jay Leno's Garage.
Everyone knows how much Leno is into Cars and bikes and mostly vintages. But we are talking about the motorcycle that we see everyday and hear everyday. Its our own beloved Bullet and now Leno shares the love with us.
Amidst his huge collection of bikes that includes a Ducati Multistrada 1200, Aprilia RSV4, BSA DBD 34 Gold Star and more there now stands a Royal Enfield Bullet G5 Classic. The Indian made two-wheeler is a 499cc 4-stroke single cylinder with an output of 27.5bhp and ample of torque numbering at 41.3Nm.
Royal Enfield was something that Jay Leno always wanted, especially from the time when he was a kid. During the time, Triumph and BSA made bikes with a displacement of 650cc and that was when the Royal Enfield brought out their Meteor and the Super Meteor of 700cc and 750cc.
He met with Royal Enfield USA President Kevin Mahoney to discuss the Classic and C5 models and after riding the Classic G5 Deluxe, Leno said: "I'm really amazed how little vibration there is – and at 70mph on the freeway, it's rock steady. I've got a Triumph twin that vibrates a lot more. The motor is strong. I've got a '58 BSA Gold Star – and the Enfield feels about as strong as that.
You won't be the fastest thing on the road but there's a whole different mindset to a bike like this. It's not all about speed. It handles really nicely, has good fuel consumption and looks like a real motorcycle."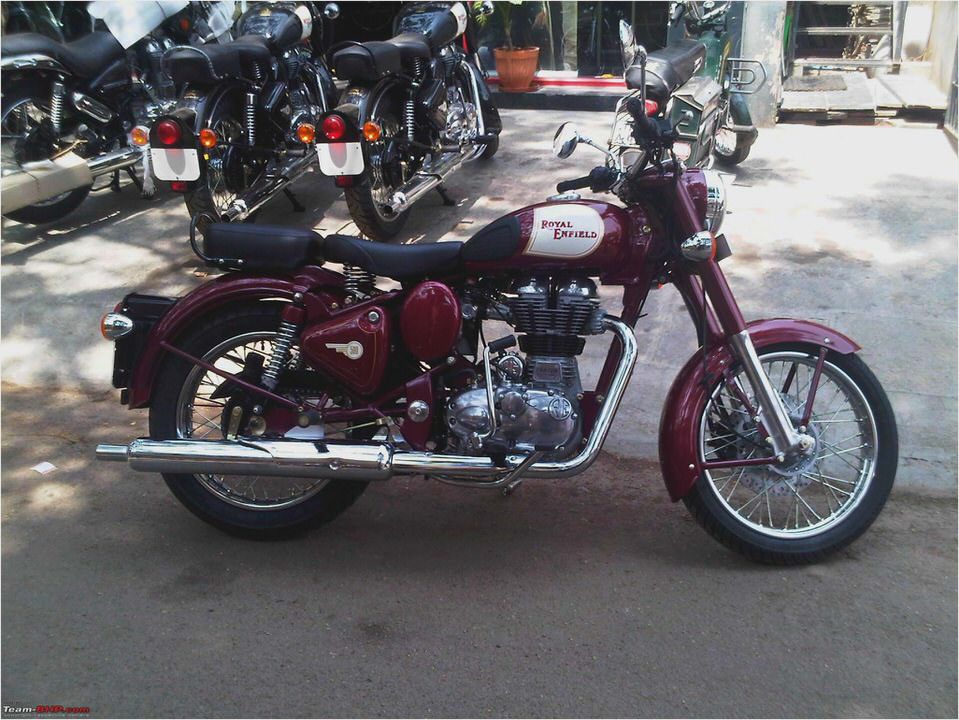 The electric start was something that really fascinated Leno, mainly for the reason that the bike kicked off with one click of the self-starter without having to rev up the engine. In India however this feature has been a huge fail. Jay believes that the Bullet Classic G5 is a really fun looking bike and if you look at the Classic Bullets that the company used to make earlier, they look exactly the same, except that the new ones are mere updates in technology than the design.
Following is the piece from www.JayLenoGarage.com
Los Angeles, California – When one of the oldest motorcycle brands in the world returned to California, it didn't take long for one of California's most famous automotive enthusiasts to take notice. World-famous comedian and host of NBC's Tonight Show, Jay Leno is equally well-known in automotive circles as an authority on classic vehicles and owner of one of the greatest collections of classic cars and motorcycles in the world. Leno recently took delivery on a 2011 Royal Enfield motorcycle, and today the famed comedian featured the modern Royal Enfield on Jay Leno's Garage – a website and online video series dedicated to Jay's impressive collection and automotive interests.
The new Royal Enfield was suggested for Leno's collection by Mike Frankovich, owner of NoHo Scooters, a popular scooter shop and Royal Enfield dealership in North Hollywood. When Royal Enfield re-entered the California market, Frankovich's NoHo Scooters was among the first dealerships in the state to carry the historic brand's new models. "My dad and Leno were friends for many years and I got to know many of the mechanics at his garage," explains Frankovich, "I was telling a mechanic about the new Royal Enfields and wondered aloud if Jay might be interested in one."
Before long, Frankovich and Royal Enfield USA Vice President Ron Greene found themselves on site at Leno's Big Dog Garage as several Royal Enfield Bullets were delivered from NoHo Scooters for their debut on Jay Leno's Garage. "It was a genuine pleasure working with Mr. Leno and his team," Greene said after as filming wrapped up for the video feature. Greene also added, "Jay is a famous collector with famously discerning taste in classic automobiles. For that reason, I know he will enjoy his Royal Enfield and I couldn't be more pleased to welcome as a Royal Enfield owner."
A complete collection of photos and videos related to the Royal Enfield's arrival at the Big Dog Garage, including Jay Leno's test ride and review, debut today on the Jay Leno's Garage website. Full episode and image gallery are available online at www.jaylenosgarage.com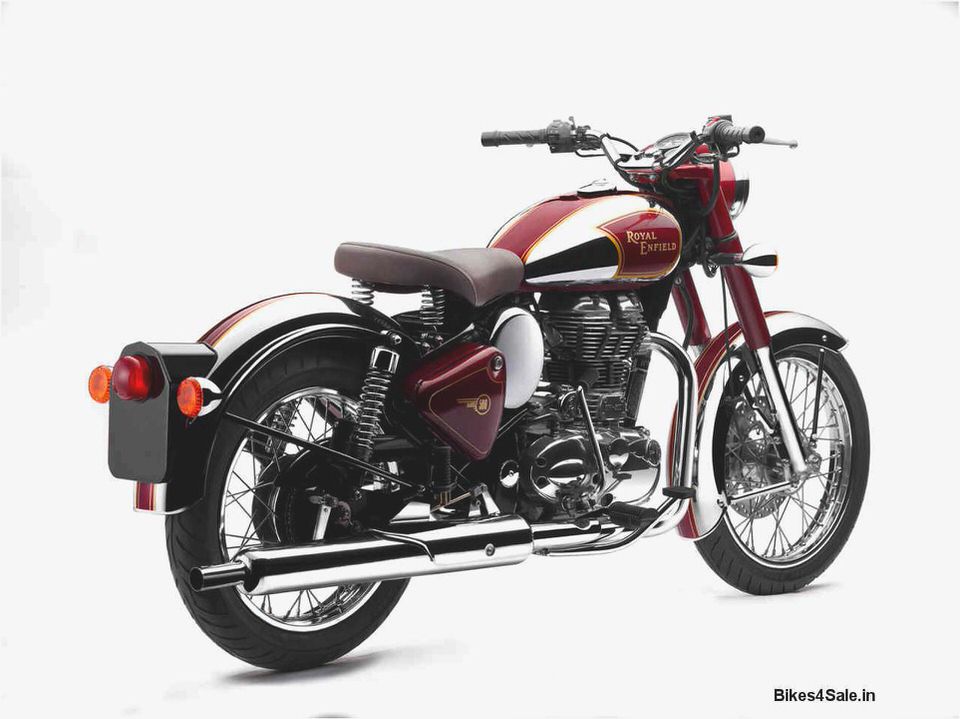 Royal Enfield Bullet Classic 350 Features & Specs IndiaNews
Ridden: Royal Enfield Bullet 500 Classic Chrome Classic Driver Magazine
Royal Enfield Bullet 500 review Business Line
Classic Bike News – December 2011.
Royal Enfield Bullet C5 Military How To Make & Do Everything!