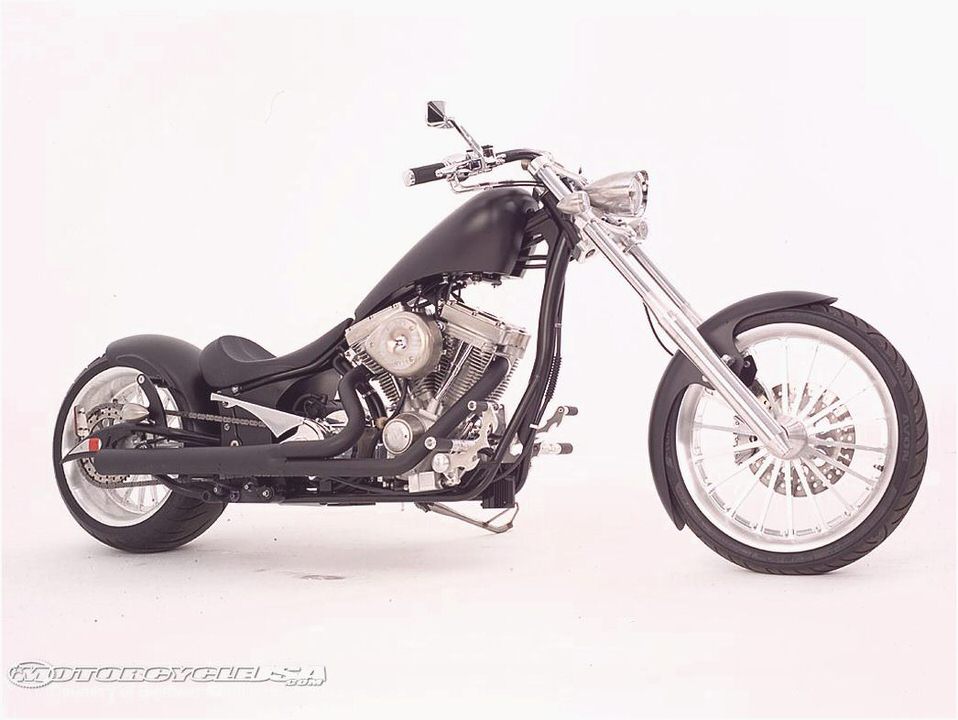 Your message has been sent!
BIKERNET NEWS FLASH – FOURTH AMENDMENT FROM JULIE WEEMS, CHOPPERS ONLY IN HAWAII INFO AND SS IN THE NEWS.
LA CALENDAR BIKE SHOW SPONSORED BY BIKERNET.COM– The complete Map and current Exhibitors List is on our website at http://www.FastDates.com/BIKESHOW.HTM. We are very close to sold out now with some 160 Exhibitors and all the big names are in place. Signups are still coming in at a rate of about 2-3 a day, so we will certainly sell out next week and continue to match our previous growth rate of approximately 20% growth per year in Exhibitors and Spectators..
The Queen Mary has worked with us to extend the Exhibitors further into the Catalina Ferry parking lot to accommodate the growth. Plus I have our beautiful spokes model Rockin' Robin recording a radio ad campaign for us on KLOS that will run the 2 weeks leading into the Show to really knock the socks off things.
The buzz, and the list of celebrities scheduled and unannounced to appear is amazing. From Branscome Richmond launching his new bike line, to movie stars Vince Vaugn and Leonardo DiCaprio being in the house to the world premier of the new Dreamcraft Cycles Saga. Great builders, good food, rocking music and the world's most beautiful models.
Does it get better than this?
P.S. FastDates.com Calendar Angel Joanna Krupa is featured in July Playboy
BIKERNET RUN TO STURGIS– I'll give you a brief rundown: The charity efforts are to support the Crazy Horse Monument in the Black Hills. We leave from Phoenix on Wednesday the 3rd of August and ride along warm twisting highways, ducking interstates wherever possible to Durango, Colorado for the night. Then it's up Thursday morn and down the terrific mountain roads into Aspen, Colorado for the night. Both these towns are knock-outs for terrific restaurants and nightlife.
Friday morning we cut a dusty trail north again into Cheyenne and we're almost home. Saturday we meander up killer roads into the Badlands and Deadwood, but we won't stop until we reach the Full Throttle Saloon for our first party of the Rally.
Each day will cover 250-300 miles so we'll roll into town in time to hang out by the pool, hit the gym, shop in town then have a killer meal.
Here?s the latest: Master Builder Harold Ponteralli, Barry Wardlow of Accurate Engineering, Bandit, Rogue the writer, are riding alone. Guys are flying in from Hawaii and moto-journalists from Australia. On the final day we?ll meet up with the Hamster Ride in Wyoming for lunch before the final blast into the Badlands. Just today we found that a national non-motorcycle mag will be covering the ride and the celebrity ride to the Crazy Horse Monument during the rally with Branscomb Richmond.
We may even have a film crew along for the Sturgis Run.
That's it, you cover the hotels and your expenses, we make all the arrangements and you make a donation to Crazyhorse.
To get hooked up you need to contact Joerlene, our travel agent and line up hotels. She will have rooms booked from Phoenix to Cheyenne and if you're not hooked up in Sturgis, she'll try to help. Her contact info is:
–joerline
(808) 638-8550
fax 808- 638-0171
email – carefreetours@hawaii.rr.com
INVESTORS SUE HARLEY-DAVIDSON– In a bit of bad news for execs at The Motor Company, several class action lawsuits have been filed against Harley-Davidson. Two of its officers are also alleging securities violations along with false and misleading accounting practices that caused inflation of Harley stocks.
The lawsuits claim that former Harley CEO Jeff Bleustein, his successor James Ziemer and the company used false accounting practices both to hide slowing motorcycle sales and to pump up the price of Harley's red-hot stock. The lawsuits further claim that both Bleustein and Ziemer sold 740,000 shares of Harley common stock for approximately $45.9 million prior to announcing softening motorcycle sales in April.
A sudden sell-off followed the announcement, leading to a 20% devaluation of Harley stock in two days on a volume of more than $50 million shares. At least five class action lawsuits have been filed since May 18 on behalf of investors who purchased stock between January 21, 2004 and April 14, 2005.
Harley denied the accusations in a prepared statement, The company believes the allegations in the lawsuits are without merit, and it intends to vigorously defend against these actions. As of press time, the U.S. District Court in Milwaukee, where the suits were filed, had not ruled on whether a class action was proper in this situation – stay tuned.
–from Rogue
NEW CHROMED, BORED AND BOOSTED CARBS FROM MC ADVANTAGES– MC Advantages is proud to announce the availability of a modified, Power-Boosted Chrome SS Super G Carburetor. This chromed carb has three available formations. The first is an unmodified, premium-quality, chrome-finished Super G. The second option is chromed and boosted for mildly modified engines less than 100 cu. in.
The final option is chromed, bored and boosted for 100 cu. in. and larger engines. Boosted SS Super E Carburetors for smaller applications will be available soon.
The boosted carburetors feature a custom booster for improved throttle response and fuel economy. This Power Booster is available as a separate kit from MC Advantages. It can add new life and razor-sharp throttle response to any carb by more effectively atomizing the fuel mixture.
To dress up a carb even more, MC Advantages offers a Chrome Bowl Bolt Kit and Chrome Dress-Up Kit for stock SS Super E G Carbs. Bowl Bolt Kits have all the necessary bolts with a premium chrome finish. Chrome Dress-Up Kits contain the bolts, a chrome enrichment knob and a chrome linkage cover.
MC Advantages is a distributor of high-performance V-Twin parts based in Grimes, Iowa, serving dealers in the U.S. and abroad. MC Advantages distributes many brands including: SS Cycle, Martin Bros. Spyke, Stampede, Prowler, DM Custom Cycle, Progressive Suspension, KN, TFI, Rivera Engineering/Primo, Edelbrock, Russell and Tauer Machine.
MC Advantages
1-800-726-9620
SS ANNOUNCES WORLDWIDE DISTRIBUTION OF RACE ENGINES COMPONENTS– LA CROSSE. WI (June 14, 2005) SS announces that G-Squared Motorsports is the exclusive distributor of Proven Performance SS Racing engines, components, and assemblies for North America. Additionally, they are the exclusive distributor of the SS NHRA Prostock engine and special application twin-cam style crankcases and engines worldwide.
The performance and reliability of the SS 160 Prostock Motorcycle engine has been instrumental to a very successful racing program this season for SS in the United States. in part due to the expertise of G-Squared Motorsports. This success is carrying over to the international market and SS, along with G-Squared, are taking the lead to support racing abroad.
With the advance of racing internationally, SS Cycle has brought two of their major overseas distributors to the table with G-Squared Motorsports. These two distributors are East Coast Custom in Australia and Zodiac in the Netherlands. Customers in these market areas (Australia and Europe) are now able to purchase Proven Performance SS racing components through these distributors with the help and support of G-Squared Motorsports and SS Cycle.
G-Squared Motorsports, Inc. is owned by George Bryce and George Smith. They have been very successful working with new teams and expect to bring more teams on board with various SS power plants before the season concludes. They provide turn-key solutions and valuable training opportunities for new riders, along with continued support at the track with the backing of SS Cycle.
G-Squared paved the way by demonstrating the potential of the SS engine last year. We have worked with SS to offer the package to racers and are giving our customers the necessary support at the track to win, said George Smith of G-Squared Motorsports.
In the United States. SS is actively involved with the sponsoring the AHDRA and the NHRA sanctions this season. SS is the official sponsor of the AHDRA Pro Stock, Pro Gas, Super Sport, and SS 124 Challenge classes and is also the largest contingency sponsor for the Prostock Motorcycle class in the NHRA. This contingency sponsorship is a very important because it allows SS to stay connected with the individual racers/teams using the SS power plant at the highest level of competition available.
Riders who are signed up for this contingency sponsorship will be awarded if they pilot their SS powered bikes to the finals or semi-finals.
Our sponsorship program with the AHDRA is huge, says SS Race Relations Manager, Charlie Hadayia. It's very important for us to stay connected with a growing organization like the AHDRA and we're excited to see the number of fans growing for these events. Additionally, providing the contingency sponsorship for the riders in the Prostock Motorcycle Class of the NHRA is integral to our relationships with competitors at all levels, continued Hadayia.
We're looking forward to new opportunities to get involved with racing in Europe and Australia very soon, concluded Hadayia.
SS has recently received TUV approval in Europe for their 96-inch and 124-inch SS engines. This is part of a strategic plan to continue growing distribution in this market and plans to support racing are in the works. Having agreements with distributors in Australia (East Coast Custom) and Europe (Zodiac) is very important to the success of SS racing products globally.
It has been a great pleasure working with all of our global race parts distributors, particularly because they work so well together, said SS president, Brett Smith. G-Squared, my dad's company with George Bryce, has really promoted our NHRA Pro Stock engine with great success in a short period of time. Ton Pels from Zodiac-the 'godfather' of racing-is the European 'go-to guy' for racing support.
And our business in Australia is exploding with EC Custom under the direction of Greg Shepherd and Neal Bolam. Those two are helping SS put together some exciting things for racers 'down-under'.
We are proud to announce we have been appointed exclusive distributors of Proven Performance SS Racing and G-Squared Motorsports products for Australia , said Neal Bolam, Marketing Racing Manager for East Coast Custom. We have had a strong involvement with USA V-Twin motorcycle drag racing in Australia since 1984, with staff having raced everything from street to double engine top gas to nitro Harleys.
Managing Director of EC Custom, Greg Shepherd, was the first Australian to run a seven second quarter mile in 1991 on his top fuel USA V-Twin, continued Bolam. EC Custom also conduct the SS Pro Gas Series across Australia at Nostalgia Meetings, Drag Bike Riders Of Australia, and All-Bike Meets with great trophies and SS product vouchers awarded to sportsman racers at every round and the final, concluded Bolam.
'Godfather' Ton Pels of Zodiac had this to say, The appointment as Europe' s only SS Racing and G-Squared Motorsports products distributor is a significant milestone for Zodiac International. Zodiac has always been very involved in the V-Twin High Performance and Drag-Racing scene in Europe. The Zodiac Drag Race team has been at the forefront of V-Twin Top Fuel every year since 1992.
We hold 3 European titles (including the 2004 title) and in 1996 we were the first in Europe (and third in the world) to run over 200 MPH on a Harley. The back-up of SS and G-Squared to our performance parts division will allow the racing and performance market to grow immeasurably in the future. My sales offices throughout Europe are excited to be part of the new product distribution, concluded Pels.
For more information about G-Squared Motorsports visit www.g2motorsports.net. Visit SS Cycle at http://www.sscycle.com .
For more information, please contact Charlie Hadayia at 608-627-0292 or at chadayia@sscycle.com .
BEST LAW ENFORCEMENT AGENCY– In an effort to determine the top crime fighting agency in the country, the President narrowed the field to three finalists, the CIA, the FBI, and the NYC Police Dept. The three remaining contenders were given the task of catching a rabbit which was released into the forest.
The CIA went into the forest. They placed animal informants throughout. They questioned all plant and mineral witnesses.
After three months of extensive investigation they concluded that rabbits do not exist.
The FBI went into the forest. After two weeks without a capture, they burned the forest killing everything in it, including the rabbit. They made no apologies. The rabbit deserved it.
The NYC PD went into the forest. They came out two hours later with a badly beaten bear. The bear was yelling Okay, Okay, I'm a rabbit, I'm a rabbit.
–from Rogue
MOTORCYCLE IMPORTING INFO– I've just checked and no I can't import it into the US as it's a UK bike and doesn't conform to the US legislation. The only way I can do it is to strip it and send it as spares without an engine and then send the engine at a later date. This means purchasing a wrecked Busa in the US and rebuilding it as a US bike!
Pain in the ass but I don't really want to give up this bike. Any bikes over 25 years old are ok. In case you are ever asked this question again.
Ric
CHELSEA?S BIKE FROM GLIBY'S IS UP FOR A FEATURE– This is Chelsea from Gilby's. Chase Deacon told me you might be able to help me out. I got a 98 wide glide we customized this past winter.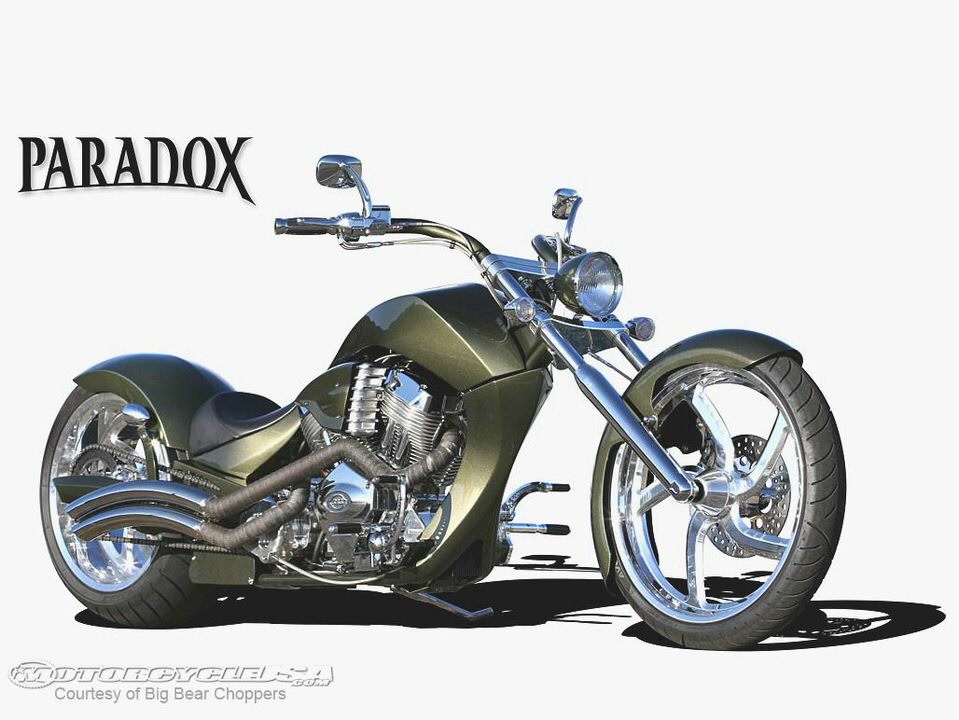 We have been to a few shows this spring and have had great response. Arlen and Cory Ness saw it in Green Bay at the 1st Annual Midwest Cyclemania Show. Arlen said I love the lines, I love the color.
The bike is built by Todd Gilbertson, a.k.a. Gilby. Everything is done in shop. The tank and side panels are all hammer formed. Fenders, handlebars, floorboards, pretty much everything has been fabricated by Gilby.
All paint and pinstriping is also done by Gilby. Just so you know this isn't our first bike, and won?t be the last.
Please let me know what you think, I would love to hear from you.
— Chelsea
HAWAII?S BIKER WEEKEND IS GROWING– The 3rd Annual Choppers Only show SPONSORED BY BIKERNET.COM is moving ahead at warp speed!–
When: 3 July 2005 Where: Kapiolani Community College Event Starts at 12:00 noon Admission $15.00 Kids under 12 Free
As the list of Guest Builders and Celebs grows, anticipation runs high in preparation for Hawaii's Biggest, Baddest Biker event of the year.
Heading this years list is master builder Chica, Discovery Channel Biker Build off star and owner of Chica Custom Cycles http://www.chicacustomcycles.com/
Don't be surprised if you run into this years overall Biker Build Off Champion Matt Hotch. Watch for him on the Discovery Channel or on the web at http://www.hotmatchcustomcycles.com
Florida's custom wizard Eddie Trotta will be on hand. Check his style at www.thundercycle.com
Returning this year, The legendary Keith ?Bandit? Ball of Bikernet.com
Look for Tom Prewitt, AKA Monster Painter House of Kolors http://www.houseofkolor.com/ Genius Paint Slinger
The folks at Reaper Choppers will be there to give away one of their popular Mini Choppers. Check em out at www.reaperchoppers.com
Local custom paint master and owner of Cosmic Custom Airbrush Dennis Mathewson will be on hand to provide custom pinstriping
Prizes and Giveaways Provided by Reaper Choppers,Avon Tires, DJs Tire Service, Pasha Shipping Co. Town and Country, Buttons Hawaii, Strong Current, Christian Riese Lassen and more. Vendor Booths to provide everything ?Biker. Onolicious Food prepared by the Culinary Arts Dept. of Kapiolani Community College (proceeds will be used to further the Culinary Arts program at KCC)
BUT THERE?S MORE– Come join builders Johnny Chop, Hank Young, and Jose De Miguel for Hawaiian Chopper Magazine's first anniversary celebration on 01 July 05 (7-10PM) at the Hard Rock Cafe.
$5.00 entry – First 100 people receive a complementary Budweiser Select beer from Hawaiian Chopper.
Plenty of motorcycle parking (cars parked by valet). Parking lot opens at 6PM.
Two bands (Paradise XS, and Starsky Hutch), giveaways courtesy of South Seas H-D, Pacific Rim Cycle, West Coast Choppers, Hawaiian Chopper, Griffen Embroidery, Hawaiian Islands Choppers, Chopper Freak, Young Choppers, and more.
Help us celebrate the birthday for Hawaii's chopper mag! For more info call 808-780-2998
FOURTH AMENDMENT SEARCH AND SEIZURE OVERVIEW– The right of the people to be secure in their persons, house, papers and effects, against unreasonable searches and seizures, shall not be violated, and no Warrants shall issue, but upon probable cause supported by oath or affirmation, and particularly describing the place to be searched, and the persons or things to be seized.
Definition of Search: A search occurs when an expectation of privacy that society is prepared to consider reasonable is infringed upon by governmental action. United States v. Jacobsen, 466 U.S. 109, 112 (1984). A search implies an invasion into private or hidden areas, including the body. Coolidge v. New Hampshire, 403 U.S.
443 (1971).
Definition of Seizure: A person has been seized within the meaning of the Fourth Amendment if, in view of all of the circumstances surrounding the incident, a reasonable person would have believed that he was not free to leave. United States v. Mendenhall, 446 U.S. 544, 554 (1980); Michigan v. Chesternut, 486 U.S.
567 (1988)(no seizure where police in marked patrol car drive along-side and follow pedestrian). The Fourth Amendment also protects property interests, even in situations where neither privacy nor liberty is at stake. Thus in Soldal v. Cook Co.
113 S. Ct. 538 (1992), the Court held that the police action of physically tearing a mobile home from its lot and towing it to another location constituted a seizure of the property within the meaning of the Fourth Amendment.
Definition of Probable Cause: Probable cause is the reasonable belief that a specific crime has been committed and that the defendant committed the crime. It does not require evidence of each element of the crime or evidence to the degree necessary to prove guilt beyond a reasonable doubt.
Probable cause to issue a search warrant may be described as bits and pieces of information cobbled together until a picture is formed that leads a reasonable prudent person to believe a crime has been committed and to believe evidence of the crime may be found on a particular person or in a place or means of conveyance. State v. Grissom, 251 Kan. 851, 910, 840 P.2d 1142 (1992).
police who have made a valid custodial arrest to search incident to arrest. The principal requirements for a search incident to arrest are a valid custodial arrest based upon either an arrest warrant or valid probable cause, and a reasonably contemporaneous search.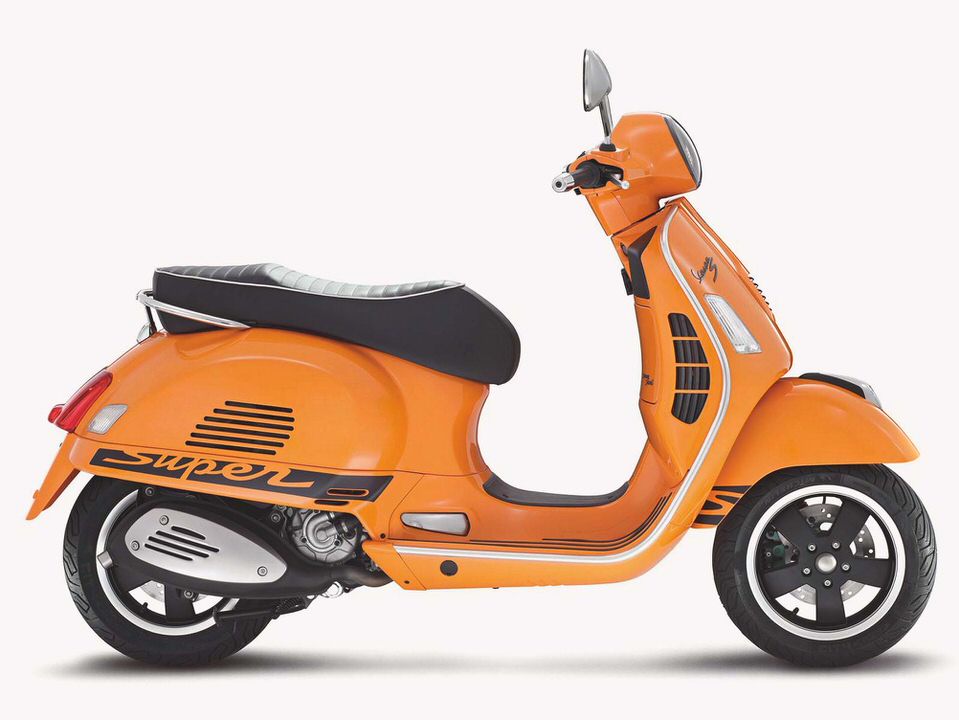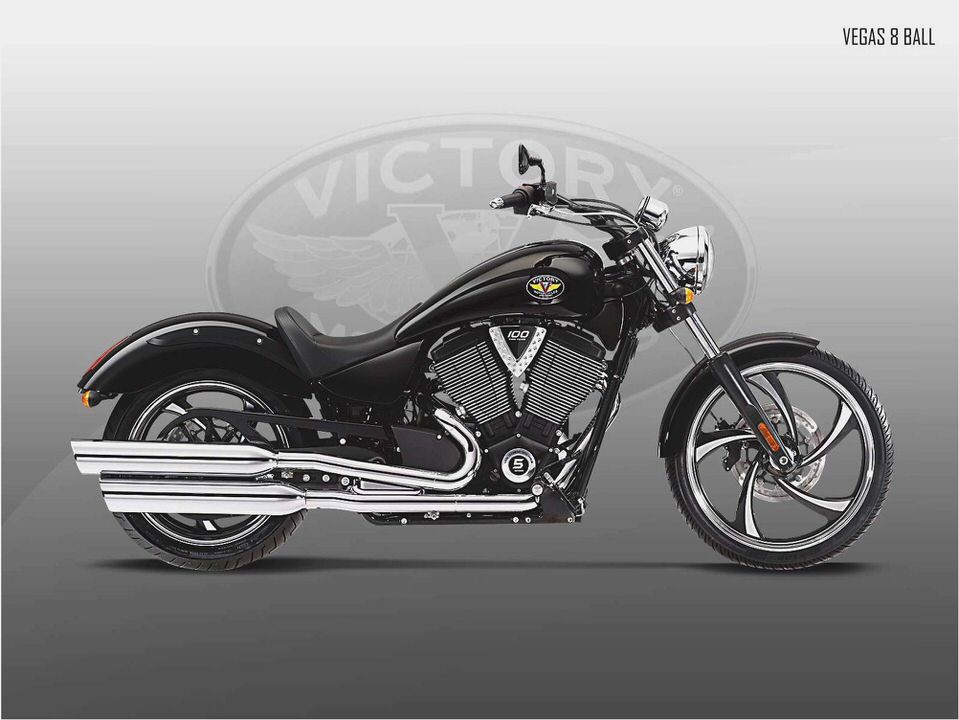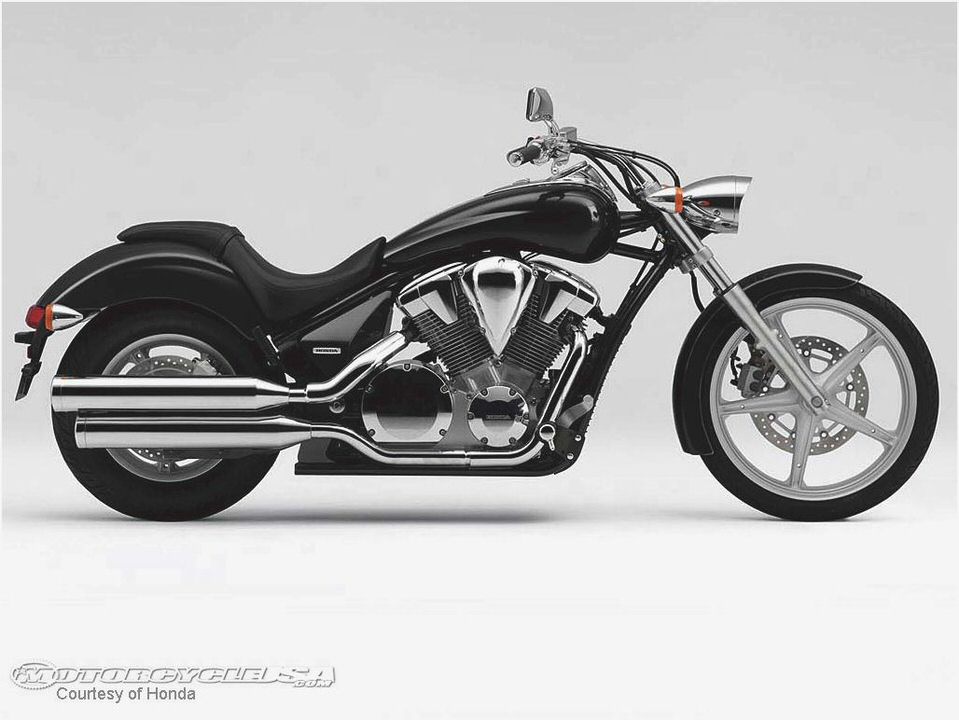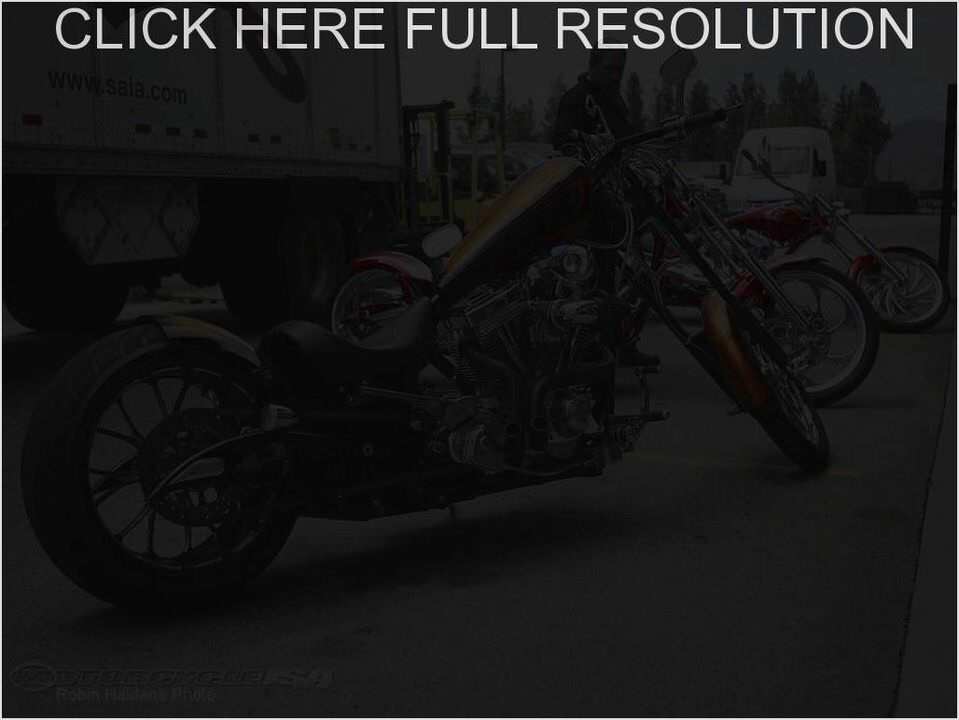 Review dunlop direzza dz101 tires
Big Bear Choppers and the State of the Production Custom Industry – Moto…
December 2013 – Sterling Silver Snake – Sterling Silver Snake
2007 Big Bear Choppers The Sled ProStreet Road Tested Hot Bike
2008 Big Bear Choppers G.T.X. Motorcycle Review – Ultimate MotorCycling