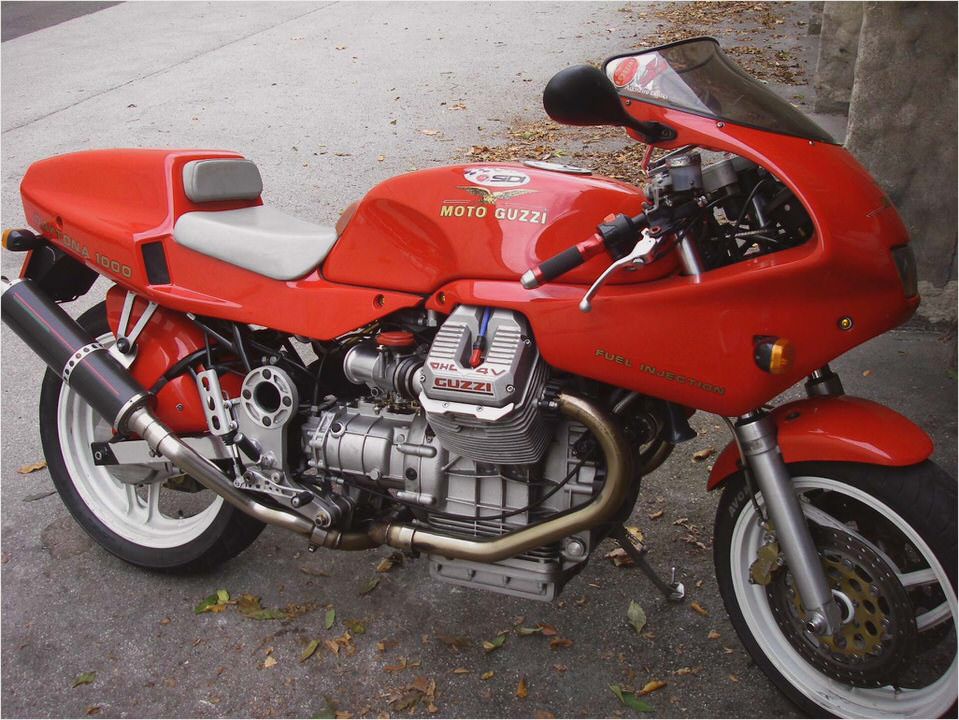 The sportiest Guzzi yet, and plenty impressive
Moto Guzzi shocked everyone at last September's Munich Show with the stylish and sporty MGS-01 prototype. Nine months later, it's positively amazing to be carving around Northern Italy's Adria circuit on the only running MGS-01 in the world. While street-legal versions won't arrive until the end of next year, Guzzi will roll out a handful of these production racers in early 2004.
One look says this massive air-cooled, shaft-driven, transverse V-twin–surrounded by elegantly curved bodywork and a first-class chassis–could only come from Moto Guzzi. That's exactly what Guzzi boss Roberto Brovazzo wants us to think. The best way to boost the marque, he says, was with a new bike that maintains the Guzzi engine layout and characteristics.
To do that, he recruited Italian Guzzi specialists Ghezzi Brian (www.ghezzi-brian.com), and put co-founder Giuseppe Ghezzi in charge of the five-man MGS-01 design team. In case you're wondering, that's MGS-01 as in Moto Guzzi Sport number one.
The engine is based on the eight-valve Daytona 1000 twin, with forged, 100mm Cosworth pistons bumping displacement from 992cc to 1225cc. Guzzi claims 122 horsepower at 8000 rpm for this uncorked edition. Warmed-up cams and new Marelli fuel injection should give the production Corsa another eight horses. At this point, maximum torque–all 83 foot-pounds of it–arrives at 6500 rpm. Revamped lubrication sprays oil under the pistons, while a tougher twin-disc dry clutch handles the extra output.
Top-end parts will fit the standard engine, so race-spec parts can be sold as a kit.
Meanwhile, a V11 Sport-based six-speed gearbox bolts to an aluminum plate securing the swingarm pivot. That arrangement helps maintain a tidy 55.9-inch wheelbase, identical to Aprilia's Mille. Rear suspension replaces Guzzi's cantilever rear shock with a vertical Oehlins unit–with rising-rate linkage.
The rectangular-section steel-spine frame is integrated with the fuel tank, and routes fresh air to a carbon-fiber airbox below the seat. Showing exemplary Italian style, the hand-welded aluminum swingarm is a work of art. The Oehlins inverted fork and single shock control beautiful 17-inch forged-aluminum OZ wheels, and the front brake combines 320mm Brembo discs and four-pad radial calipers.
The net result fairly defines exotic, pulling with uncharacteristic ferocity above 6000 rpm. That 122-horsepower number flirts with Ducati's standard 999. Heretical as it sounds, this one could hang with Bologna's best in a straight line.

Even if Guzzi's newest twin won't rev like a Testastretta Duck, the big V-twin pulls capably off the bottom. The more mildly tuned street version should prove even more sociable.
Aside from some terse on-throttle response, the Marelli fuel injection is quite precise, as is the six-speed gearbox. Adria's slow turns reveal the Guzzi's agile handling. With 23.5 degrees of rake and 95mm of trail, steering is light and quick.
Maybe too light because Ghezzi will be testing milder steering geometry to add stability under hard braking. And at 423 pounds dry, the track-spec twin is reasonably light. All told, the bike is well-behaved and plenty fun to ride.
There's plenty of power and feel in those radial Brembos, and inspiring traction from Pirelli's sticky Dragon Supercorsa radials.
If this first Corsa is any indication, the production MGS-01 will give those other two sporting Italian twins a genuine run for their money. To be offered in (very) small numbers in Italy next year for approximately $23,000, it will be predictably pricey. For the less affluent, an 1100cc, 100-horsepower MGS-01 Serie streetbike is due in October '04 for approximately $17,000.
That's not cheap. But if you're a downtrodden Guzzi fan who's waited decades for some back-road respect, it's a steal.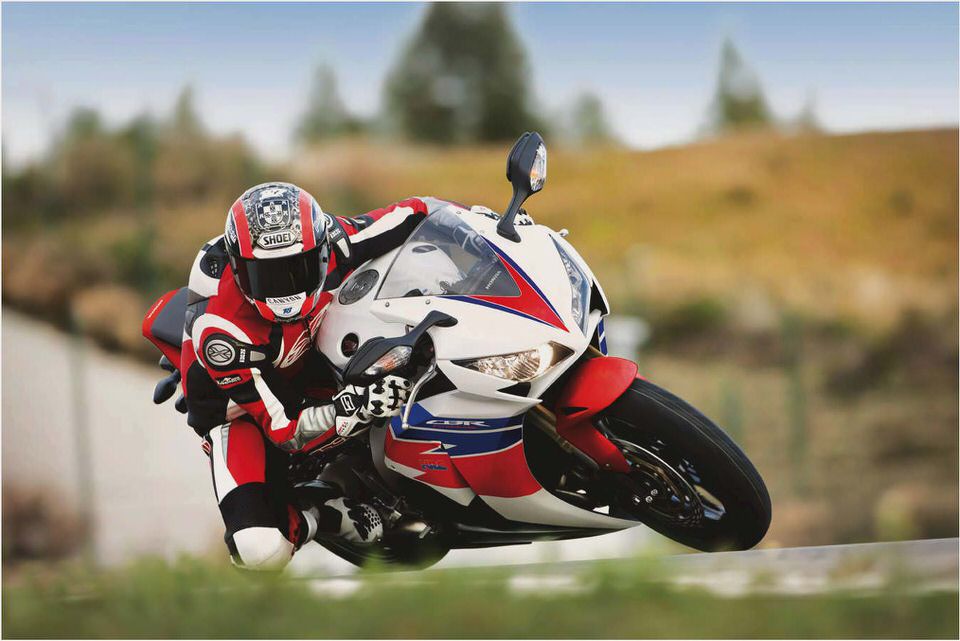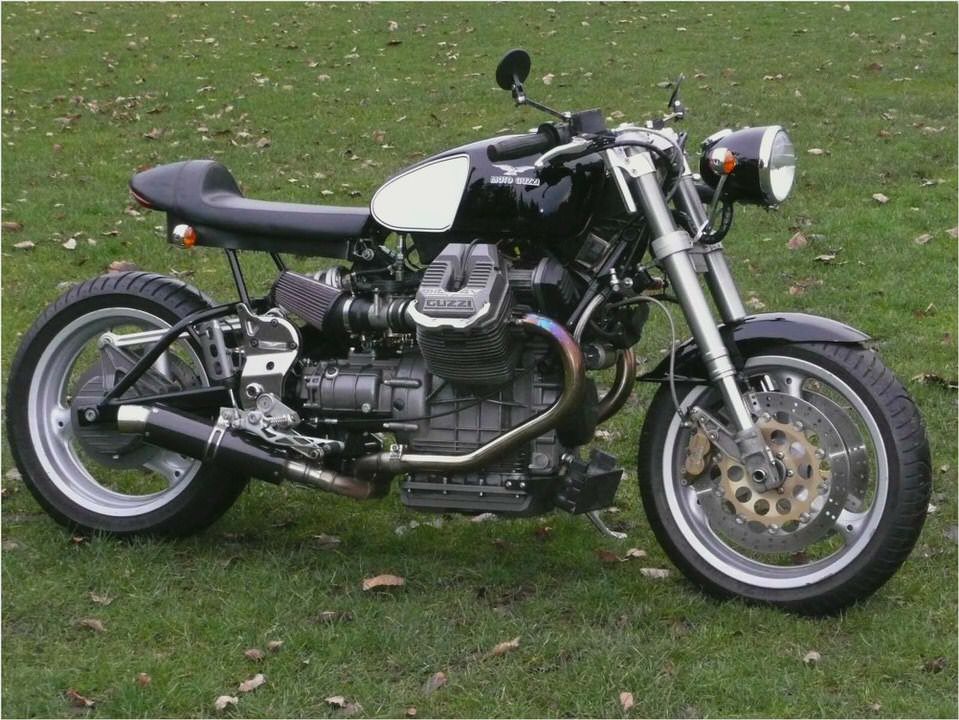 Stelvio Pass – Wikipedia, the free encyclopedia
Moto Guzzi California Vintage Review at 3000 Miles : Moto Guzzi California…
Moto Guzzi Lago di Como
Moto Guzzi California – 600 mile review Gavsta's Blog
WIDE MAGAZINE