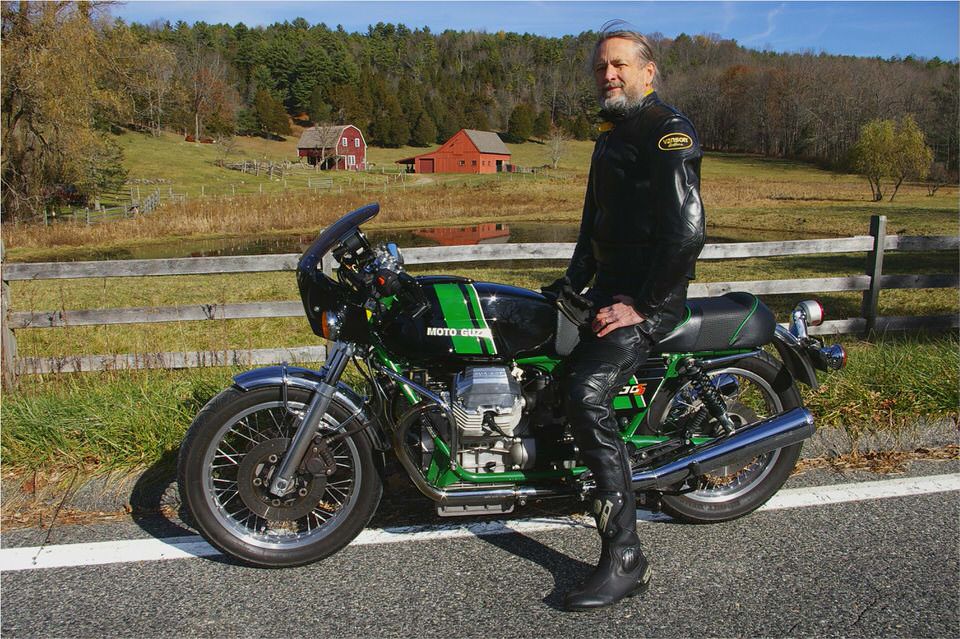 Thread: Moto Guzzi V7 Classic (2010) review
Moto Guzzi V7 Classic (2010) review
Braaaarp. Braaaarp. burrrr pop pop pop.
This Moto Guzzi V7 Classic sounds beautiful (and loud) with the lovely Neptune mufflers installed.
I have graciously been lent this lovely 2010 V7 Classic 750 from Mark at Scooterazzi while my poor red girl is getting repaired still. It is quite a contrast to the Norge I was lent before that.
Well where do I start?
1970 meets 2010 is the best way of describing the V7.
Classic styling with a few mod cons. More about that later.
Look at the specs and it's not a Gixxer beater.
49hp? Is that all? Who the hell would only want that much?
Well you are missing the point if you look at specs and only by motorcycle based on that.
Sure the 2011 GSX-R 600 is got 2 more hp and 2 less kgs (probably) so time to trade in the 2010 model as it's no good. I'm amazed at how many people think like that. Cough cough, when I was younger I used to be like that…..
But that is not what Guzzi's are about.
It is all about having fun within the speed limit and enjoying the ride.
Well the V7 is light at 182kgs so with peak torque at 3600rpm most of the power is in the mid-range. With these free-breathing pipes it gets along rather nicely with an exhaust note to die for.
Power comes on at 2750rpm and is all over by 7000rpm with not a lot of point revving it past there. You ride it in the mid-range and the 5 gears are all it needs. No need for 6.
She sits on 100km/h at 4300rpm with good overtaking power and no need for changing down.
Riding position is very upright with the pegs a little further forward than I am used to. Got acclimatised fairly quickly though.
Riding controls are nicely positioned and the instruments easy to read apart from the cluttered combined mph-km/h digits on the speedo.
Seat is flat but fairly hard.
All in all very 70's.
Physically, the bike is very small for a 750, looks more like a 250.
It handles fairly predictably but does get a little out of shape if pushed too hard. Still, is lots of fun due to its light weight and good punch out of corners.
Brakes are not too bad with good feel. With the skinny rims, a second disc on the front would be overkill.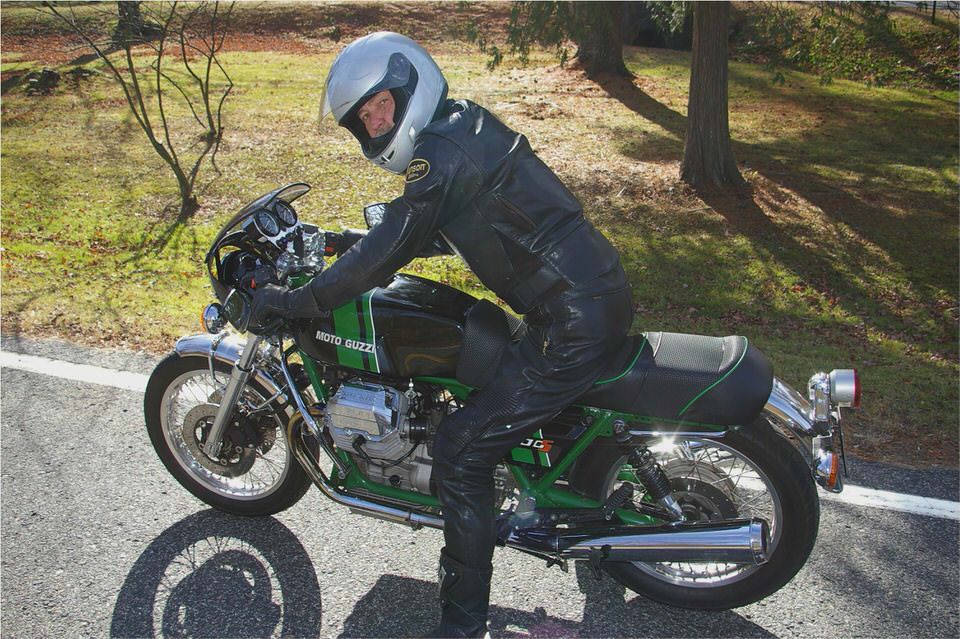 Just to look at the V7 you can see '70's every where from the chrome dials, the straight seat, chrome spoked rims plus that lovely heron-head V-twin engine with origins that go back to the '70s with the V50.
Minus points?
Well it's not as economical as I thought it would be, averaging 14-15km/l on my trip up north. Mind you, the altered fuelling and open pipes may contribute to this. 17 litre tank is adequate though.
As mentioned before, long trips are going to give a sore butt as the seat is rather hard.
Some of the finish is not up to usual Guzzi standard, eg the alloy bolt-piece on tank cap surround has tarnished after only 2000kms and a bike that's 1 year old, plus the main steering stem bolt looks rather Placemakers-ish.
A centre-stand would be welcome on a bike like this. No excuse for not having one.
All minor points though because I thoroughly enjoyed my time on the V7 Classic.
If I had to characterise all of the Guzzi's I have owned / ridden it would be like this:-
The Norge – a sophisticated gentleman in his 60's who has lots of money and has all of the mod-cons
The Griso – a person in the mid to late 30's – lots of style and still lots of get-up and go.
The Bellagio – a guy in his 50's, has subtle style but is a little different from normal.
The V11 Sport – in his 40's, loves the 70's rock music and that style but also loves to party hard when the occasion arises.
The V7 Classic – a 10 year old boy – hasn't got a lot of power but loves to play and has nothing to prove – likes to be noticed.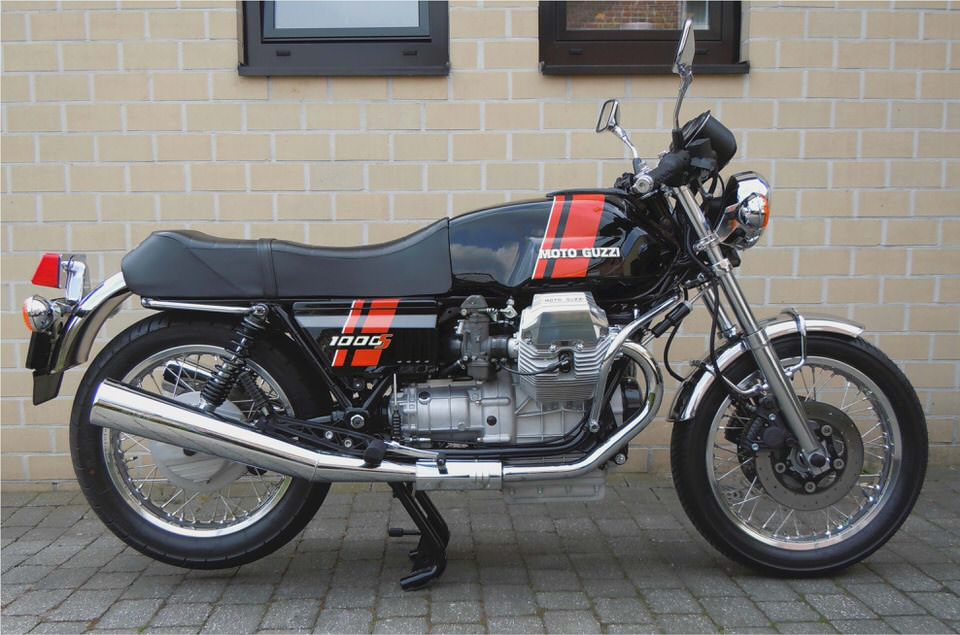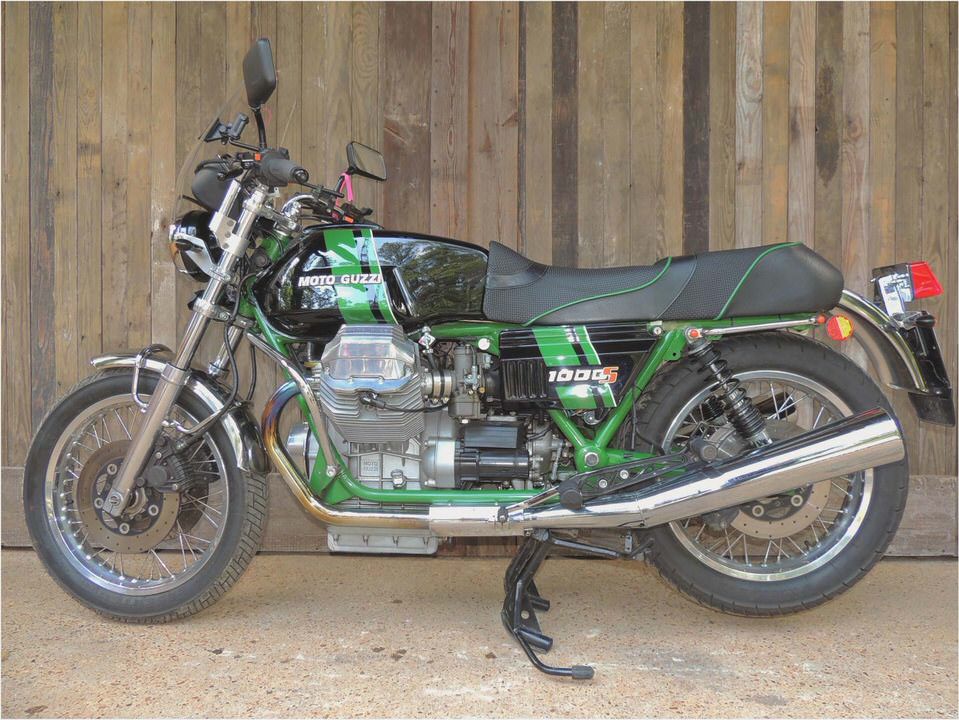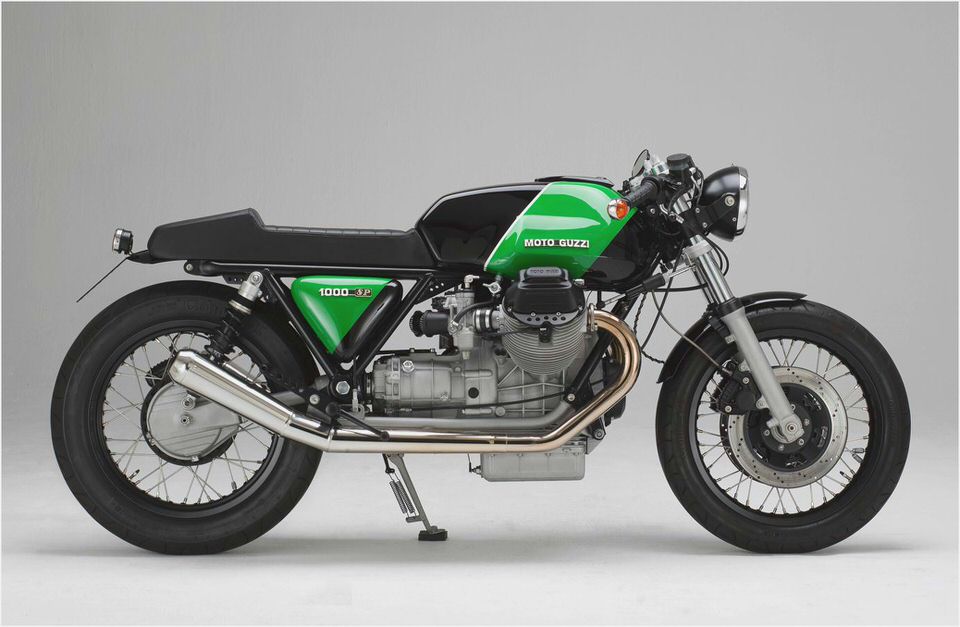 Moto Guzzi Breva V 750 I.E. A breath of fresh air
Moto Guzzi – Moto Borgotaro
Moto Rivista
First Ride: Moto Guzzi Stelvio 1200 8V and Stelvio NTX – Road Tests: First…
2013 Moto Guzzi V7 Racer Record Kit Experience