Moto Morini Kanguro and Dart
Most people tend to plump for one of the well-known Morini Sport or Strada models. But at opposite ends of the scale you'll find the super-sleek Dart and the rufty-tufty Kanguro. So how did Ken Philp comes to own both?
I first saw a Kanguro at Earls Court in 1982, and was impressed as it was an off-road V-twin. I had a medical problem in 1984, so got rid of several bikes and bought this one, the first Kanguro which NLM had in the shop.
It just kept going whenever I wanted it to! It gave me a LOT of pleasure off-road, in spite of its weight, and I'm a shortie – 5'5. I only got rid of it in 2003 because I only have 15% lung capacity now.
I can't say there was anything that I DIDN'T like about it. I used it for enduros, trail-riding, Weston Beach Race, long-distance trials, and so on, and once covered 720 miles in 20 hours on an MCC event.
In total I covered about 16,000 miles. There were no real problems, only those that were my fault!
Anyone buying a Kanguro should keep clear of the first X-models. The X1 and X2 have tubular frames, and the X cracks the frame at the right footrest point. The X1 has reinforcement there.
The headlamp is only AC direct light, so output varies with engine speed. It's also a 6-volt lighting system, with a VERY small battery!
So, having owned the Kanguro from new, I really was very impressed with the motor. Then I saw a photo of a new Dart in the press, and wasn't too impressed – until I saw one close-up at the Earls Court Show in 1998. I positively DROOLED!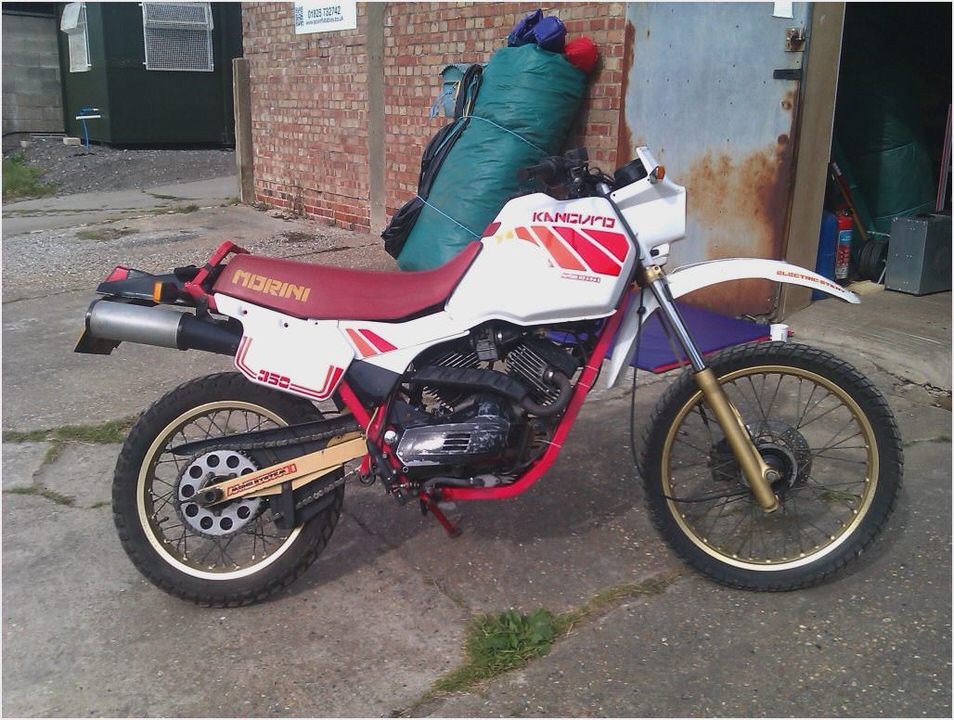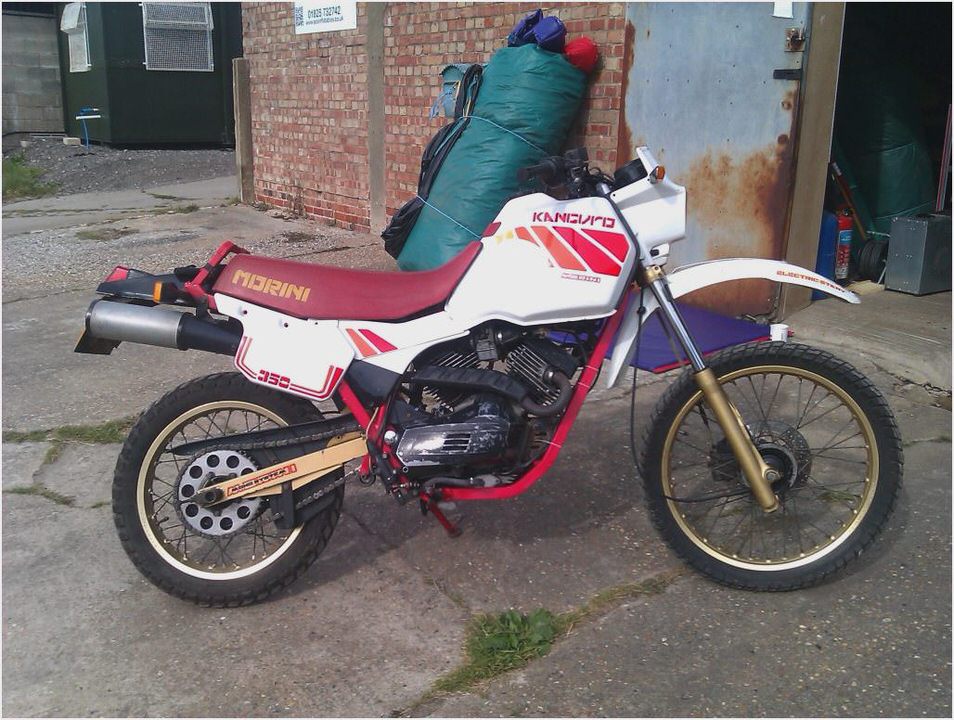 So I watched NLM unpack the first one they had from Harglo, and bought it straight away.
It's a June 1990-registered Moto Morini Dart, so is now almost 16 years old. It's got 54,000km on it and is still in very good condition. It's had a few mods, all done by me – like the right foot gearchange / left foot brake, a Honda NTV650 hydraulic adjuster on the rear Marzocchi monoshock, alloy tank, and handlebar raisers.
I also fitted it with a KN air filter, with suitable jet changes, and a Y-piece in the exhaust in place of the unobtainable expansion chamber, and a Micron exhaust can off a Ducati 750SS. The latter was done partly to reduce weight, partly to make it sound a proper V-twin! It's also had extra spacers slotted in above the internal fork springs.
Without doubt, its best features are its looks, and performance. The Dart is not particularly fast (I've seen a max of 101.1mph on my digital cycle speedo – which is very accurate, by the way), but the handling is SUPERB! It's also economical and has given 64mpg over its life (I have a record of all the fuel used from new).
It's comfortable for a shortie, and it's taken us on a couple of Continental tours two-up.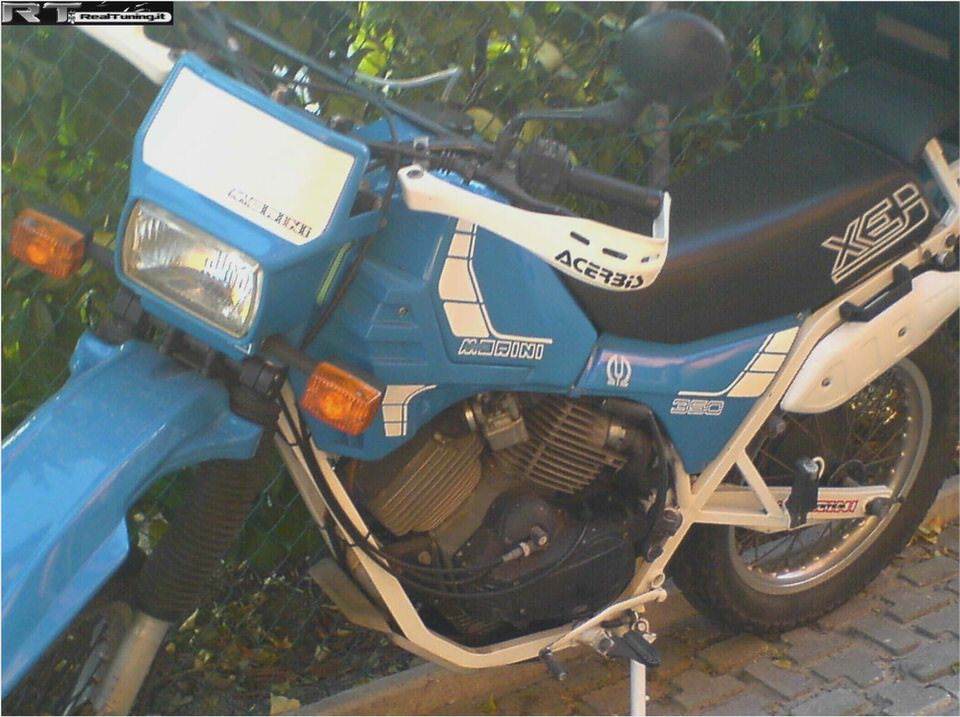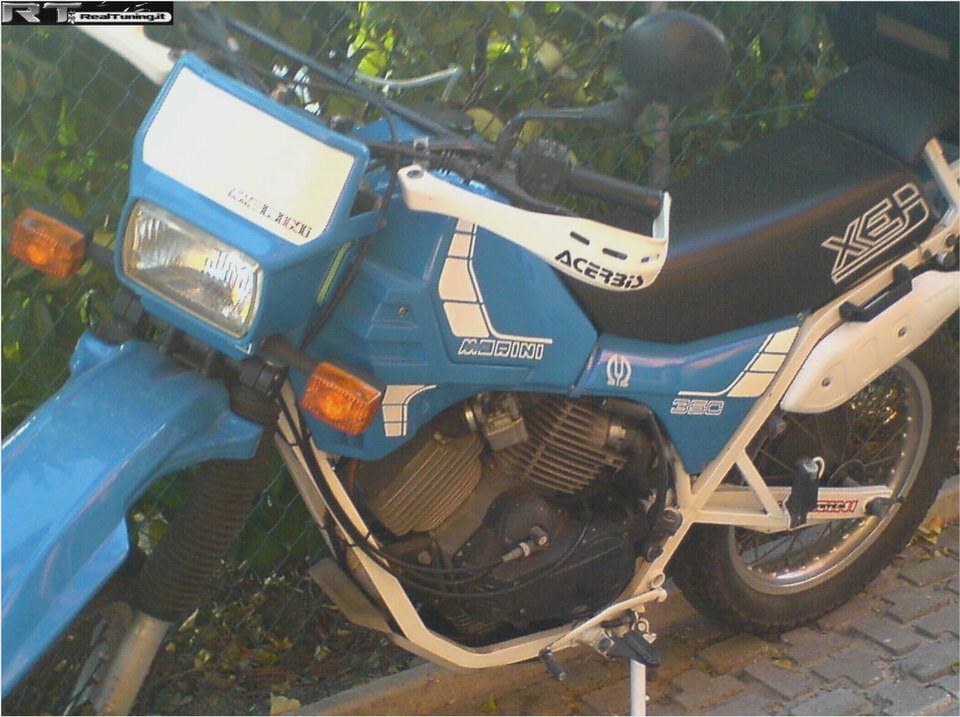 2014 Moto Morini Rebello 1200- First Look Review- Photos
Qwika – Moto Morini
1975 Moto Morini 3-1/2 Sport – Classic Italian Motorcycles – Motorcycle Classics
Retro Ride Moto Morini 500 Twin
Vardenchi Goes From Customs To Imported Motorcycles; Morini Sales To Start…